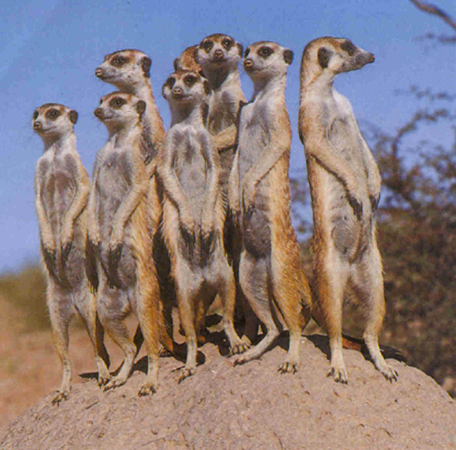 After Hours the Technology Stocks of the likes of Yahoo (YHOO) and Intel (INTC) reported stellar Earnings for the 3rd Qtr.  After three distribution days on Last Thursday, yesterday and today, we needed good news to prop this market up and hopefully that will happen tomorrow after the dismal reports from Keycorp: 
Shares of Yahoo surged nearly 10 percent in after-hours trading following a more than 4 percent decline in regular trading on the Nasdaq Tuesday.

Shares of INTC jumped nearly 5 percent after-hours immediately following the announcement, after closing down slightly at $25.48.

 
This led to a spate of buying in the Technology Stocks in after hours, and this looks encouraging for further good news later this week when two key earnings reports are due from GOOG on October 18 and AAPL on Oct. 22.  This should stiffen up our backbones as here are some After Hours results: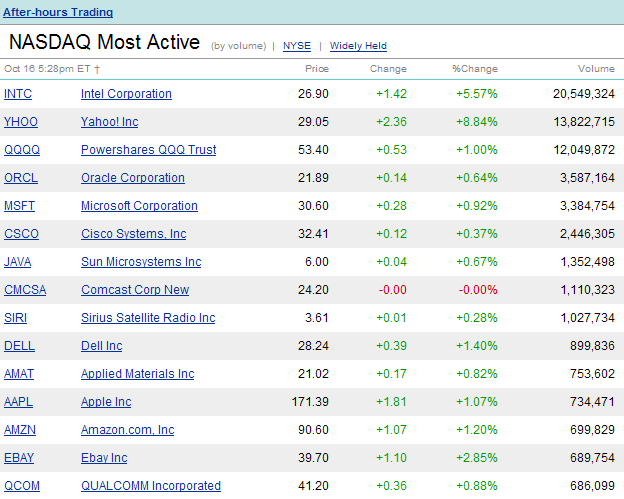 Do your homework, but as usual they were nibbling today on MOS and POT in the Chemical Specialty group, and QMAR, NM, and FREE in Transportation-Shipping, but be careful as many of these stocks are extended.  You live by the sword and die by the sword, but when the wind is at your back, attack.  Your trump card is "nimble", so use it if things go sour. 
Best regards, Ian.