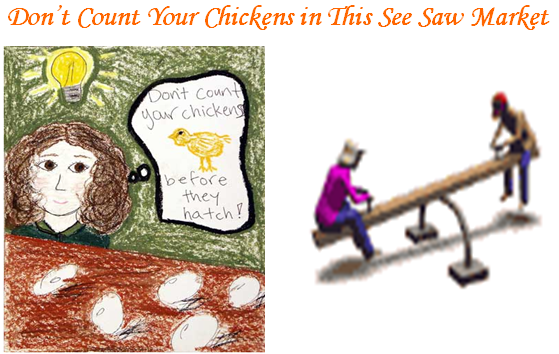 We had a decent snapback today after the downdraft of over 100 points on the Dow at the start, so the first round goes to the bulls after Friday's big drop.  But don't count your chickens before they hatch.  We have achieved the first leg which was a positive day on the next day after a big correction, but we still have to achieve the market being up by the end of the week.   
At any rate, it is encouraging that for starters the Market preferred Scenario #2 of the two I gave you yesterday and that suggests we are still intact for this being similar to 2000 rather than 2001 and are still possibly searching for a higher top.  More importantly, we need a bridge to the FOMC meeting on October 31st. and we got a shot in the arm after the market closed with the stellar EPS Report from AAPL.  In addition, as you would expect, the Gorilla Index confirmed the direction was up and three of the key horsemen of GOOG, AAPL, RIMM and GRMN were positive with RIMM being the only one down.  Watch those four is the clue. 
Here is the updated picture for the 2000 scenario compared to 2007, with one "Question Mark" replaced with a positive number "0.33%" for today, and one question mark for the end of the week.  We badly need a positive week and AAPL may have given us hope. Best regards, Ian.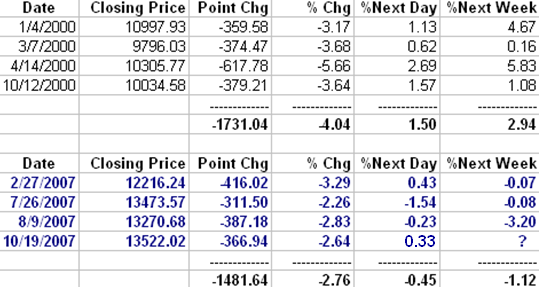 �