Sad to say after all that encouragement from the sidelines, the Santa Claus Rally
fizzled and we have to hand it to the Grinch who won this round this year.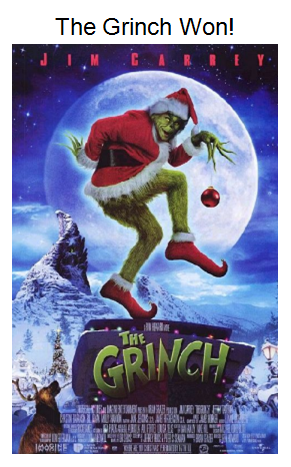 At least we have made a start towards repairing the rot that set in back in September
in that the Weekly Coppock has turned up and there have been plenty of Eurekas
indicating that the Bulls are trying hard to hold the bottom.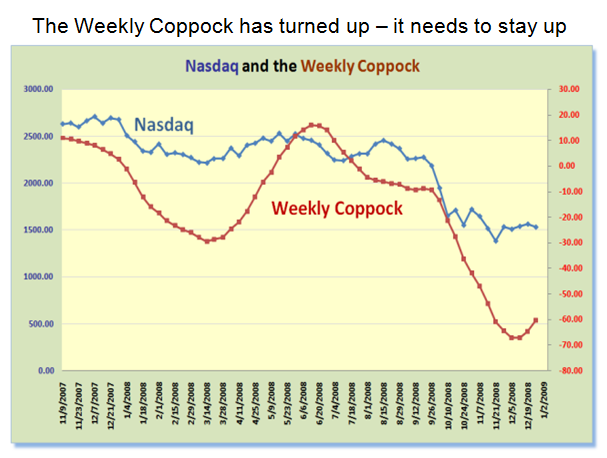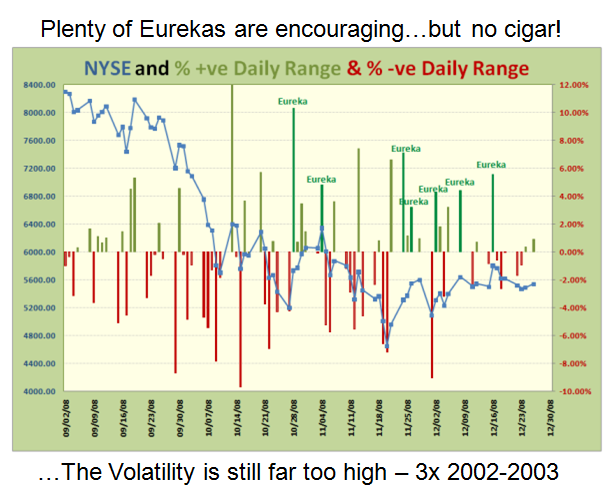 Unfortunately, as I have indicated many times, we have endured terrible Volatility.
Just look at the difference between the % Daily Range of the 2002-03 timeframe
compared to now.  I have purposely kept the scale the same so that we can see the
major difference between the two.  It is all of three times worse now.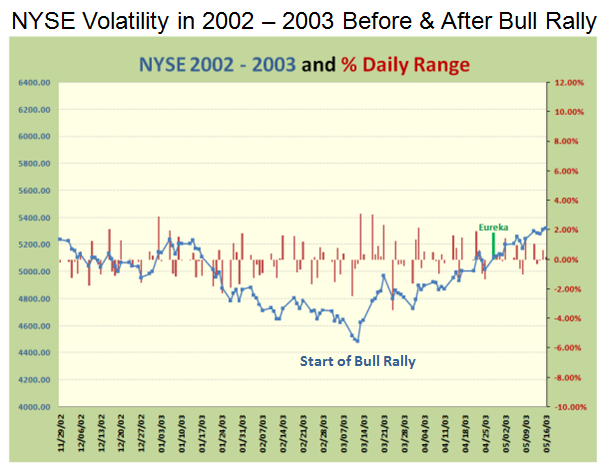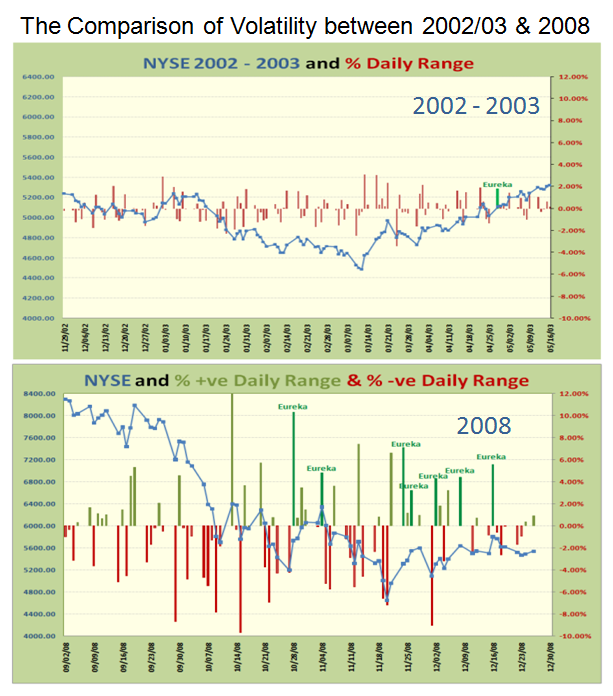 The $64 question is What does it take to get this Bear Market Rally kicked into High
Gear?  Here are 10 items to watch, but I am sure we all have our own favorite list and
I have left many other items out…but these should show a Maturing Bear Market Rally.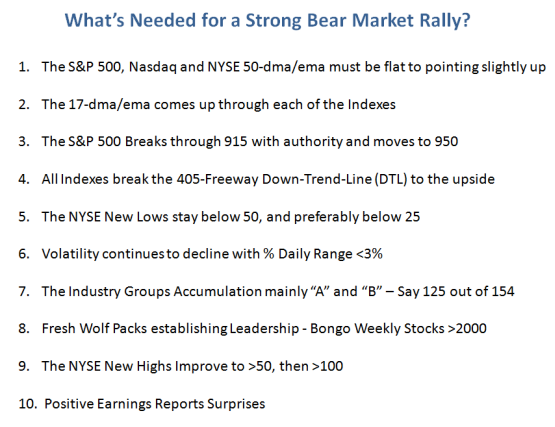 Best of luck for a Happy New Year from the HGSI Team…George, Matt, Ron and Ian.