In my last blog, I reminded you that "741 on the S&P 500 is within easy reach for
the floodgates to open to the downside.  I don't have to remind you that with the
market as fickle as it is and already oversold for now, that any form of good news
can turn this upwards…but it is the THRUST of the move which will determine
whether it is a one or two day wonder or new hope or despair."
Well, the stock market spoke on Friday and followed it up with opening up the
floodgates today breaking 741 on the S&P 500 to the downside.  It's hardly worth
commenting on what has transpired since my last blog other than to say "Take your pick from past memories on this blog" with the following picture: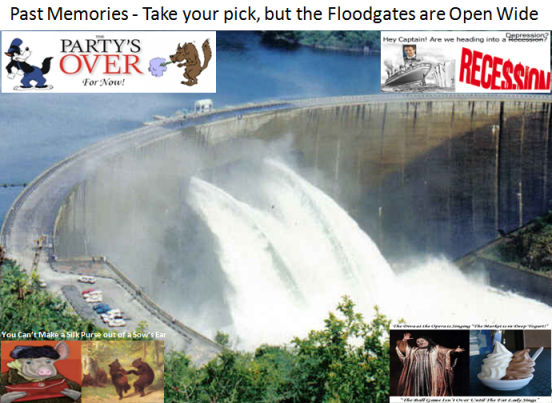 To drive home the points I have made recently, the following two pictures says it
all regarding watching the reaction by the Stock Market to the enormity of the plans and the uncertainty it brings in the short to intermediate term, leave alone the long term: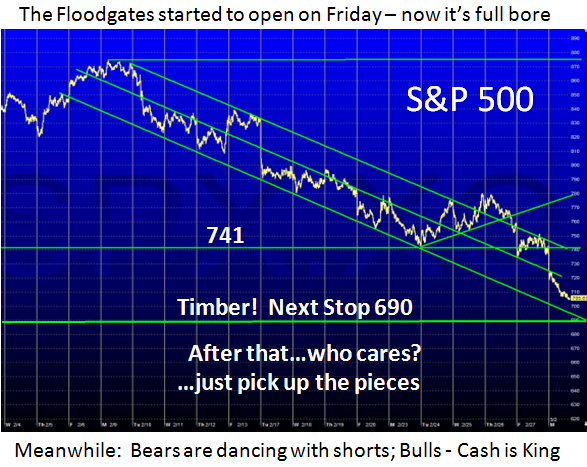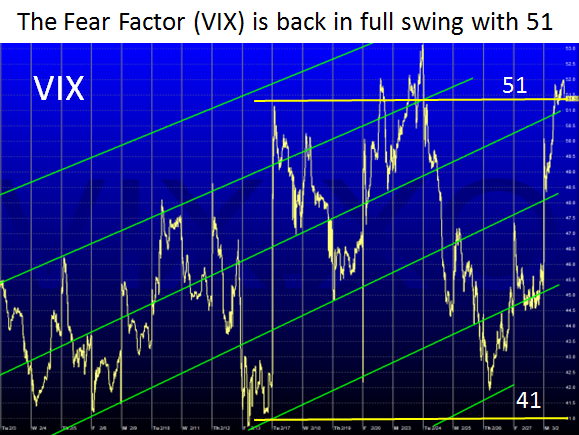 Where this will all end nobody knows.  We still await the second shoe to drop which
is the Treasury Secretary's Plan which I understand is due on Wednesday, but the
Stock Market has had plenty to feed on this past week from all fronts.  Meanwhile,
I have plenty of work to do preparing for the HGS Investor's Seminar in 2&1/2 weeks time.  I will chirp up again if anything exciting happens, but for now, Bulls hunker down in your foxholes and Bears enjoy the fun.  The direction has been clear the past ten days ever since we had that red Phoenix and two red Kahunas as I showed you in my previous blog.  This good stuff of "Impulse Indicators" works.
Best Regards, Ian.