My good friend and partner, Ron Brown, is under the weather so you will miss his Weekly Review Movie.  I am giving you a quick blog note which adds little that you did not know already…The QE2 is Still Afloat and Buoying up this Market: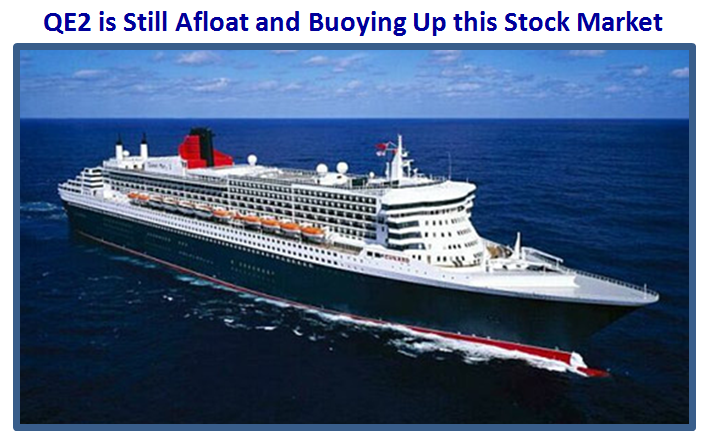 Just look at the difference two weeks make from the end of January to now and you will see that we went from the brink of a correction to full speed ahead and darn the torpedoes. They came rattling back into the Small Caps, but now all Markets are once again in Overbought territory.  This Bucket Sloshing keeps us abreast of which way the wind is blowing and to what degree.  So enjoy the fruits of my labors which will stiffen up your backbones to realize this is an unusual market in unusual times.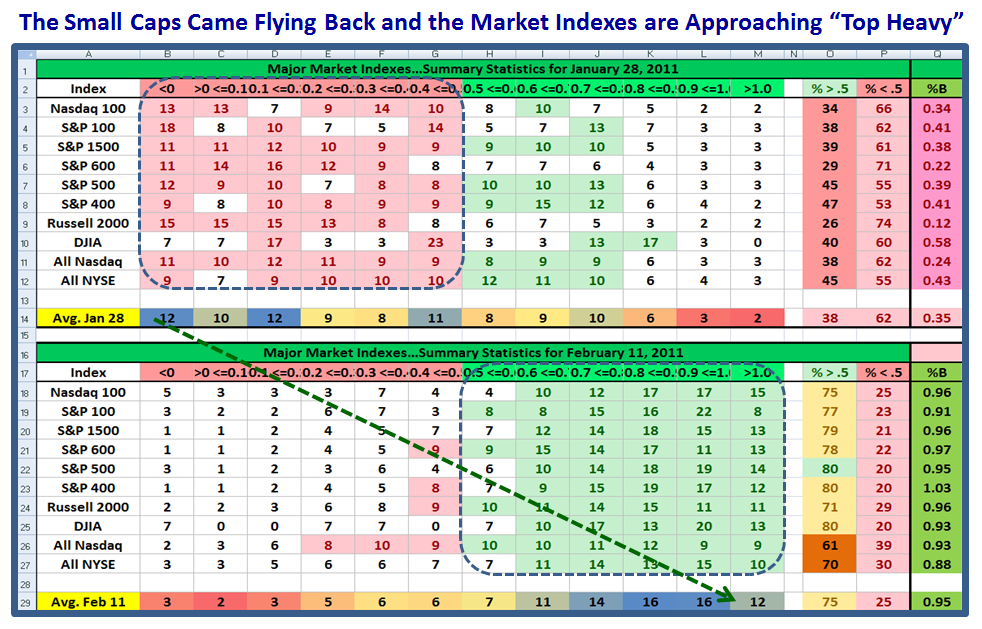 We are now over 700 days since the start of the Rally back in March 2009, and this is the 12th time since 1935 that such a feat has been achieved in the S&P 500.  The stimulus for this event this time is undoubtedly the QE2 mumbo jumbo; enjoy it while it lasts, but watch out when this Ship drops anchor as we should expect the tidal wave to flip the other way: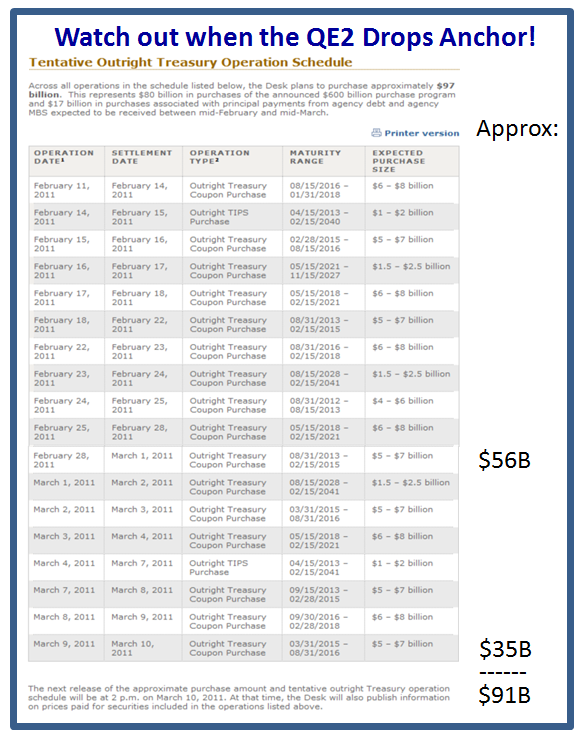 We are just six weeks away from our next HGS Investors Seminar and if you intend to come, please drop me a line at Ian@Highgrowthstock.com and let me know…it helps us with the logistics at this end.  Enjoy your weekend.
Best Regards, Ian.