I can tell you folks have missed me a little, but we had a Humongous Power Cut that kept me out of seeing the market behavior these last couple of days, since I finished the newsletter.  My sentiments are reflected below: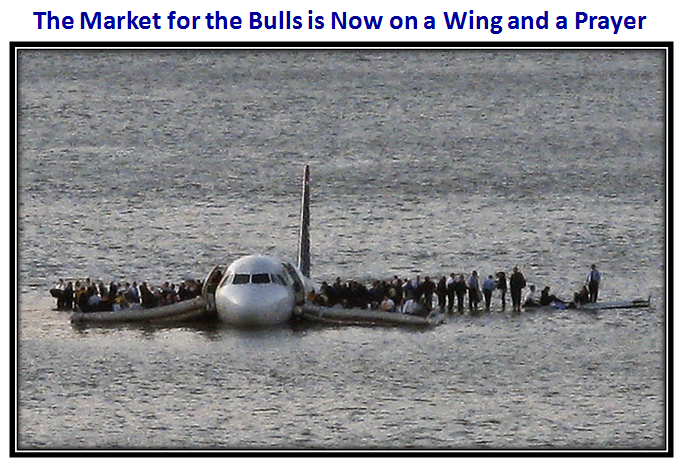 However, after being hammered these last few weeks, there is always a bounce play to follow.  It is the extent of that bounce that gives you the clue as to whether the Party is Over, or that there is one more push to new highs: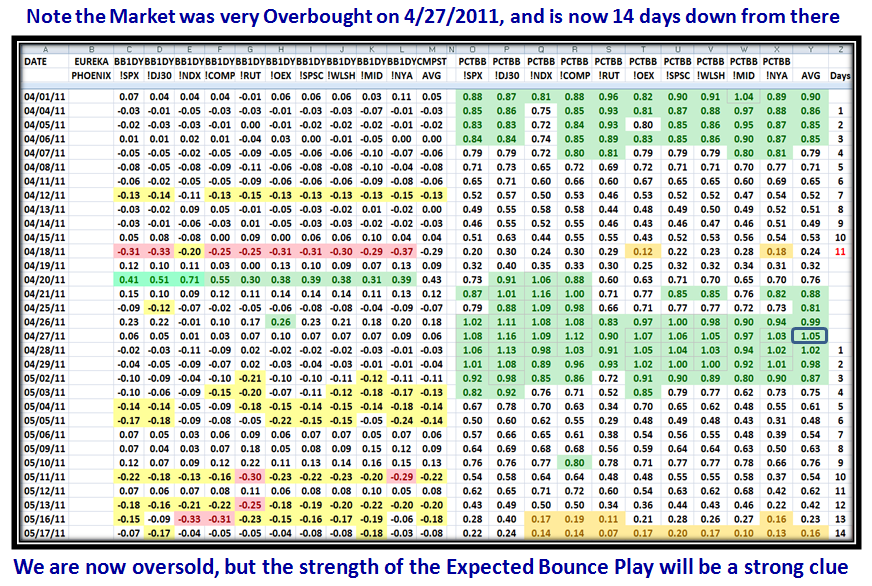 All is by no means lost as yet, as there is still a decent "Cushion", but the rally is very long in the tooth and is showing how jittery it has been these past few weeks…even for day traders, who can see their gains fizzle by the end of the day, regardless of which way they are playing it.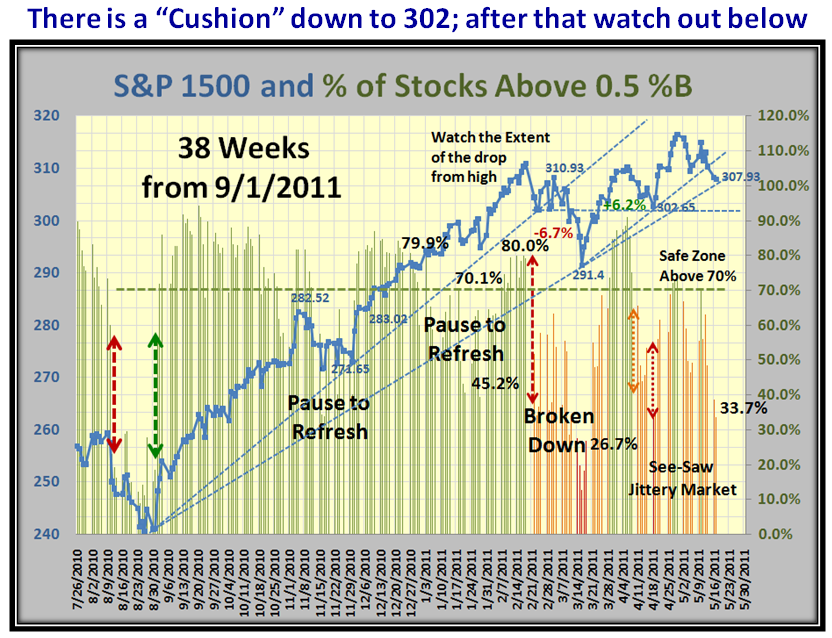 Here is another cut at showing the market…it suggests the same opinion that we are at the hairy edge right now: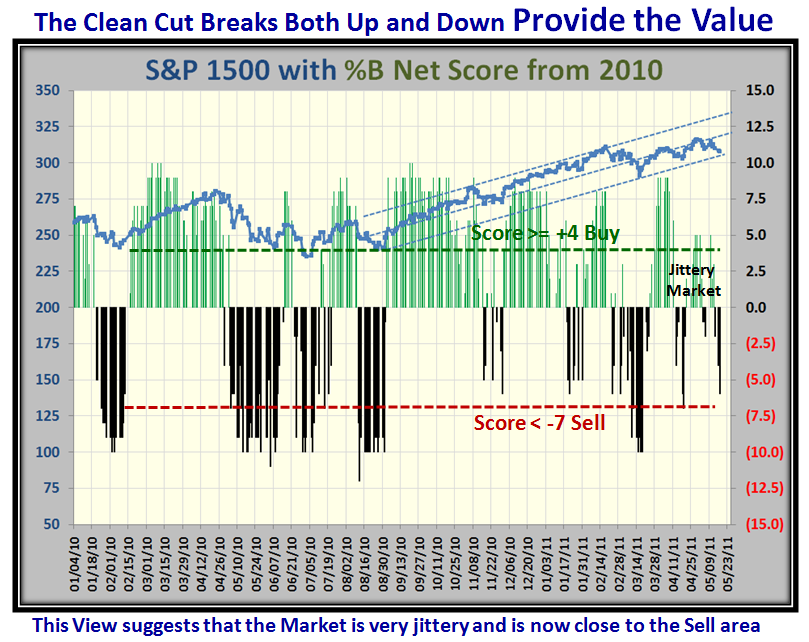 …And if that is not enough, here is a new view which I will leave you to fathom out, but should be straightforward if you buy all this good stuff!  I am pushed for time, so maybe another day I will go through the breakthrough I have made between the relationship of %B and % of Stocks >0.5 %B…the answer is in the "Purple":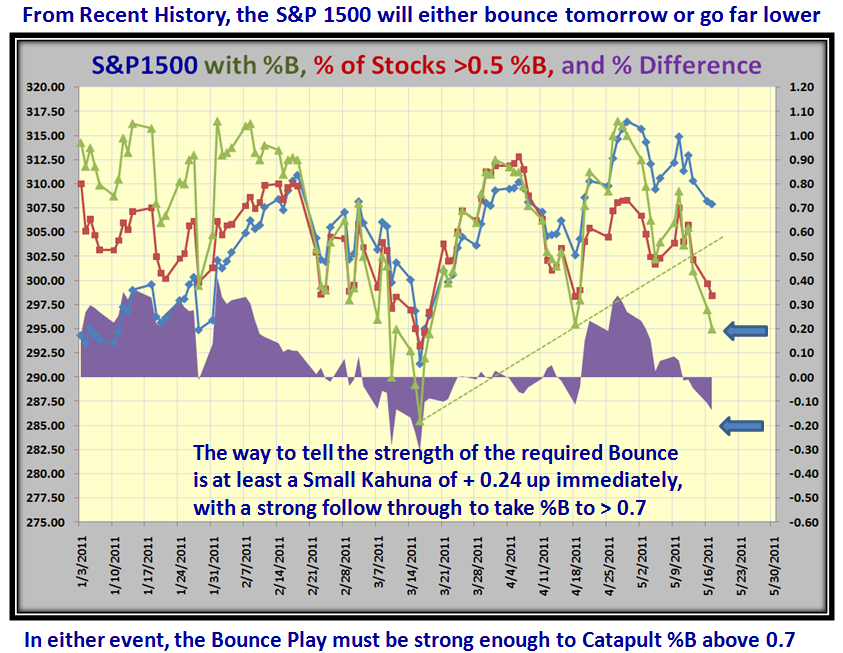 So the answer is "Watch the strength of the Bounce Play" from here, if and when it comes.  The Targets are all on the Chart.
Best Regards, Ian.