Yesterday, I wound up my Blog Note by saying that given the major drop in the Market, it was most unlikely that the Nasdaq could gain 60 points to reverse the bad day and would you believe it, it happened!  Wonders Never Cease!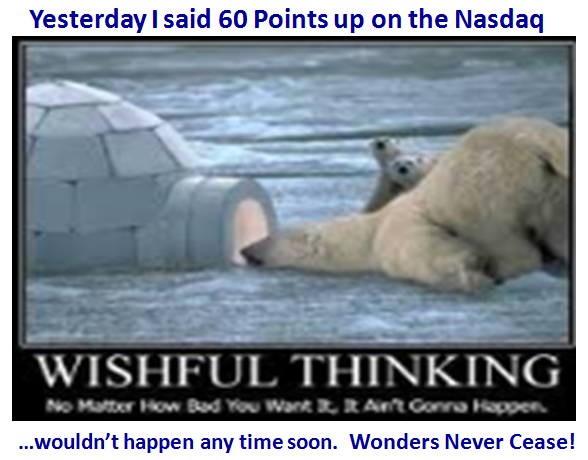 …And here are the reasons why with courtesy of, and compliments to, MarketWatch in their bulletins this morning: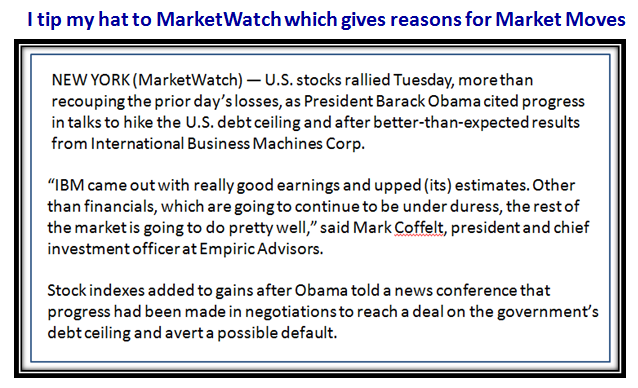 Here is the updated Chart of the Nasdaq showing the 60 point rise: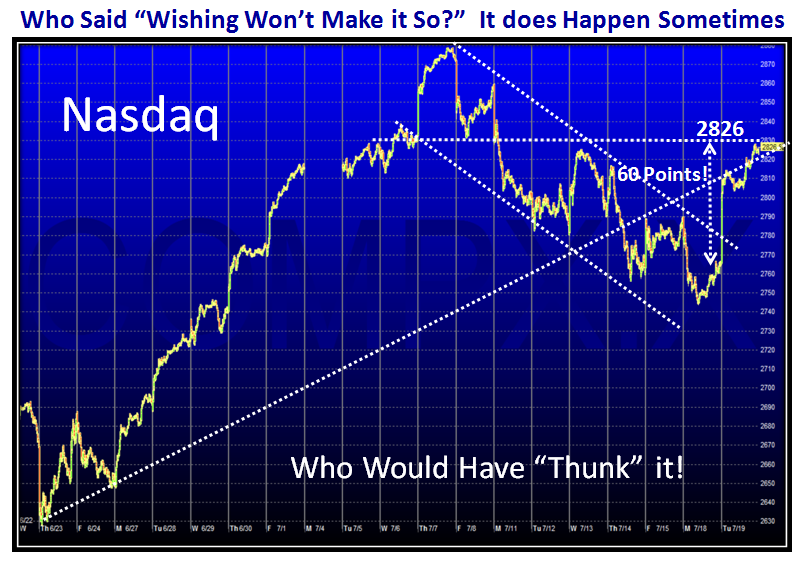 With Earnings the hot subject right now, it seems the Canaries are all we have to watch…Now that's Wishful Thinking:
For those who follow the AAPL Food Chain, here is the list as best as I can tell and their performance today:

Best Regards, Ian.