"With all the hype around the Facebook IPO — and all the talk of excitement at the retail-investor level — who would have imagined that Facebook's underwriters would be fighting to stabilize shares at $38 heading into the close?  But that's exactly what happened Friday afternoon, when investors appeared keen to dump the stock before the weekend break."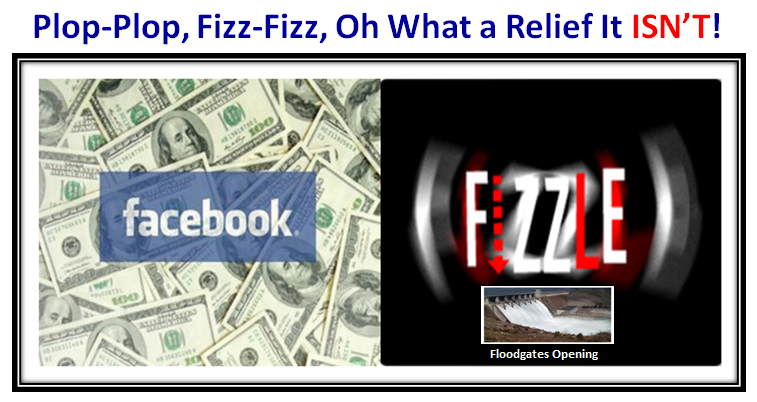 Sad to say that the cushion this Rally had developed has completely fizzled and we are now faced with looking for support at the 200-dma.  Note that the NYSE and RUT are the weakest Market Indexes and have already broken down below the 200-dma.  The Bears have the upper hand: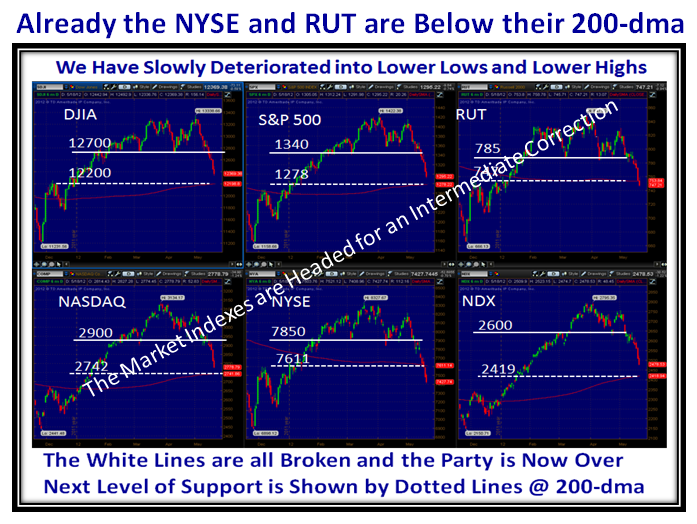 The last three days gave us three Bingos which means we are now into Oversold Territory.  That implies that we are due for a Bounce Play but as you will see it is nip and tuck as to whether we will have the Bounce now or have capitulation first and then Bounce as we review the underlying signals that we have come to trust: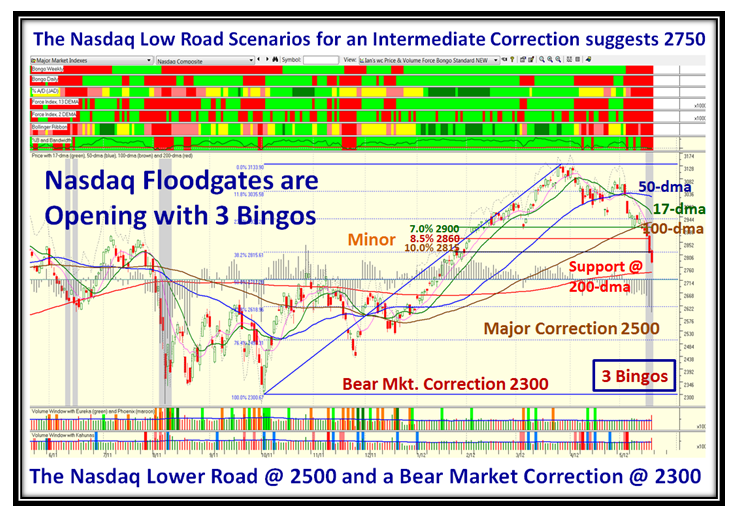 92% of the S&P 1500 Stocks are with %B <0.5 which is a rare occurrence.  We have now had two days in a row with 32% and 33% in the Bottom Bucket of %B <0, which also spells more gloom: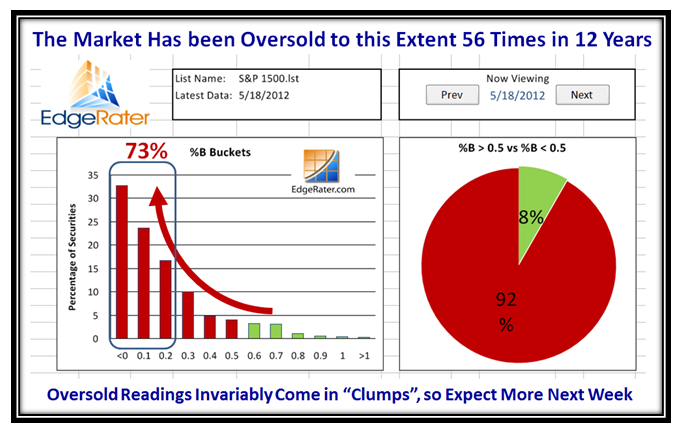 The next three charts show the extent to which the damage has been done this last week: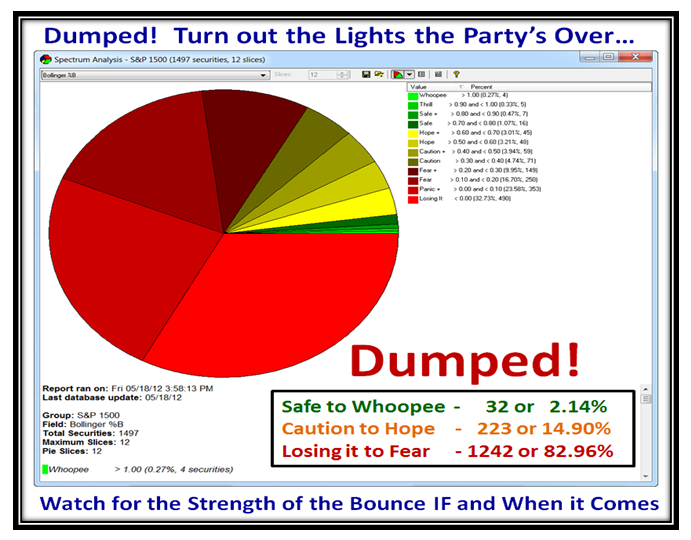 We now show a 3.3:1 ratio between Laggards and Leaders, but it can still go lower based on our experience from the Debt Crisis back in August 2011.  The next two charts show why and how much: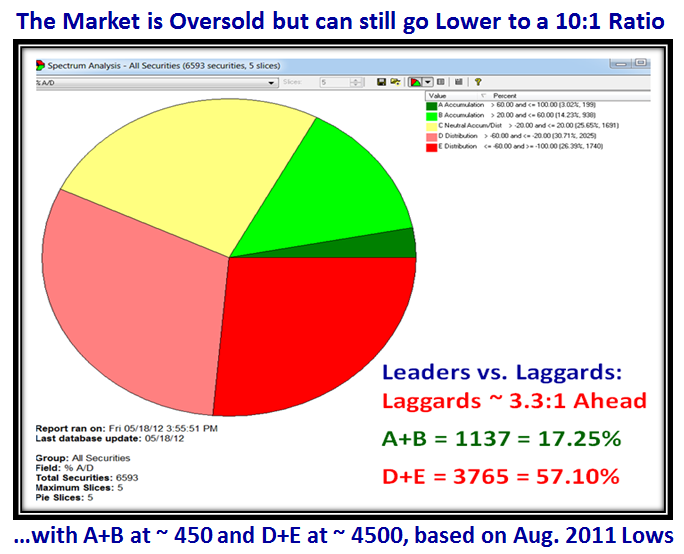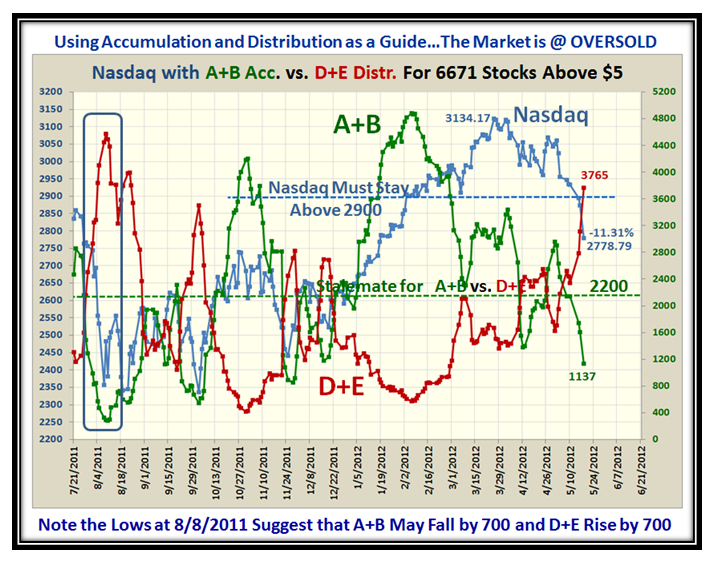 We are getting close to Capitulation and the key question is whether we already are there or still have more to go in light of all the troublesome News both here in the US and abroad in Europe.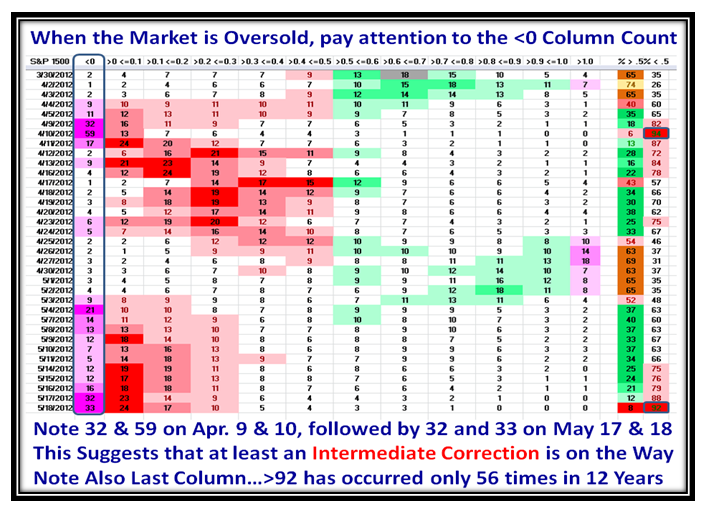 I first presented the next two charts and their implications all of six weeks ago in the April 9 Blog Note, and it is good to see confirmation of being on guard with these clues of what to look for: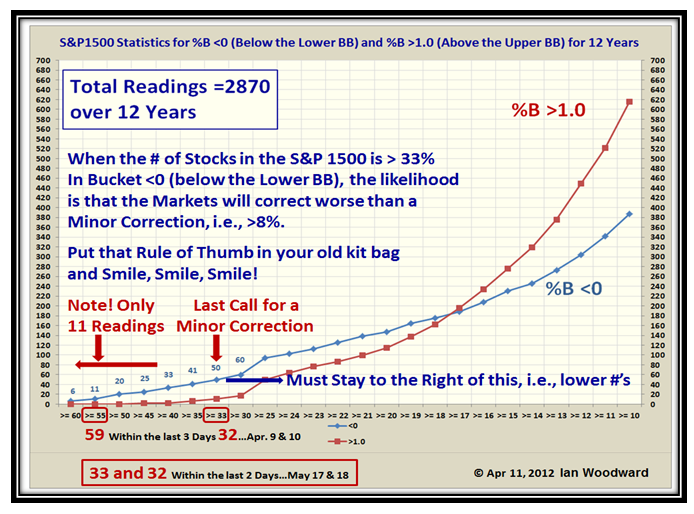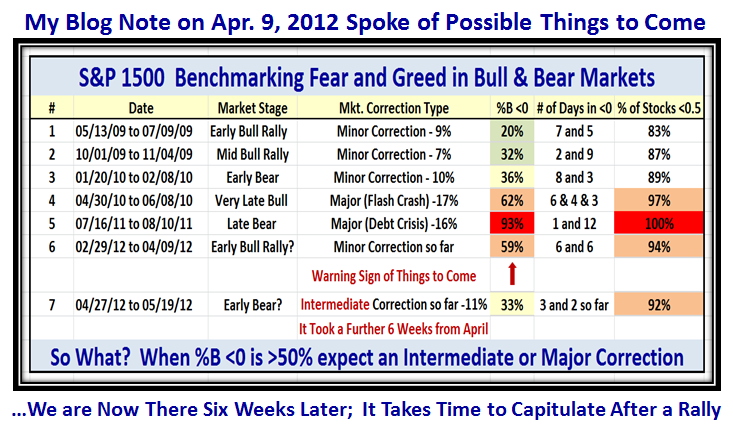 Now let's look at our favorite charts of the VIX and Learning your ABCDE's which confirm that we are now on the hairy edge of either Bouncing from here or going down for a "Major Capitulation":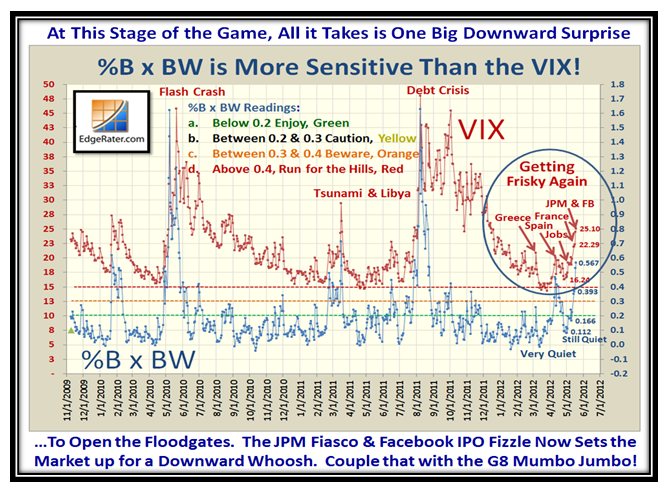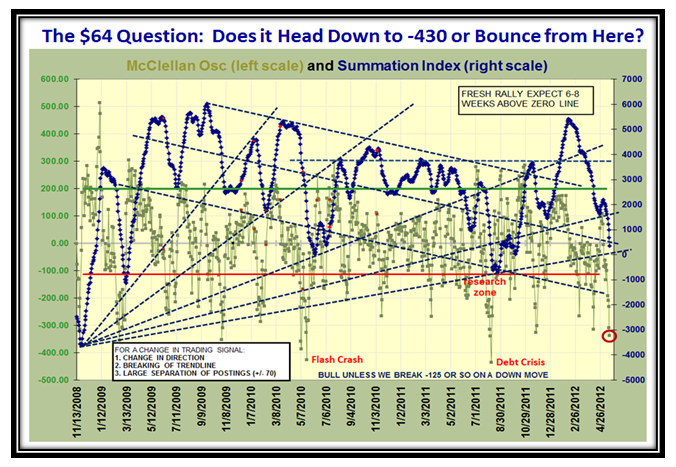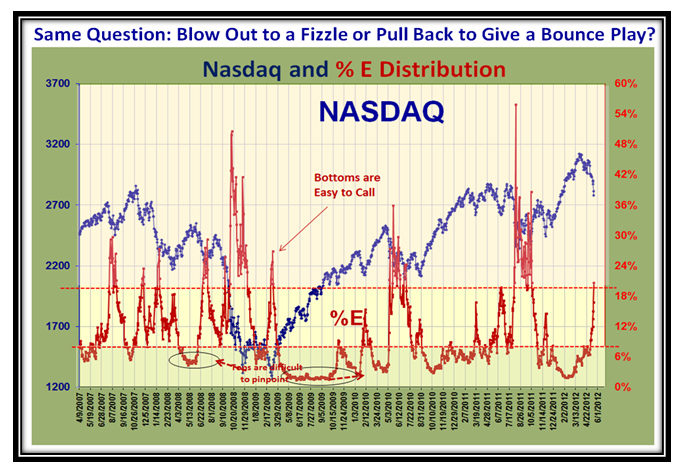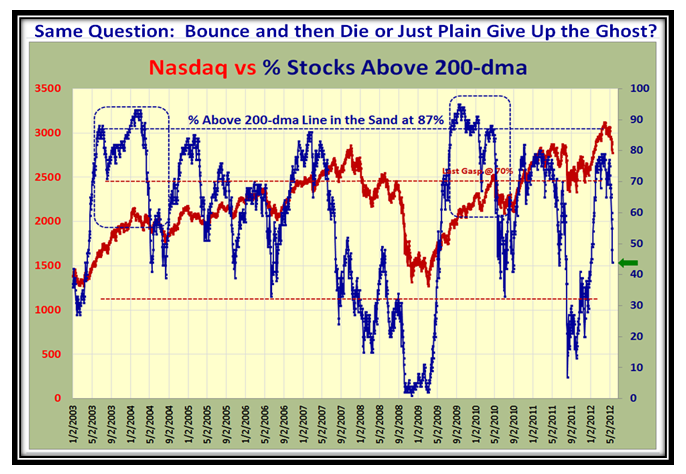 There you have it…Chapter and Verse to help you stay on the right side of the Market.  I'm backing  "I'll Have Another" for the Triple Crown having just won the Derby and now the Preakness today during writing this Blog Note.
Best Regards,
Ian.