Forewarned is Forearmed…don't say I don't keep you advised well ahead of potential tricky spots in the market.  I'm busy, but I felt I should put together five charts to keep you abreast of events for the next week: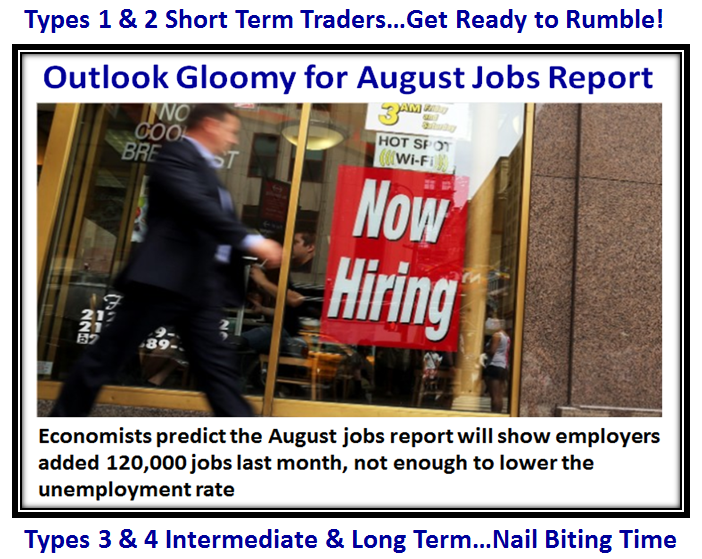 The next four charts give you the events and expectations which are self explanatory.  My Three Scenarios turned out to be right, and the one that is favored by the pundits is the Low Road Scenario.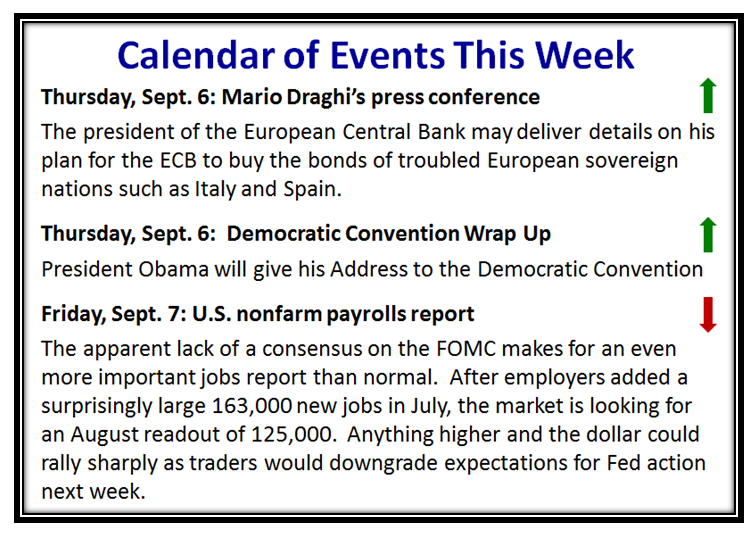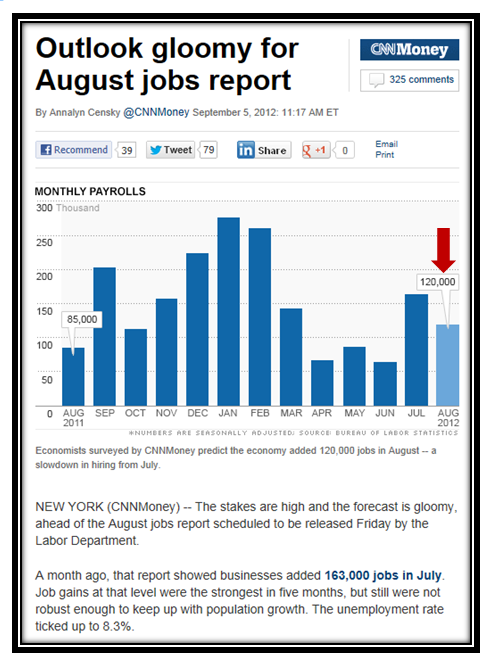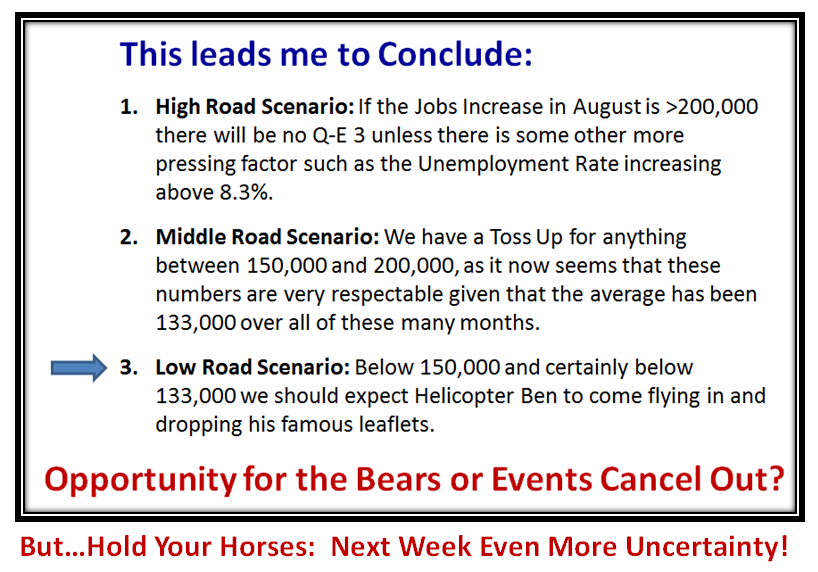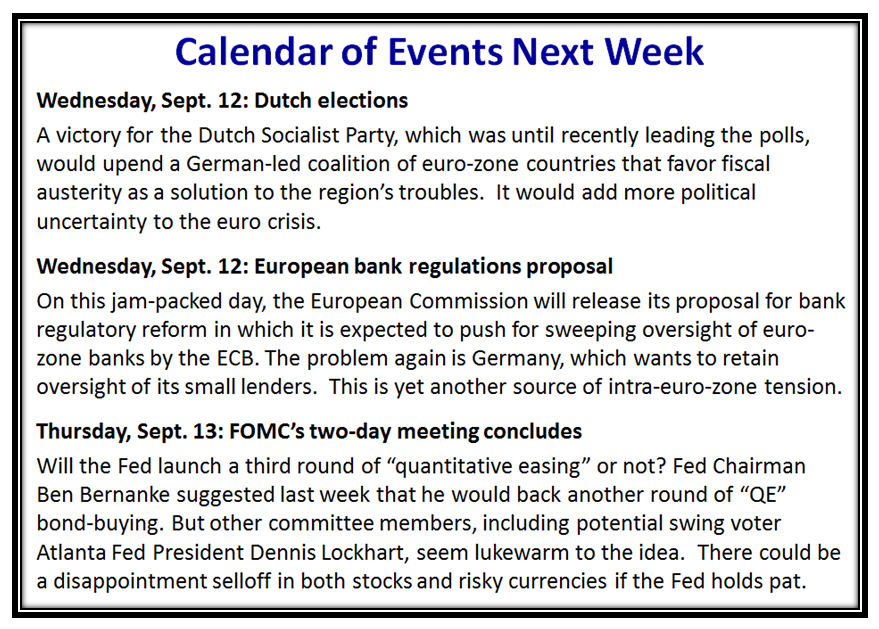 Types 1 & 2 Get Ready to Rumble;  Types 3 & 4 Keep your Powder Dry.
Best Regards,
Ian