We had the usual Rally before and after Thanksgiving Day and now the big Question is "Where Next?"  This is usually the season when the Market has the Santa Claus Rally so that the Big Guns can ensure a decent Year-end result and secure their bonuses.  With the one month dismal drop of 12% in the Market Indexes, Santa must get cracking before the Grinch Gets him: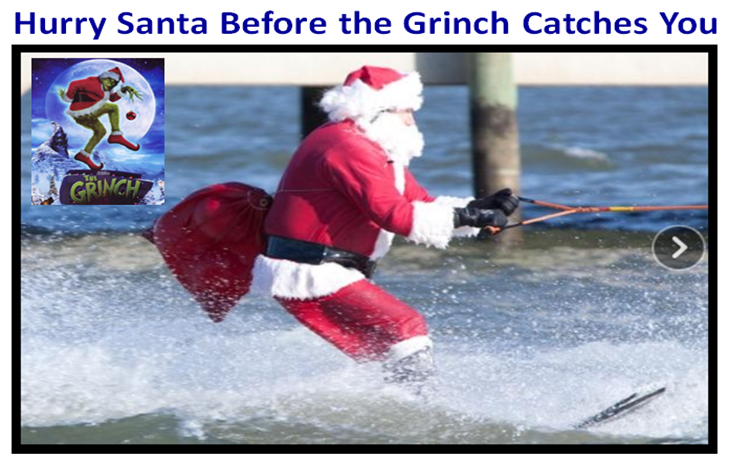 Why do I say that?  Because we are now at make or break time with the stiff resistance of Overhead Supply on all Indexes: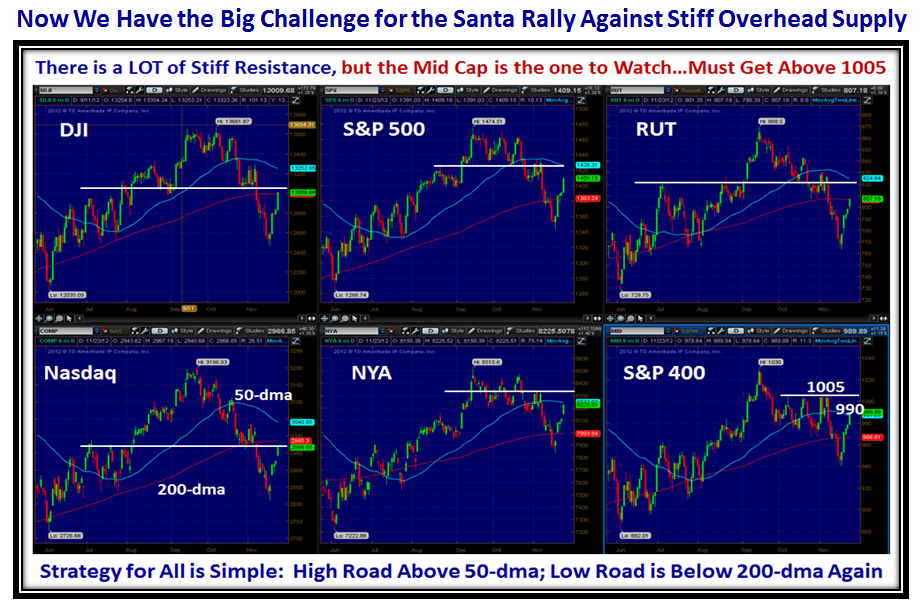 But now we have something to cheer about and after a dismal month there is hope for a new rally, with what I would call a "pseudo Follow Through Day" with a strong Eureka to boot, even though the Volume was very light…so don't get too excited: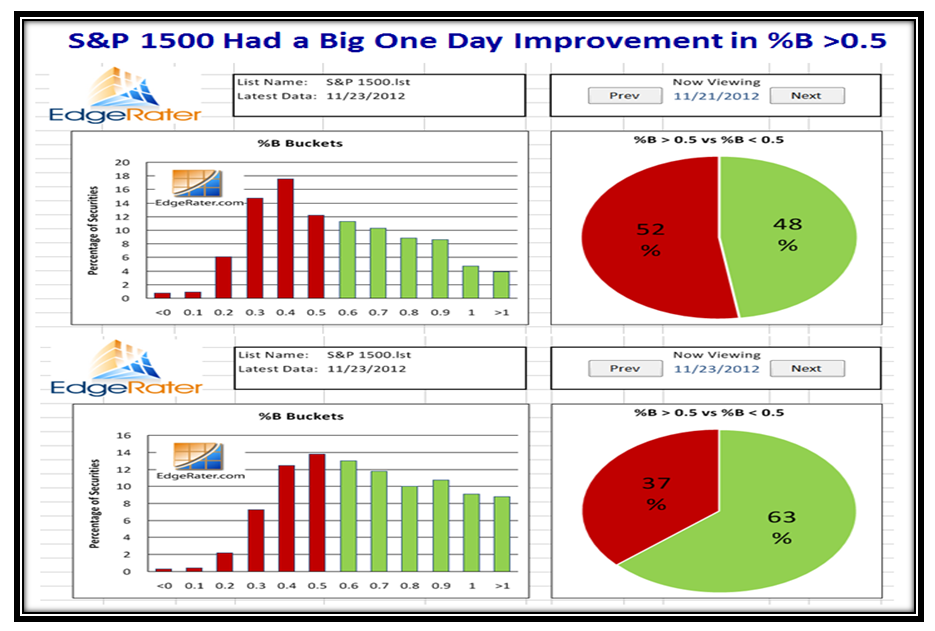 As a result, the Floodgates are closed for now as the %B parameters have started to show strength..we almost had Kahunas on Friday as shown on the bottom left of the next chart, where many of the %B 1-Day Change readings were >= .20.  Also note how the %B is >0.5 and Bandwidth is <0.10 for all Market Indexes, so %B x BW turned Green for the first time in 2 months!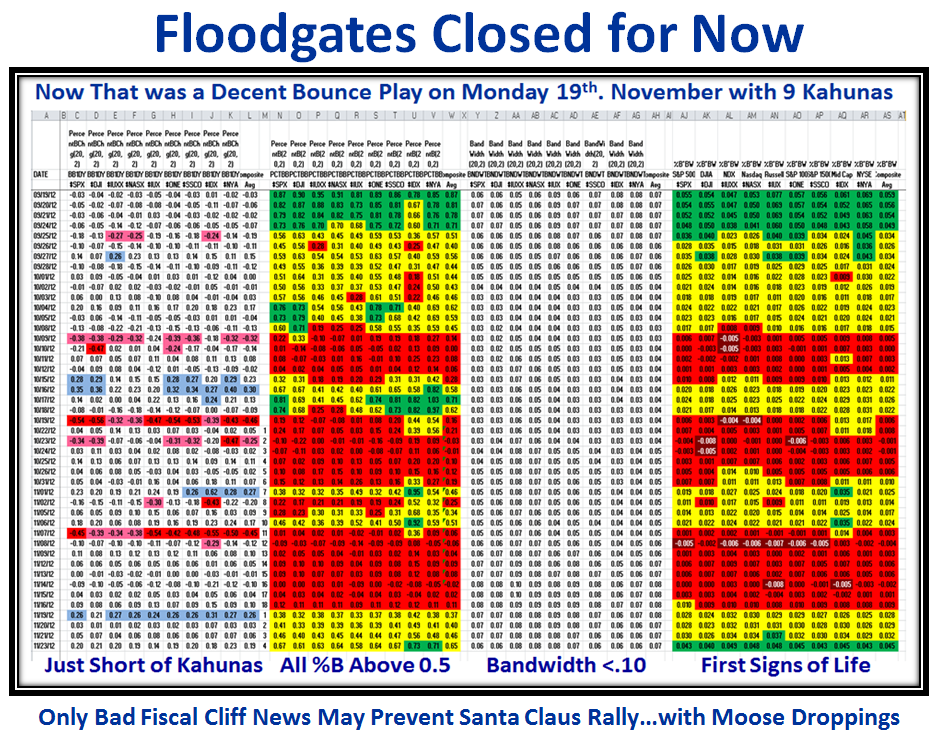 Now here is new research hot off the press worth its weight in Gold!  It shows the statistics for a Very Calm Market and Calm Market with %B for all Major Market Indexes being <0.05 and <0.10, respectively.  On average, it is more than 80% of the time.  When the Market gets dangerous the floodgates open when the Bandwidth first gets above 1.0 for all Market Indexes as I showed you in my last Blog Note.  Enjoy my Santa Claus early Gift to you: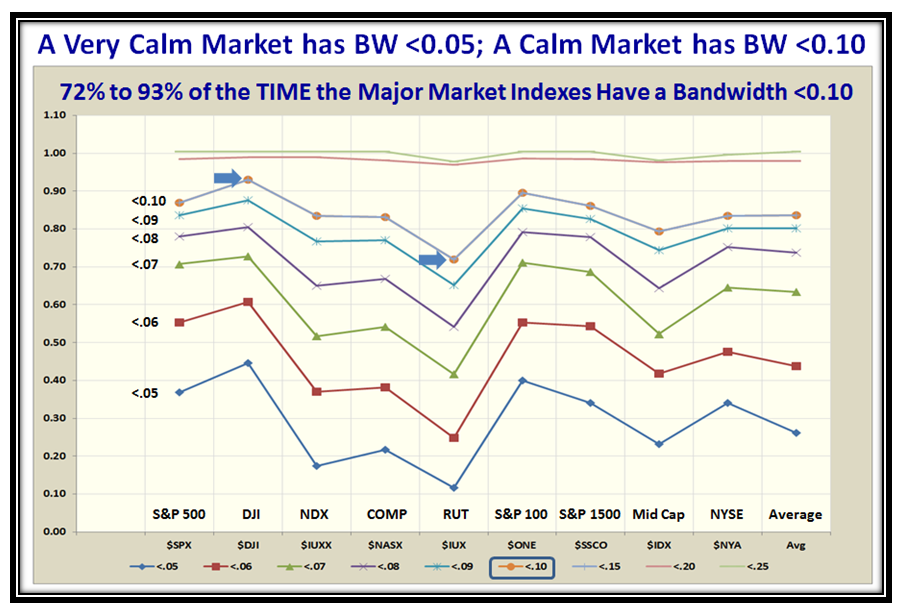 This next chart shows we have had a decent Rally off the bottom in the last six days and we must now watch for a continuation or a pullback.  The extent of the move this next week either way will determine whether the Traditional Year End Rally is strong or is splattered with Moose Droppings!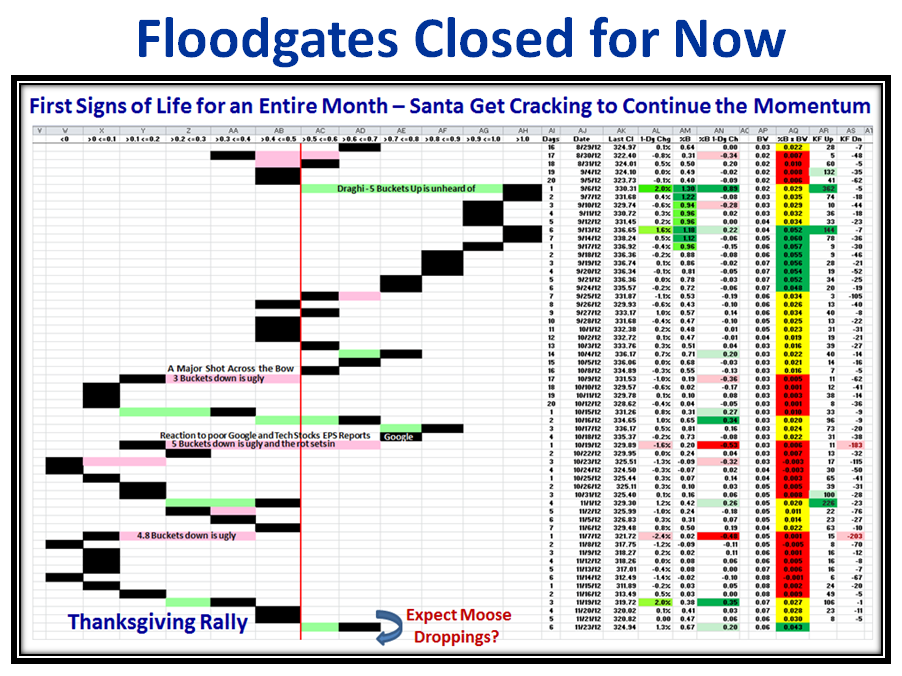 Have a Happy!  Best Regards,
Ian.