I see my supporters over the years are all waiting for the Santa in his Red Car (Morgan or MG?) picture to appear on the front of the Blog Note.  I can't disappoint them, but hope the Grinch doesn't have other ideas to pull us in and then lower the boom!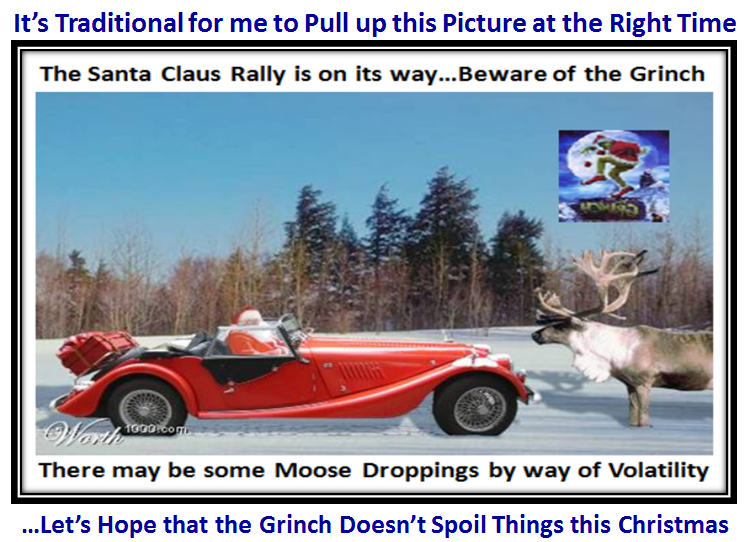 Who would have thought that two days ago we were looking at yet another correction, and inside two days we have two Kahunas and an Eureka which is the sign that this Market is off to the races feeding on the rumor that the Fiscal Cliff Kerfuffle will be resolved…is this a case of buy the rumor and sell the news when it eventually comes out: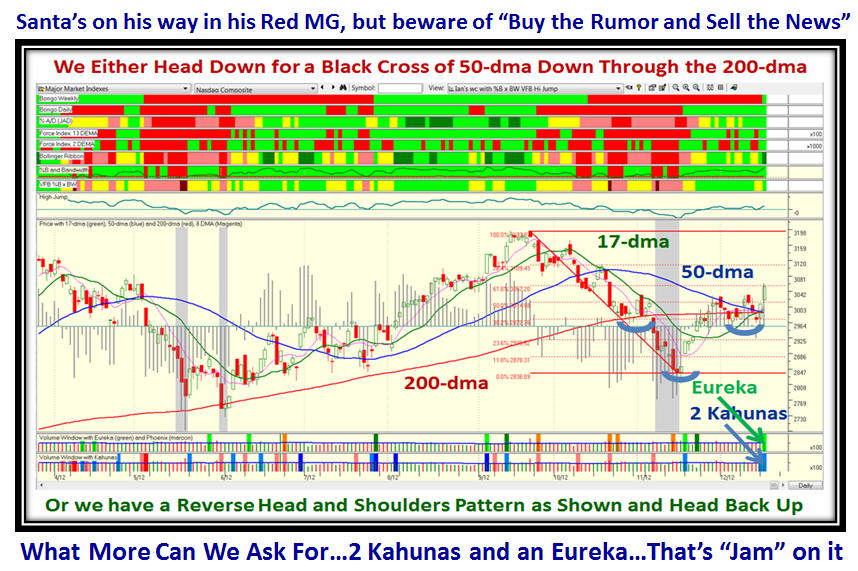 …And here are the High and Low Road Targets…thank heavens we have a cushion once more: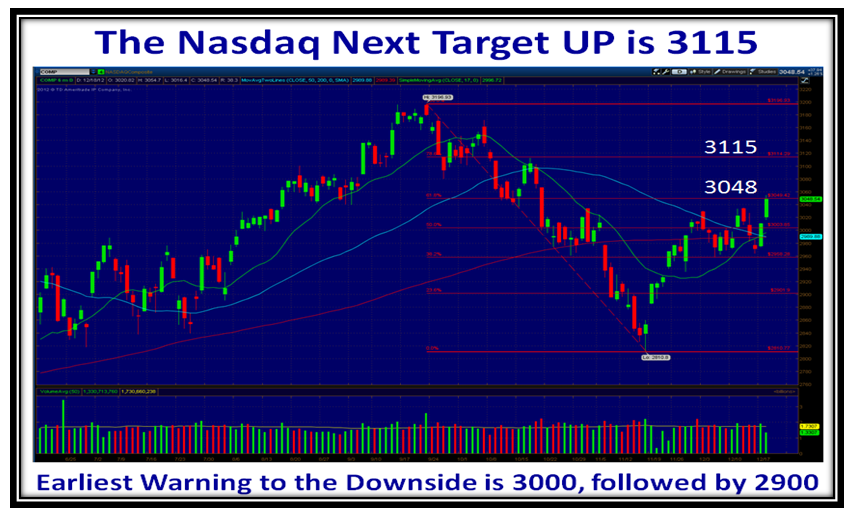 The internals are also looking stronger with a 2.5:1 Ratio between Stocks under Accumulation vs Distribution: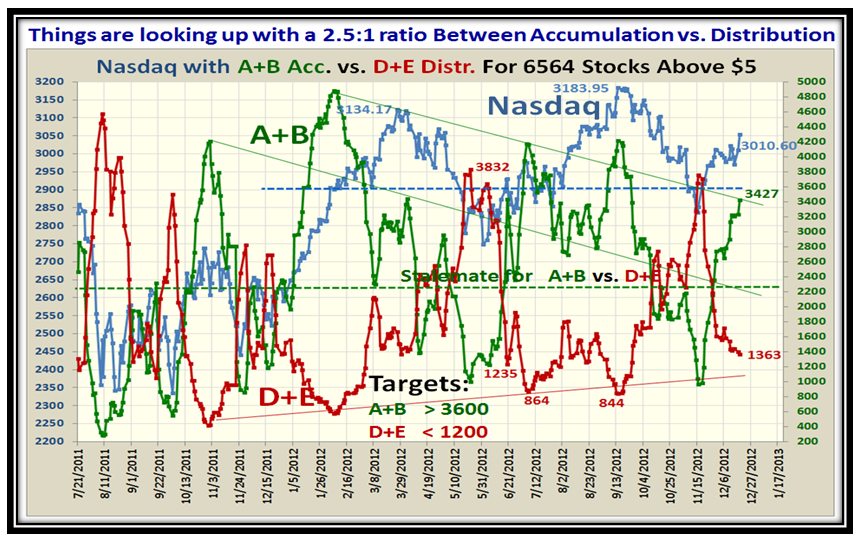 Now here is what we look for when we confirm a strong rally in the making.  We need 400 stocks overbought out of the 1500 for the S&P 1500: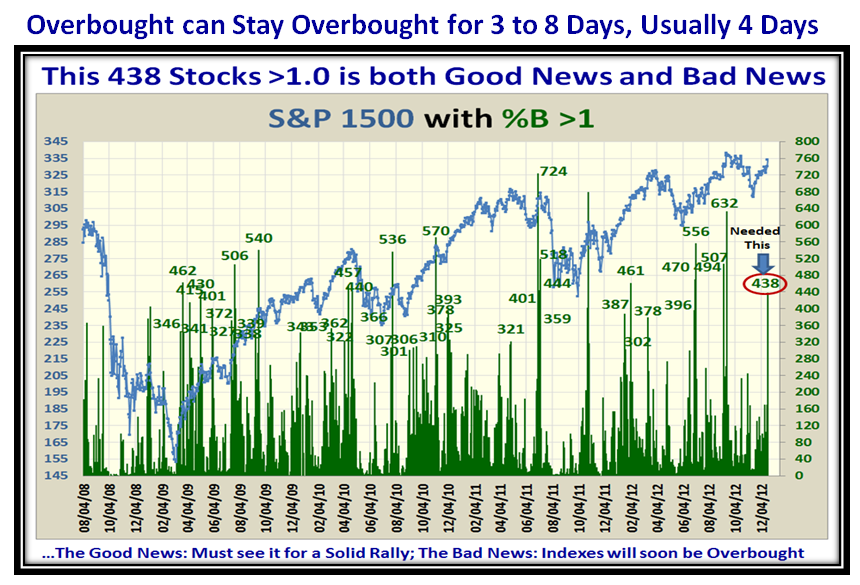 Naturally, Grandma's Pies also show strength: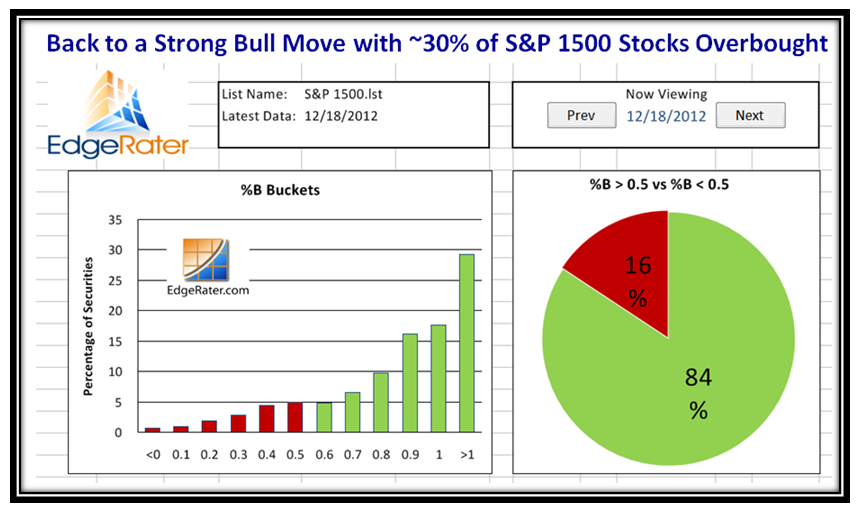 …And, to round out the picture, here is the one we love to see…big move in two days, make no mistake: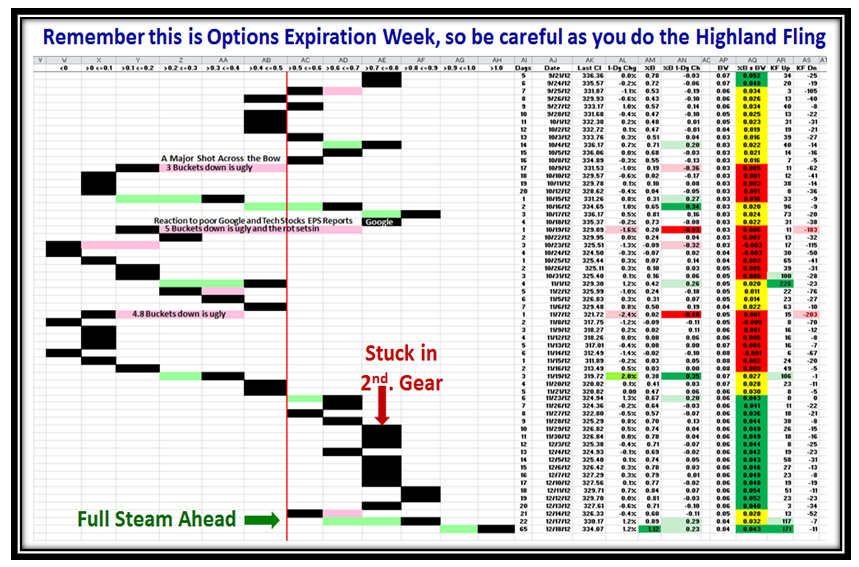 Net-Net…Kahunas and Eureka volleyed and thundered, but play with more care this time.
Best Regards,
Ian.