Late Breaking News!  Another Hindenburg Omen fired yesterday, and floodgates opened today: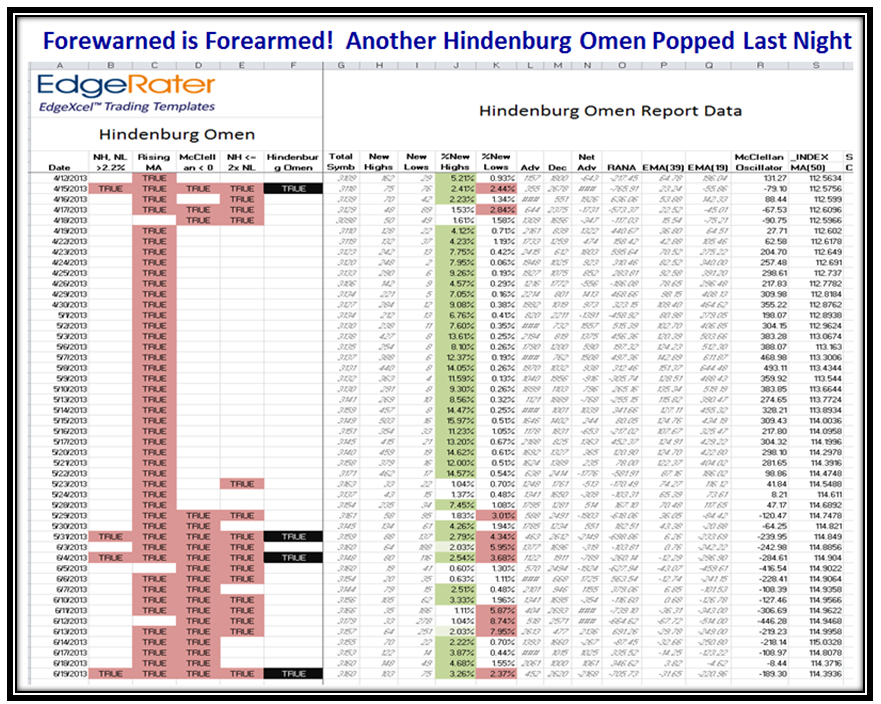 Mid-Afternoon on Thursday Snapshot shows Floodgates have opened to the downside for now: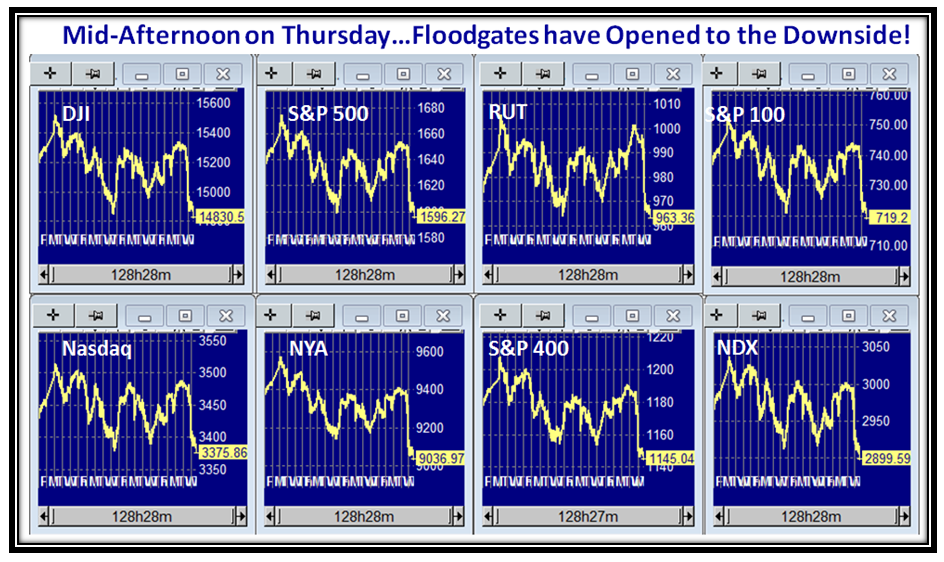 …And here is the Nasdaq at the Close with the obvious Objective the Big Boys have to fill the Gap to 3345.  It's Triple Witching Options Expiration tomorrow so anything can happen.  There is potential support at a nice round number of 3300, but then the fun starts if they break that to the downside.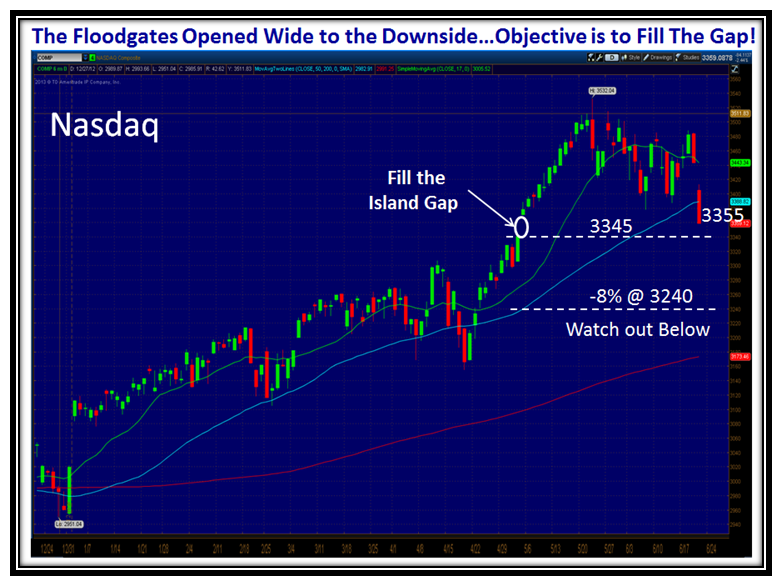 …And here is the toll taken today…the worst I have seen in Dropped Buckets!  Everything is Blood Red: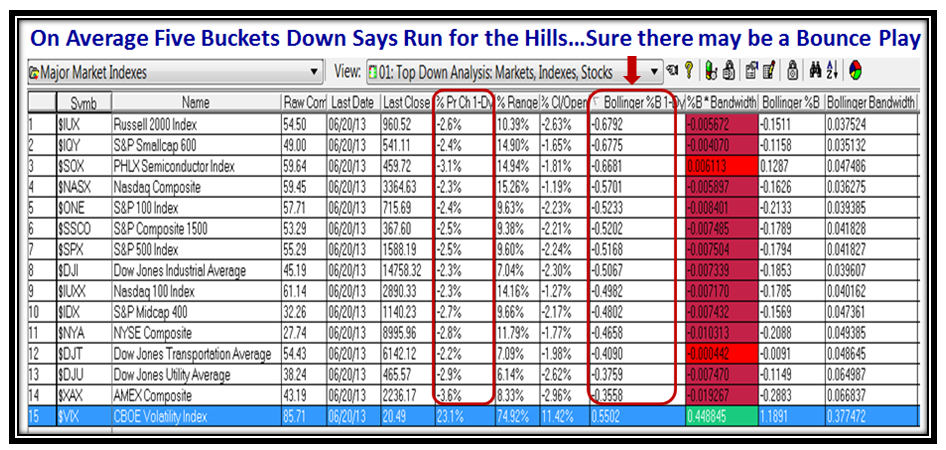 With Triple Witching Options Expiration tomorrow anything can happen, but the Optimists must be shaking their heads.  At least this gives us the clean out we needed so badly.  Now wait for the dust to settle, but watch for "Fakey's" as the Bulls try to regain control.
Good luck.
Ian.