Today's Bounce Play is strong…However with the Indexes at resistance it is too soon to judge if the Bulls can maintain the Rally.  Bears are still in control for now: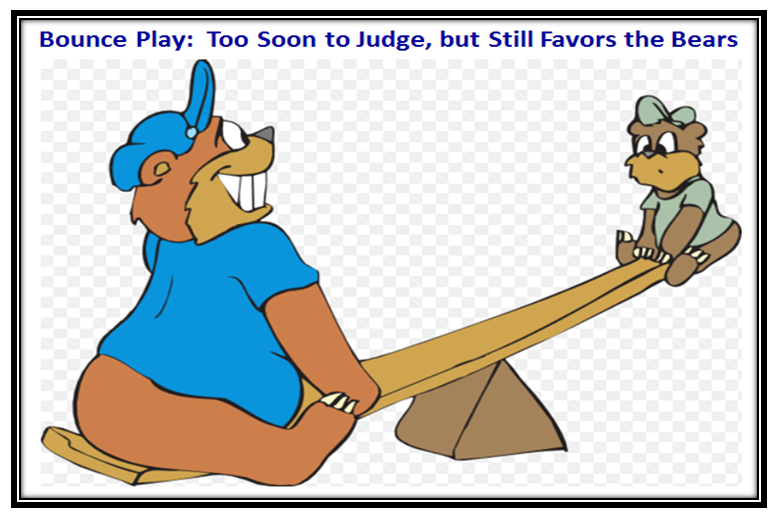 So let's review the bidding for Past, Present and Future, starting with two days ago which looked very ugly: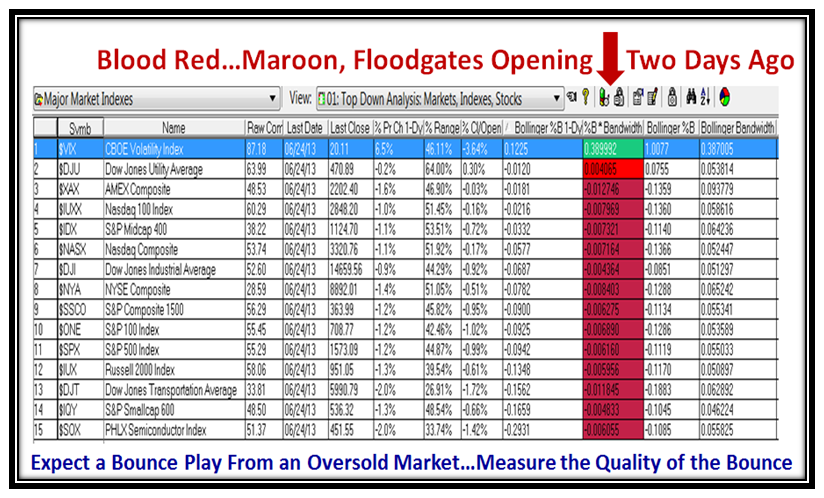 Present: With half an hour to go, this is a Strong Bounce Play, but as we can see the Indexes are now at Critical Resistance: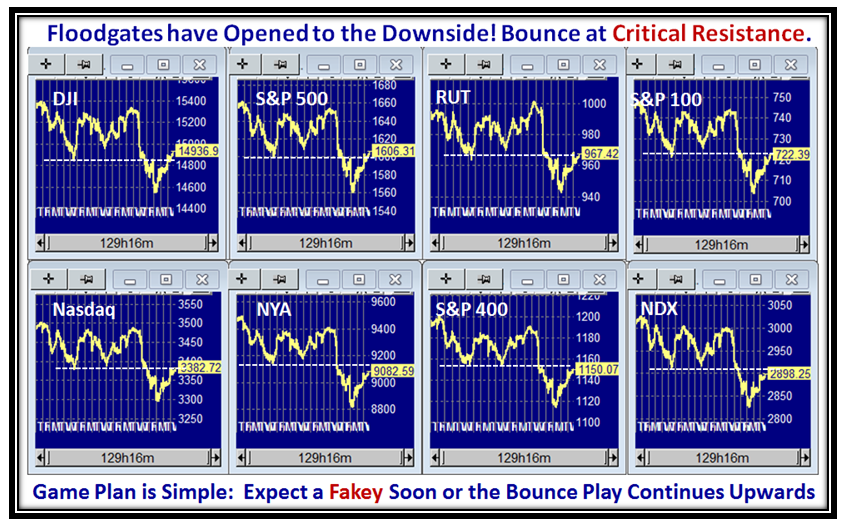 Future:  Scenario #1:  Quick Recovery…the expected plan is shown below as a follow up to my previous note to Paul Reiche in the Comments Section of "Scary Ride to Come or Up, Up, and Away?"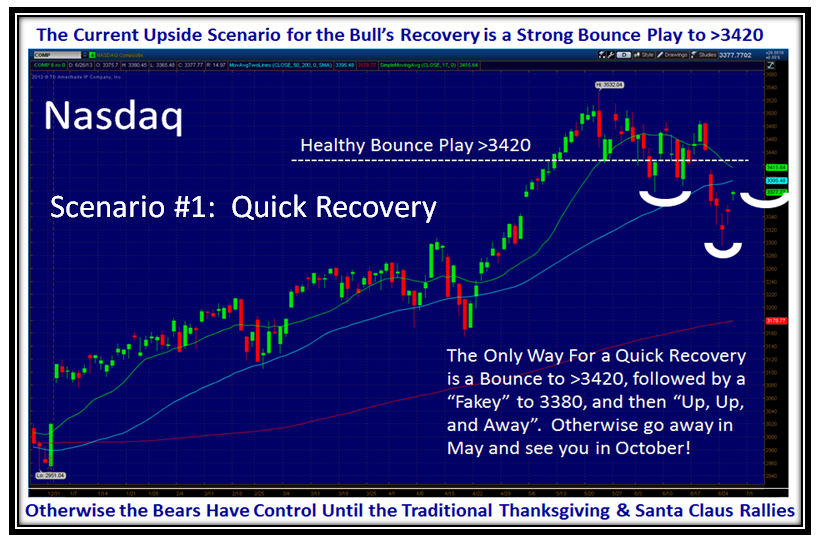 Future:  Scenario #2:  Correction & Slow Recovery…Bears maintain control until October or later with more to the downside.  Key Support will be at -8% down from the high…if broken we will have a Major Correction on our hands: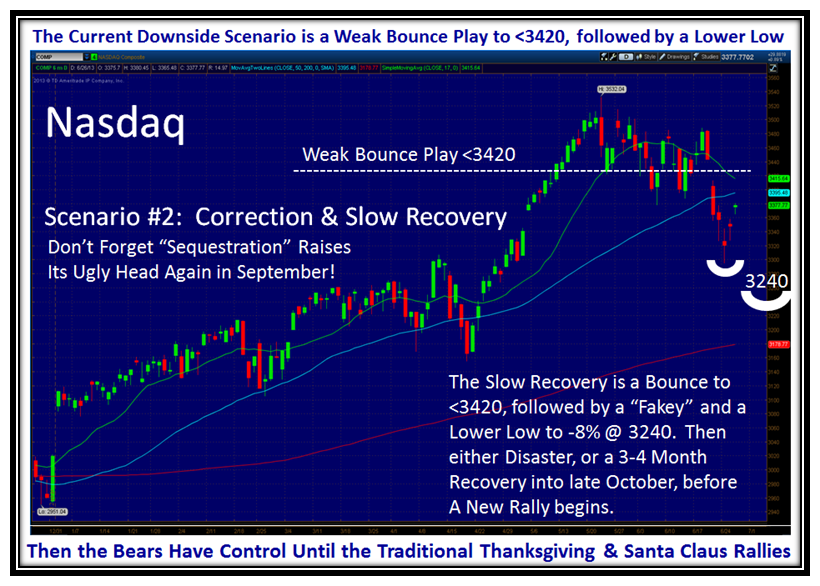 Caution:  Never fall in love with one Scenario.  Let the Market guide you, but it is always worthwhile to have "What If Scenarios" so that you can judge and recognize what the Market is telling you.  Then let your stomach be your guide as to whether you play or not.  News is always an overriding factor in all of this and you need to be on your toes, and don't forget the big one hanging over our heads is the delayed action on Sequestration due now in September!
Best Regards,
Ian.