Before I address the Market, let me pause to Remember this fateful day which is all on our minds: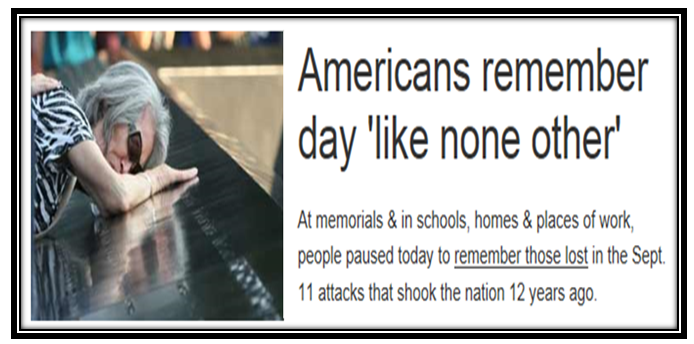 Out of the Blue with all the Gloom and Doom around us with regard to the Syrian Affair, we got a Miracle: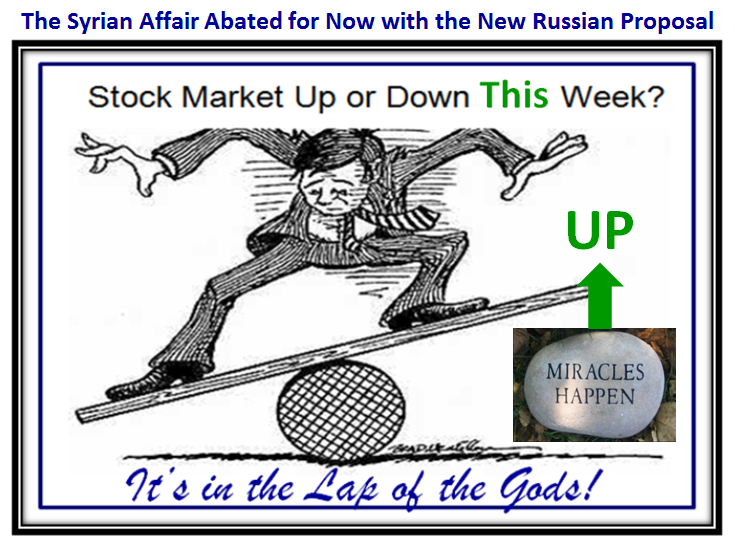 …And here to prove it the Markets were all up on Monday and Tuesday, and holding today: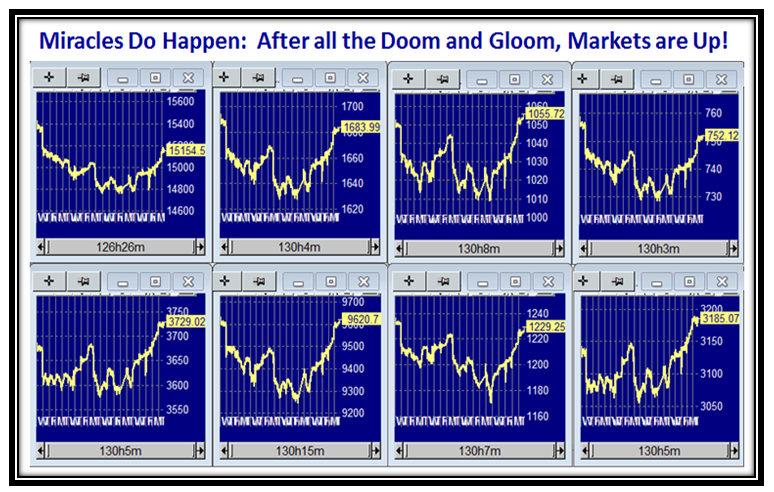 The RUT is flying high again at Mid day on Wednesday morning as I write this blog note: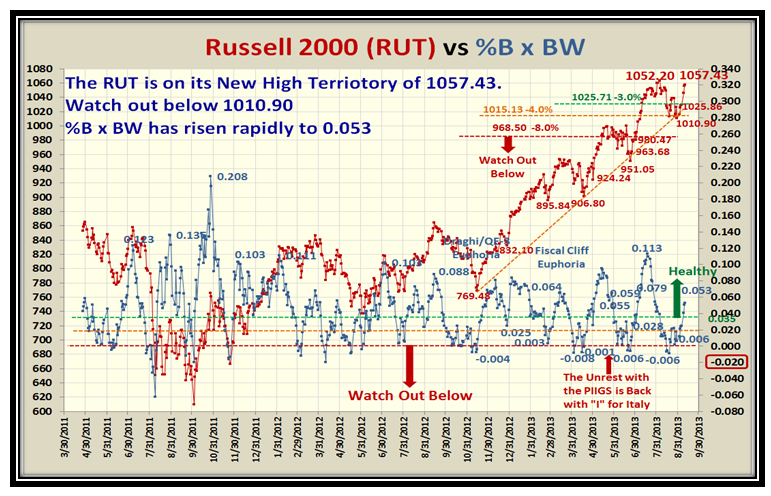 It doesn't take two seconds to see the strength come back into the Market in the last couple of days: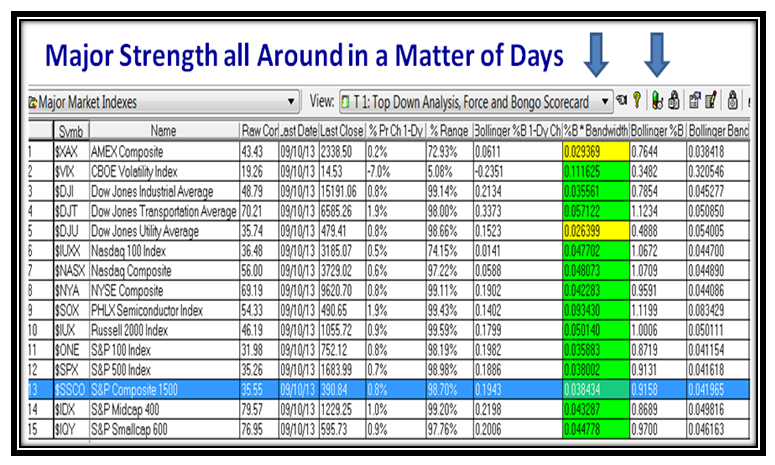 Even the Accumulation vs. Distribution Ratio is almost back to Stalemate: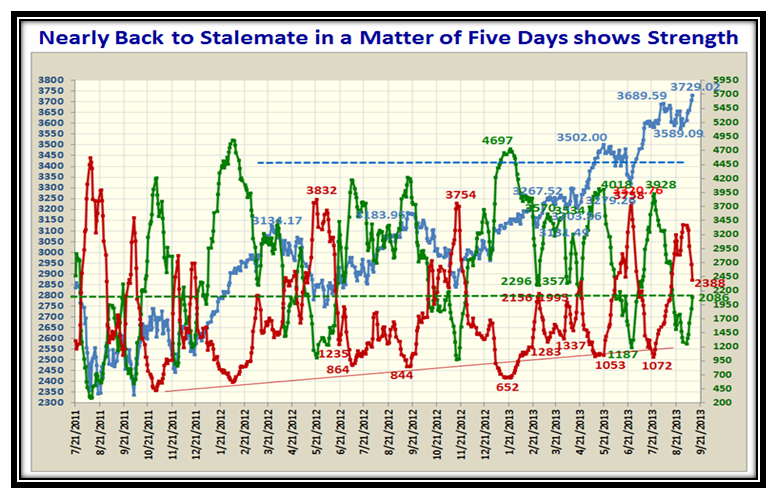 With the Ratio this low at 0.87 and the NASDAQ into New High Territory, it suggests we have a lot higher to go.  We'll see: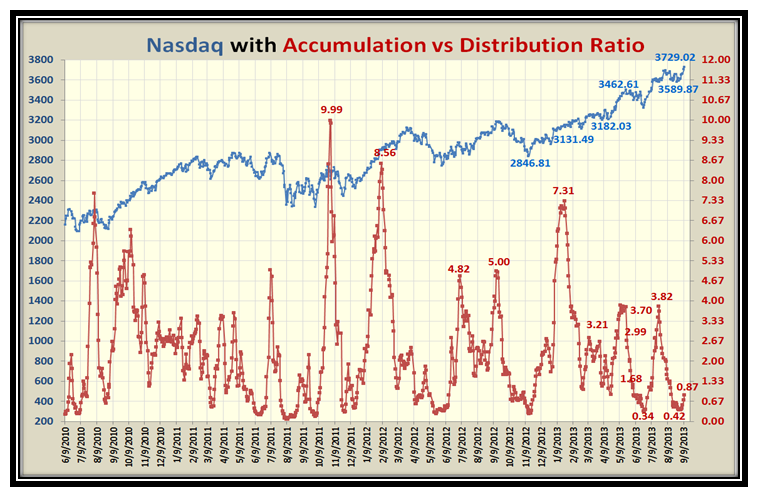 Even %A-%E is showing signs of life again: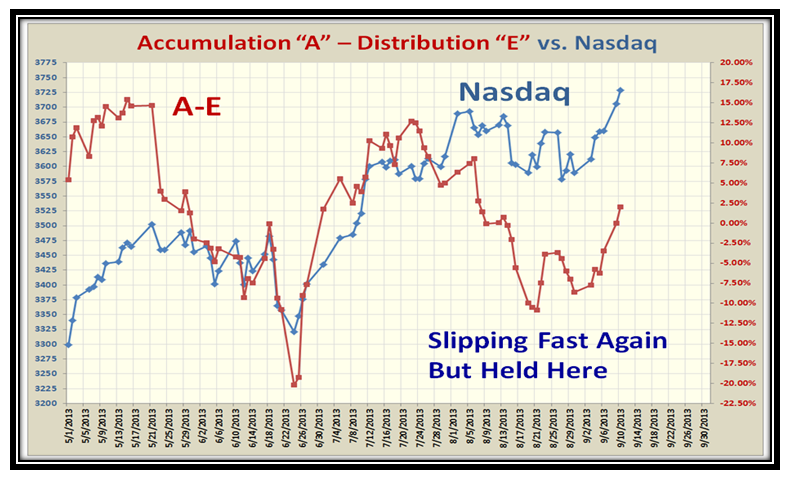 Grandma's Pies show the Bulls are back in control: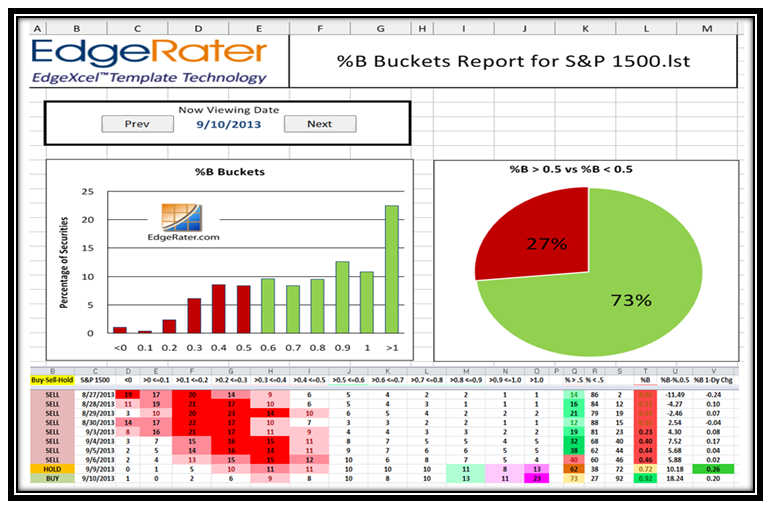 …And last but not least, look at the Bucket Skips the last two days, showing the Bulls are back in control: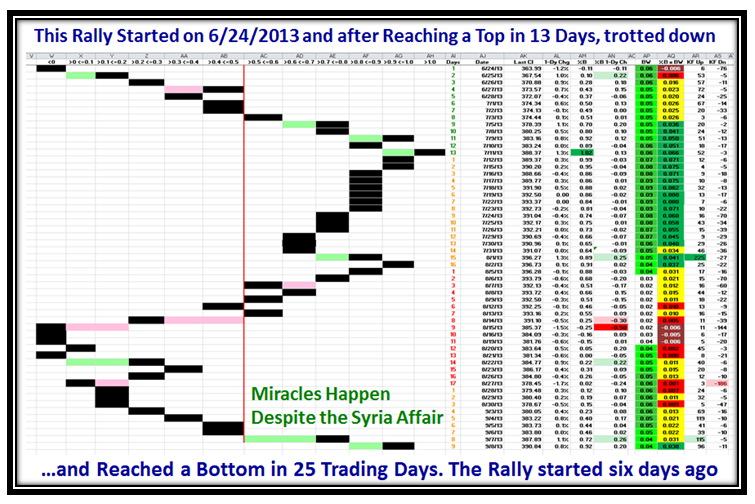 Many thanks to all of you who wrote to wish me for my Birthday last week.
Best Regards,
Ian.