Thank you for your patience…we had a great seminar and I am back with all sorts of goodies for you to digest and enjoy.  This chart says it all and the rest back it up: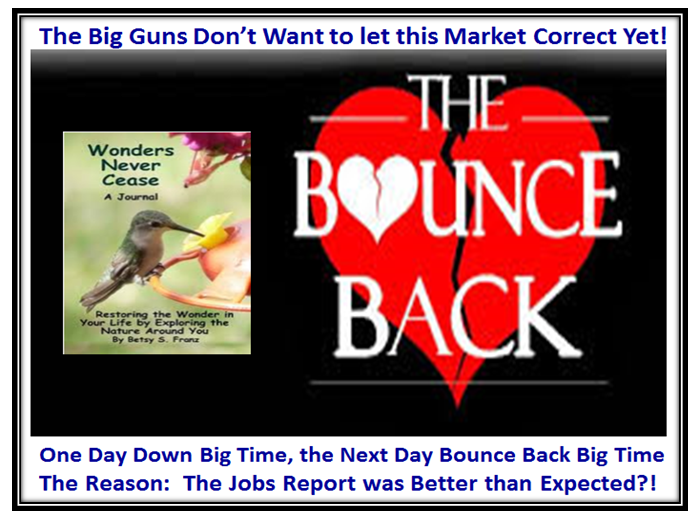 Here is the picture of how the Major Market Indexes have behaved the last twenty days: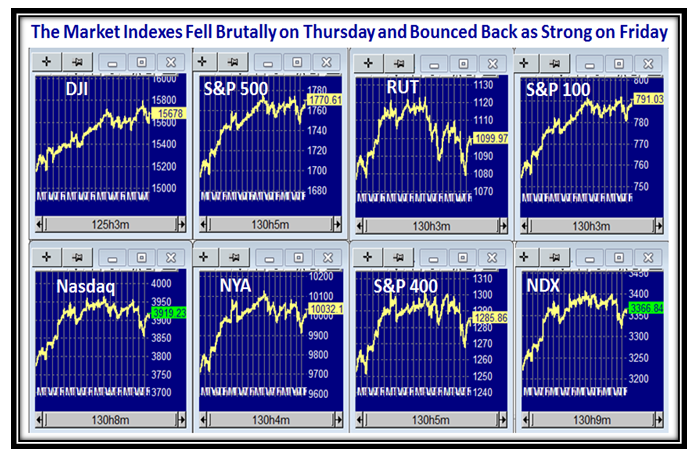 The Russell 2000 (RUT) keeps chugging along bouncing off a 4% Correction as it leads most of the other Indexes upwards: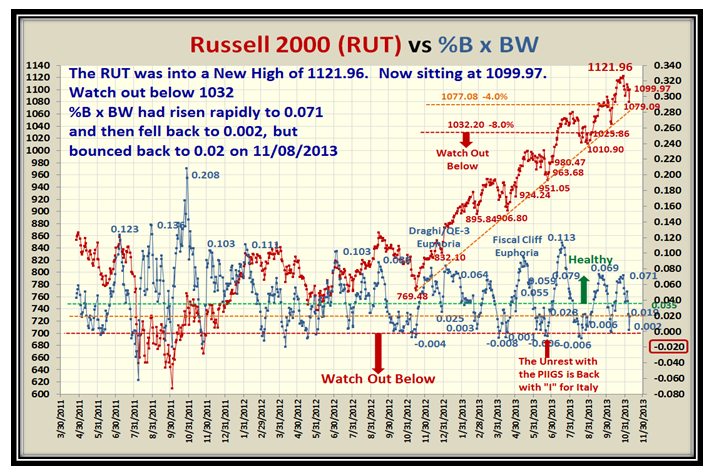 That little trick of mine is working well…I'm sure you recall the Canaries I gave you to watch as being the first clue when the Market is extended.  They are at equal balance between a Head and Shoulders Top and a Double Bottom.  Next week should show the direction of a correction first before Thanksgiving and then up for the Santa Claus Rally into the New Year or a Bounce Play off a one day blip which continues up: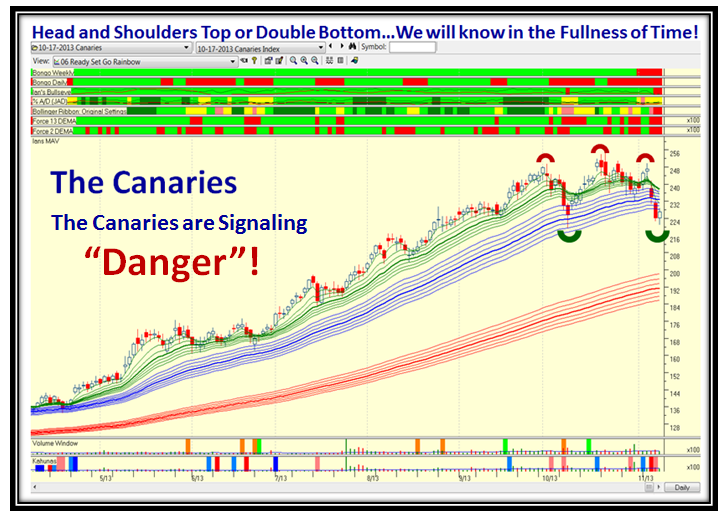 The Accumulation to Distribution Ratio hit a peak of 4.5:1 and in usual fashion has backed down these last nine days to a 2:1 ratio: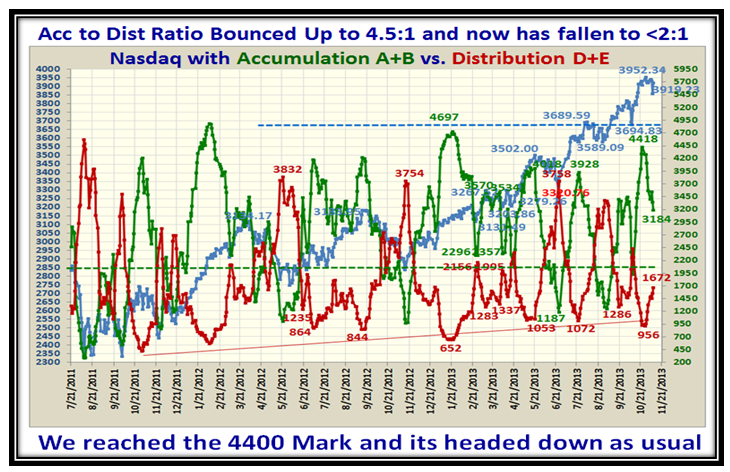 As the days roll by into months and years, I am more and more comfortable that Bucket Skips, i.e. Kahunas up and down coupled with 12 Drummers Drumming is the key to knowing the swings in the market, but you judge for yourself, where this picture says it all once again: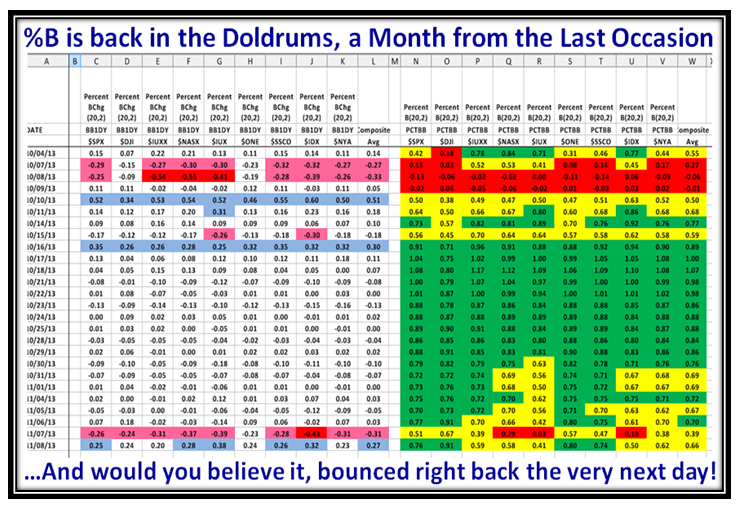 Of course the pattern changes over time, but one gets a sense of the pulse and rhythm of the market if you watch this inter-relationship.  We are now sitting at around stalemate on Grandma's Pies and this week should define the direction until Thanksgiving.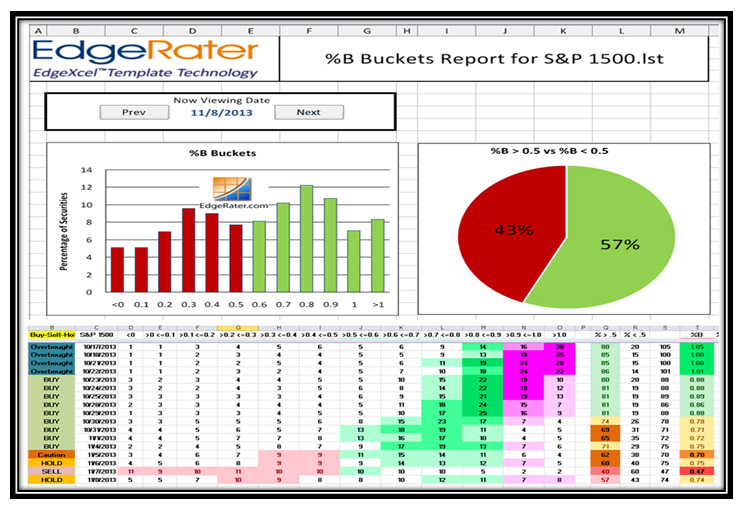 …And here is the See-Saw, Marjorie Daw Market we are putting up with: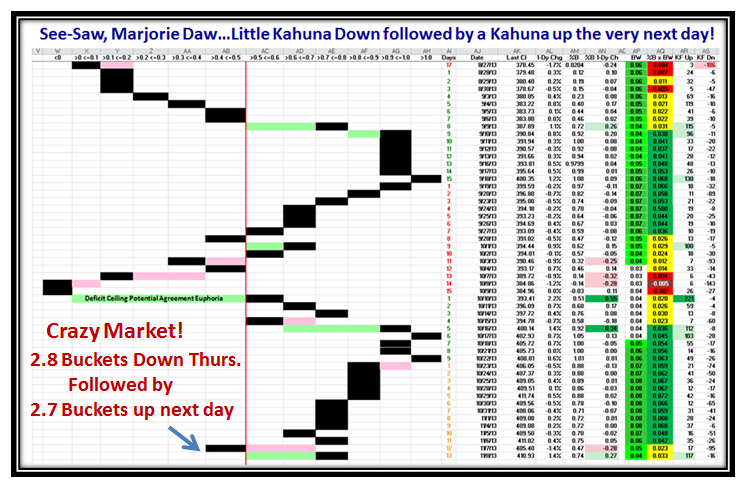 The calculations on the High Jump Chart says it all as to what to look out for to stay on the right side of the Market.  Despite the Gloom and Doom, the main message is that we still have a decent cushion before the real fear should set in so watch carefully with tight stops and be on guard: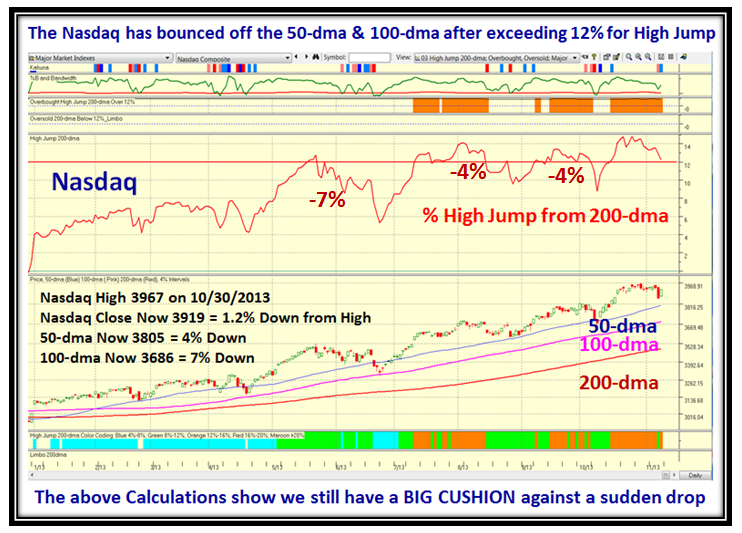 Have a good week and Best Regards,
Ian.