A very Happy Easter Wishes to all of you in this Shake and Bake Market, as I watch Matt Kucher and Luke Donald battle it out on the Golf Course at Hilton Head, South Carolina in the Heritage Classic.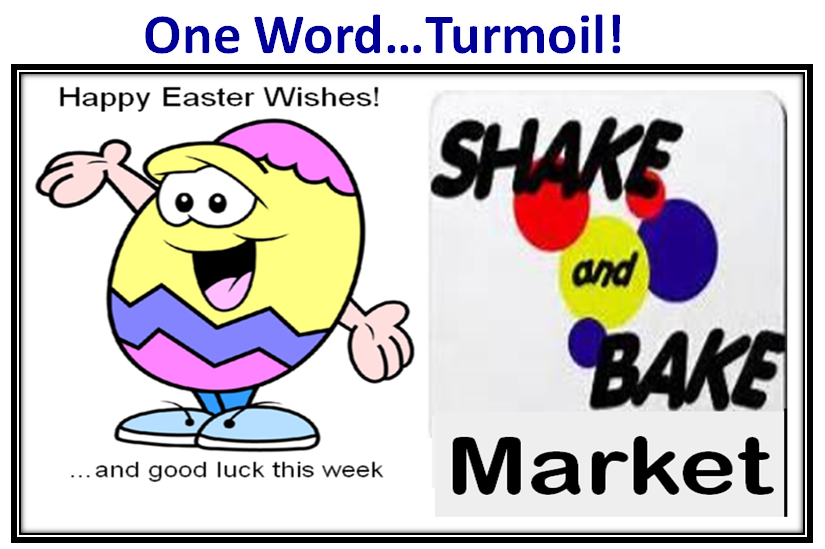 At least the Stock Market Bounced for what has been the best week of the Year, and I suppose we mustn't complain that it wasn't better especially for the NASDAQ and the RUT, but Beggars can't be choosers!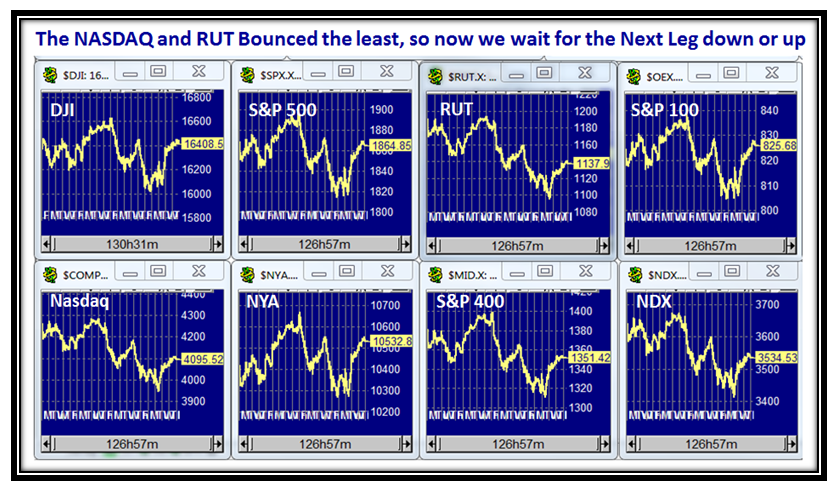 Sad to say that the Canaries are gasping in the Coalmine and their Index is down a whopping -31%.  Let's hope that it is time for these to see some support from what is an oversold Index: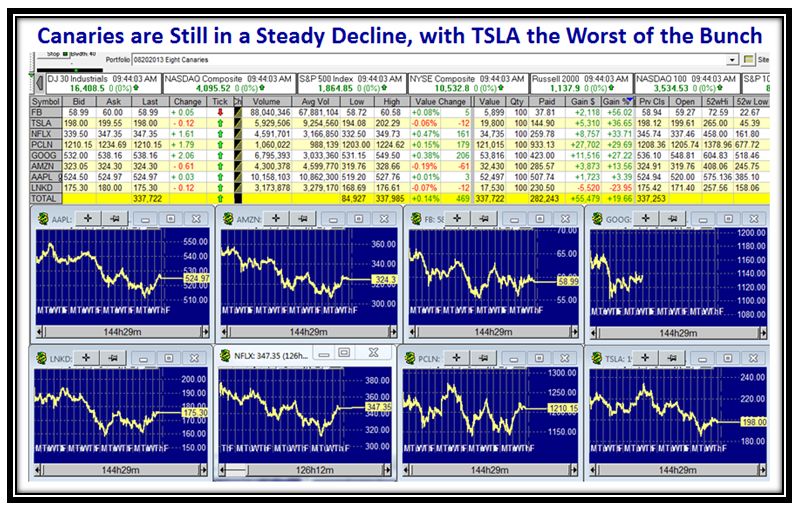 …And here is the Index to prove it: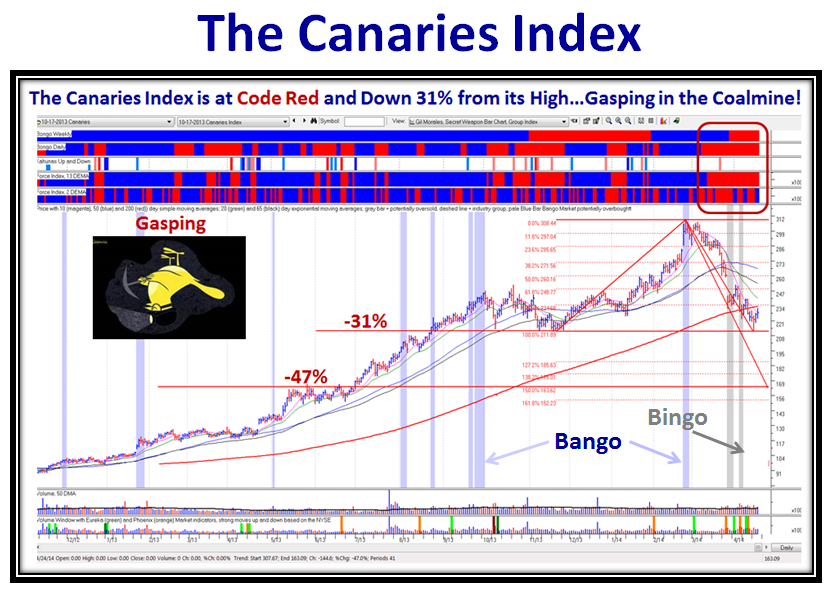 The Russel 2000 (RUT) which has been a leading Index for so long has now turned to being the second poorest from its high at -6.2% and only just ahead of the NASDAQ which is at -6.3%: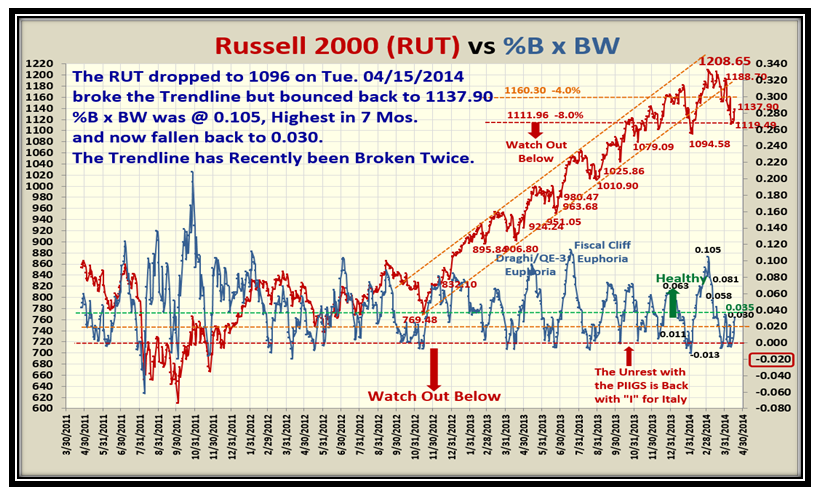 With the rebound this week in the Market, the VIX is quiet once again and in the ENJOY area: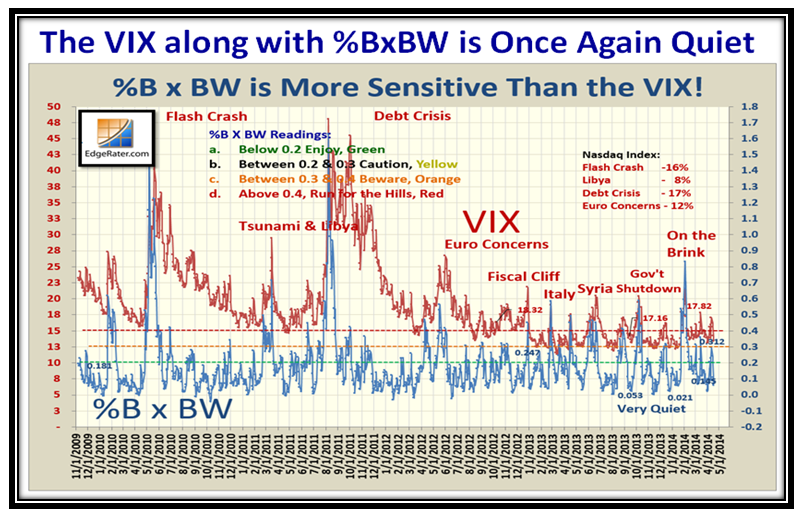 …And here is the "Enjoy", if you dare to play: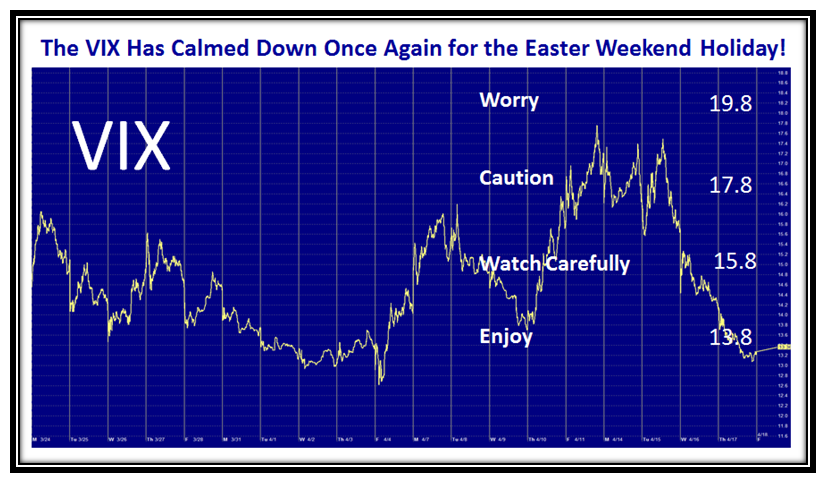 Grandma's Pies show that the S&P 1500 is essentially back to Stalemate: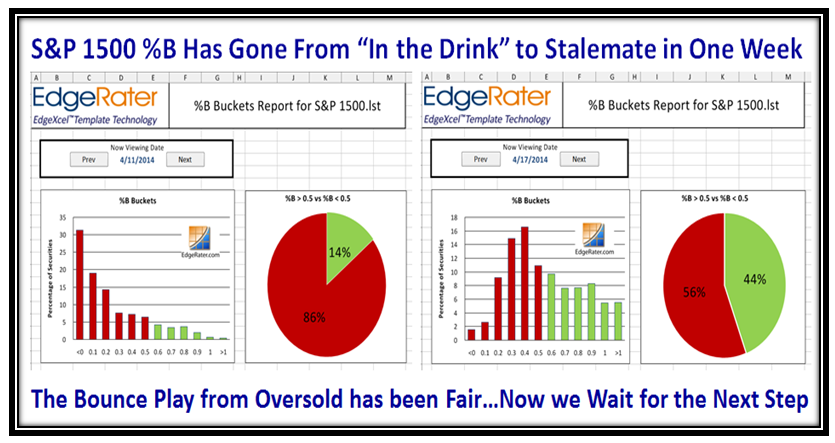 Here is the Turmoil we have tolerated for the last three months: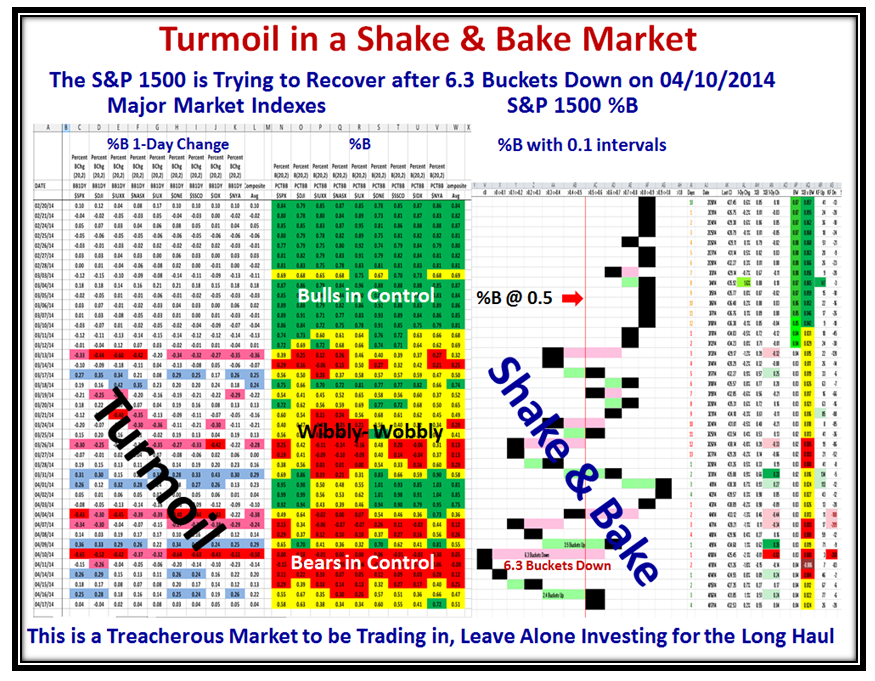 Let's be realistic about where this Market stands despite all the Wibbly-Wobbly we have tolerated;  Except for the NASDAQ, RUT and NDX, most Indexes are only -4% or far less from their Highs.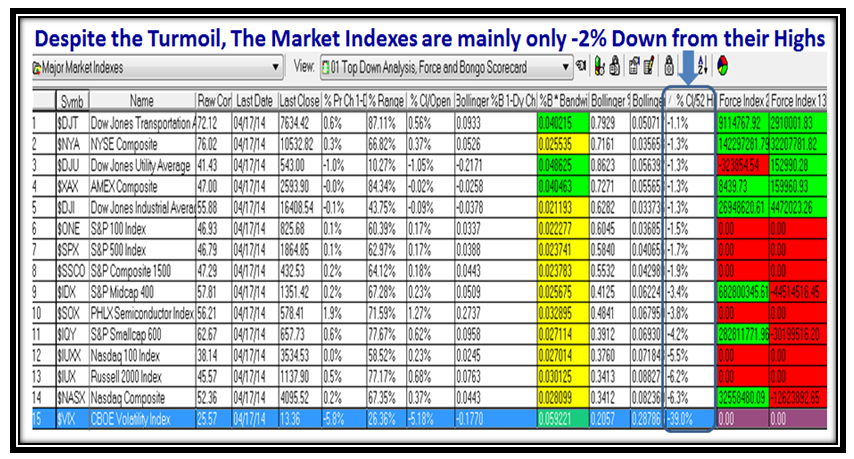 I am thinking of my buddy the Scotsman, Mike MacDonald, and hoping like him for a Highland Fling in the Market: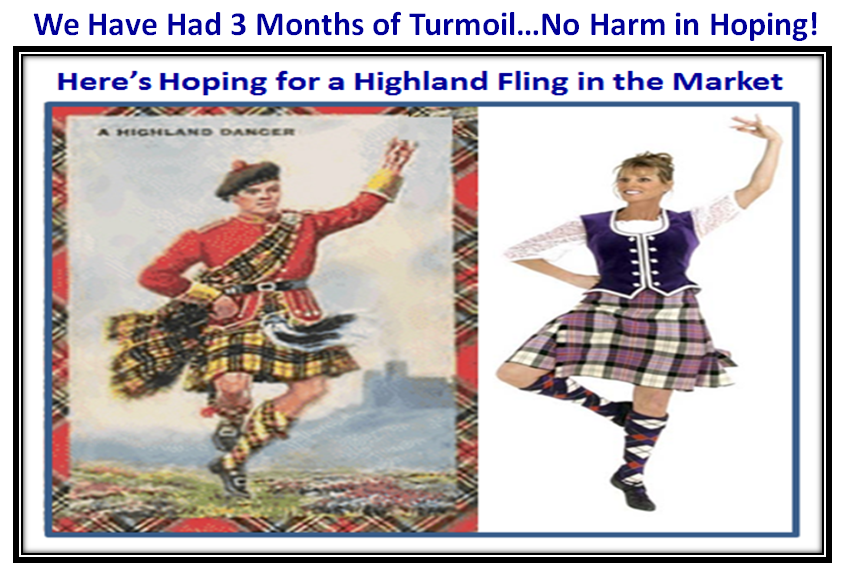 Good Luck to you all.  Best Regards.
Ian