I hope you all had a Happy Thanksgiving, and now after a Pause to Refresh we should expect to start the seasonal Santa Claus Rally.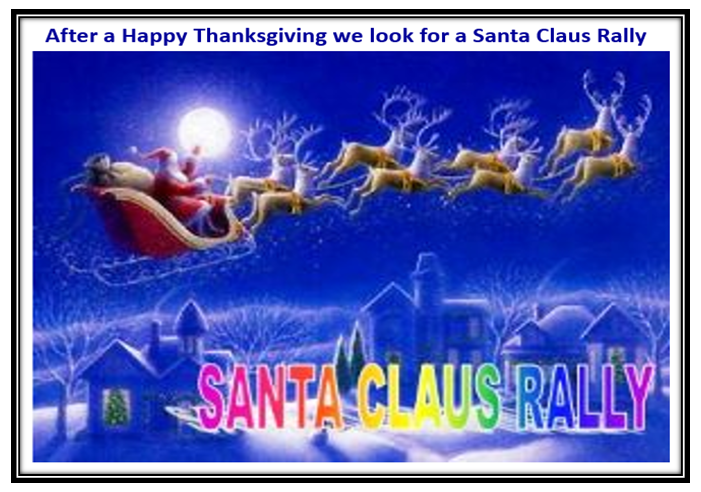 The Market Indexes have been very strong coming out of the "V" Bottom and with 30 Trading Days of progress, we are now overdue for a correction and a Pause to refresh before we begin the Santa Claus Rally.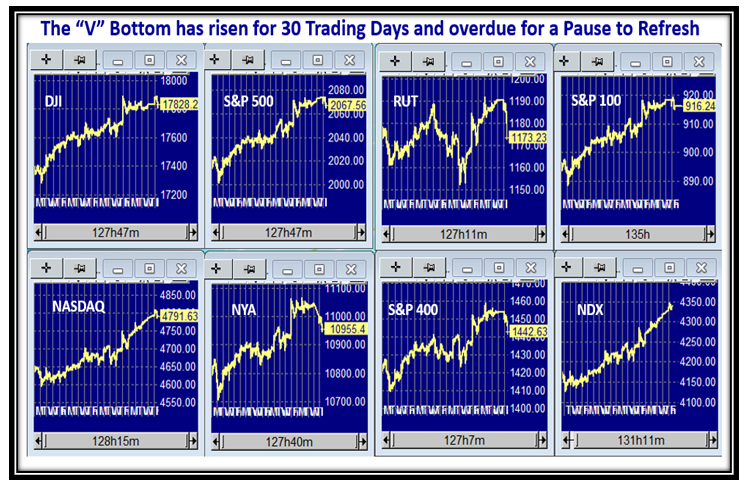 The Twelve Drummers Count has now reach 30 and we have not had a rally like this since January 2013, so the odds favor some form of a correction before we see the traditional Santa Claus Rally: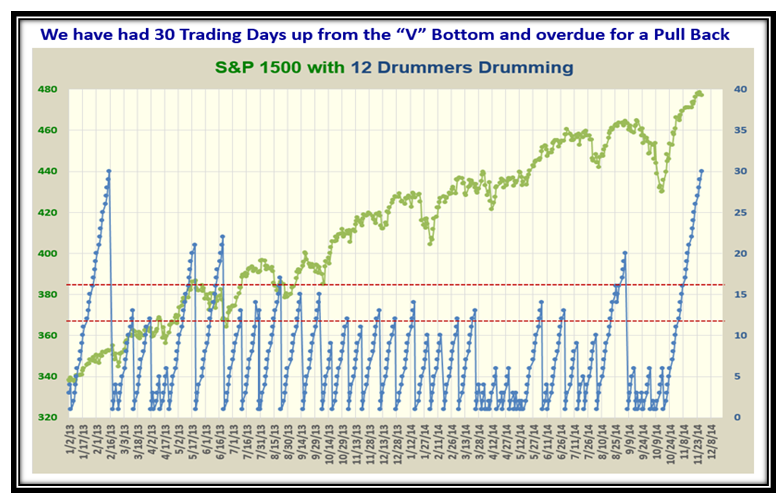 I have added three columns to give us more insight of how the strength moves up and down the Buckets Ladder.  I show the tally for the bottom four, middle four, and top four buckets which clearly show when the bias is up or down for an Early Warning: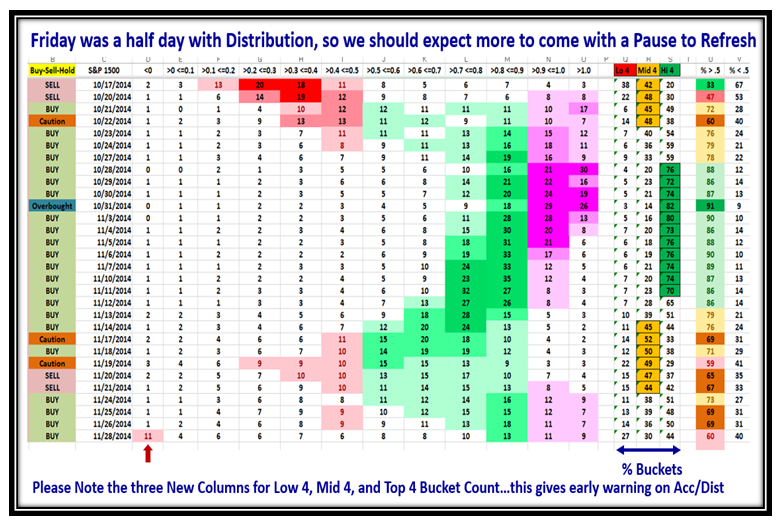 To prove my point, the next chart shows that we reached a Top 4 Bucket count of 82 all of 19 trading days ago on 10/31/2014 and have slid down the count as shown: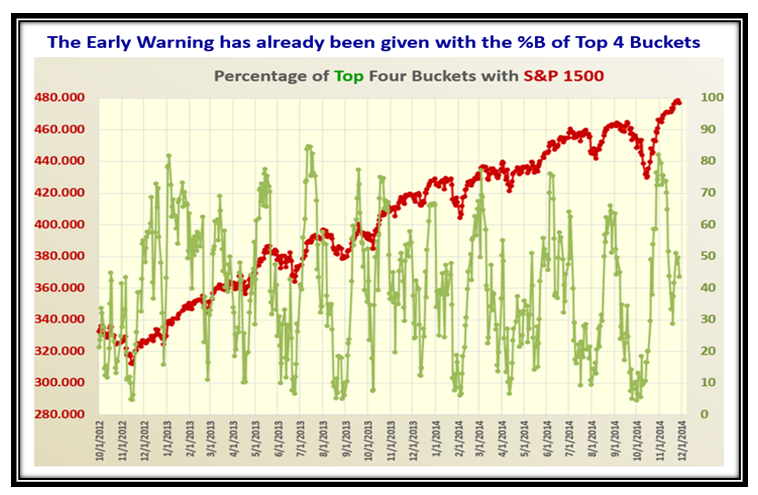 %B for the S&P 1500 is still strong at 0.82, but we should now expect a decline based on the above: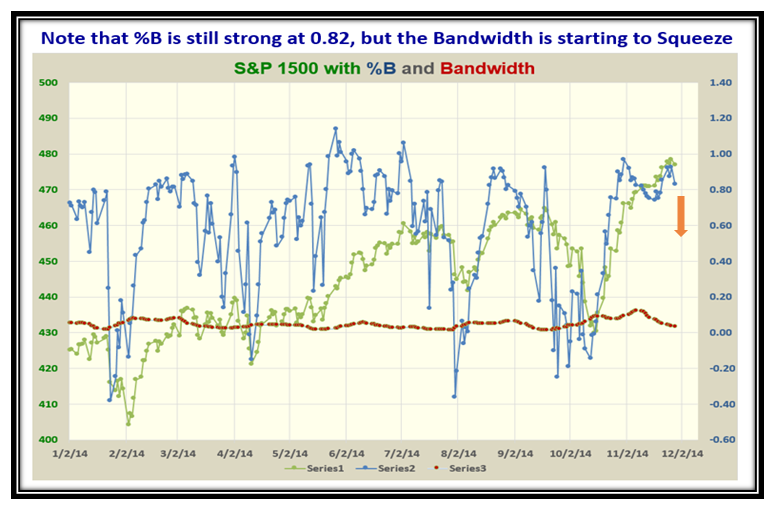 This next chart shows the progress in the past 30 Days after reaching a bottom, and as I suggest it is now time for a correction: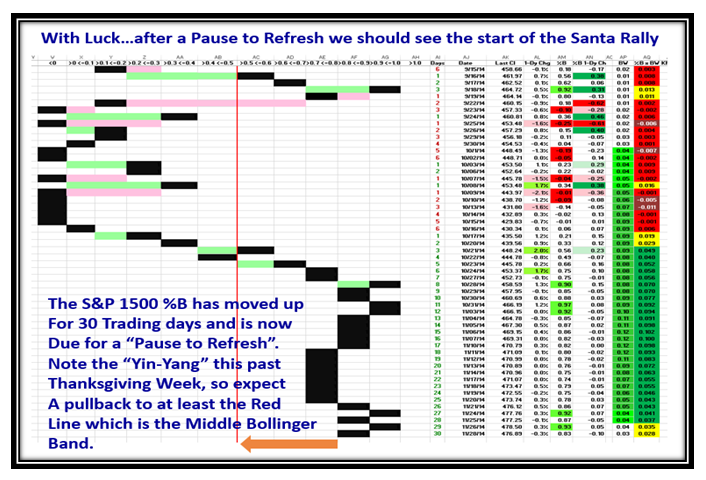 Lastly, here is the chart of the Accumulation:Distribution Ratio with the NASDAQ now in Overbought Territory and expecting a correction: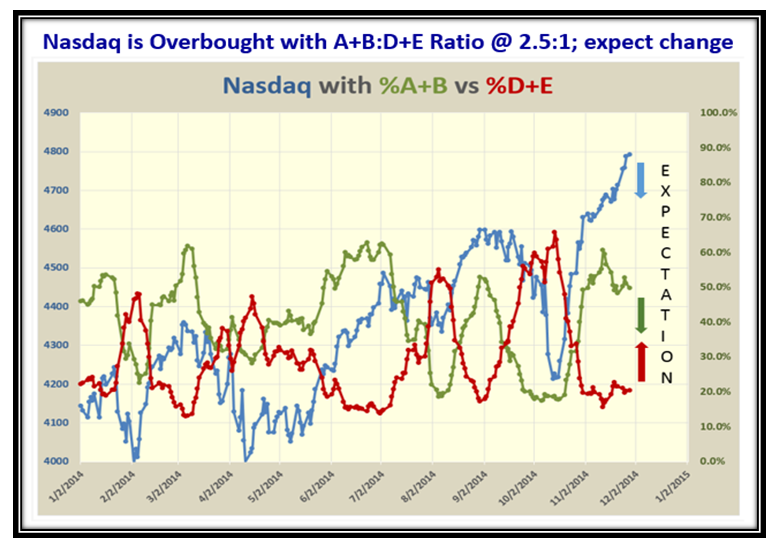 Net-net, play the odds of a small correction before we start the usual Santa Claus Rally, but realize we are into New High Territory.
Best Regards,
Ian.