This is a "You Will Recall" blog that summarizes one year of History:
It finally happened and it isn't over yet…Capitulation big time!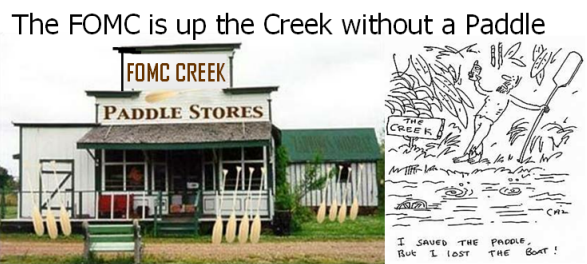 I'm sure you recall the Thick Blue Pencil Line Chart…it was posted exactly seven months ago as a possible worst case scenario at that time.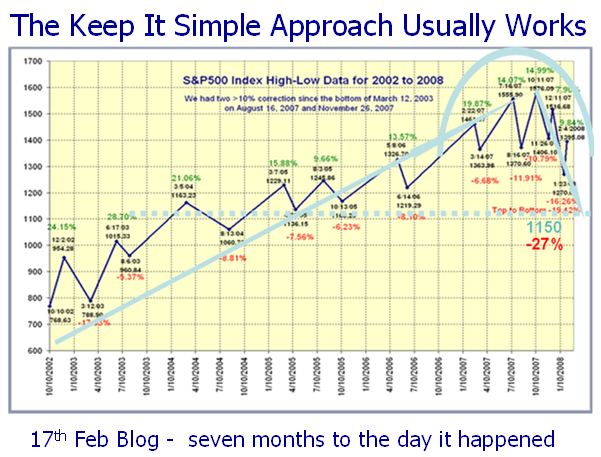 That didn't come out of thin air – there was a Plan set a year ago: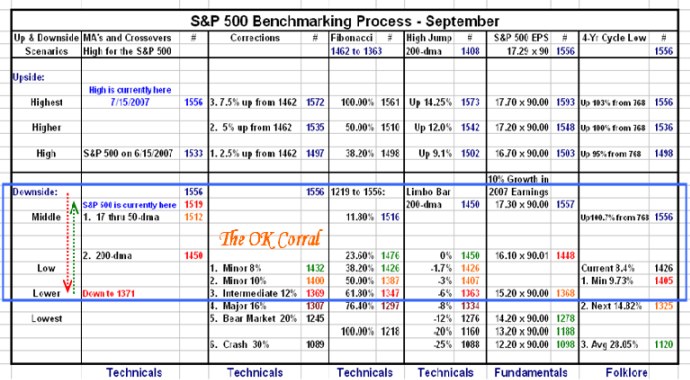 Read the September 20th Blog – Ignore the Fog and Follow the Signposts
I said at the time "Here is a one page plan that slices and dices the market six different ways, four of which are Technical, one Fundamental and one Folklore, all of which are self evident to the reader.  It is in essence a ready-reckoner that gives you insight to the different Road Scenarios, and shows where the recent Gun Fight between the Bulls and the Bears took place.  Your job is to know which side is winning and act accordingly.  Enjoy!"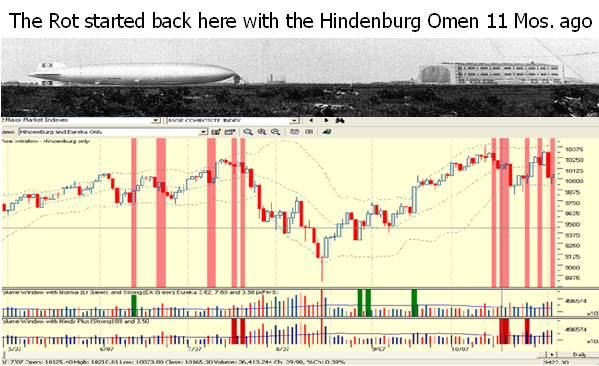 Now the only thing to do is stay in your Foxhole: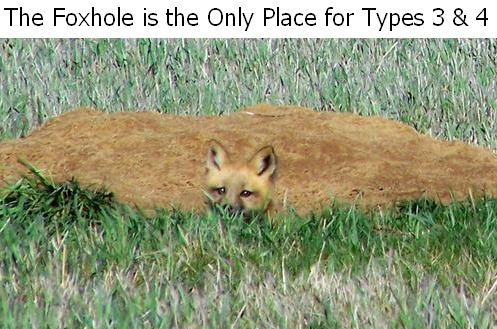 …And that is the heart of HGS Investing in four quick snapshots.

 In Good times and in Bad, "Try it you'll like it; otherwise take two Alka Selsa"   
Best Regards, Ian.