We are at the crossroads on this Bear Market Rally.  We may be pausing to refresh but there are underlying signs of instability on the general "feel" right now.  A good friend of ours, Dave Steckler, gave the HighGrowthStock Investors (HGSI) a picture which sums up the roller coaster action that Day Traders are experiencing: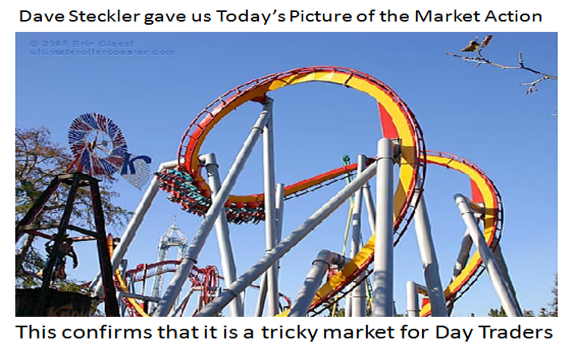 To confirm that things are in the balance at this point are three other factors that give Early Warning Signs to be on the look out for problems which I keep a beady eye on.  They are summed up by the S&P 500 stalling for this past week at the Double Top I mentioned yesterday at 875.  In addition the VIX has gradually been creeping up from a low below 34 to close to 39 these past few days, and the overall QID/QLD Bull and Bear Momentum Indicator is drooping.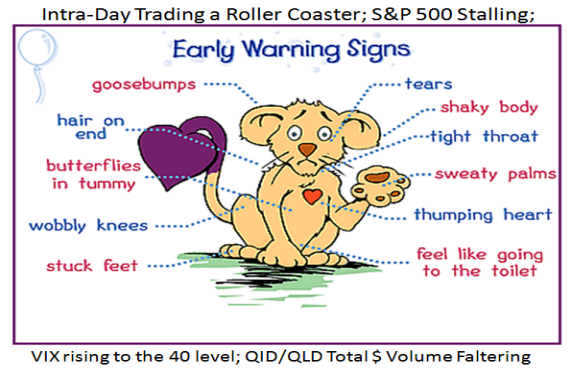 Here they are for you to digest in quick succession as the explanations are on the charts: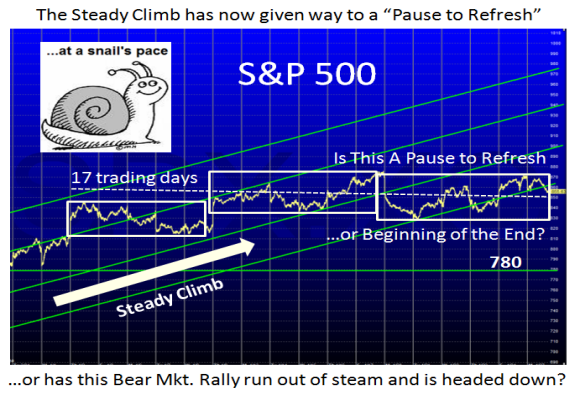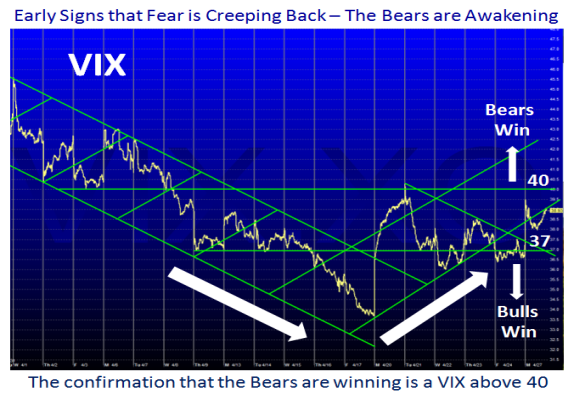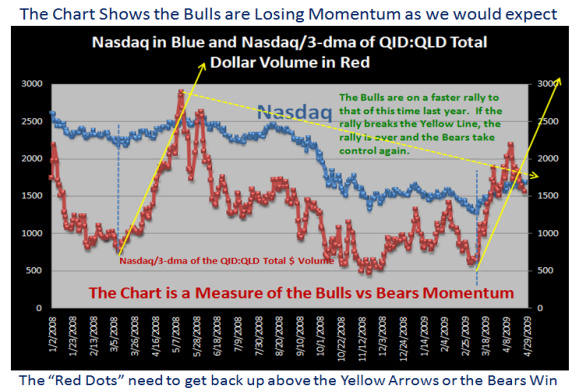 We have the potential for a very volatile week with both good and bad news.  Wednesday has two big ticket items…the 100 day Presidential reign which should be a positive event, and the release of the GDP.  Numbers are as drastic as a 7% drop while a few see a drop of only 3%.  If it is a big number that would give cause for concern to the downside, but if it is less than expected, the "green shoot" optimists may try to push the rally into overdrive which can help regain the momentum to the upside.  It goes without saying that the swine flu potential epidemic is also troubling, but seems to be contained for now.  Be aware we are still on a rally until further notice.  This note is to alert you to be on your toes.
Best Regards, Ian.