Let's not get too excited as the Jury is still out waiting for the bulk of the Earnings
Reports.  However, provided we do not have a meltdown, the slow signs of progress
in the Internals of the Market suggest that the Buy and Hold Type 4's should get ready to rumble.  The key number on the S&P 500 is 960 and above!
Both Goog and IBM beat estimates so that bodes well for EPS Reports.  Tomorrow is Options Expiration.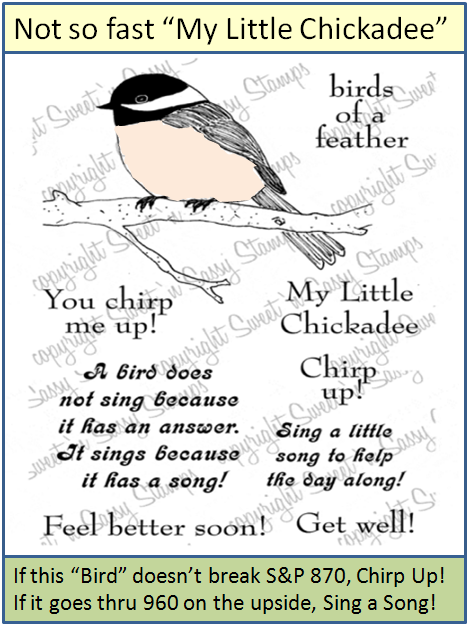 Lets dispense with the Downside Scenario:
1.  If we break 870 to the downside, it's curtains for the Type 4's.  Be patient
2.  If we break 840, Type 3's are long since gone and sitting on the sidelines
3.  If we break 800, you are a fool not to protect your 401-K…period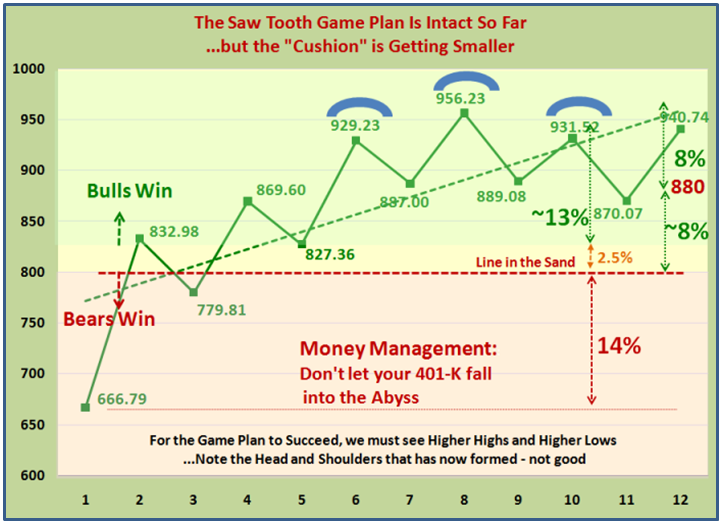 The Upside Scenario:
1.  We have arrested the Head and Shoulders Top…for now
2.  Type 3's should be nibbling above 930, with tight stops
3.  Type 4's still need clear signs that we are on our way again…get above 960
The Stakes in the Ground and the Measuring Rods:
a.  NYSE New Highs must stay above 100…it just reached 155 yesterday
b.  The Accumulation:Distribution ratio must get back above 1.2…it is at 1.0
c.  The 40 Week MA needs to turn up…it is currently flat, which is a good sign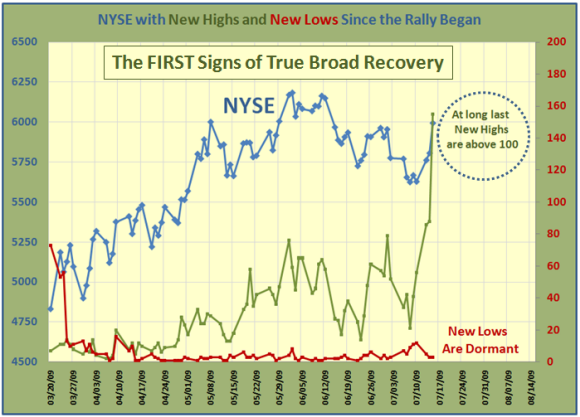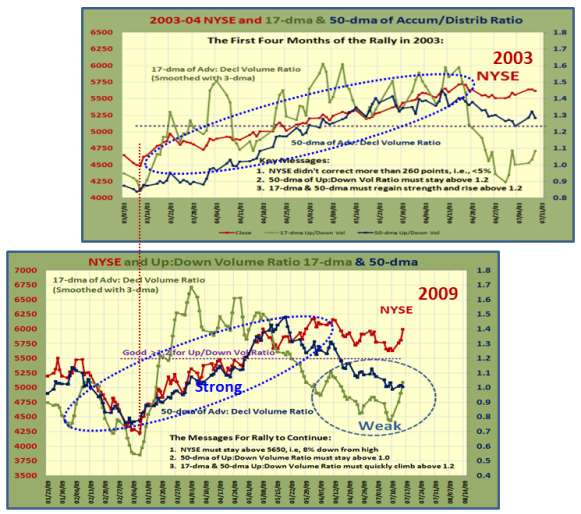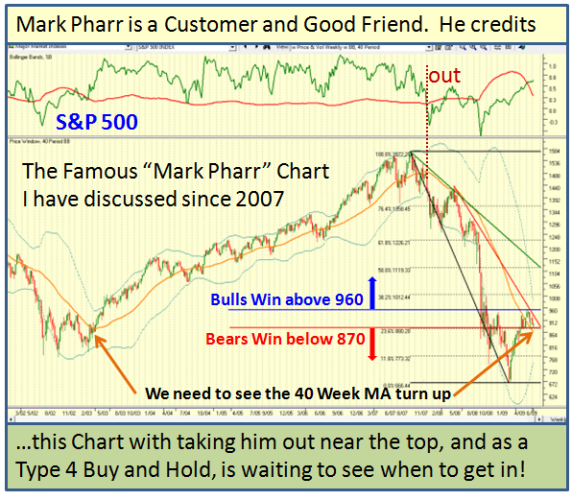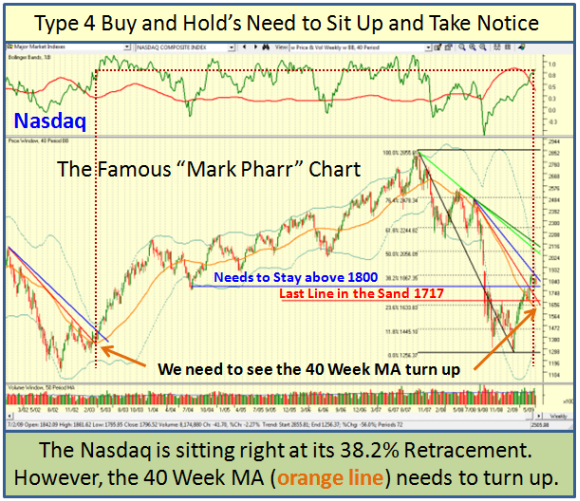 I hope it was worth waiting for.  Newsletter, Guests visiting, rotten cold, getting better.
Best Regards, Ian.