It is VERY RARE when I make an announcement on this Blog regarding HGS Investor matters, but it is important I get this  notice out to our clientele who are attending our next Seminar on October 24 to 26.  It has to do with a venue change and if it doesn't apply to you, please ignore it.  I am sure you will understand:
Fellow HGS Investors and attendees at the October Seminar:
The Library was not able to accommodate us for all three days due to other festivities that clashed with our Seminar, but you will be pleased to learn that we have found a very suitable alternative location just 150 yards down below the Library on the same road that most of you are fully familiar with:
1.  The spacious and delightful meeting room gives us the ability to spread out
2.  It is approximately 1&1/2 times the size of the Library
3.  The seats are arm chair padded for far more comfort than before
4.  The arrangement will be four seats to each 5 foot round table, so that we don't feel cramped
5.  We will essentially have the place all to ourselves at the weekend
6.  There is ample seating outside the meeting room and on the balcony for lunch and relaxation
7.  The audio visual provides for either two large screens or a single wall that is huge
8.  There is ample parking just above the meeting room and about 150 yards lower down the hill from the usual parking area you are so familiar with at the Library.
9.  We already have 60 total people including the HGSI Team and with another three weeks to go we can easily accommodate any late comers.  Please hurry and sign up if you intend to come.
10.  We will have all the usual amenities including wireless Internet, light dimming, heating/cooling system, sockets for all the laptops, beautiful kitchen, rest rooms, etc.
11.  It will be equally convenient to attend the dinner at Georgio's restaurant on Saturday since we are a stone's throw away as before.
I show directions below from the Courtyard Marriott, where most of you are staying.  One of the maps shows the relationship of this new venue with that of the Library.  The usual Landmarks of Silver Spur Road, Deep Valley Drive and Drybank Dr. are on the Map.  The location is at the RHCC Community Center, 735 Silver Spur Road.  Entrance to the Parking Lot is either on Roxco Dr. or Deep Valley Drive.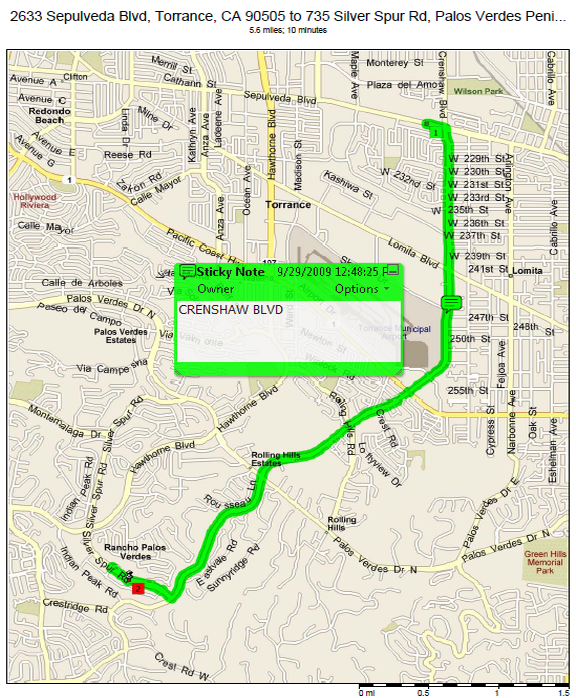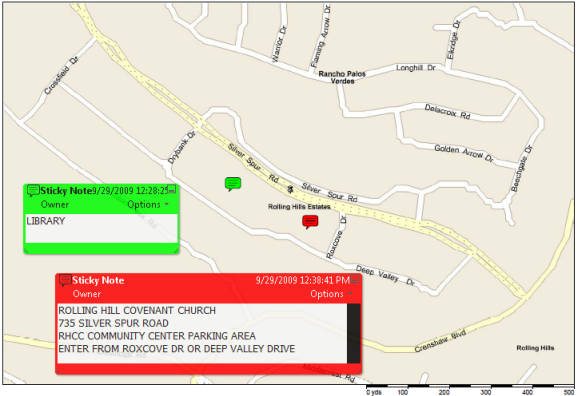 Best Regards, Ian.