I gave you a Game Plan for Type 3 Swing Traders in my last blog, and that seems to have shown you the correct Playing Field as we ying-yanged back and forth between the upper boundaries I showed.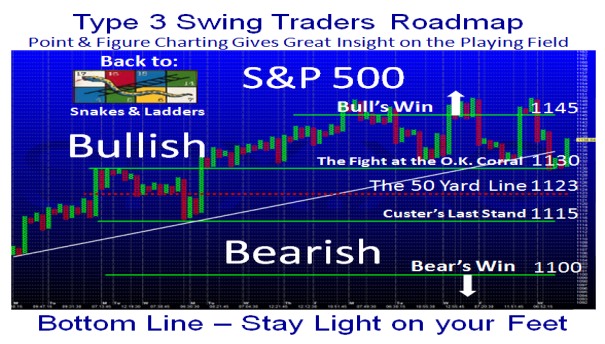 Sad to say that as I write this we are now down to Custer's last Stand, so the Swing Traders know exactly what to do.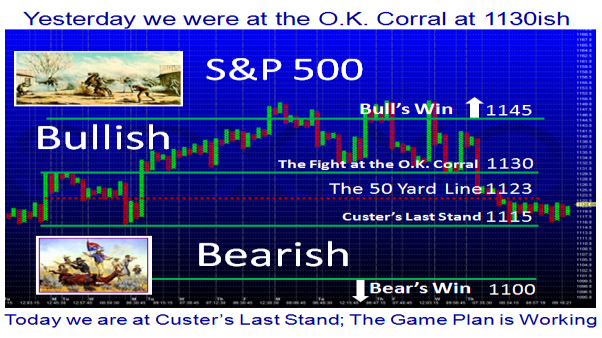 The Optimistic View:  Now we come to the Type 4 Buy and Hold Types who want to stay a while longer if only this market doesn't run out of steam.  Having reached 1150ish on the S&P 500 and 2326 for the Nasdaq, the upper boundary next targets are 1200 and 2400, respectively: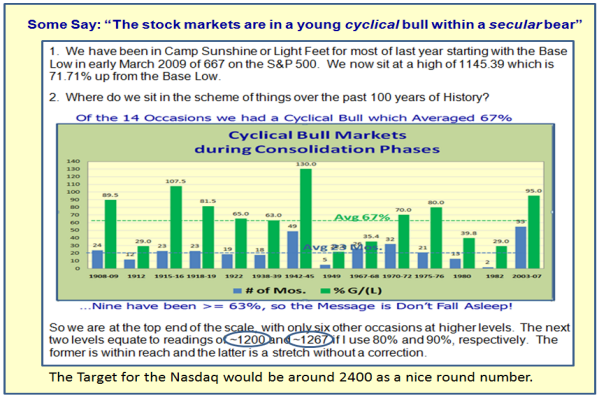 We come now to the present and here is the Chart that alll Type 4's are following: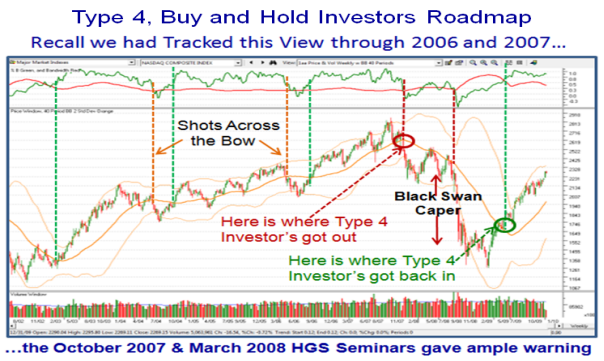 Since the 2009 rally has had an uncanny similarity to that of 2003, we can emulate a possible correction where I have "stuck" the next six months on the Right Hand Side to emulate 2004 in 2010 as one possible scenario: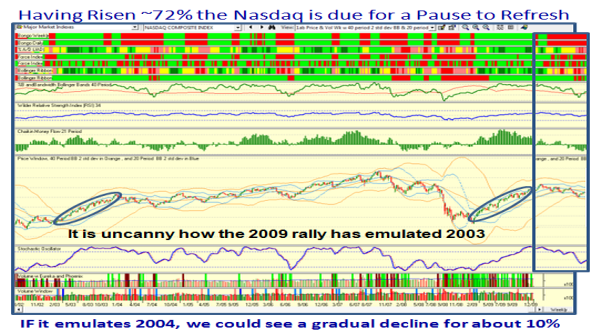 Now we come to the Game Plan for all who value what they have in their 401-K: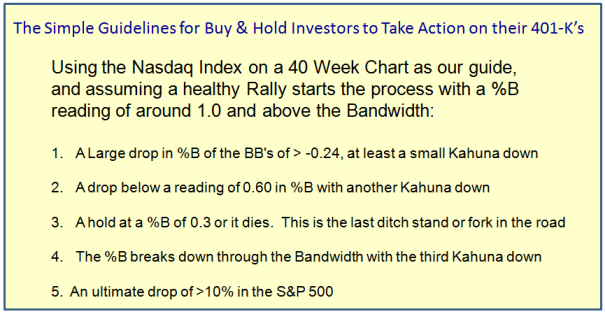 …And here is the current status, with three legs done and two to go.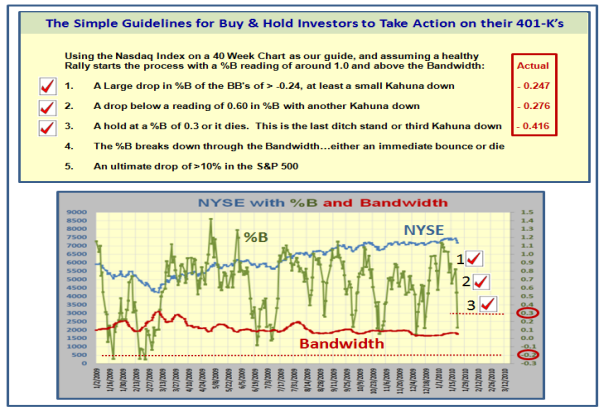 I'll give you one last winky-winky…If %B comes down to -0.20 or greater, run for the hills!
Best Regards, Ian.