The Stock Market is gradually coming to a Tipping Point, either up or down.  Like Old Soldiers that never die but gently fade away, it is taking its own sweet time to cave in, and the count is Strike 2 and Ball 3!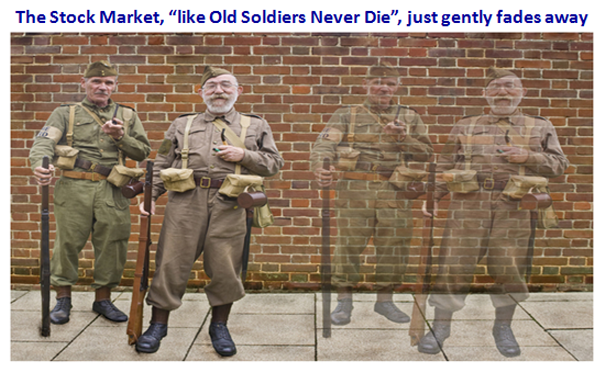 We will surely know which way this Market will go before the week is out, but I said that last week.  We can point to Head and Shoulders in the making, but then again, it only needs another couple of days push to the upside like today and we we would be pushing through a double top, so it's all a Hair Raising Experience: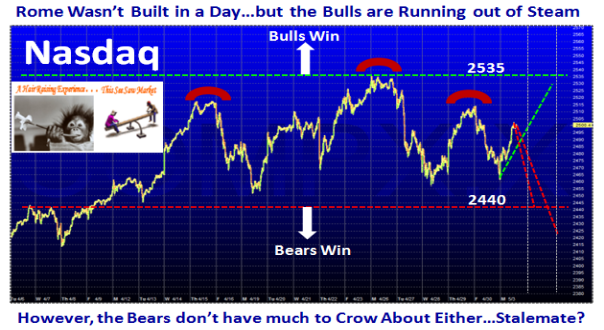 1184 is once again intact on the S&P 500, and there is breathing room for the Bulls to hold the line: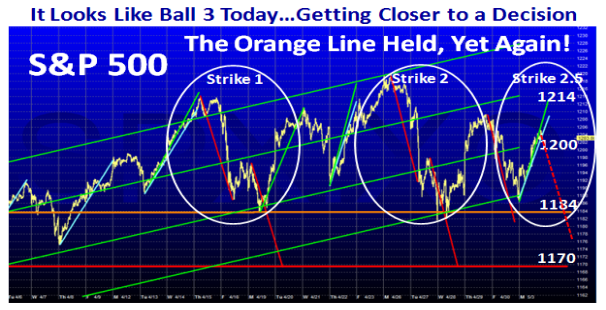 The VIX swung into high gear last Tuesday on 4/27/2010 with a >5 point jump in one day, leave alone two which is the normal yardstick one sees when things are beginning to turn, so the Fear Factor cannot be discounted.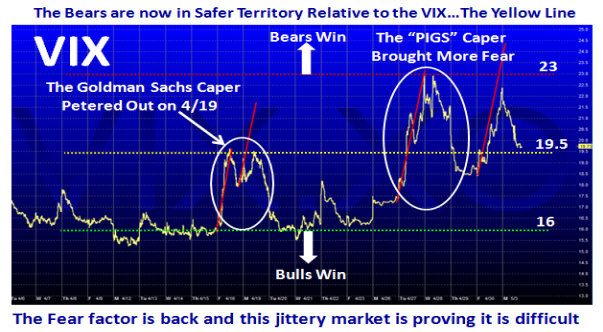 Yet, some Leaders are still showing resilience as exemplified by AAPL, which has regained the higher ground.  It now needs to breakout to be convincing in its Leadership to propel the rest of the JIRM leaders to New Highs: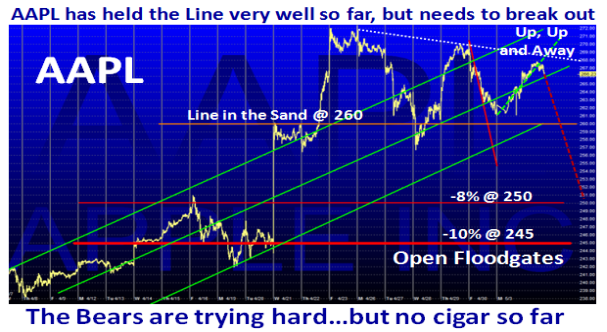 Keep your Powder Dry.
Ian.