The sale of existing U.S. homes sank 27.2% in July which was the biggest one-month drop ever…largely because of the phase-out of a federal tax credit, and the market went down again true to form: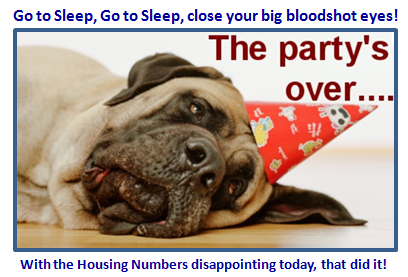 The S&P 1500 stocks have dropped again on Monday and today, and we now sit with 91% of the stocks below the Middle Bollinger Band of 0.5 and only 9% above it…oversold.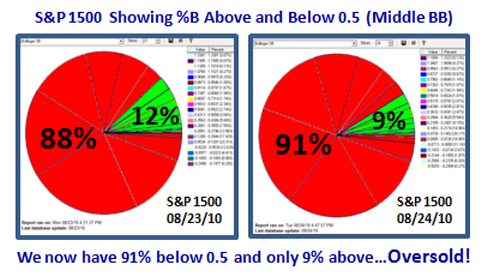 We are barely 6 points higher than the low set on 7/2/2010, so it is a no brainer that we will test that tomorrow or if not, soon.  That would give us a double bottom where one might expect a bounce play from an oversold position.  Can we go lower?…Sure we have been as low as 97% of the S&P 1500 stocks below 0.5 as recently as 5/20/2010!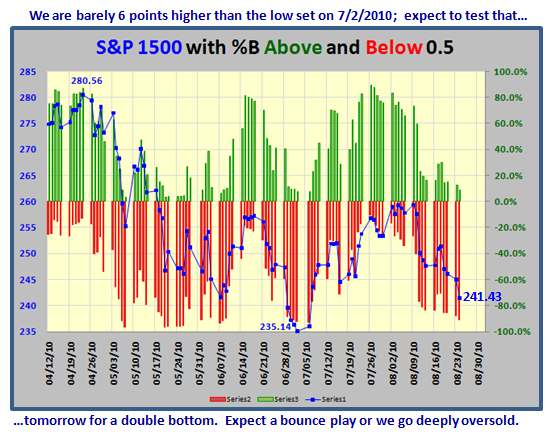 You have seen the spreadsheet below, before, so it is self-explanatory.  Since the Market broke down with a Phoenix Signal on 8/11/2010, we have two more to prove that the Bears are now in complete control, with the most recent one today!   Of course, we should look for a bounce play, but unless there is some startling positive news, the overall direction is overwhelmingly down for now.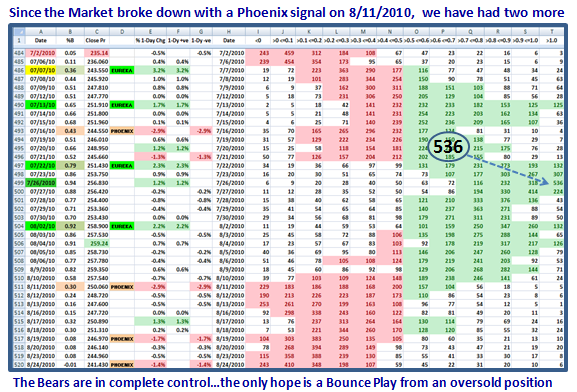 To add to the Bulls' problem, the overall emotion of the Market has turned very negative with all the discussion of Hindenburg Omen's firing last week.  It is unlikely we will see another one soon unless the Market happens to turn up sharply, as the one item now which is a challenge is that the 10 Week Moving Average of the NYSE has recently turned down. 
Type 1 and 2 Intra-day and Inter-day Traders are enjoying this market…provided they are sharp and turn on a dime.  The rest should be sitting on the fence until there is more than hope to drive this market up. 
Best Regards, Ian.