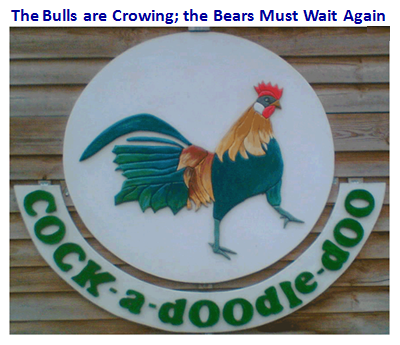 Question from Hsin who was concerned about the weakness in the NDX these past few days as shown by the %B being down at 0.58:  Does it mean the larger the drop in the NDX, the higher it bounces?
Hi Hsin:
By all means watch the %B, but ALWAYS Understand "From Whence the Market Index Came".  To illustrate what I mean you must look at the most recent Base Low (The Stake in the Ground) and the extent of the move to get perspective on whether the NDX remains the Leader, pauses to refresh, or dies and drags everything else with it: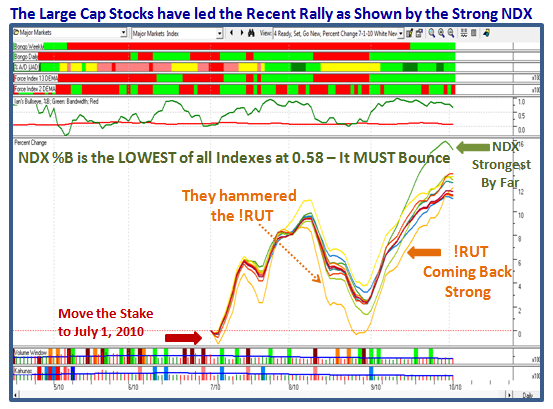 1.  The NDX has been the leader over all the other Indexes…hence we have seen the Large Caps the dominant leaders the past month.
2.  Notice it has been hit the hardest the last three days…and so the %B is the weakest of the bunch.
3.  Therefore, it is natural that it should be the worst based on very short term measurements with %B at only 0.58.
4.  However, it is therefore at the crossroads…another bad day can throw it into the dumpster and the rot sets in.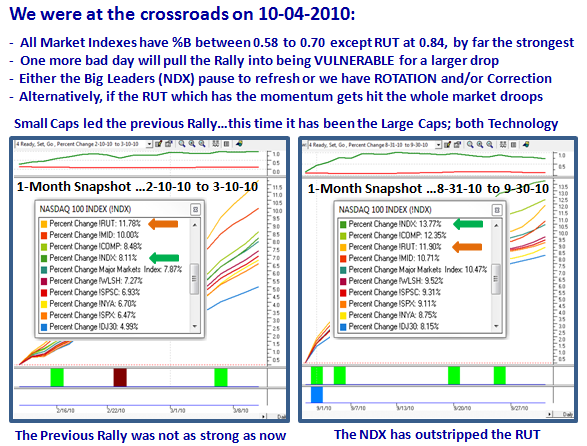 5.  That leads to one of three scenarios:
    a.  It bounces back and gets back above 0.70 in a hurry, in which case the Rally continues
    b.  Because it was so strong it pauses to refresh further but not into the dirt (i.e, stays above 0.4ish)…the RUT picks up the leadership
    c.  It dies and the Rally is over and all markets head down…Leadership is lost
    d.  The measuring rod will be the number of Buckets the Indexes Skip from here…since most dropped at least one today.
The bottom line is watch the NDX and the RUT…If both die, this market is dead.  If the RUT stays strong there's hope.
What a Difference a Day Makes…24 little hours! 
The following Charts say it all…you have seen them before and the recovery today leaves us in a strong rally: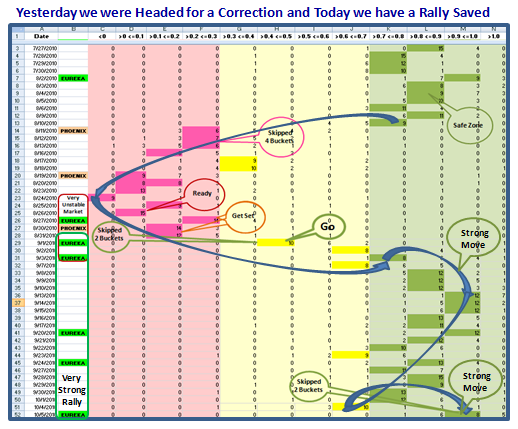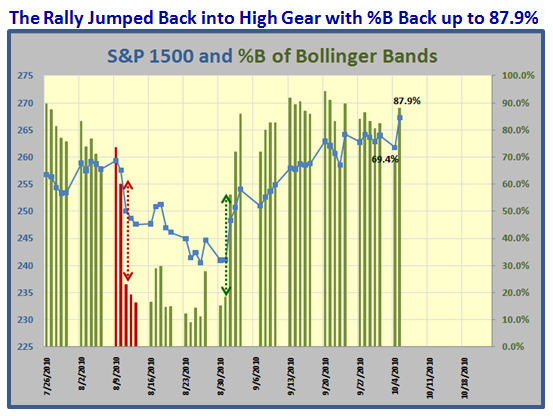 Best Regards, Ian.