Now that the Mid-Term Election and FOMC report are behind us, Bulls have breathing room to move this Rally higher.  We are now in the 10th. week, and although it is a long way from the gloom and doom days when the bruhaha on the Hindenburg Omen burst on the scenes on August 12th and 20th., we are now practically into the Santa Claus Rally period!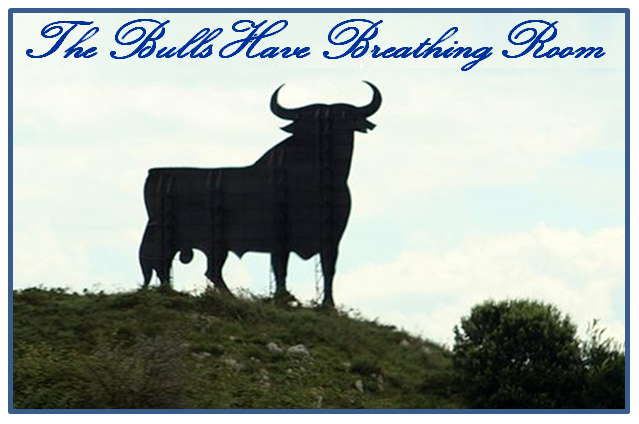 We had a wild and wooly ride today and the High Frequency Traders (HFTs) had a field day when the Fed report on QE2 or POMO came out.  They shot the market down, took out all the stops and shot it back up again to finish up eking out a few points on the upside.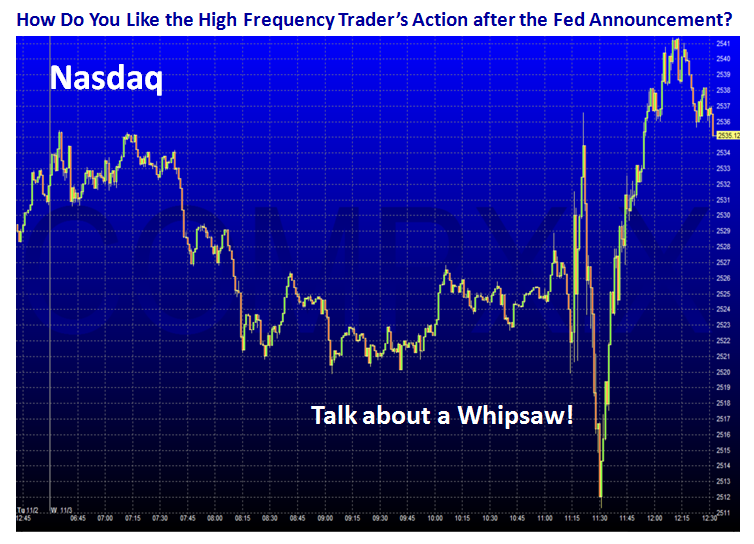 …And look what happened to the VIX at the same time.  It finished at below 20: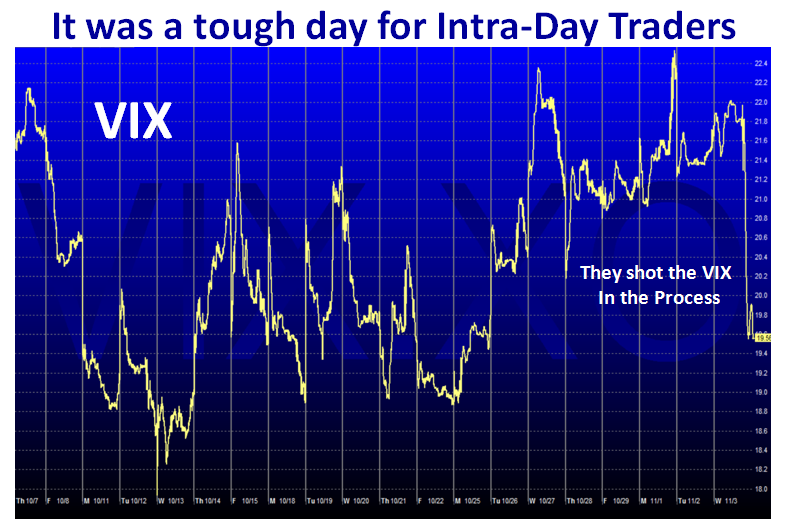 The Quantifiable Edges Fed Day Guide suggests that the next ten days are in the Bull's favor with a minimum of a 63% chance of a winning trade over the first four days and as high as 89% chance for a 6 to 8 day trade.
This market was stuck in the mud two days ago and now it is showing signs of life again.  The underying internals of the S&P 1500 has risen from the teetering stage to at least having some breathing room again, and Grandma's Pies are a lot tastier and sweeter today, with the Inverse ETFs driven back into their cubby holes: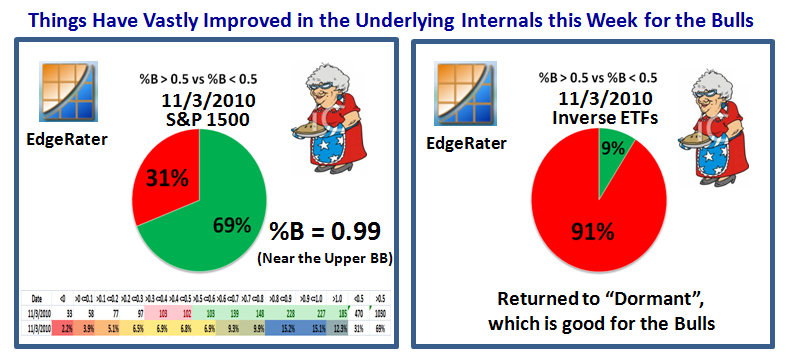 If we look at the %B for the Nasdaq and S&P 1500, we see they are well into the safe zone having jumped up from around 0.70 to the 0.90 – 1.00 area, which implies the Bulls now have a decent cushion should there be a strong shot across the bow: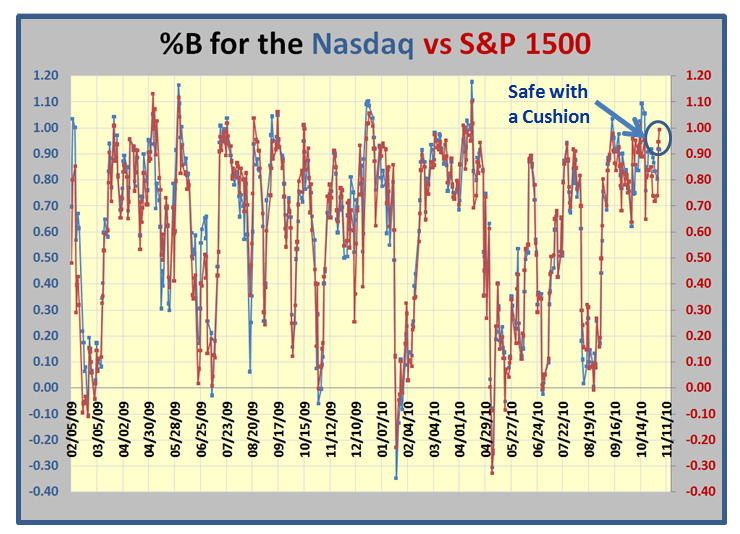 You are all familiar with this next Chart as we have faithfully followed its progress for the last ten weeks and we are now coming to the end of High Road Scenario.  As you can see we were on the hairy edge of heading down, and although we are not out of the woods, at least the major divergence I showed in my last note has improved.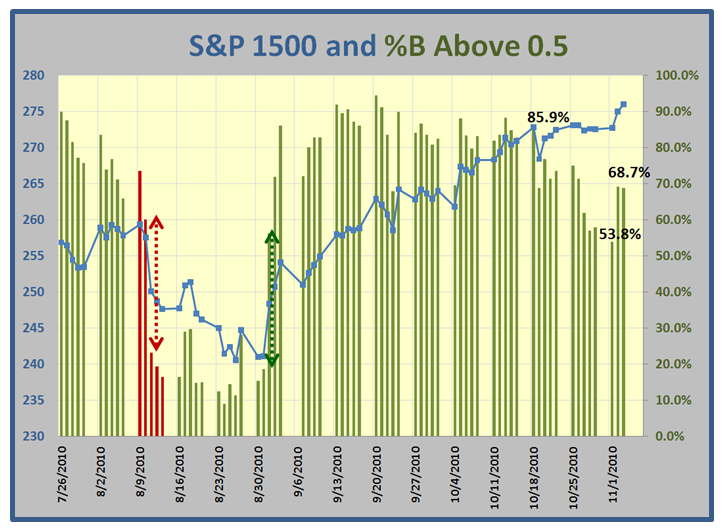 …And the last one which we have featured for the same time.  As you can see we are knocking on the door of a double top, which is where this Rally seems to be headed: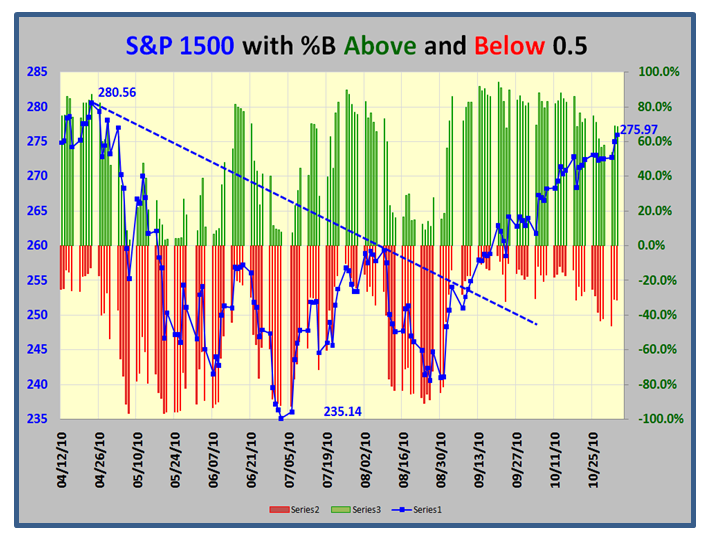 So, there you have it…as they said in days past "May the Force be with You!"
Best Regards, Ian.