Well, I warned you that we might have a turn up for the books with a Highland Fling, but that was only to make sure we don't count our chickens before they hatched with all the negative signs I addressed in my last Blog note.  It looks as if the Annual January Effect is on so we should at least see several days of driving the small cap stocks, though today the big push was in the beaten down NDX.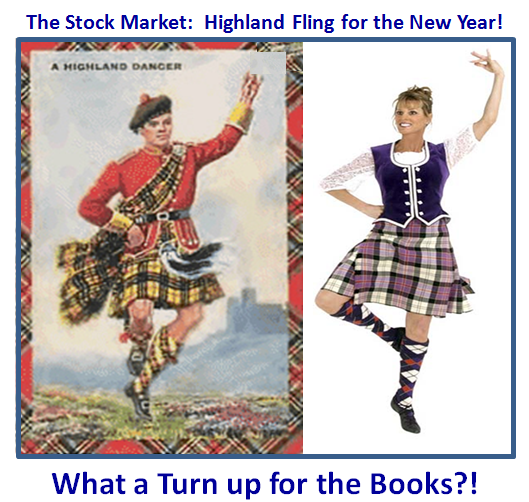 The Grinch has departed for now and the Bounce is big as we see from the Chart below: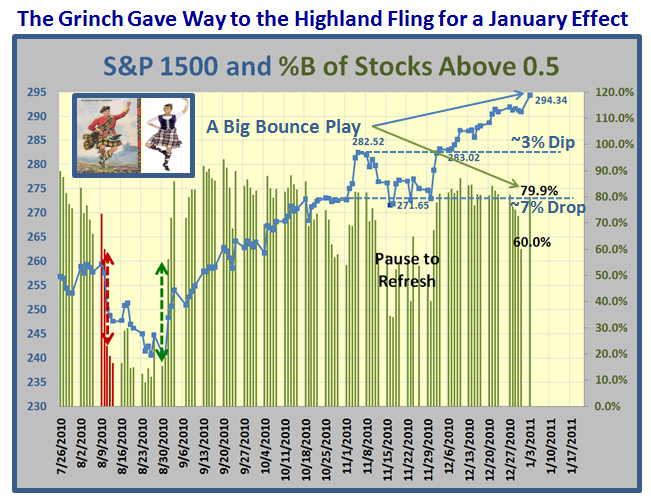 So, with the experience of the last couple of days, we learn that the Bucket >0.6 <= 0.7 is indeed the "Swing Bucket"…the market either drops big time or it rebounds to regain the rally status.  One day does not a rally make, but at least it is a promising start: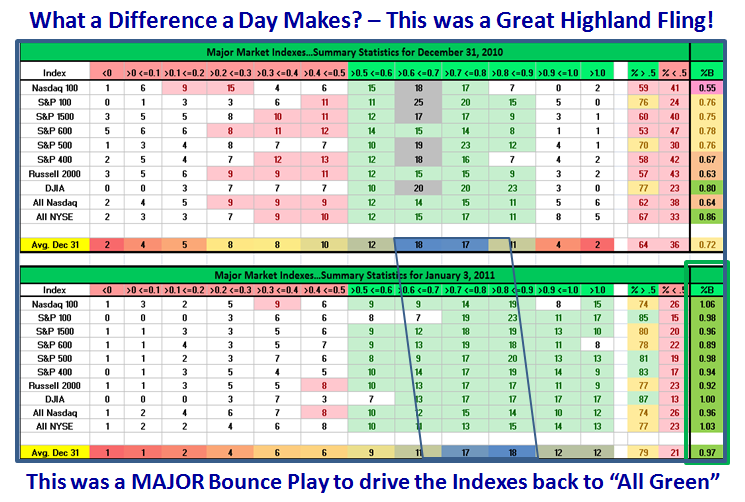 …And here is the chart that shows the major shift in one day demonstrating there is a good degree of momentum.  Although there was no Eureka today, we had plenty of Kahunas in the Market Indexes and that always suggests strong momentum: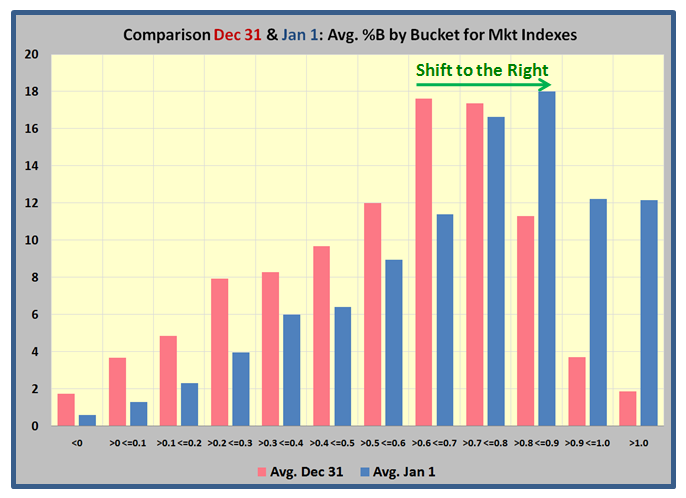 Finally, you can see the major bounce back in the Market Indexes showing their one day change on the left and the %B for each on the right.  Note that the numbers are again all green on the bottom line and that spells "Good"!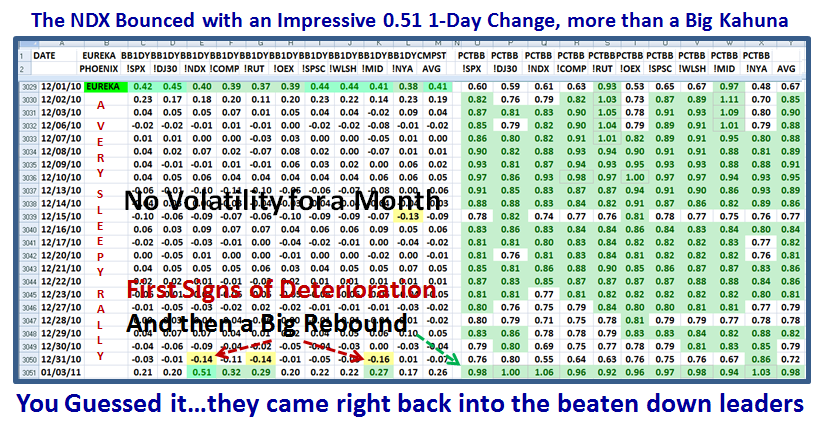 If you want to see the numbers more clearly, click on the chart and you will see a bigger picture.
Best Regards, Ian.