At long last the Bears are licking their chops and wondering if it is their turn  after 26 weeks of patience.  The Bull and Bear action of the next few days and the outcome in Libya will tell the story: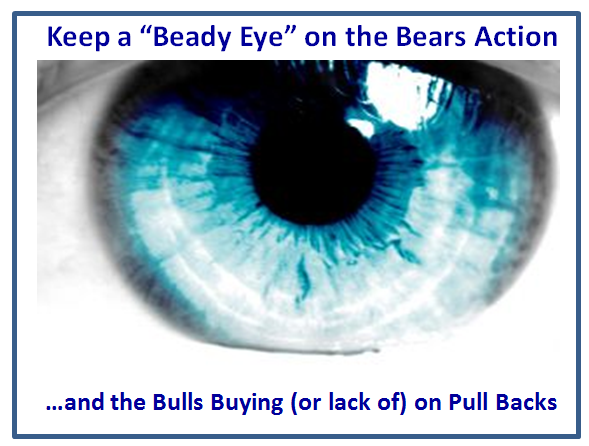 It goes without saying we had a Major Shot across the Bow today, with nearly a 4 bucket drop: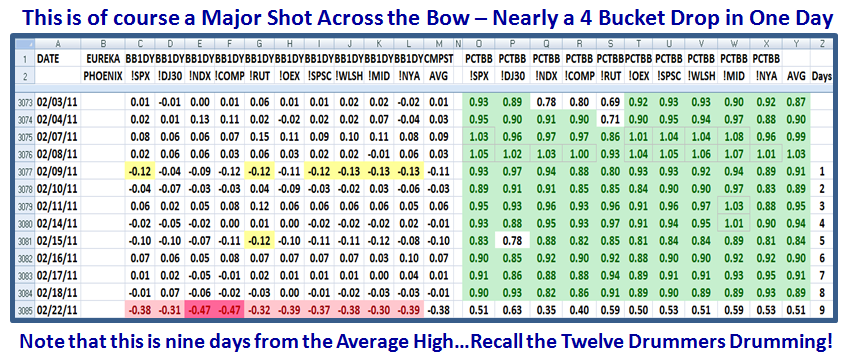 The drop is severe enough that there may be a reaction bounce, and it is the extent of that bounce together with whether the Bulls can hold the line which will determine if this was again a one day wonder or at long last the time to pause to refresh if not have a decent correction.  The oil spike needs to be watched tomorrow, though the Futures Market shows a small positive bounce as I write for the DJIA, the Nasdaq and S&P 500.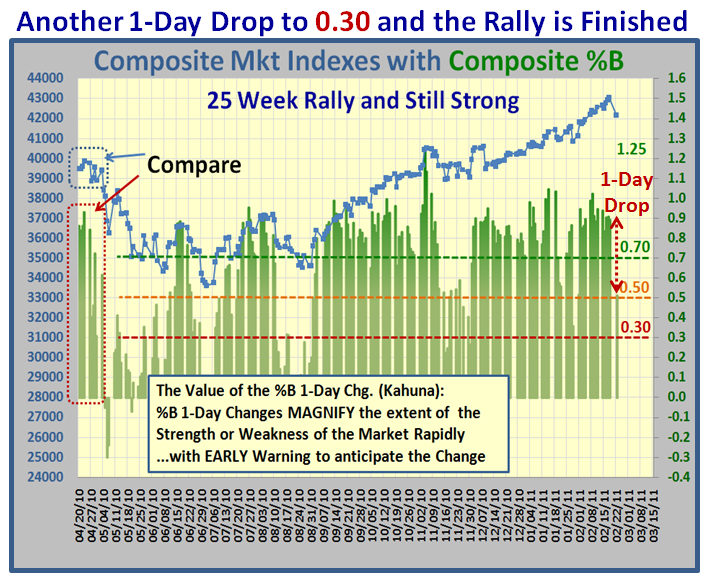 On Friday we were back up in the "Safe Zone" with %B above 0.5 for the S&P 1500 up at 0.80, a very healthy reading.   Today it is sitting at 51.8 which implies that we are at the "Caution" Flag.  If it drops to 30, the Party is over for now as shown by the following chart which you have enjoyed from the past: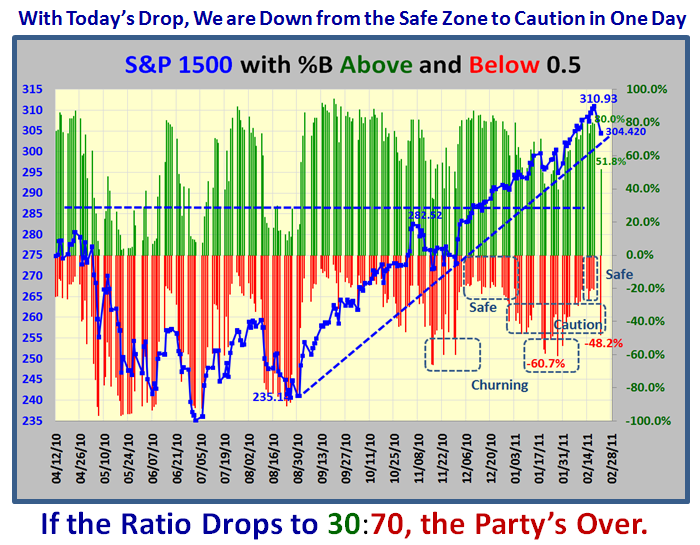 I hope to see many of you at the Webinar that Ron and I are doing on the third session on Impulse Indicators on Thursday.
Best Regards, Ian.