I don't have to remind you that the Party is Over for now as many Market Indexes are already into Bear Market Territory of over 20% down from their highs, and most others are knocking at the door sitting at around -18% down.  My faith in the Sloshing Buckets or Bucketology as I call it continues to grow , if for no other reason than we are constantly understanding the volatility it presents to us and coupled with other indicators we use we get a feel for which way the wind is blowing.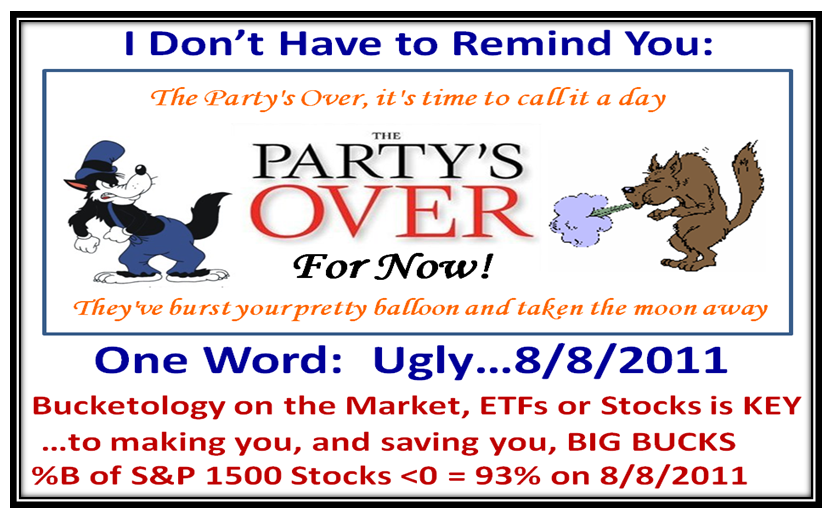 …And here in one snapshot is the proof that the Market Indexes are all laboring: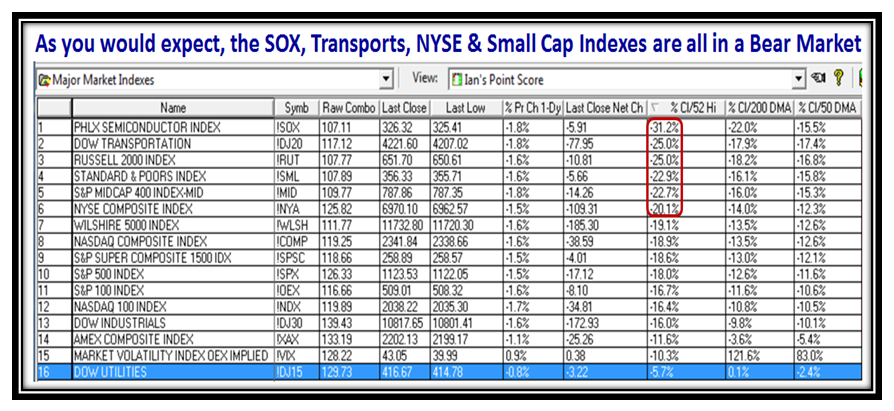 The Perfect Symmetry Plan I showed you three weeks ago is now complete, and we are faced with this Market going down even further.  It will take a while to work the VIX down once again from these highs above 40, so don't expect a true Rally any time soon.  1025 on the S&P 500 is certainly on the cards: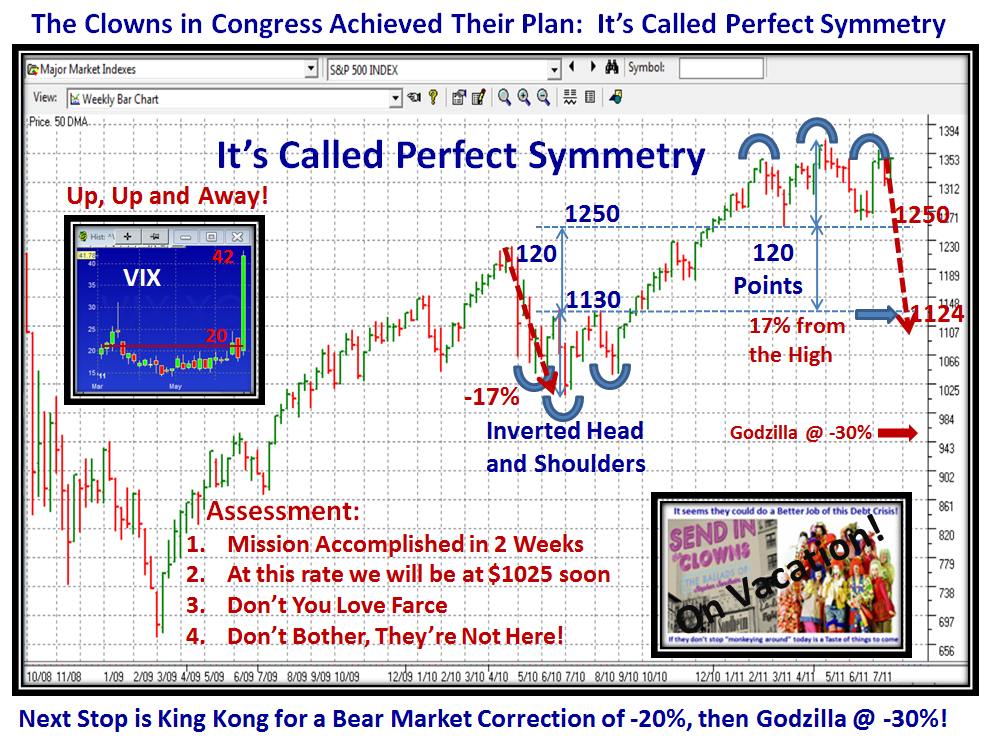 …And here is the picture for Big Foot, King Kong, and Godzilla, the HGSI Barometer I showed you a few notes ago: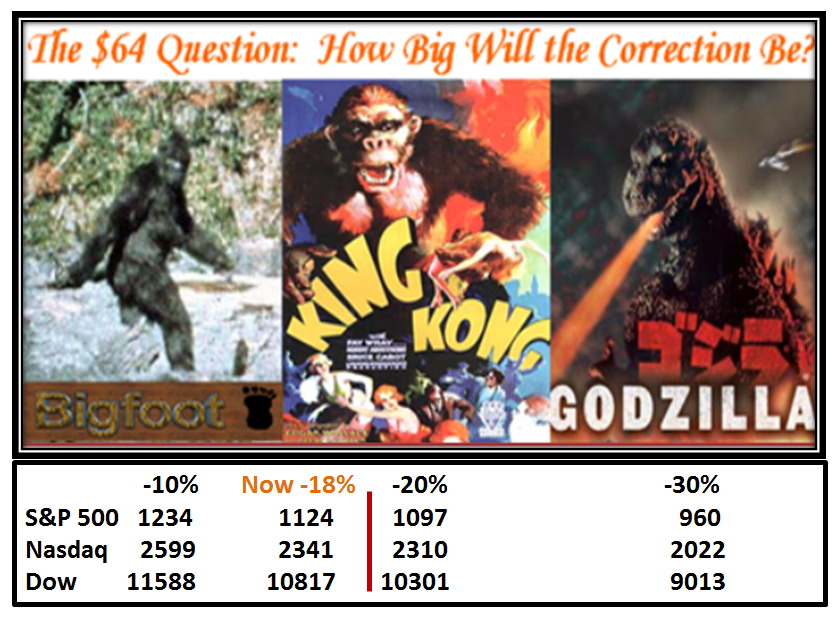 It's important that I repeat these next two slides to maintain continuity with what I show is the precarious situation we are in to drive home our predicament: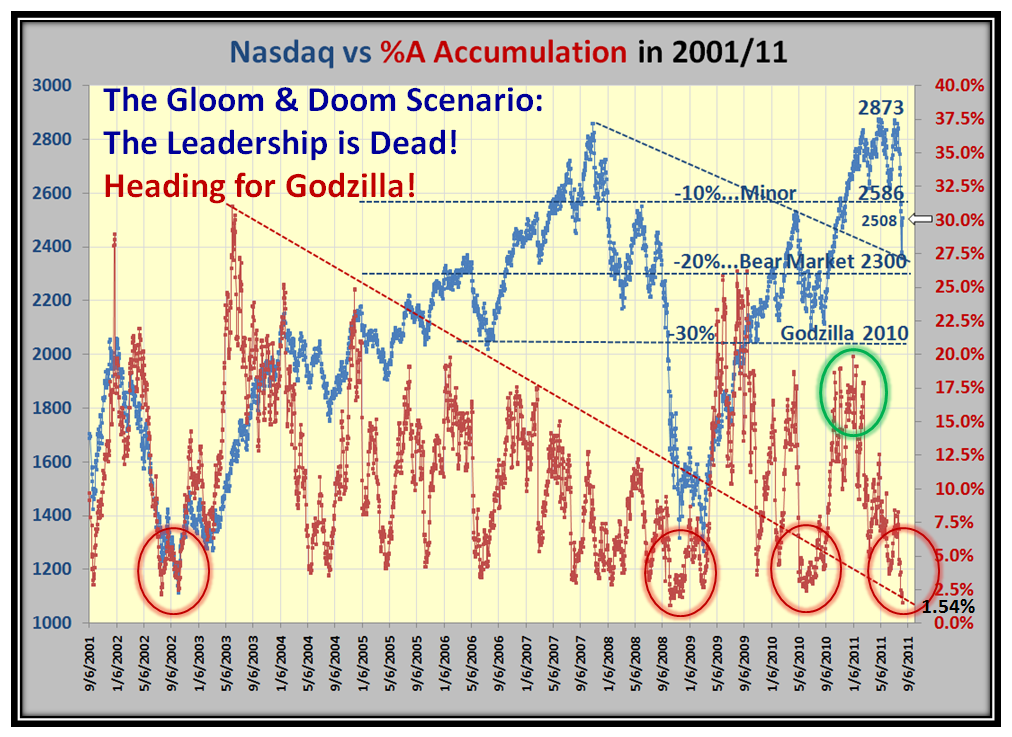 This next chart is the real eye-opener as I challenged you to identify where we stand relative to Black Swan days and as the days go by, it looks like we have a lot more to endure…not only in terms of the US Economy which is confirmed as being stagnant, but also the Worldwide situation which has consumed them: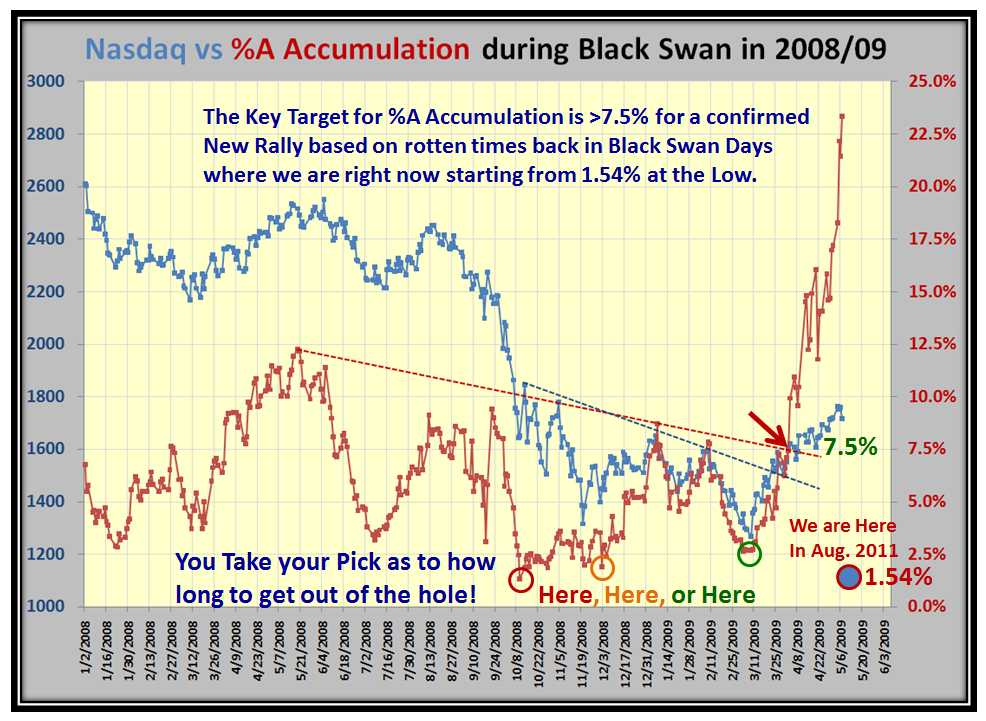 I'm not suggesting we dive a total of 57% as we did in 2008, but we could at least trot down to 30% to 35% which would be a double down from here.  The following chart is an old faithful and I know it keeps you focused on where we stand on the Market Indexes: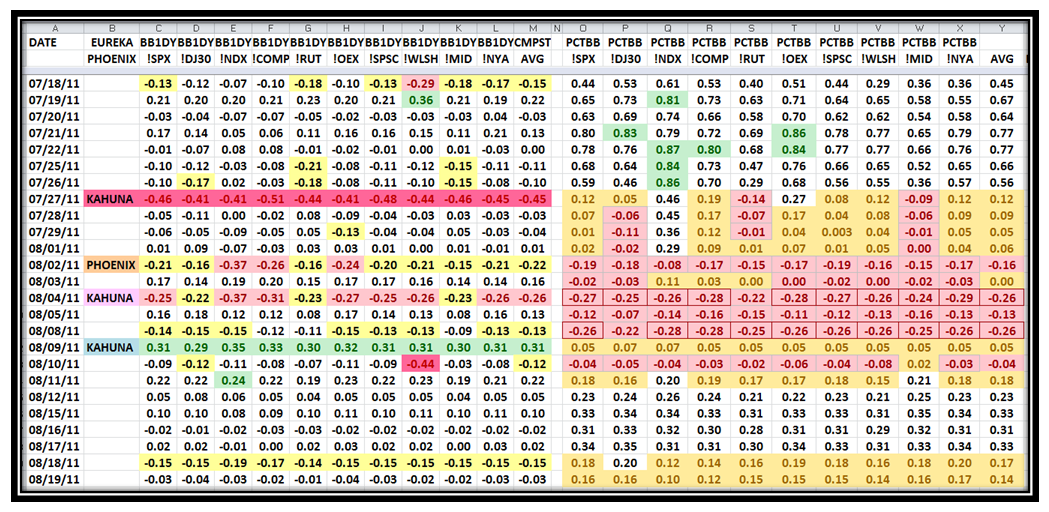 If we are fortunate to have a Relief Bounce Play next week, I show you how it "MIGHT" happen, but the main thing to watch out for is a Trap if and when the S&P 1500 trots back up to the 50:50 red line as I explained in my last blog: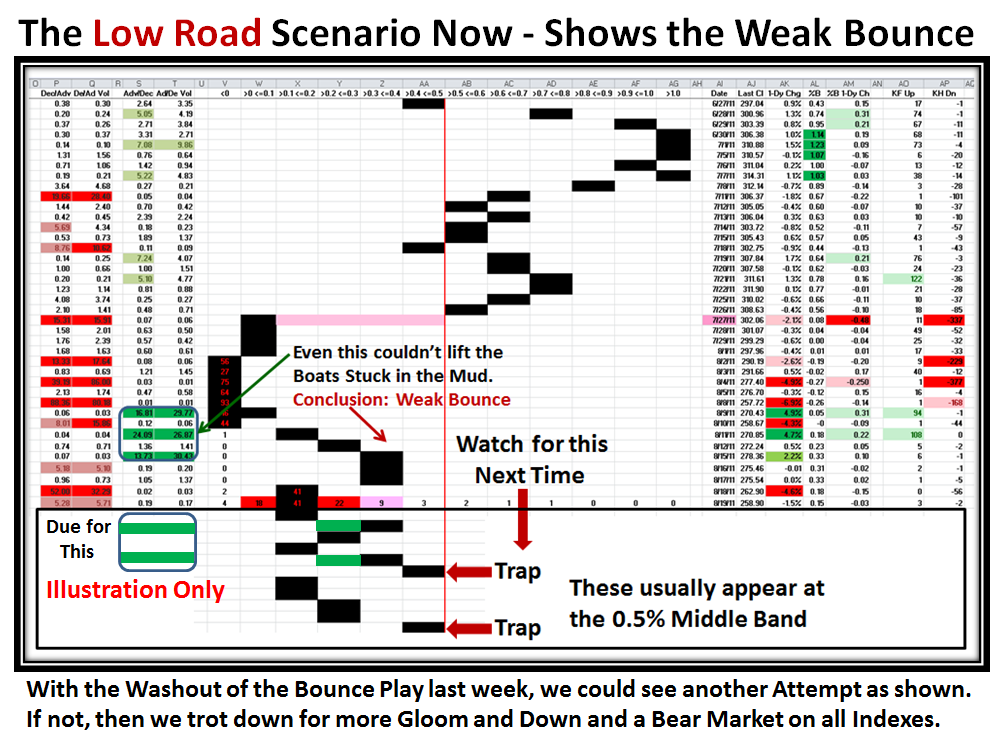 We are just two months away from the October 22 to 24 Seminar and we believe it will be a good time for you to brush up on the New Release for the HGSI software due a month from now; and prepare for the next Market Rally when we should know when to crawl out of our foxholes, and take advantage of the big opportunity for those interested in the Longer term move to the upside.  Meanwhile, there is plenty of opportnuity on playing both sides of the market if you are nimble.   Please drop me a line at Ian@highgrowthstock.com if you intend to come.
Best regards, Ian.