Tonight as I write this note after two big down days in the Market, the Rally is on the hairy edge.  The Diva is Rehearsing, but not Singing yet!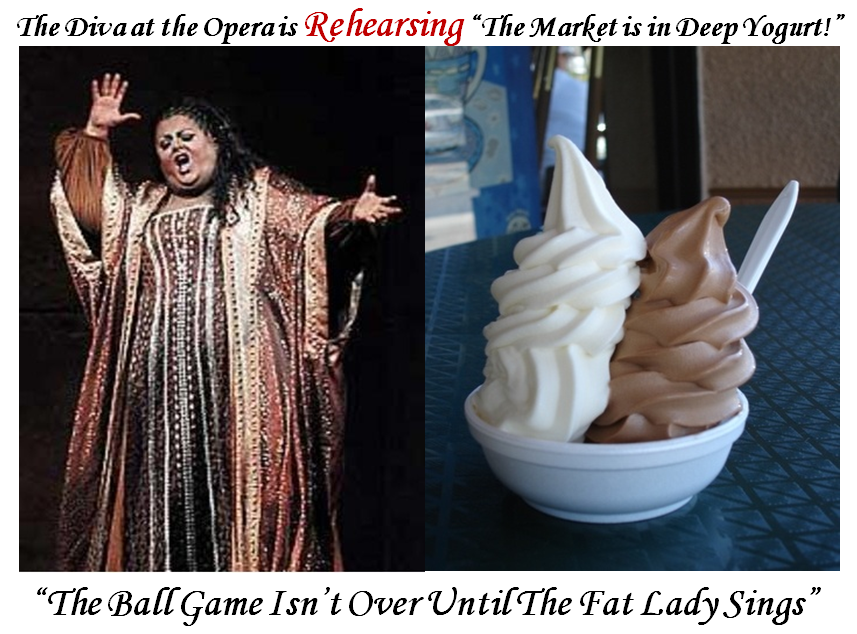 The following three charts are self explanatory to explain why this Market must respond strongly to the upside Tomorrow to keep the spark alive: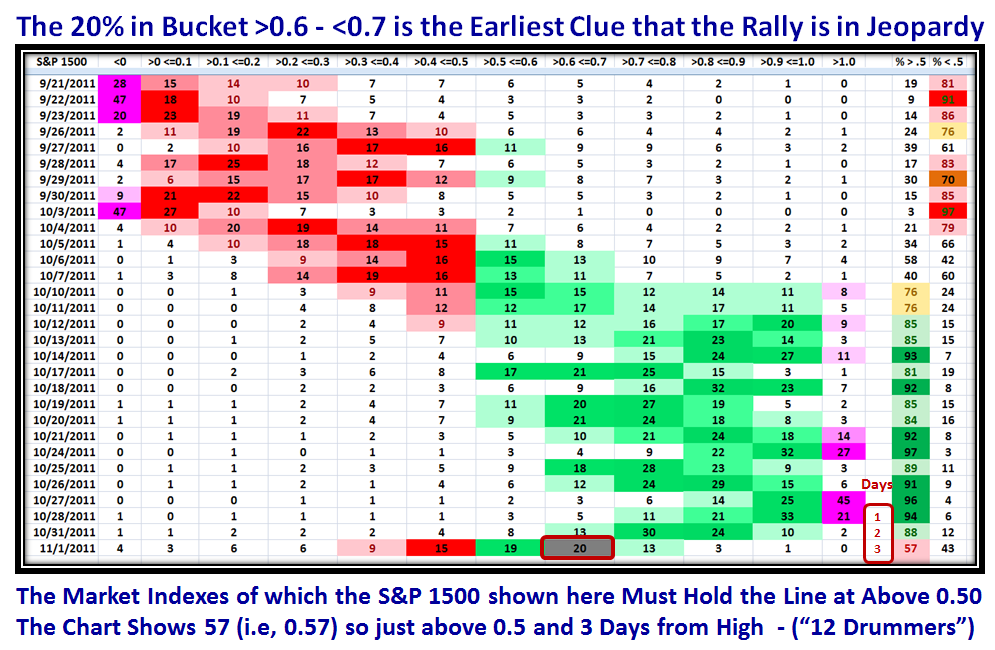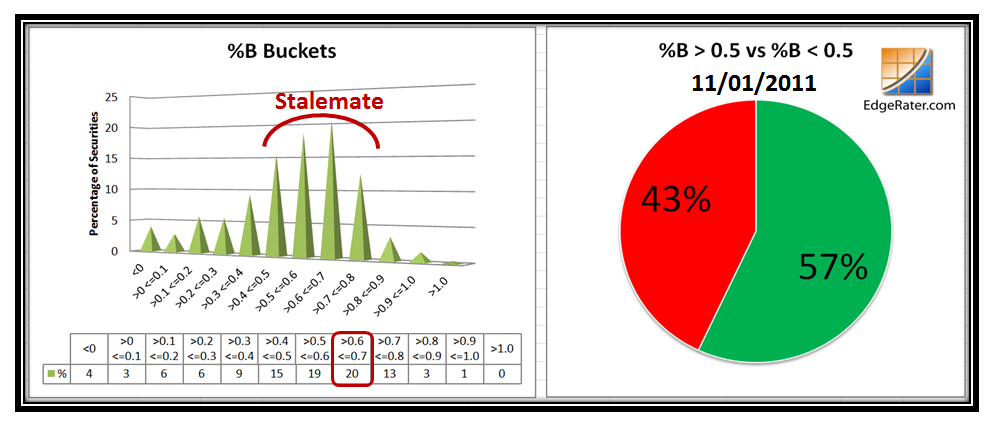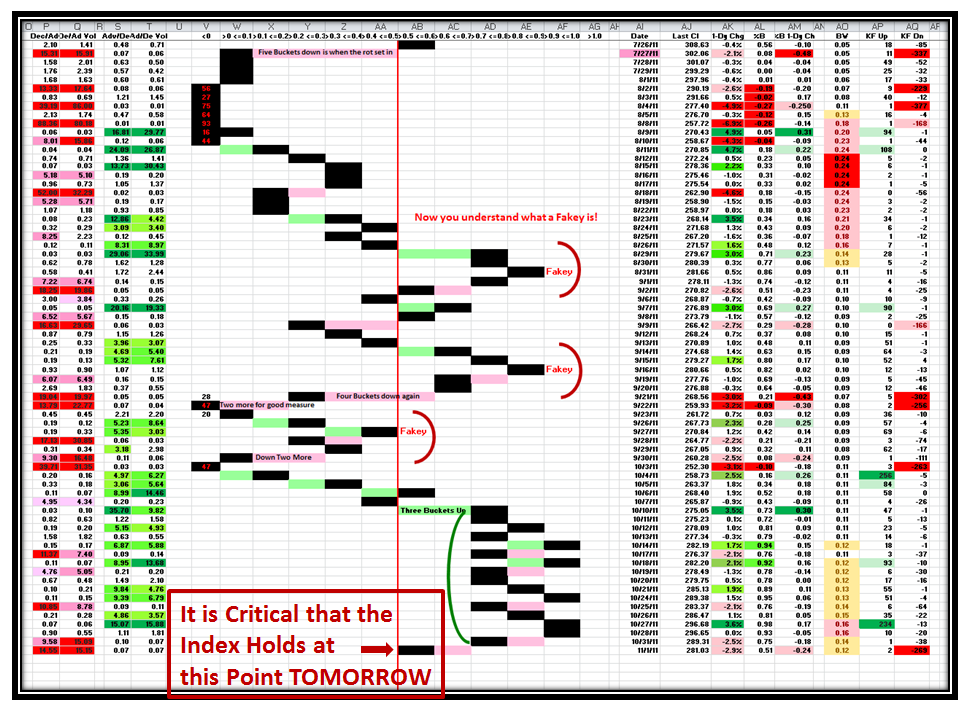 Now let's turn our attention to where the DJIA, S&P 500, Nasdaq and NYSE sit relative to their Critical Support Levels: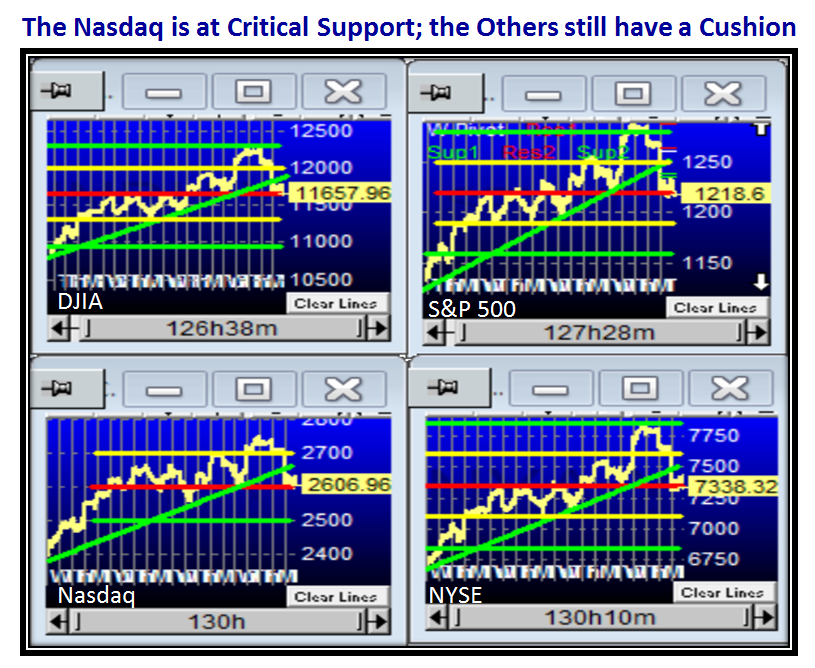 Let's look at them one at a time to understand the degree of "Cushion" each has before the floodgates open to the downside.  Here is the DJIA: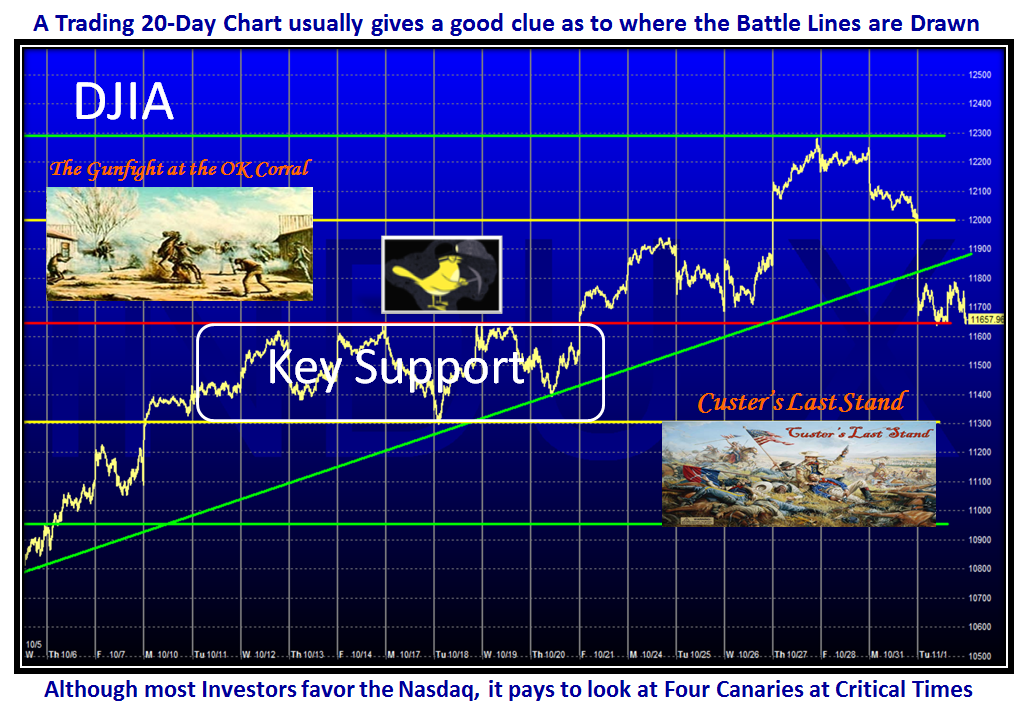 The S&P 500 also has a Cushion, as we watch critical support and the distance from the high of -8% for the point at which the Index must turn up: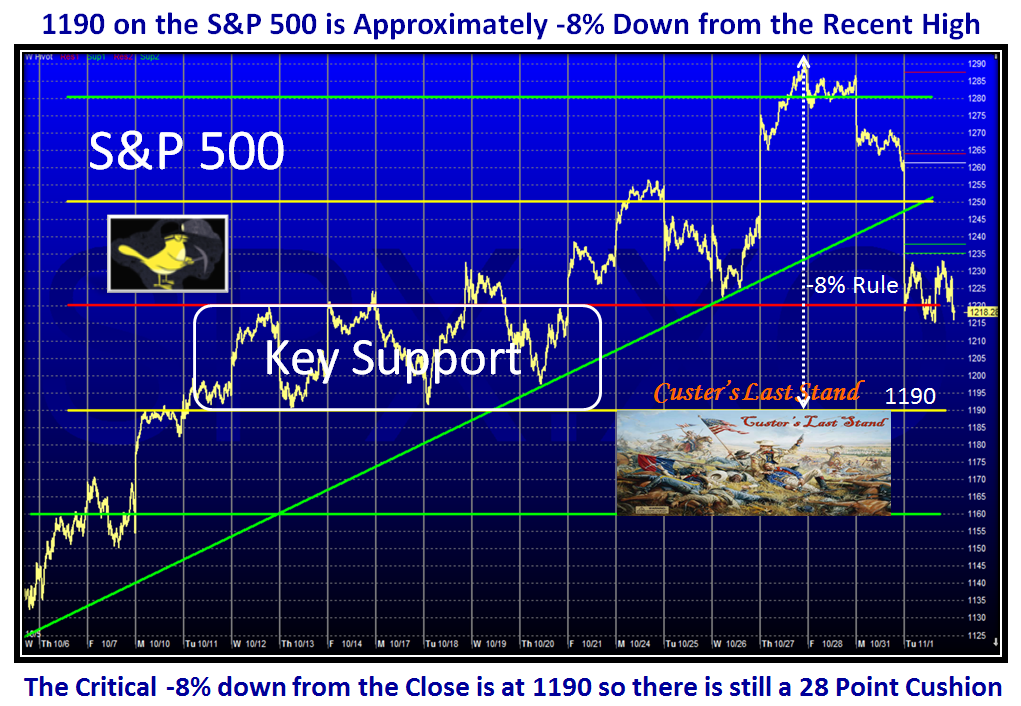 The Nasdaq is at the Critical Level…any lower and it will be the Canary in the Coal Mine that has rolled over first of the four Indexes featured: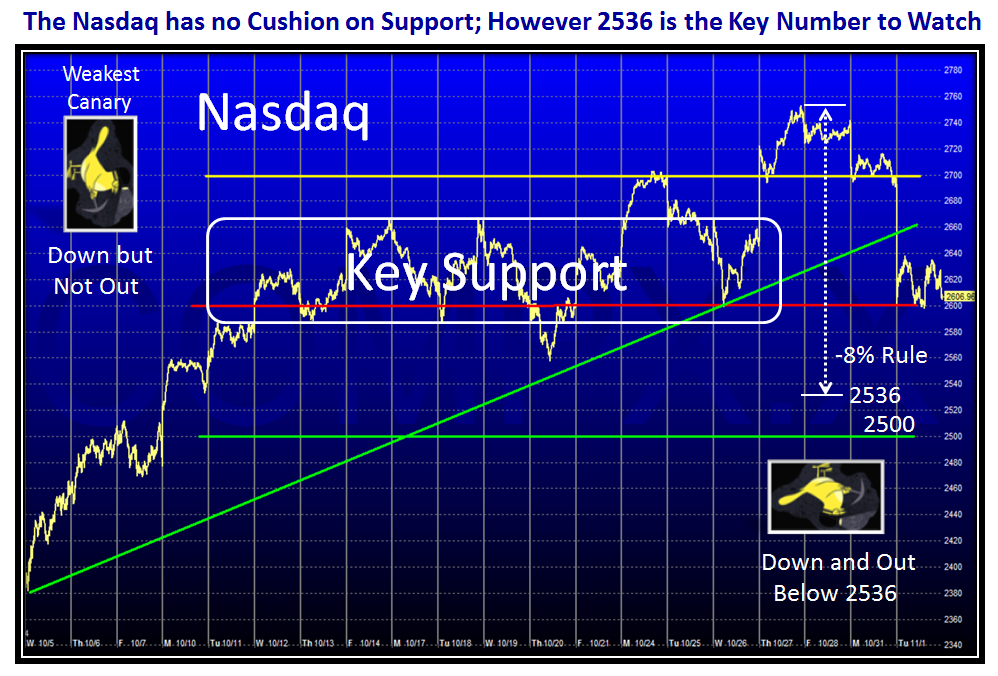 …And lastly we have the NYSE which like the DJIA and S&P 500 have Cushion.  So we have three still safe and one in jeopardy: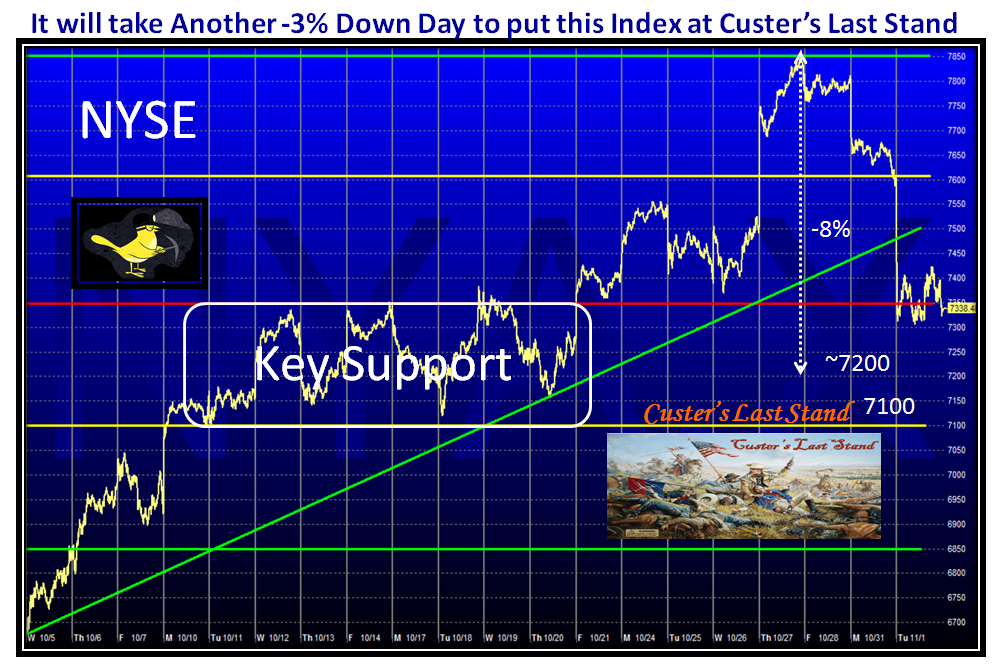 So there you have it, with Canaries in the Coal Mine, %B at a Critical Level, and needing a Strong Bounce starting tomorrow or this Rally is finished for now.
Best Regards, Ian.