It goes without saying that the events of the past week have turned this recent Rally to Anemic: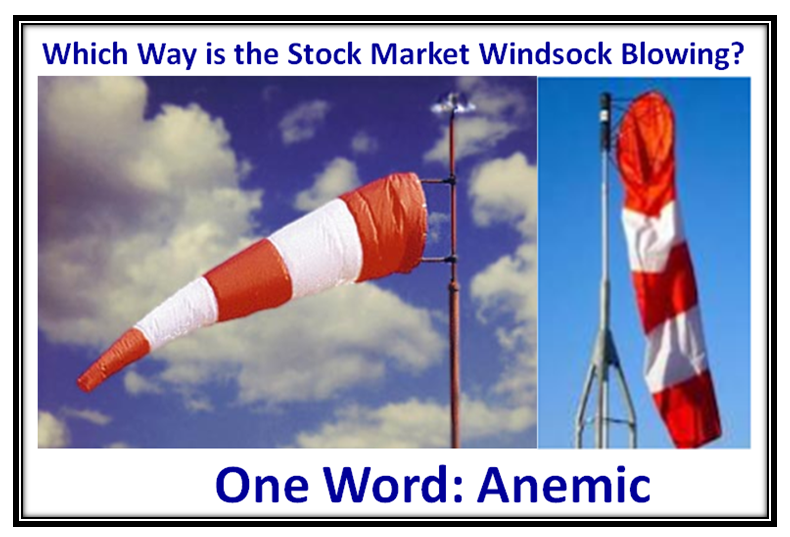 Continuing with the recent theme on the blog of %B x BW, allow me a little sentiment with this picture: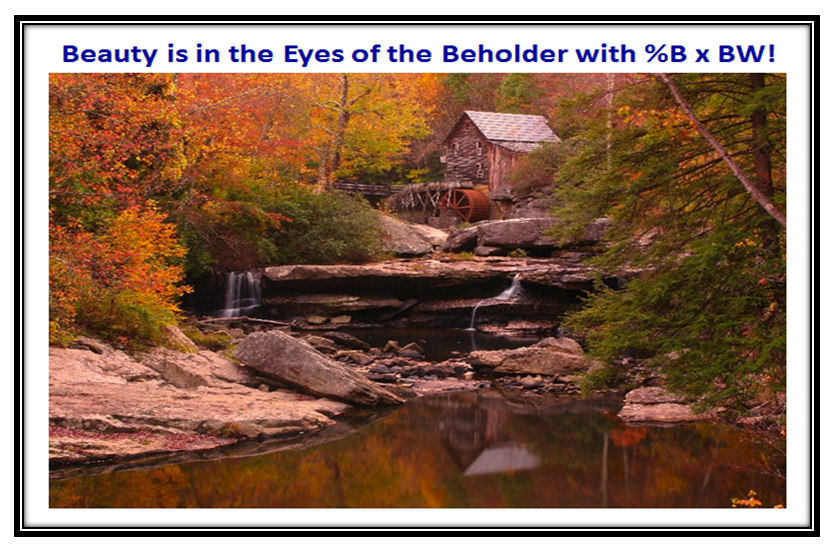 Here are the recent results picking up from the last Blog Note, which shows the Process is working very well: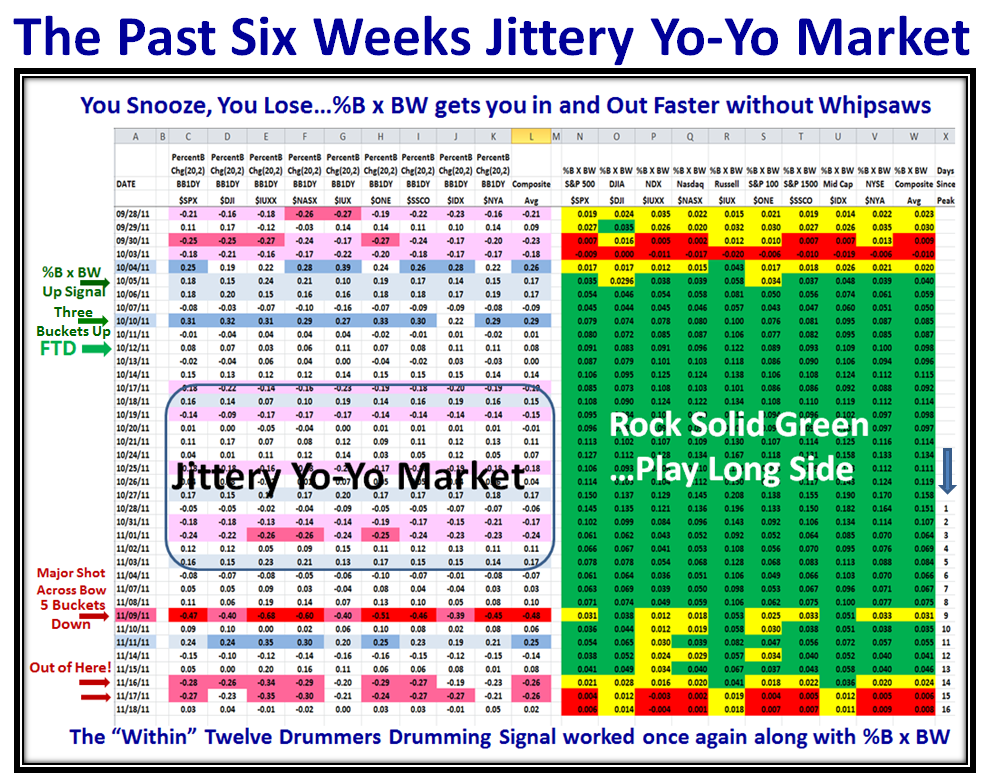 The Five Buckets down on 11/09/2011 turned the %B x BW to mostly yellow, nine days from the Market High, and despite an oversold bounce two days later, it was not enough to stave off the rot that had set in, and 11/16/2011 and 11/17/2011 cooked the rally to "Market in Correction".  The Process got you in 4 to 5 days early and did the same on the way out.  Note the eight days of a Jittery Yo-Yo Market which would drive most to nightmares, but the technique kept you in until the true major warning sign of FIVE Buckets Down.  That Rule is Golden!  Take it to the Bank.  Likewise 3 Buckets up together with Eurekas and Kahunas within a week has proven solid for a Fresh Rally provided %B x BW is also Green as seen above.
Here is the corresponding picture that you are now familiar with, which shows the Market is very weak: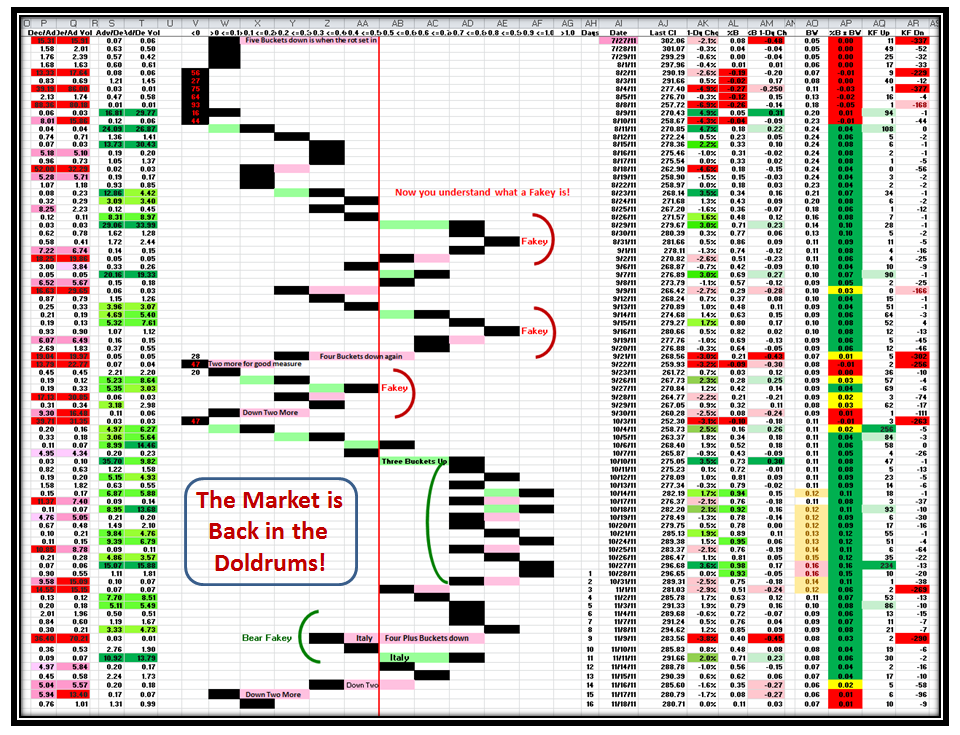 …And here are the %'s in each Bucket for the S&P 1500 with Color Coding to emphasize strength and weakness, which shows the score is -9: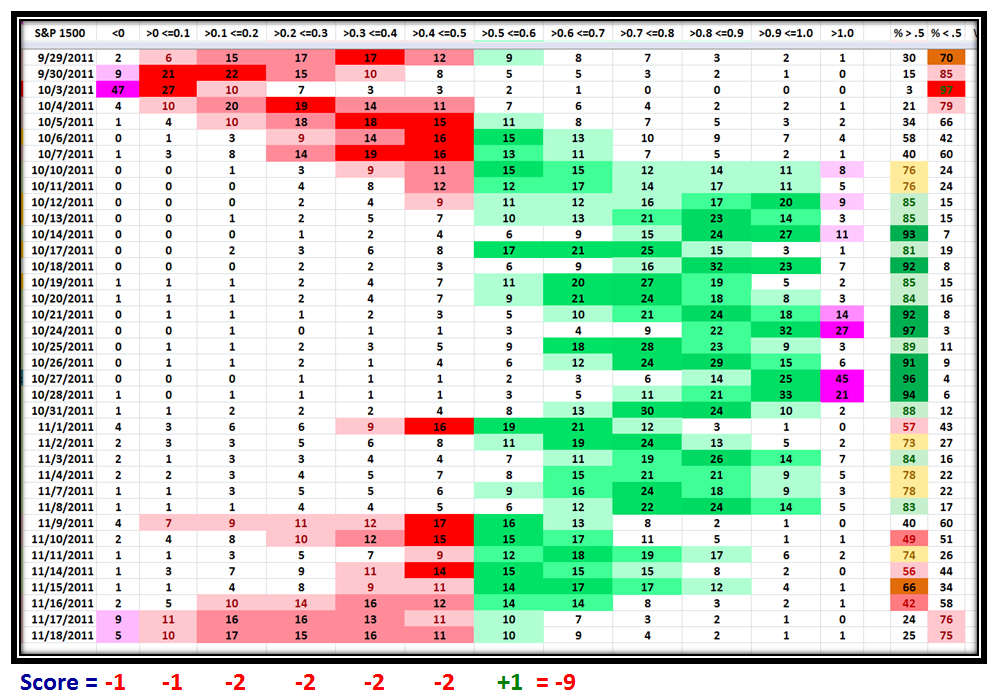 The Score of -9 confirms the Anemic State of the Market, and here is what it means relative to past history.  Note that when the score is this low, it has a struggle to recover any time soon: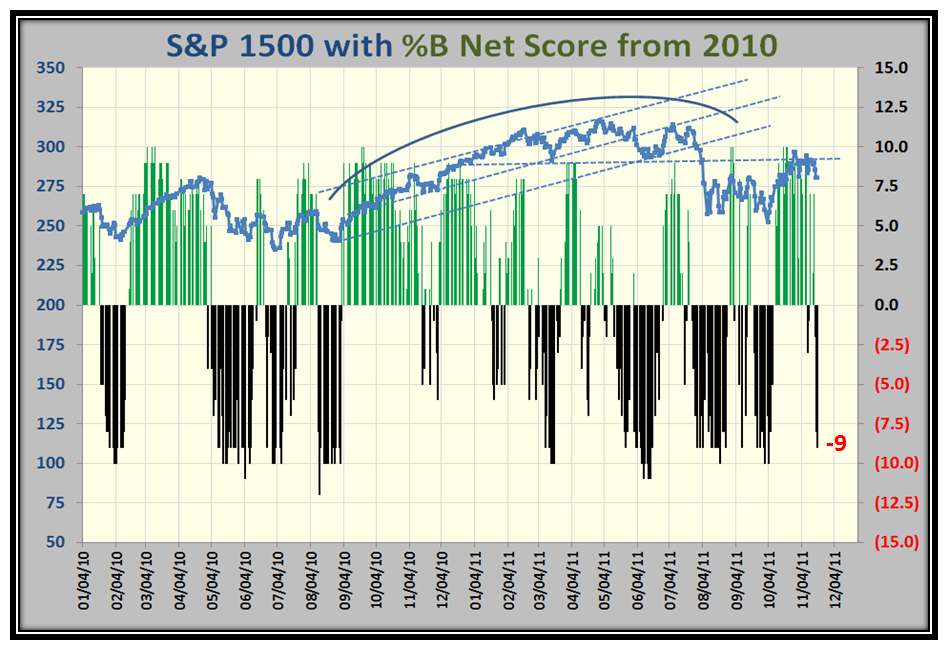 Let's not forget the chief Canary AAPL, which is Gasping at this stage: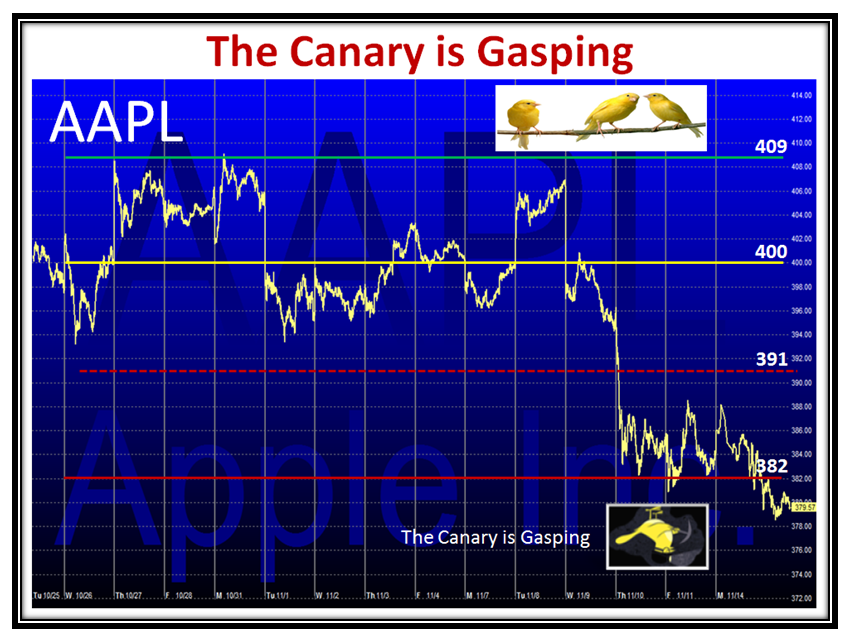 So What?…I don't have to remind you that the Supercommittee of 12 have a deadline this coming Wednesday, and they are deadlocked.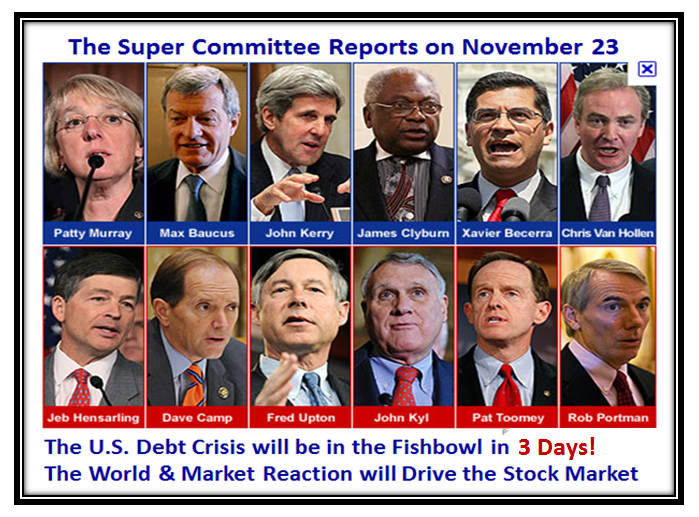 Keep your Powder Dry! With Best Wishes for a Very Happy Thanksgiving from the HGSI Team,  Ian: