Well, at least we had a good start to the New Year, even though the Grinch Stole the Santa Claus Rally last year.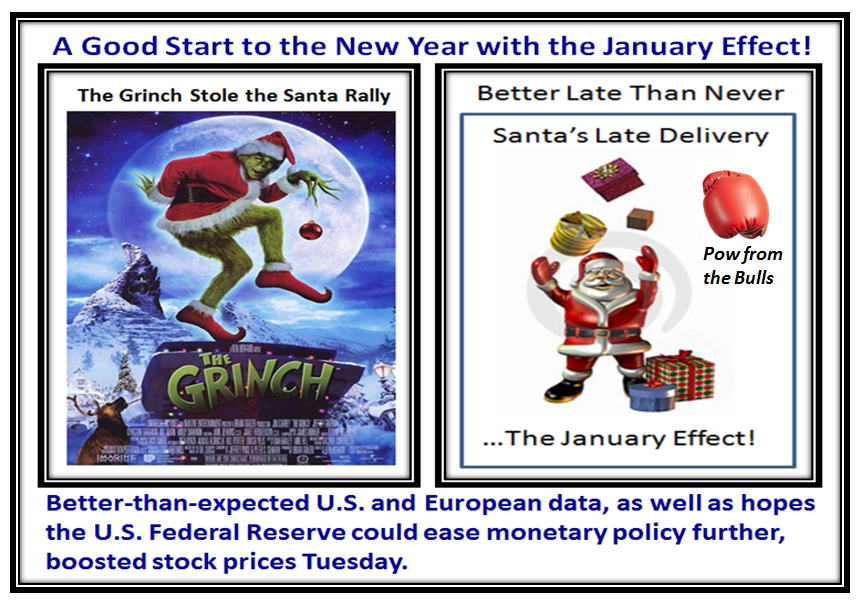 This is a strong breakout and the biggest gap up was in the laggards, the Nasdaq and the NDX: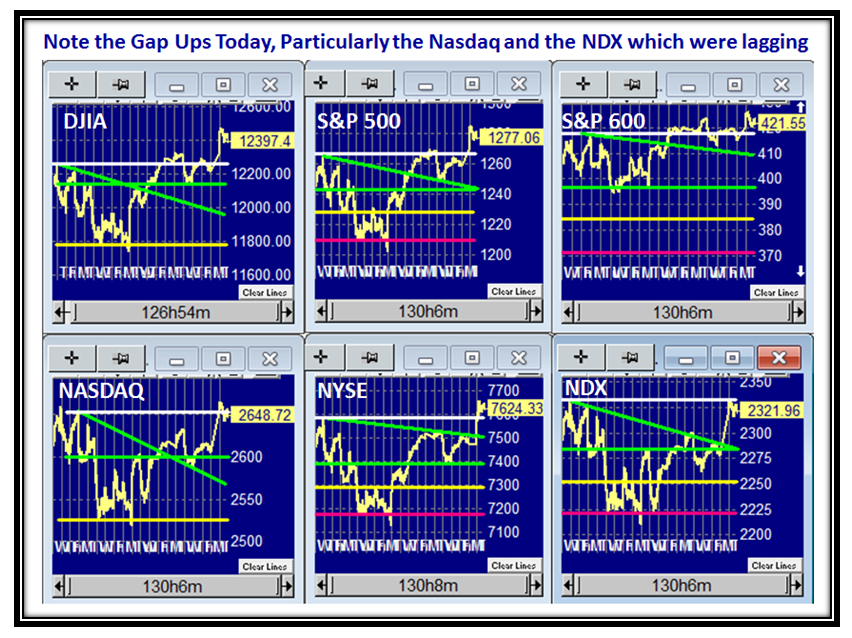 However, the challenge is right now to get through the 200-dma and the 405 Freeway…Down-trend-line (DTL):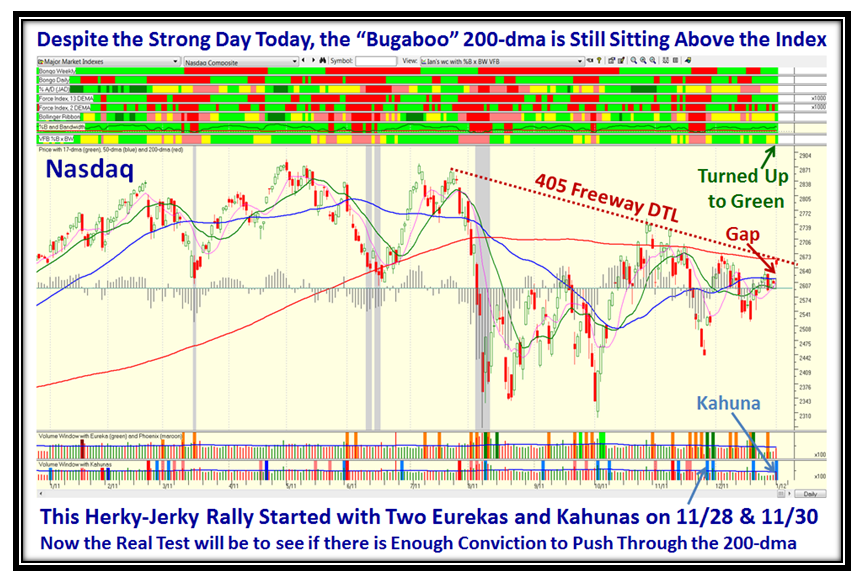 This next snapshot says it all in a wink which shows the strength of the move today: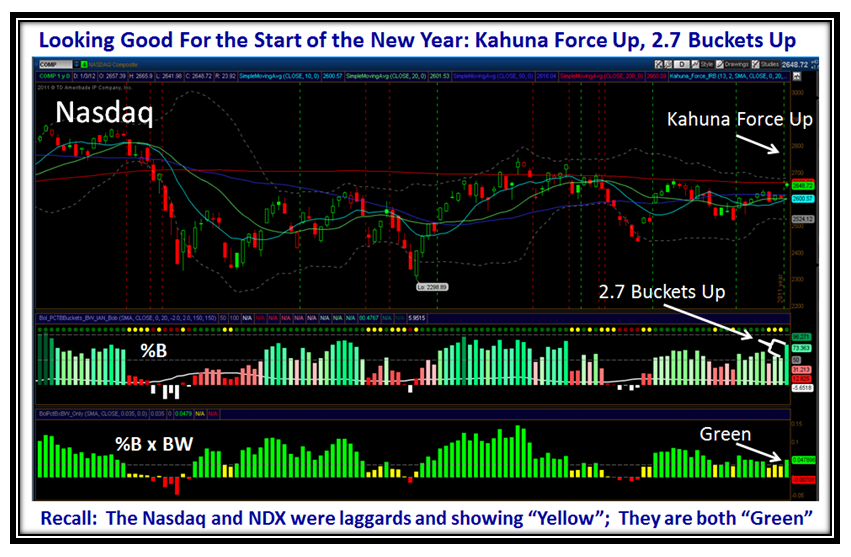 …And this chart shows how close we came to another collapse, but survived to fight today: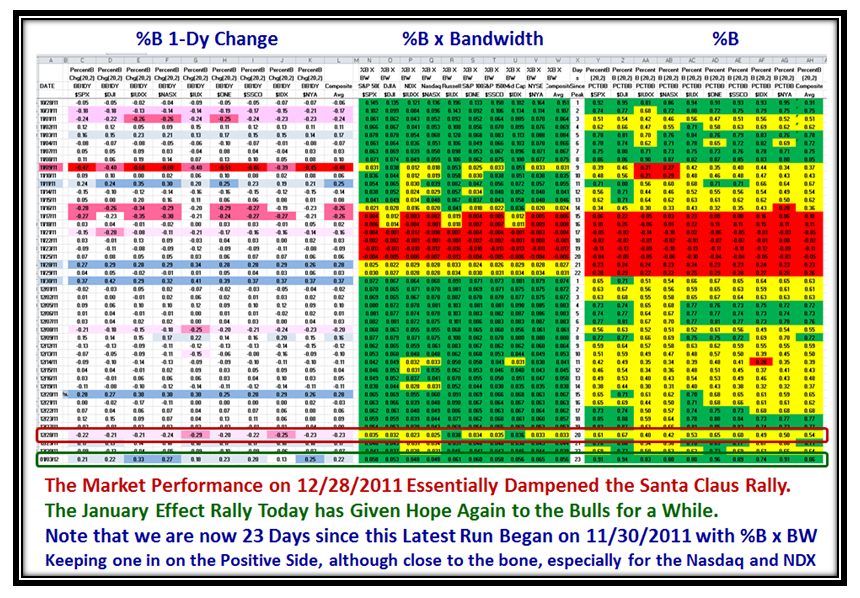 Here is a new Chart for you to chew on…it shows in chart form the current status of %B x BW.  If you watch this carefully in the days ahead you will know if the Rally has achieved the goal of getting from 0.056 to above 0.1 to confirm the strength and that there is some conviction in the rally with strong volume :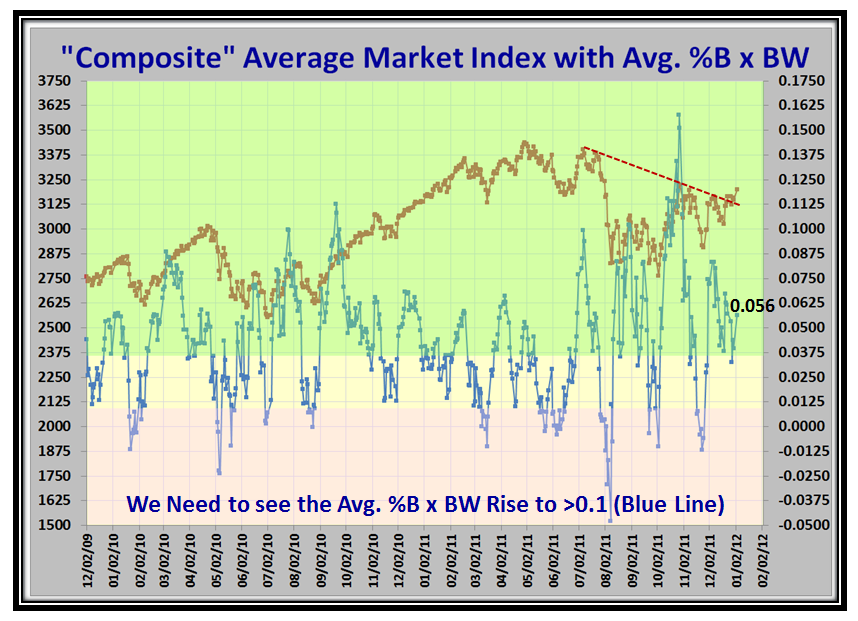 This next chart shows that the drive has resumed and we are knocking on the door to getting %B >0.5 above 0.9: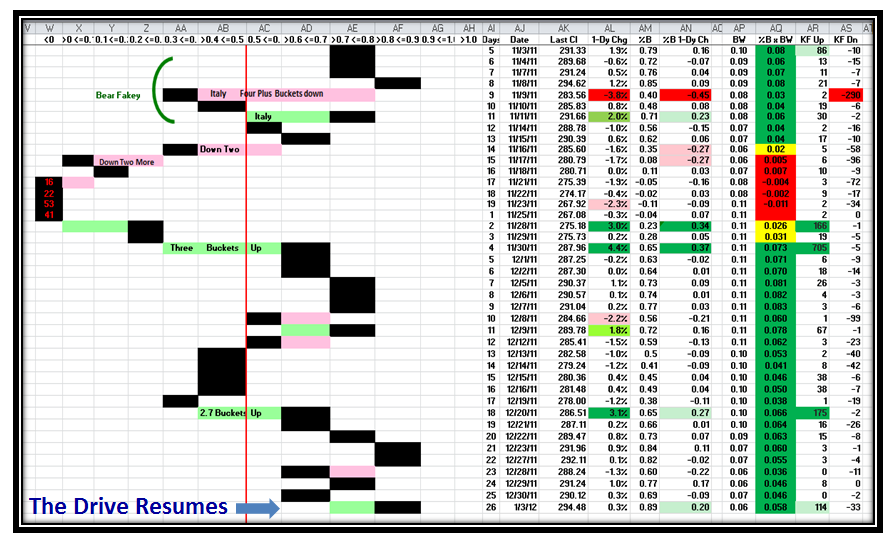 %B above 0.5 is currently at 81% and has made a one bucket skip today as shown on the last line, above: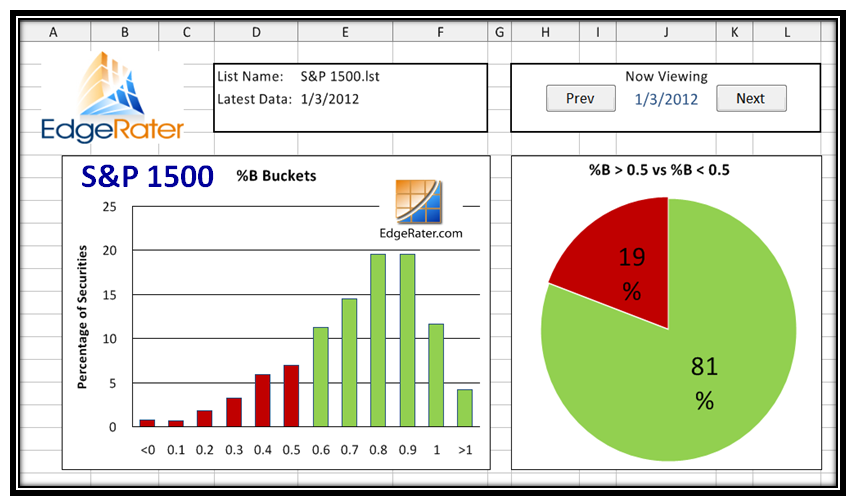 To start the New Year off, let me express my personal thanks for all the support and encouragement you have given to both Ron and myself over the 12 years that we have been associated with the HGSI Team.  We like to hear from you: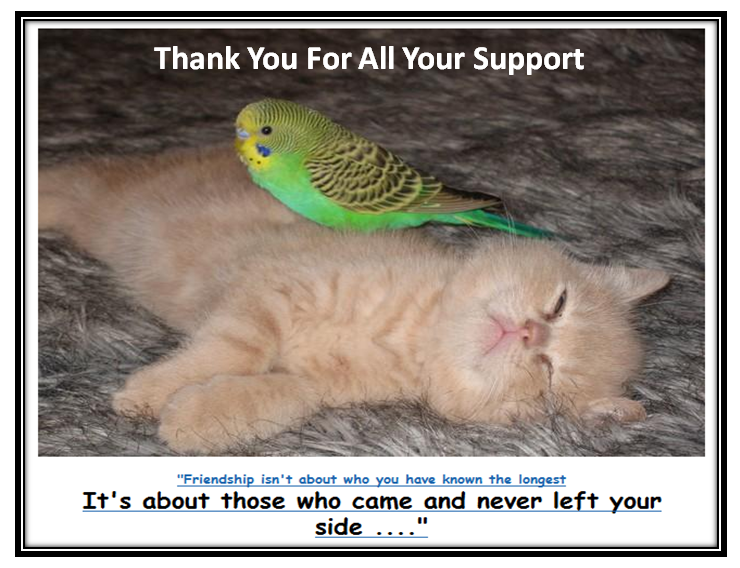 Best Regards, Ian.