The market swooned on two counts…QE-3 is dead and the weak Spanish Bonds Auction upset the Global Markets.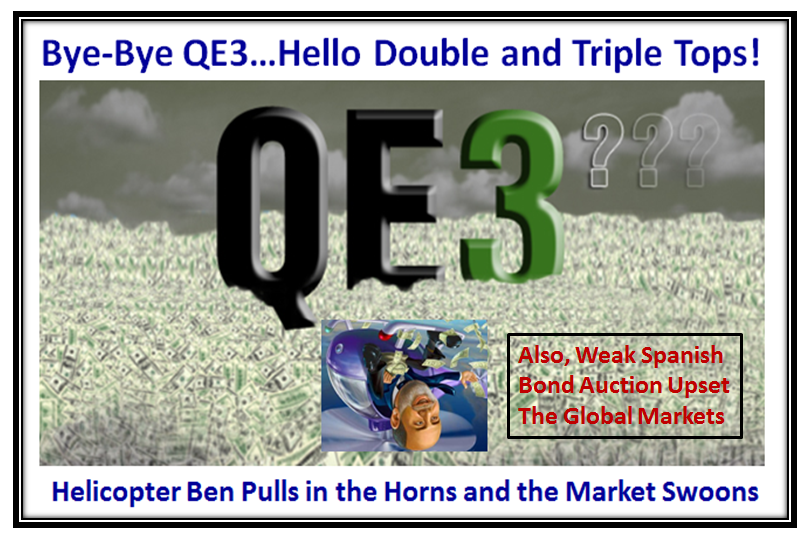 The Market Indexes are now showing either Double or Triple Tops and a trifle tired.  Any moves below the White Lines on the Charts will mean the Party is Over: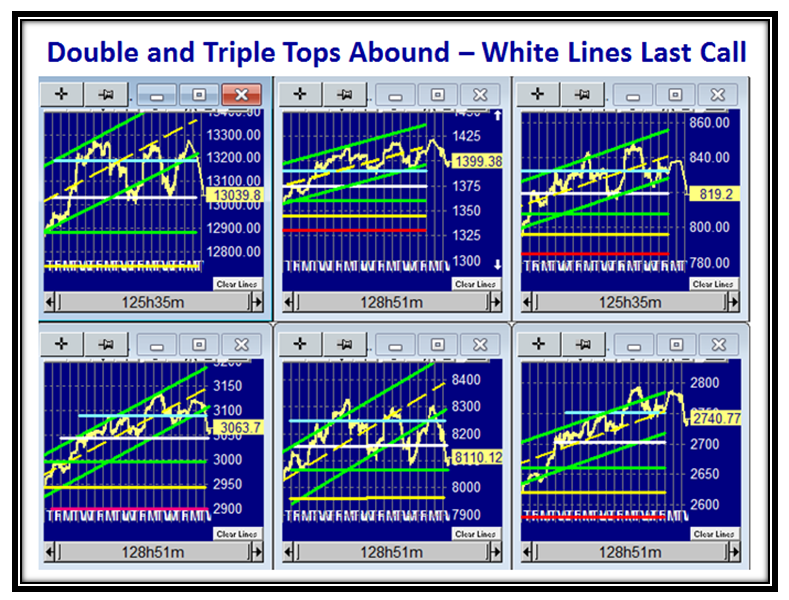 AAPL has held up very well through all of this and continues in its up channel.  The Upside and Downside Targets are shown on the chart.  The first caution is whether it can hold at the middle channel line: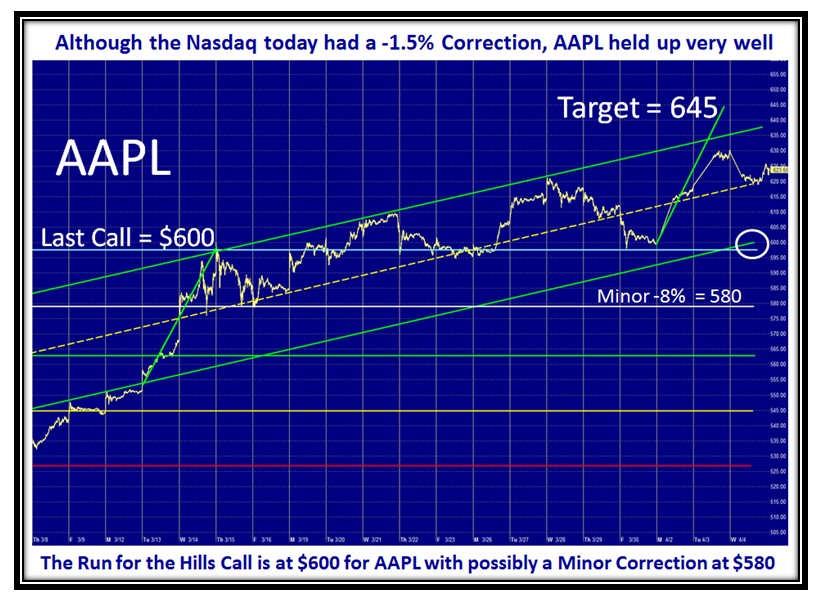 We have had two shots across the bow in this past month, the Greece kerfuffle and the concern regarding the Spain Bond Auction.  In the chart below, I show what it would take for the VIX to really wake up and deliver a Fear Warning tomorrow if the downward action is to continue.  Watch for it to rise to $19.12 with the %B x BW Woody Indicator hitting the magical 0.400 mark: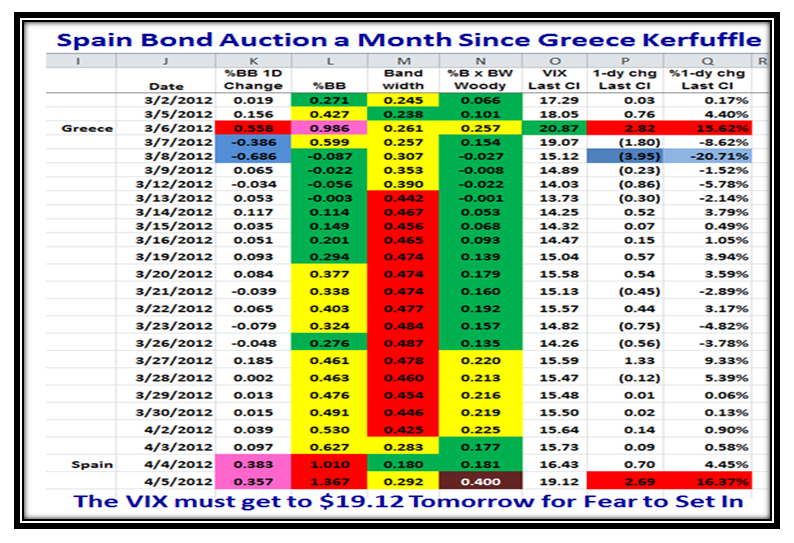 …And here is the Chart view of the VIX: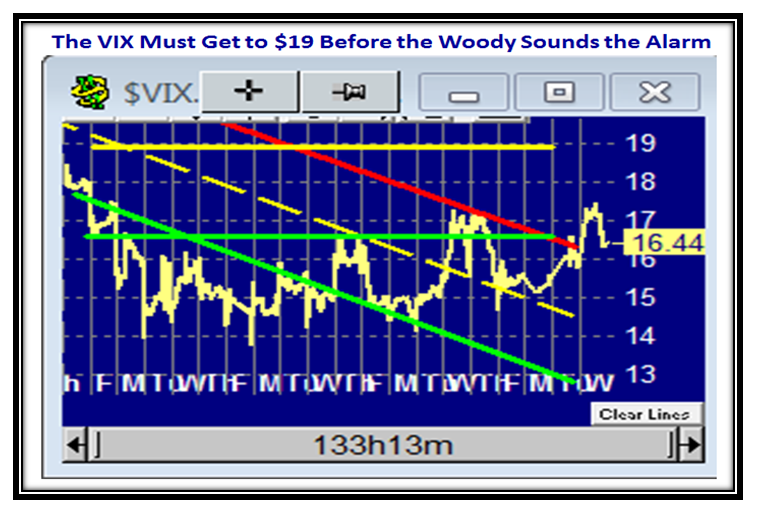 We need a Strong Bounce Play in the next two days or we are headed down.  As you can see from the chart below there was major damage done today: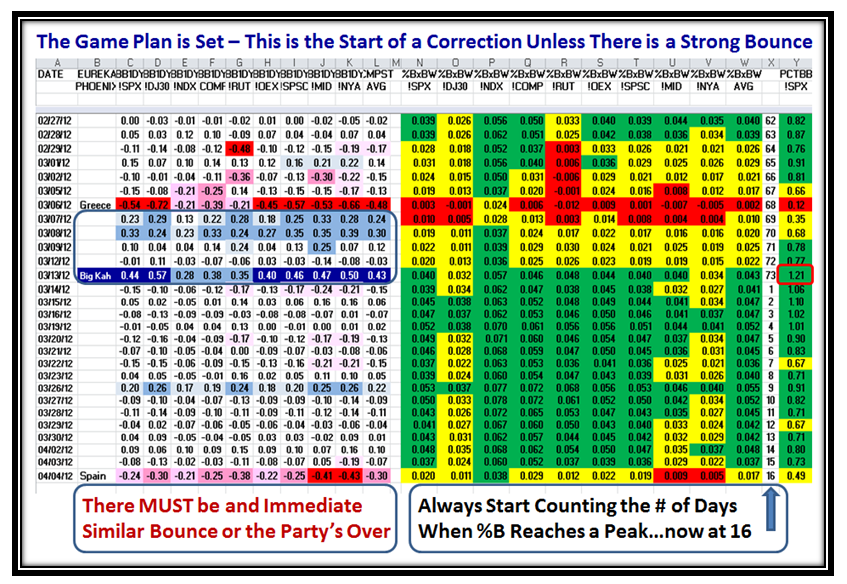 If that is not enough to suggest we are at the Crossroads then look at the Bucketology which shows major deterioration: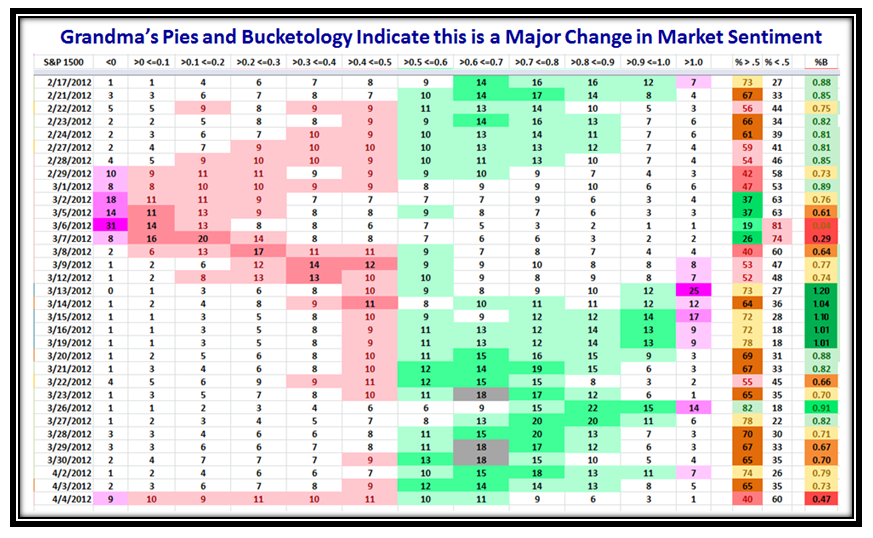 Chaikin's Money Flow is also turned down, but still holding fairly well compared to the picture of the Flash Crash period: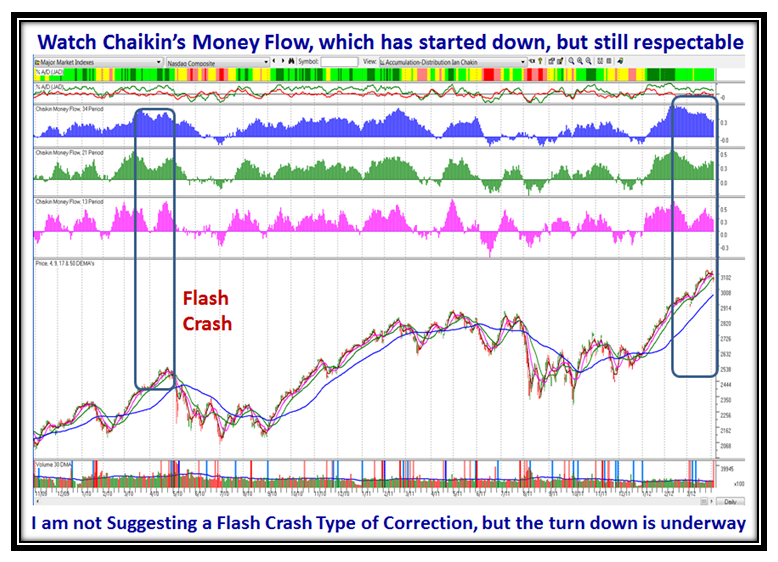 Grandma's Pies have turned more than a trifle soggy: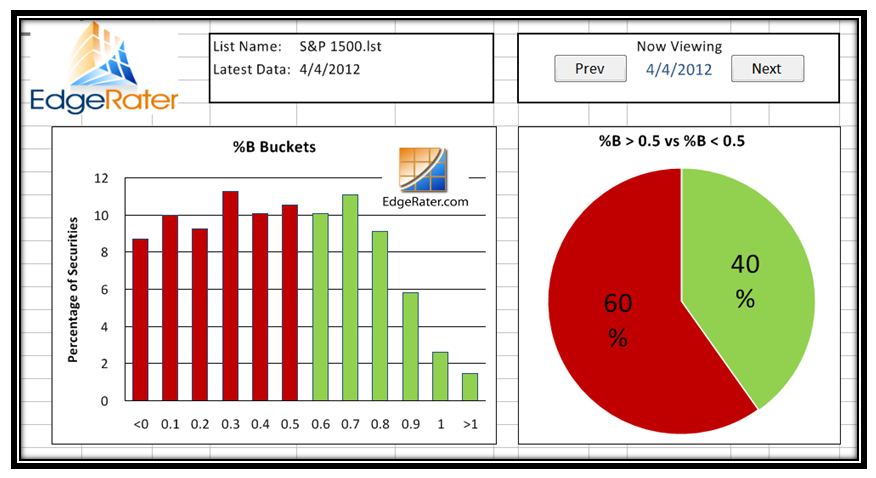 Hold your horses…those who attended the HGS Investor Seminar will be watching the Leaders Index we developed together and will see these leading stocks are holding up at this stage: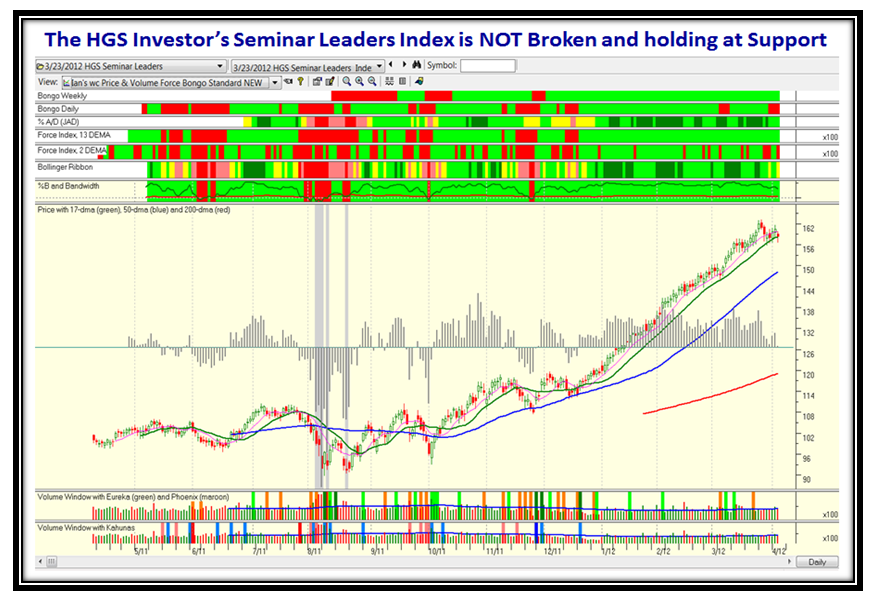 Net-net, tomorrow will be a key day with regard to where we sit for this Rally…It is at the crossroads.
Best regards,
Ian