As the Stock Market has trotted down over the last ten trading days, it is now sitting essentially at Custer's Last Stand?"  We see Lower Highs and Lower Lows which suggest more on the downside and although we are not completely oversold, the market is weighed down by the Major Problems in Europe and a Poor Jobs Report: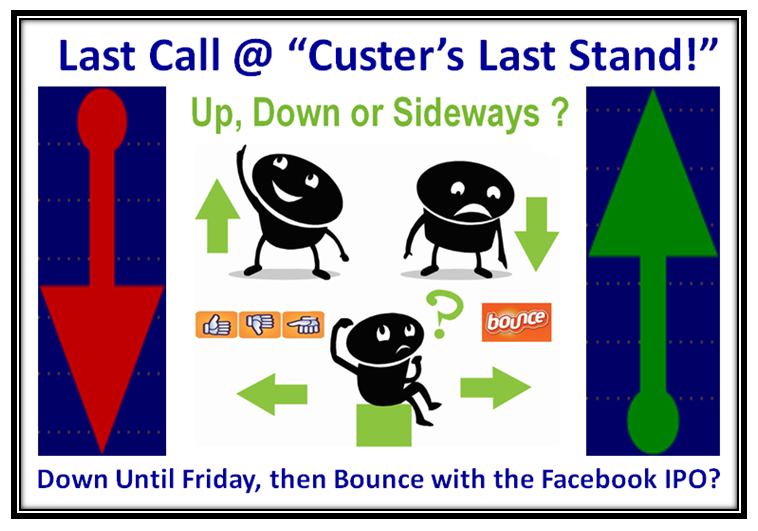 The two critical items the US market is focused on are the shennagins in Europe and the Facebook IPO to come: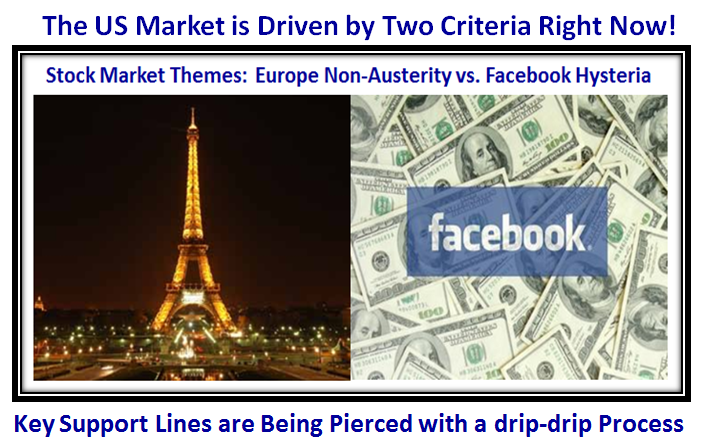 The chart of the Market Indexes shows that all key Lines in the Sand are broken today and we are now at Custer's Last Stand: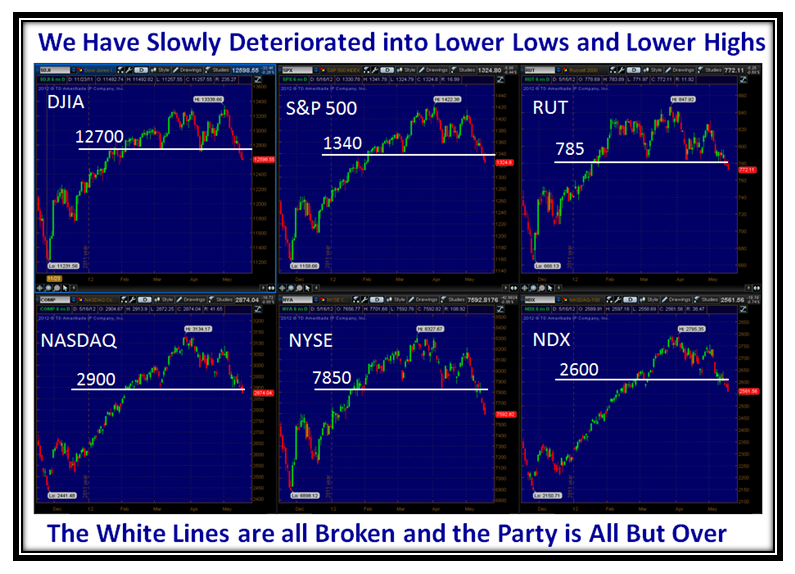 The critical 2900 on the Nasdaq has been broken and for sure we are on the Low Road Scenario at this time: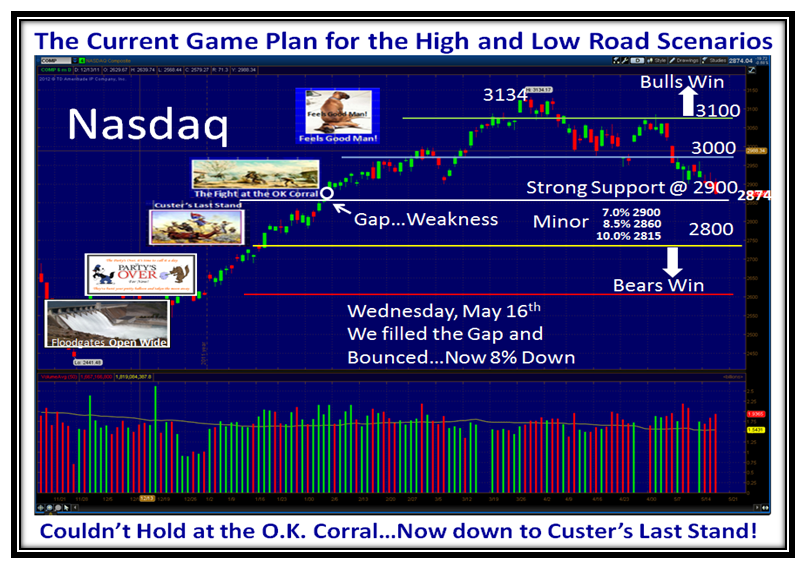 The Latest Breaking News is that we had a Bingo Signal today on the Nasdaq and that means we are either close to a bottom with an oversold signal or it is the start of heading down a lot further…just look at the previous grey bars: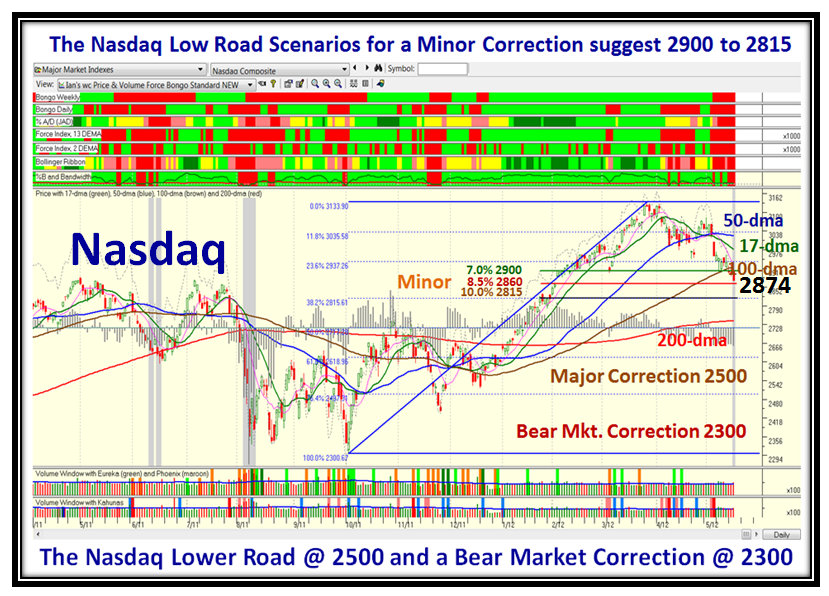 Two of the Canaries are gasping for Oxygen and they are AAPL and PCLN!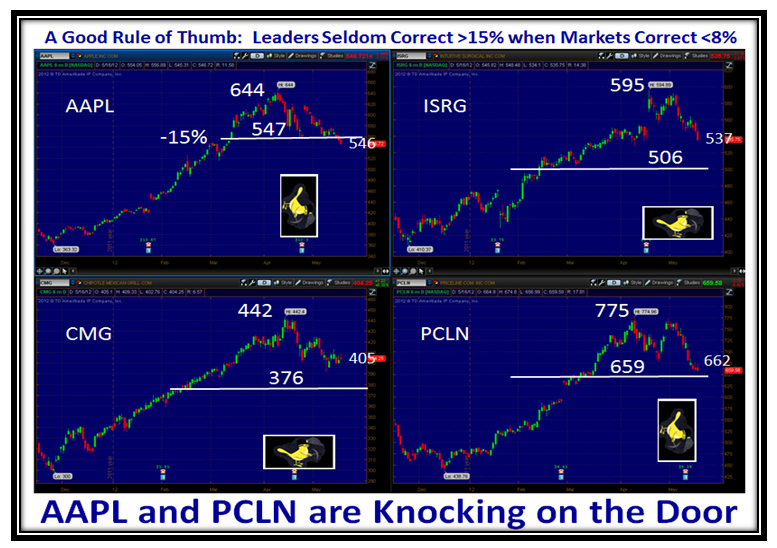 It is not surprising with all the uncertainty in Europe and the rotten Jobs Report that the VIX is stirring: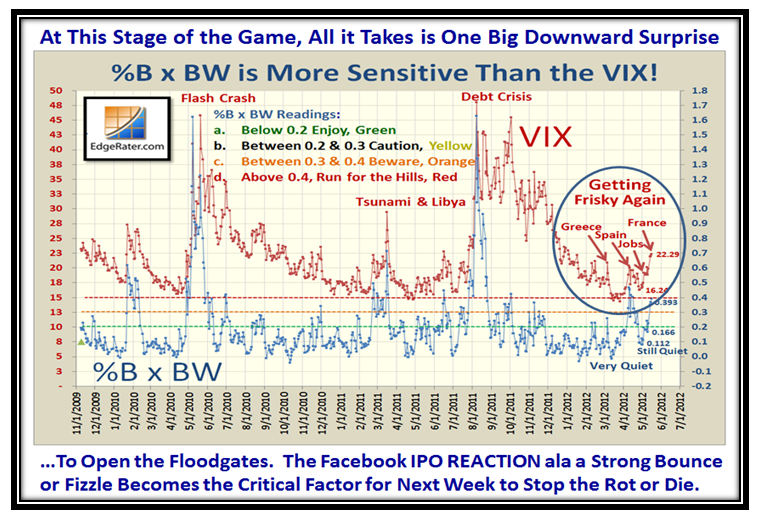 Net-net, it is no news to you that the S&P 1500 is now oversold with ~52% in the Bottom Three Buckets: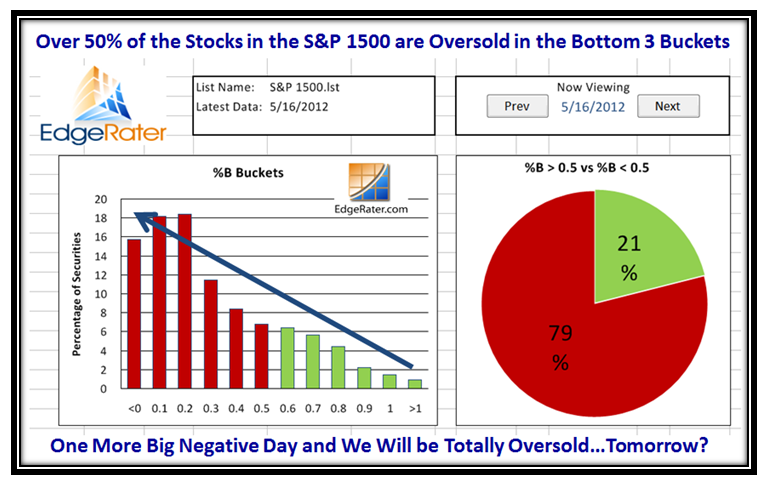 Likewise with regard to Accumulation and Distribution, Laggards are leading the Leaders by approx. 2:1.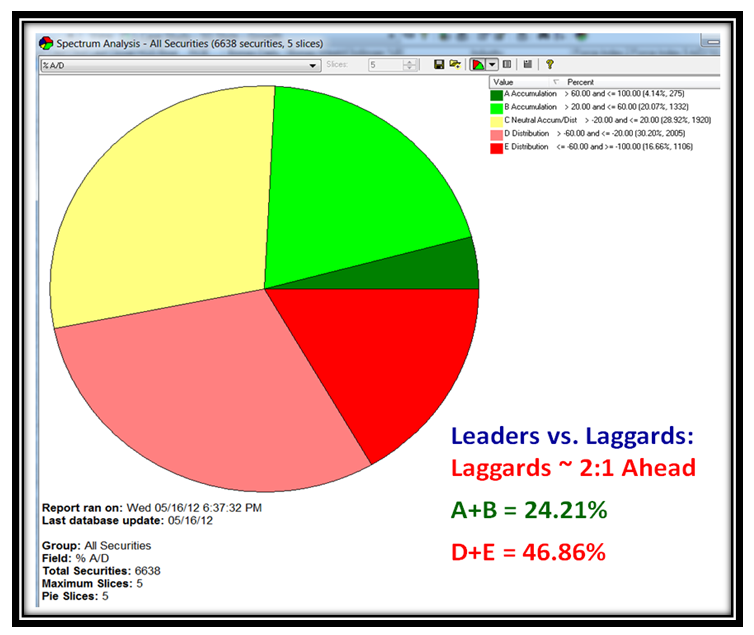 The Bottom Line is that we are close to the Floodgates being opened and the only hope to turn this market around is to see a strong BOUNCE Rally with the Facebook IPO on Friday.  If the reception turns out to be anemic then we wait to see where the Market Indexes find support and hope that it is no worse than a 10% Correction.
Best Regards,
Ian