The Thanksgiving Rally is over, the Market Indexes have paused to refresh with the expected Minor Correction the last three days, and today we opened with a "Whoosh" to the downside only to recover and head on back upwards.  Expect lots of Game-Playing as we wait for Fiscal Cliff Fudge: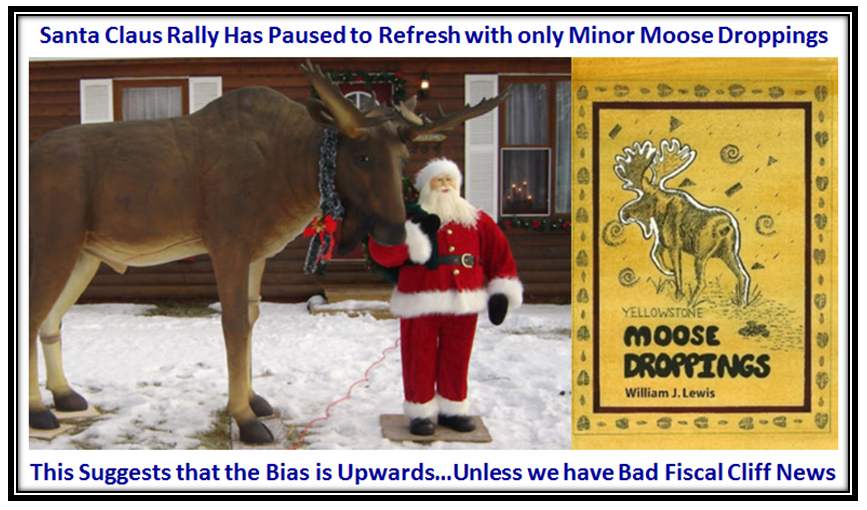 I warned you to expect a Pause to Refresh ala a Fakey and we got it yesterday.  Today is up as I write so now we need a strong up day for this Santa Rally to continue.  We had a ~35 point drop at the open on the Nasdaq only to recover to being up 13 points as I write this at mid-afternoon EST.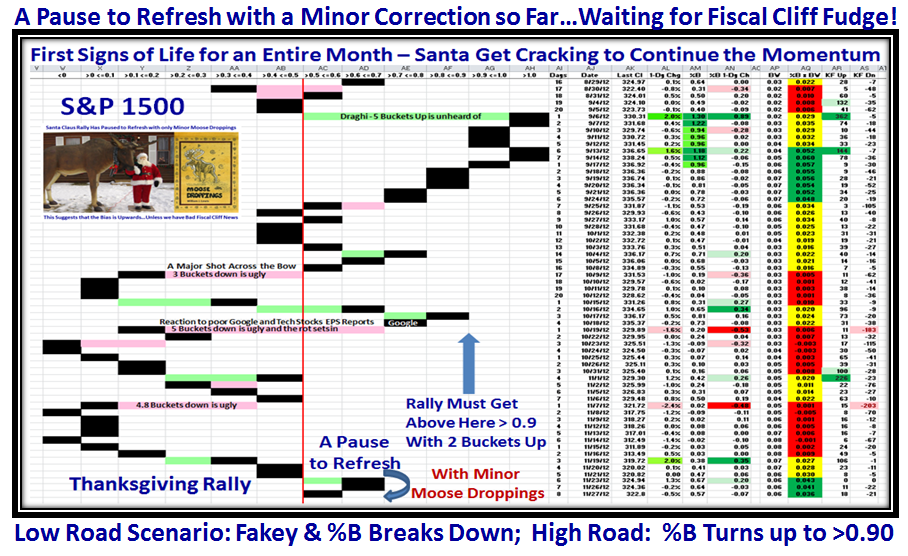 This is the kind of Game Playing to be expected right now, so be on your toes.  We need a 3-Bucket up day with over 350 S&P 1500 Stocks with %B >1.0 to kick this Rally into High Gear…Wishful thinking yes, but that is what it needs: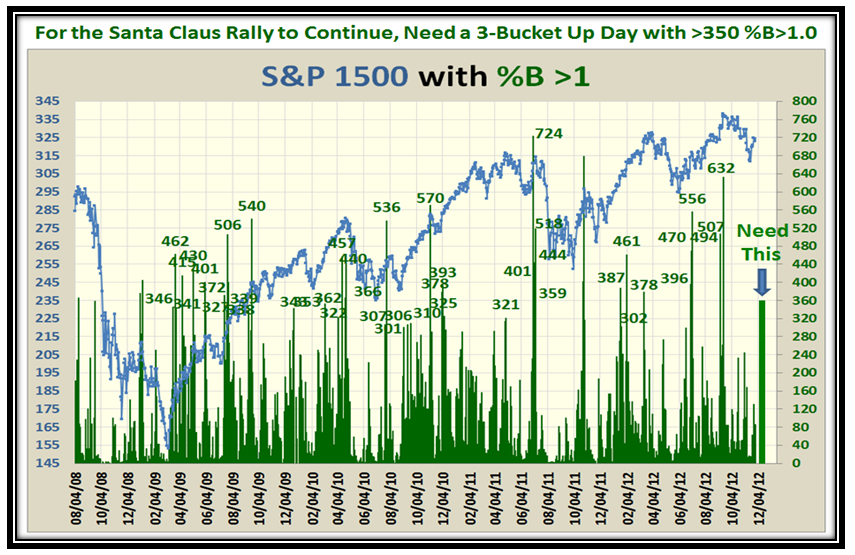 Best Regards,
Ian.