We had a follow through day to the downside, and the odds favor "The Real Thing" over a "Knee Jerk" as I suggested as the alternatives in last night's Blog Note.  I will treat this as an update to yesterday, so I will show you the charts with very little verbiage: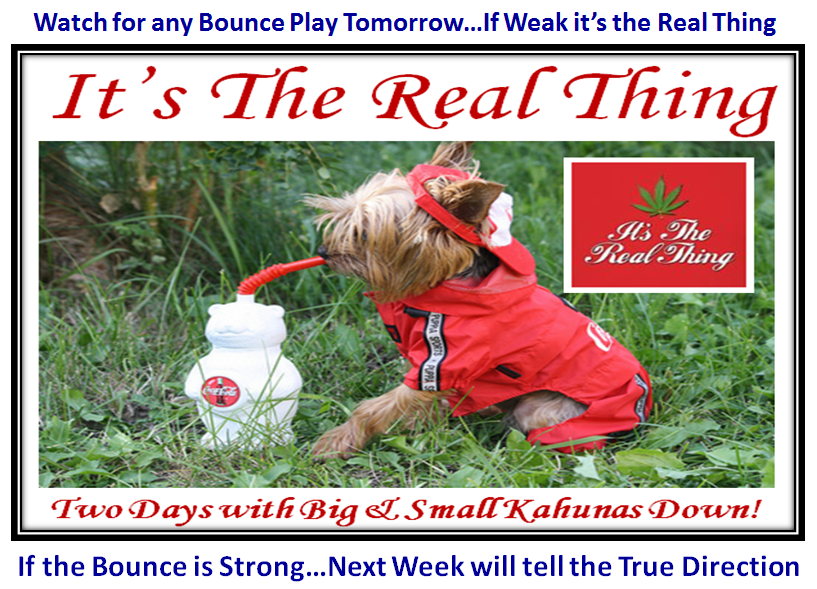 Ten Days Gains were lost in just two days on most Market Indexes: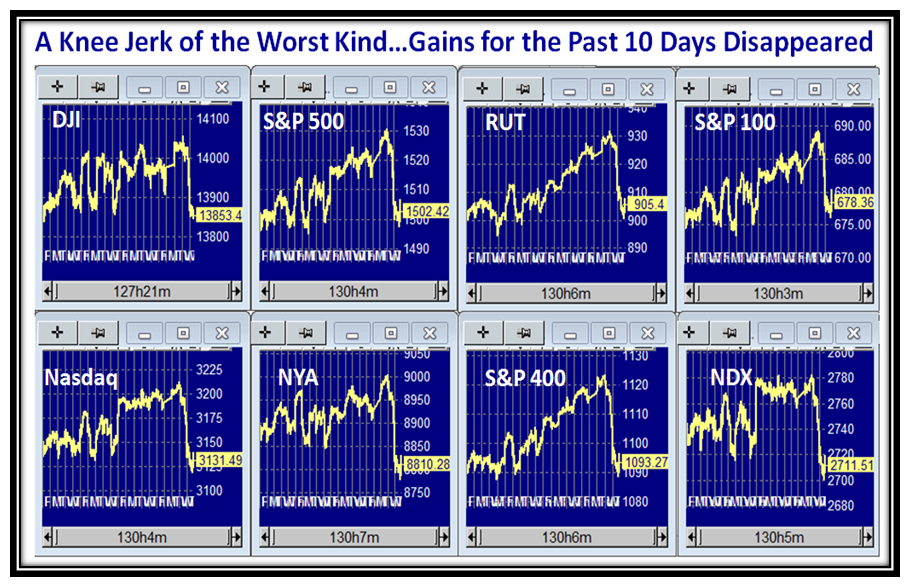 There is an inviting Gap between 3021 and 3076 that is below here and needs to be filled on the Nasdaq: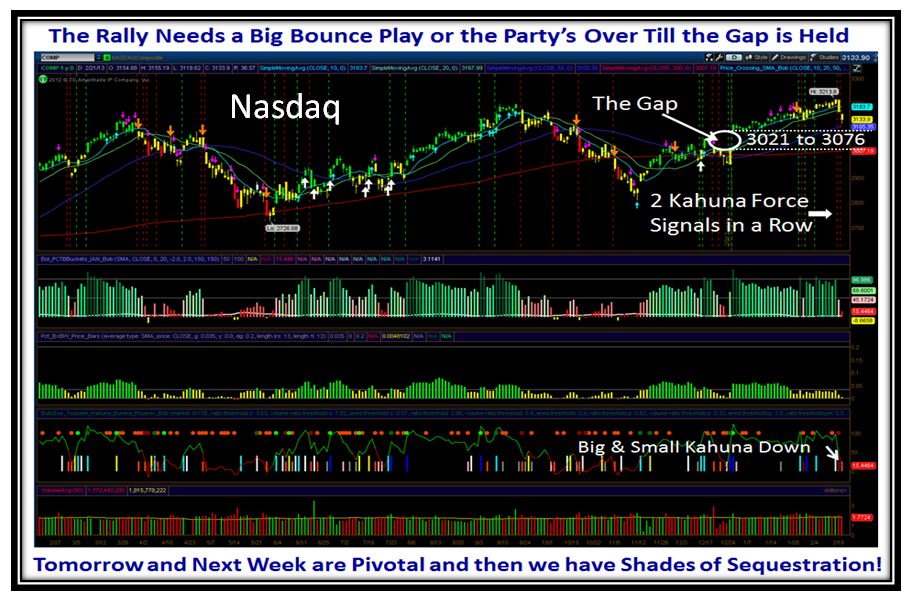 The Russell 2000 (RUT) took a big hit these last two days with 7 Buckets down: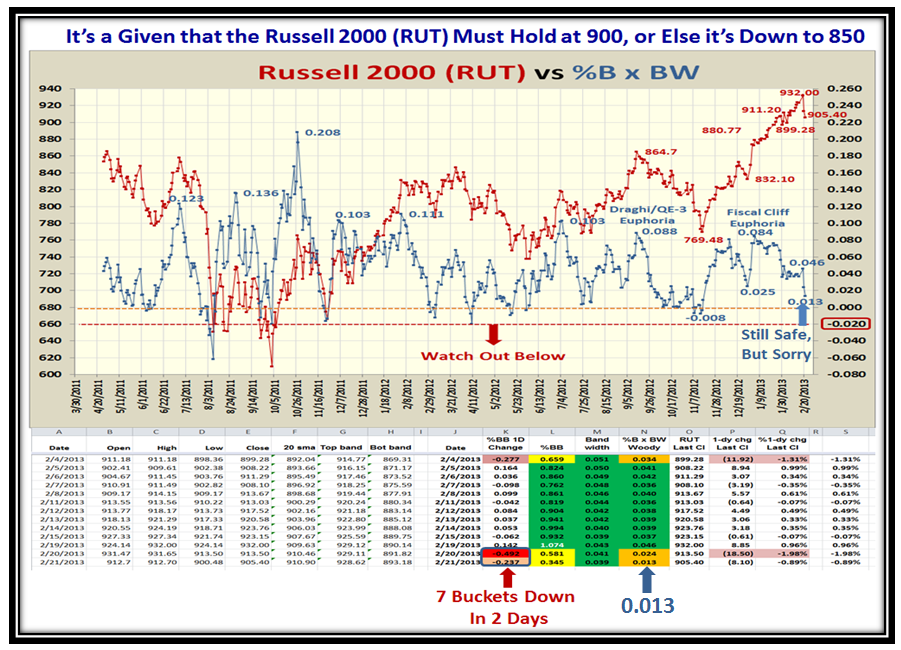 …While the VIX is inching up as you would expect.  It needs to get above the 200-dma at 17 to cause fireworks: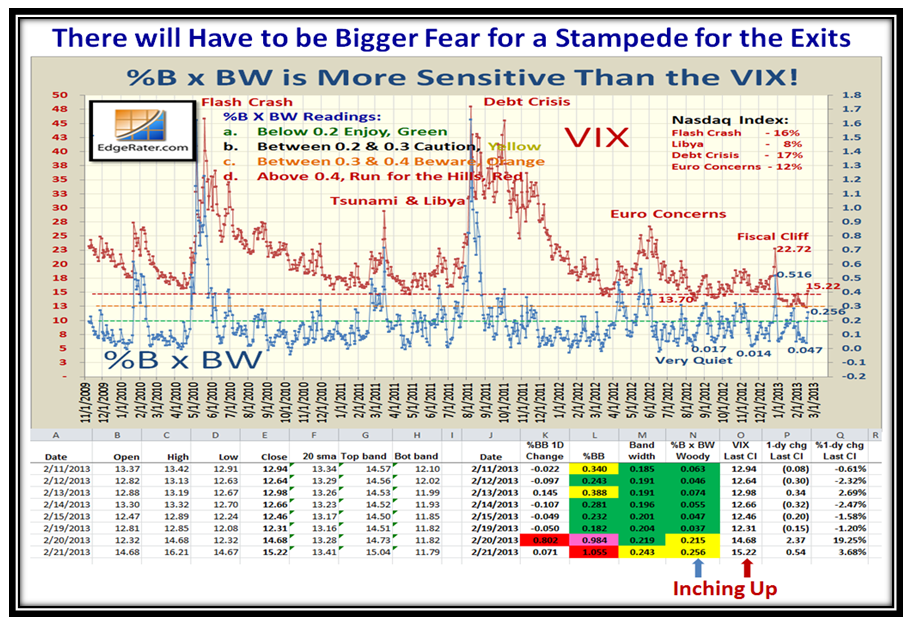 Since the two big days at the turn of the Year we have been waiting for the Big Guns to produce heavy selling and now we see it: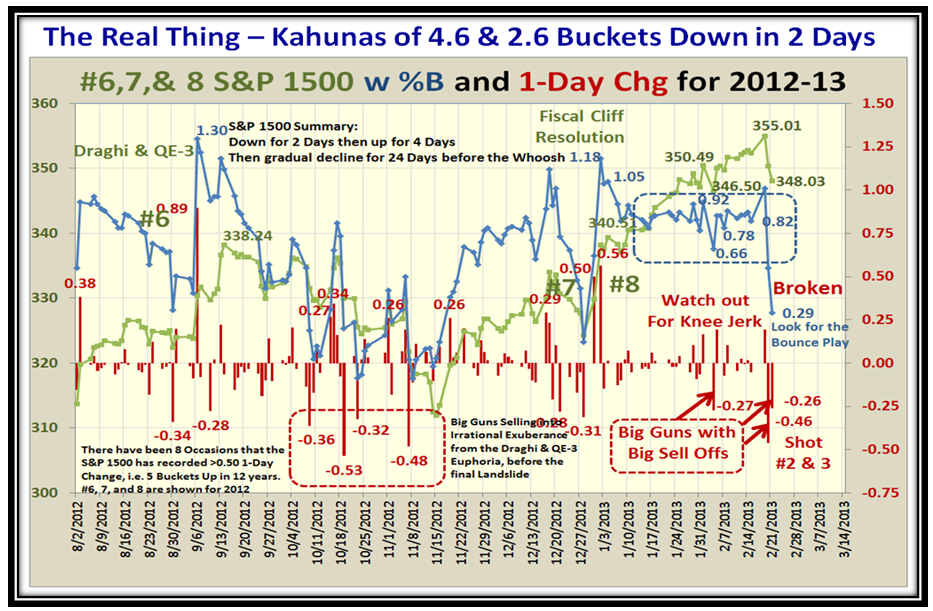 The Leaders are getting Trounced: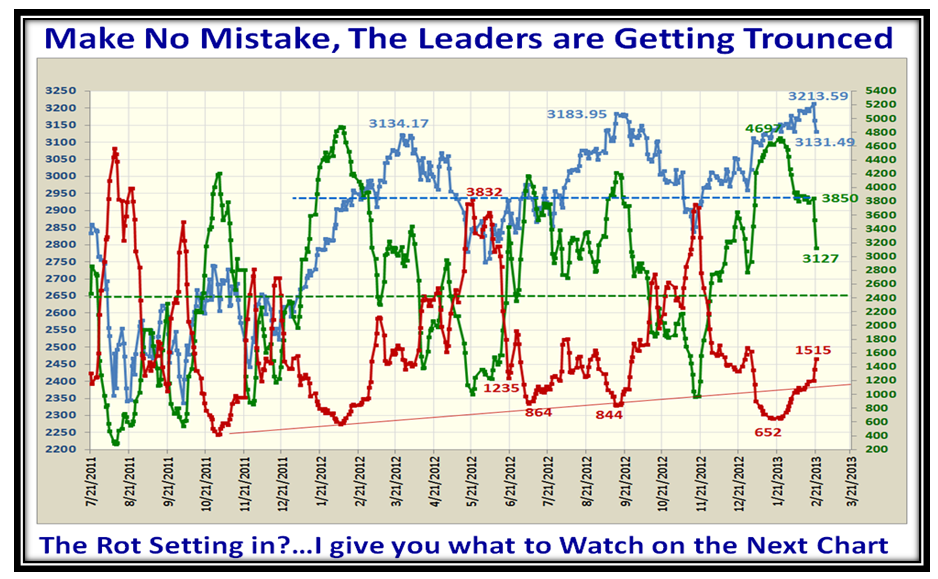 7.2 Buckets in two days is hard to recover from, but don't count out a Bounce Play.  The quality of that Bounce will tell us a lot: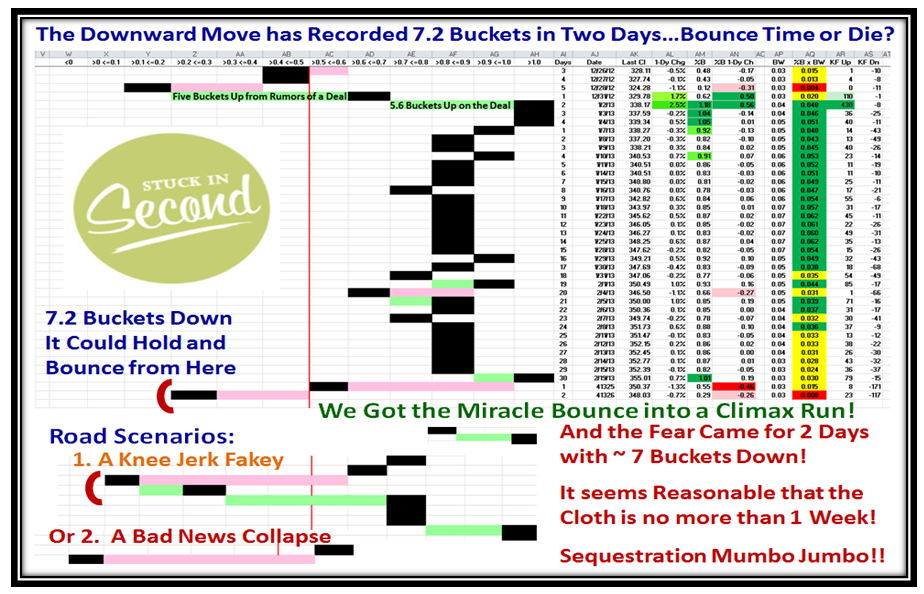 As we would expect, there is a big shift to the downside on the % of Stocks in the Lower Buckets: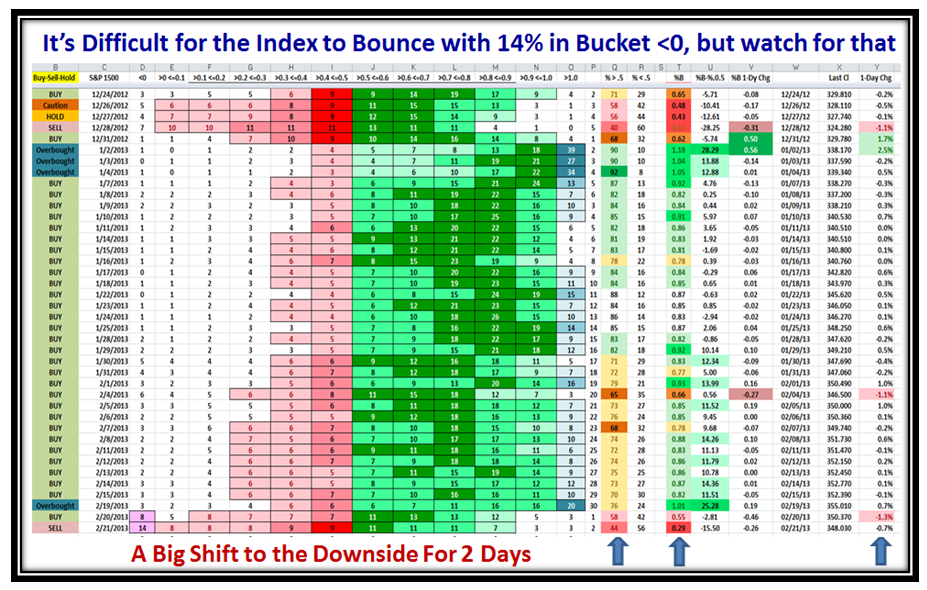 The majority of the evidence points to the downside, but sometimes the Market will fool you.  Stay alert, and Keep your Powder Dry.
Best regards,
Ian.