For the past month the Big Guns have yanked our chain with this Wibbly-Wobbly Market, and it is time to at least plan for a sudden Knee Jerk to the Downside to see what are reasonable Targets.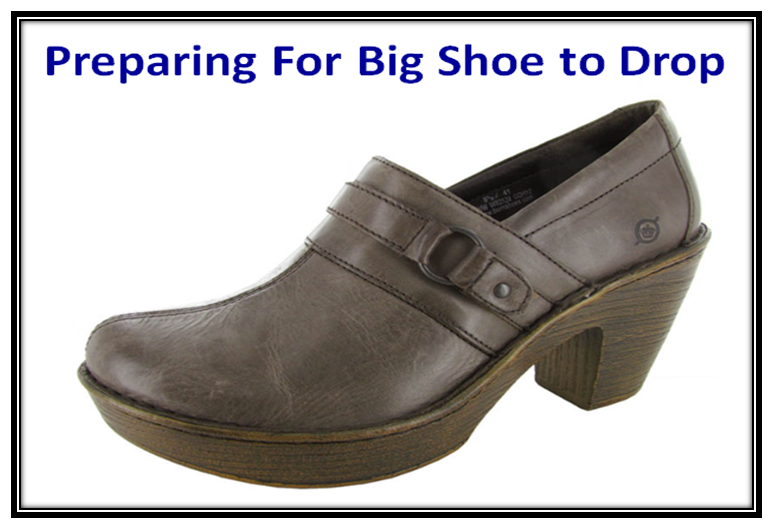 The quality of a Bounce Play after a dip will invariably give us a clue of the shape of things to come, and frankly today's efforts as I write this before the Market closes has been especially strong in the NASDAQ, the NDX and the RUT which were the weakest of them all.  It pays at times like these to be prepared with some downside Targets so that we are not taken by surprise as it is the Capitulation that invariably does the most damage to our Nest-Eggs: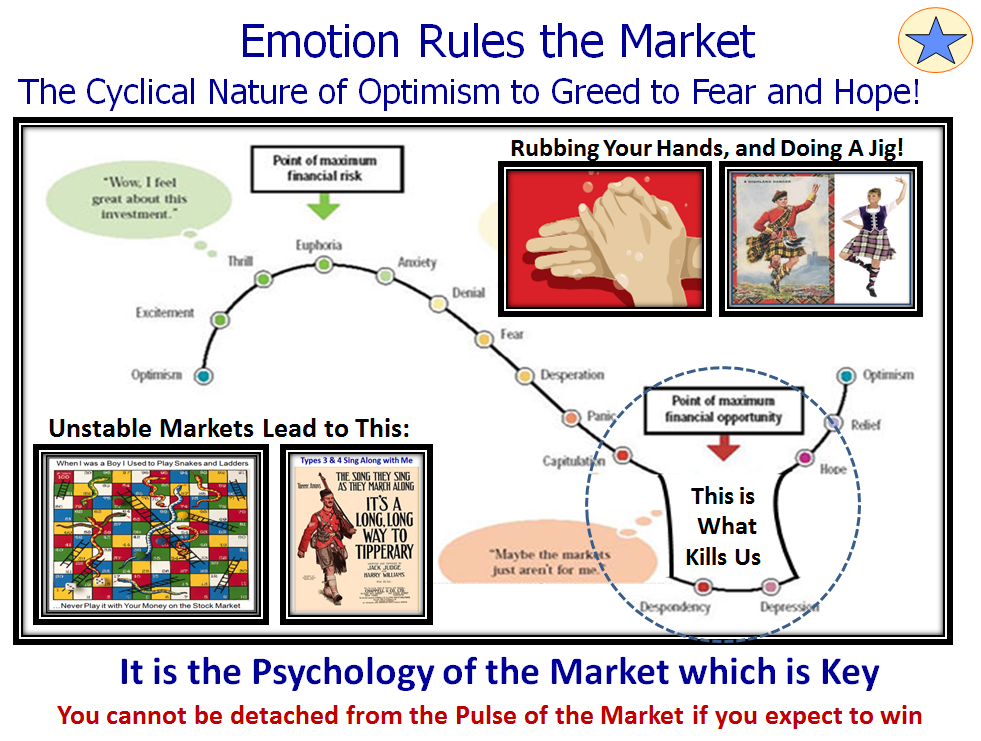 It always pays to understand the Folklore of the Four-Year Presidential Cycle, where Year #2 is invariably the most vulnerable and susceptible to Big Corrections.  There is no knowing when the big drop will come, but we have now been over five years since the big drop in 2008 and we have not had even a 12% intermediate correction these past 15 months, so we are due for one sooner rather than later.  Meanwhile, this has been dubbed a "Fed Cat Bounce" and you know the slogan of "Don't Fight the FED", so play along until things peter out once again: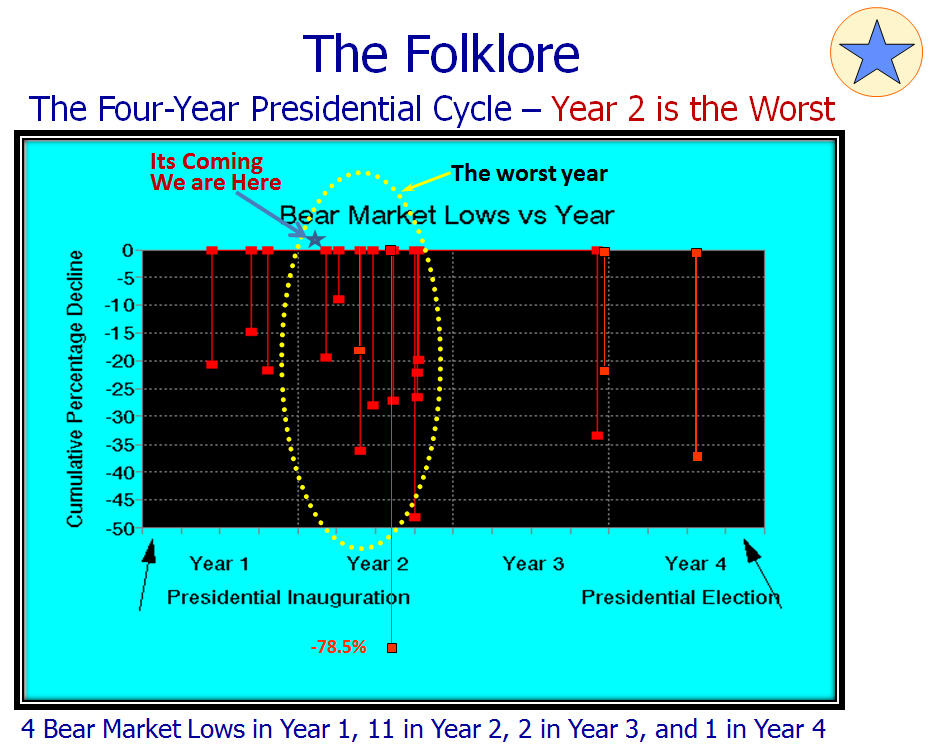 To show you what I mean about the influence of the Fed, here is a snapshot I captured earlier today when the Indexes all started to bounce after the Fed Meeting Minutes were announced, so we have a Fed Cat Bounce: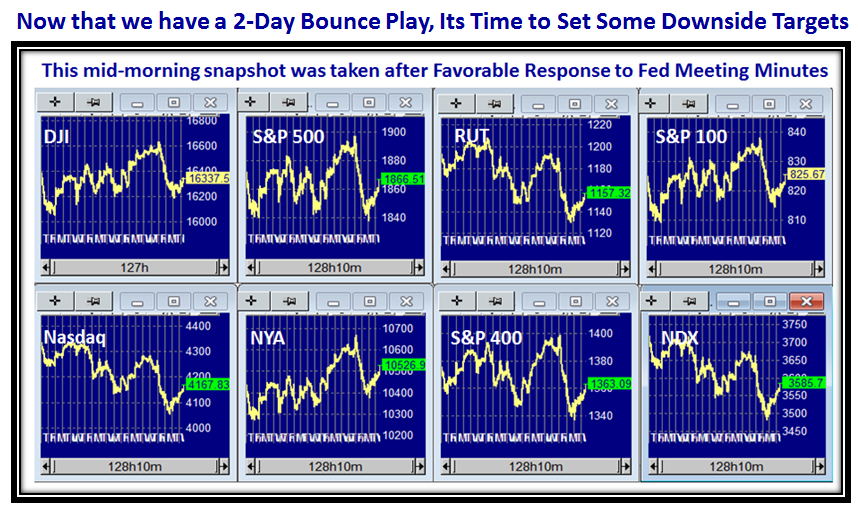 …And here are the Canaries Chirping back again two days ago and again today (not shown), so more things to watch: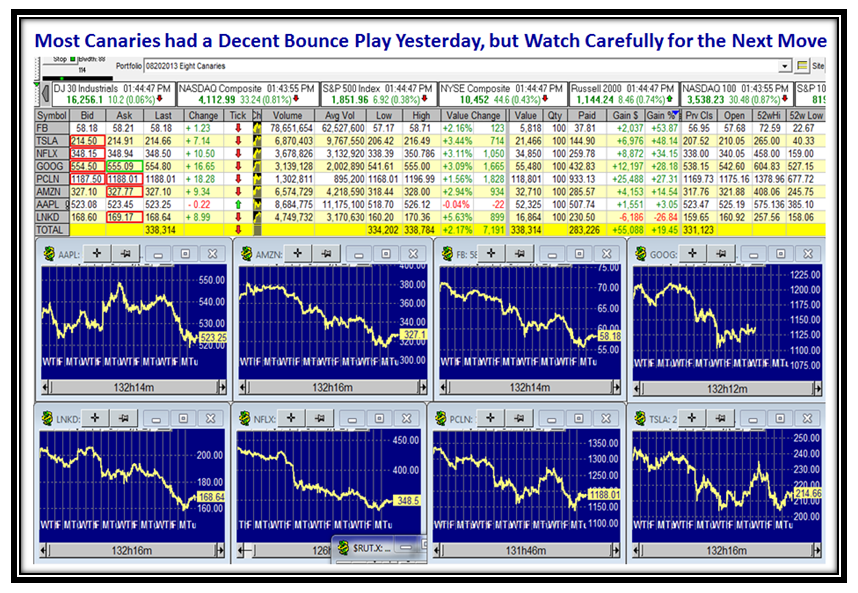 We are back at Stalemate on the Accumulation vs. Distribution Ratio as of last night: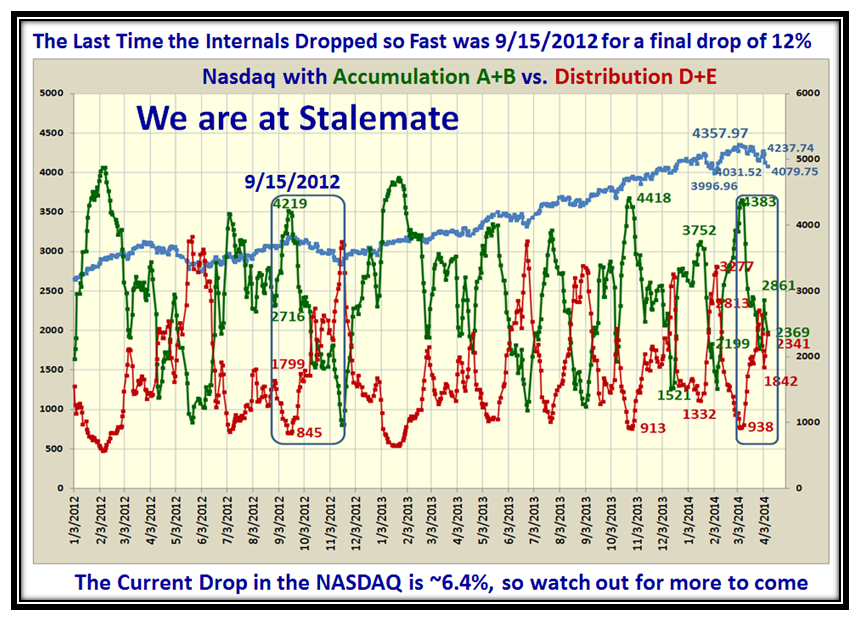 My job is to stay ahead of the game and at this stage to give you insight of the Targets for the downside, but there is absolutely no panic yet, as with today's bounce all of the Indexes are back into safe territory from their highs: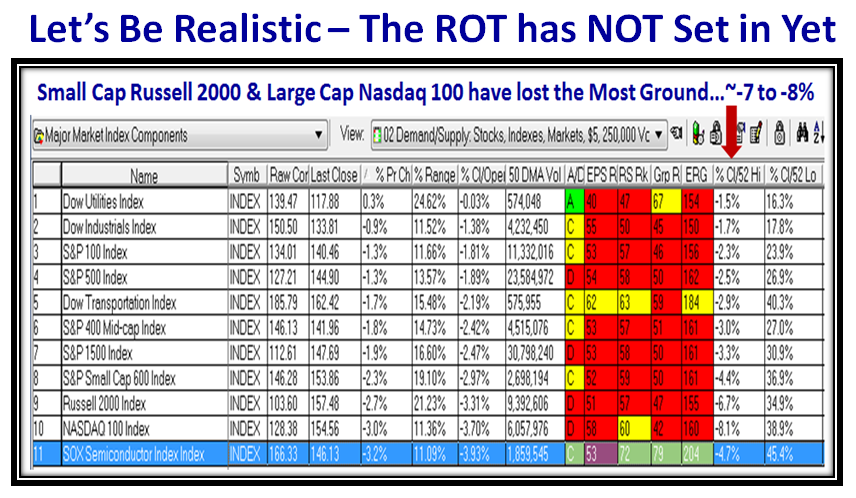 Once this Bounce Play is over, watch for the next downward thrust and the two items I list is what you need to watch for.  Ron, my partner, has mentioned 4000 on the NASDAQ as the critical target to watch and here is the picture: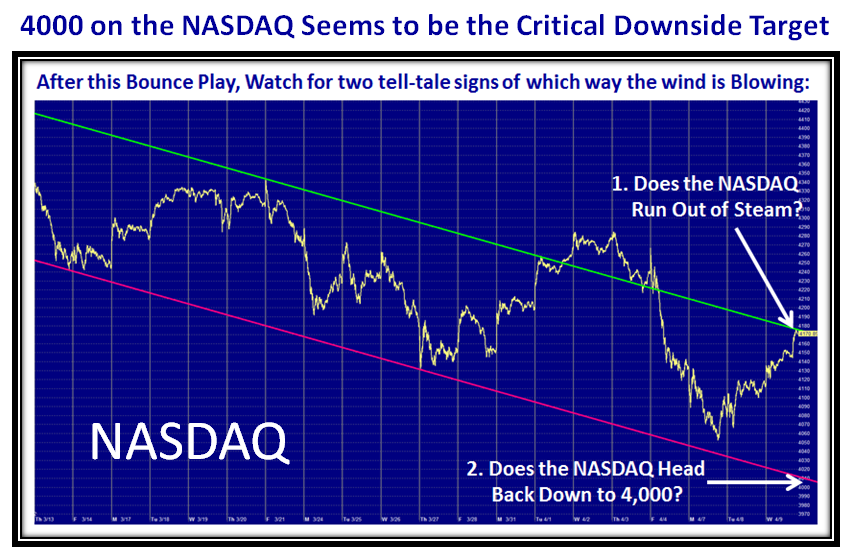 …And here are the rest of the Targets for you to keep a beady eye on, and to act accordingly: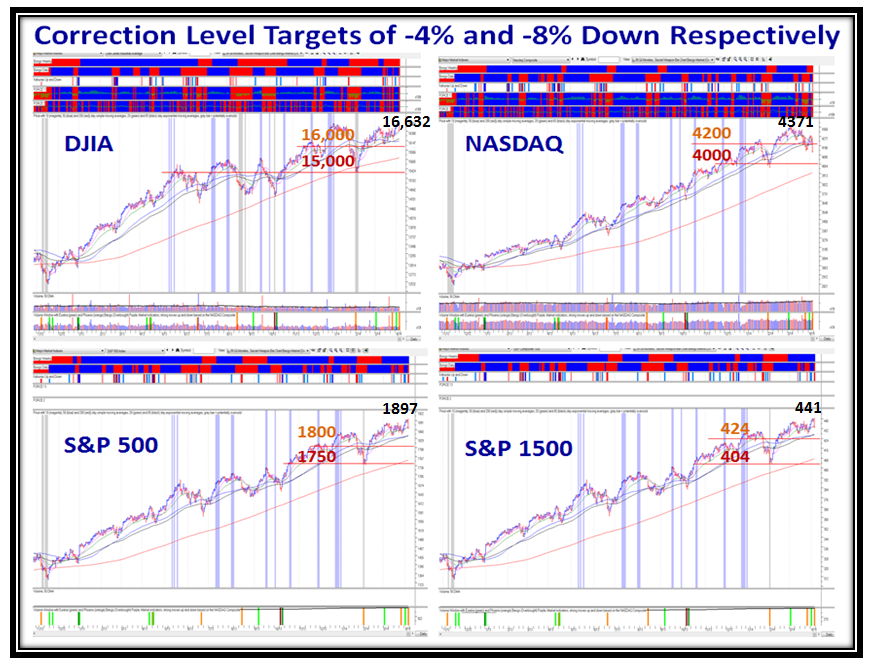 Stay Safe and Keep Your Powder Dry!
Best Regards,
Ian.