Who knows where the Market goes from here, but for sure we are now in May and as we go Round and Round in Sunny Qatar, your guess is as good as mine.  Kevin and a few of his friends faithfully support my Blog, and even came out to Sunny Palos Verdes for one of our Seminars a few moons ago, so with tongue in cheek I give him a nod as I remind him of the joke on Nasal Catarhh!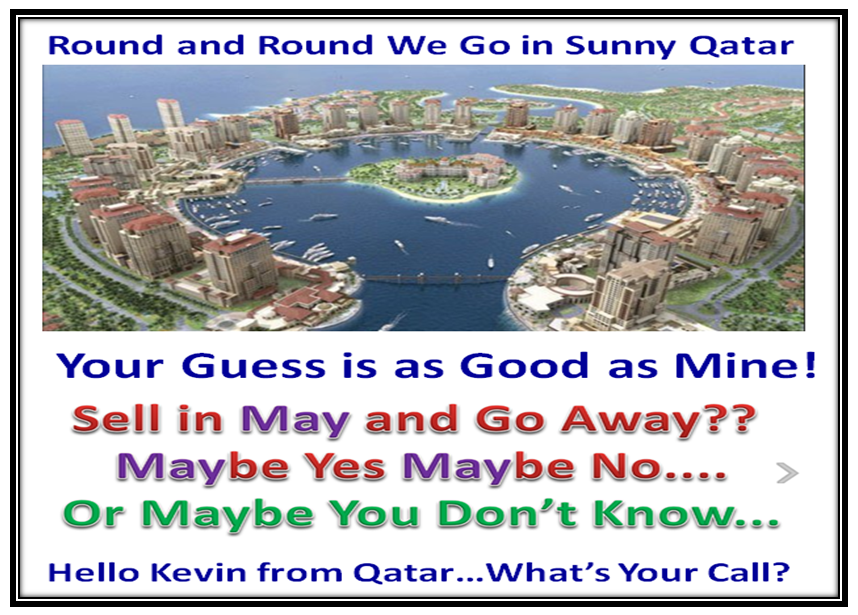 I say Round and Round we go, but really the Market Indexes are once again in a tizzy as they go up and down: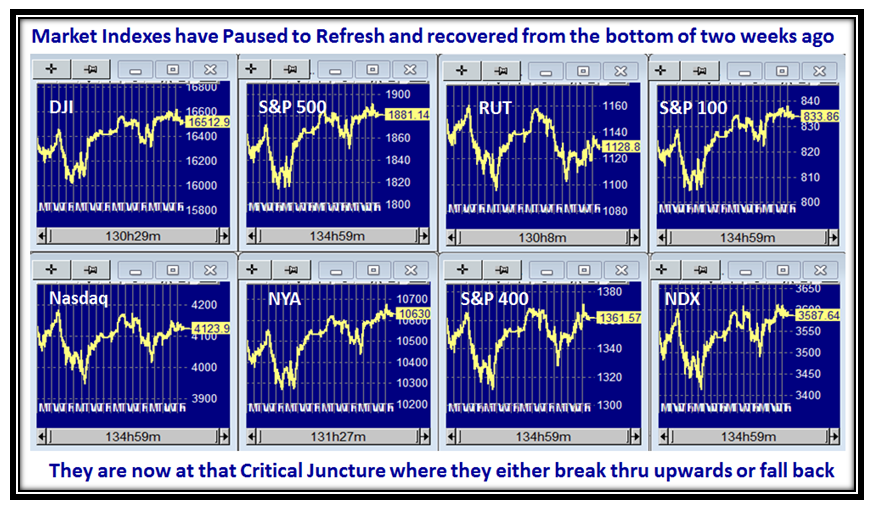 Many would say "What more do we want?" Most Indexes are close to their highs…that's true.  But it is the skittishness of the Indexes in the Yo-Yo moves they have endured particularly over the past two months that makes Intermediate Term Investing very difficult, and most must play glued to their screens for the continuous rotation we see: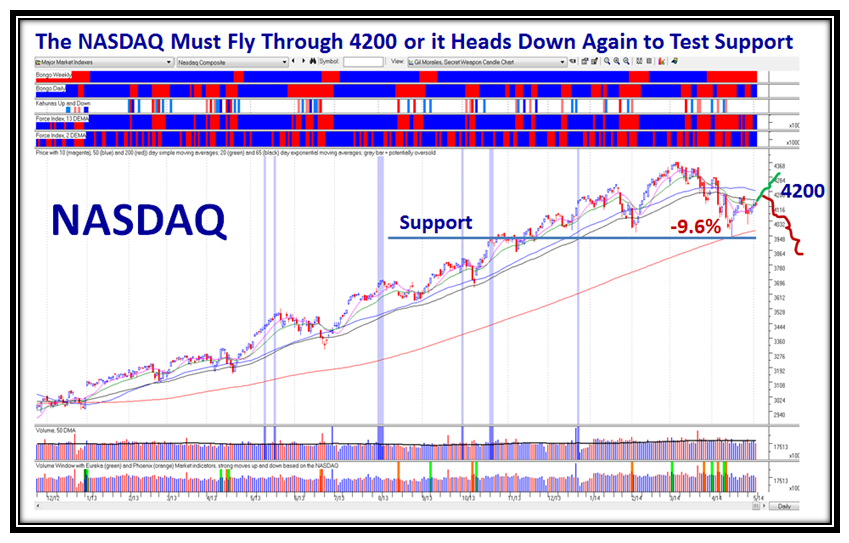 The Canaries as a group are still struggling, but trying to find support just below the 200-dma.
…And here is the Canaries Index which shows it has dropped -33% from its high and struggling for support: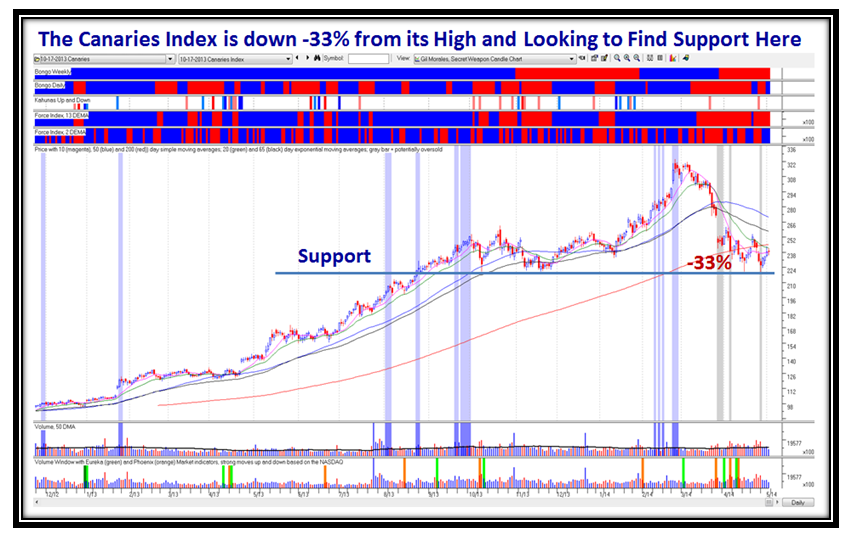 The Accumulation:Distribution Ratio is essentially struggling at Stalemate, i.e., 50:50, so again little enthusiasm: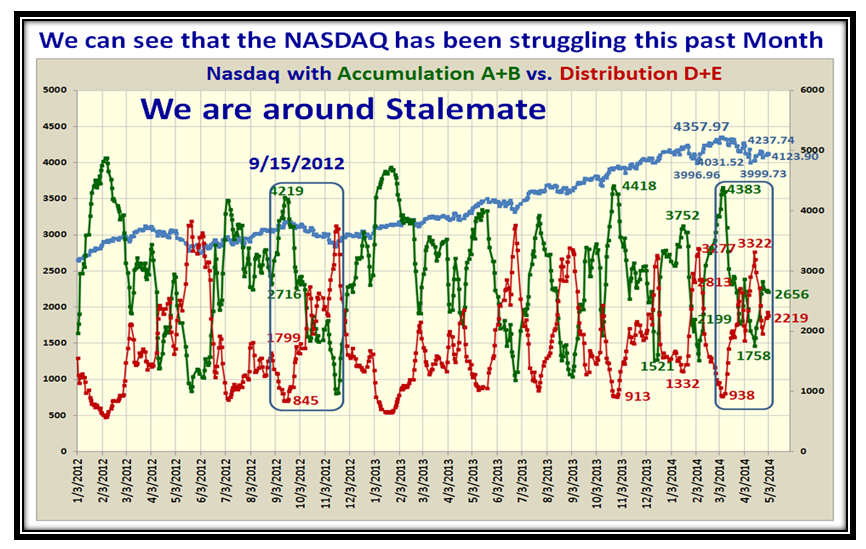 Finally, I show you the S&P 1500 as it has meandered up and down over the past two months, is 16 days up from its recent low, and doesn't seem to be able to push much higher.  Unless we see a major push in Grandma's Pies to the upside, we are now at a day count of 16 days which suggests the bias is down before it trots up: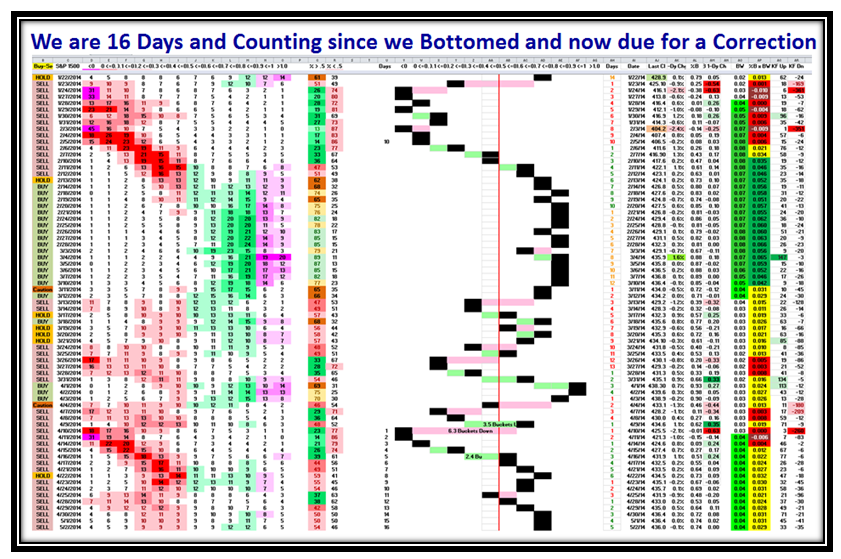 Best Regards,
Ian.