At times like these, I like to remind my supporters that my aim with this blog is to Provide Insight at Market Extremes of Fear and Greed to Protect and Grow our Nest Eggs.  We are now at an Extreme which can go up further but it is time to take stock of where we are and to show you how I manage such times: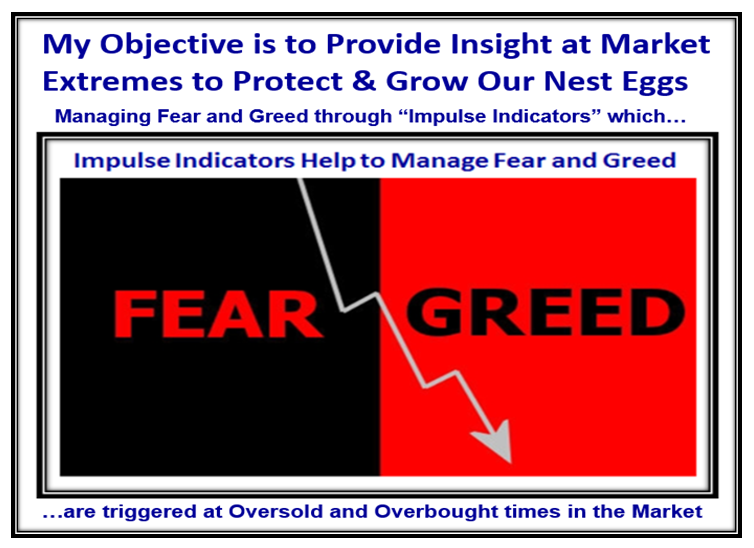 An earlier Blog Note gave you the target for the next step up in the NASDAQ of 4400, and by jove we did it: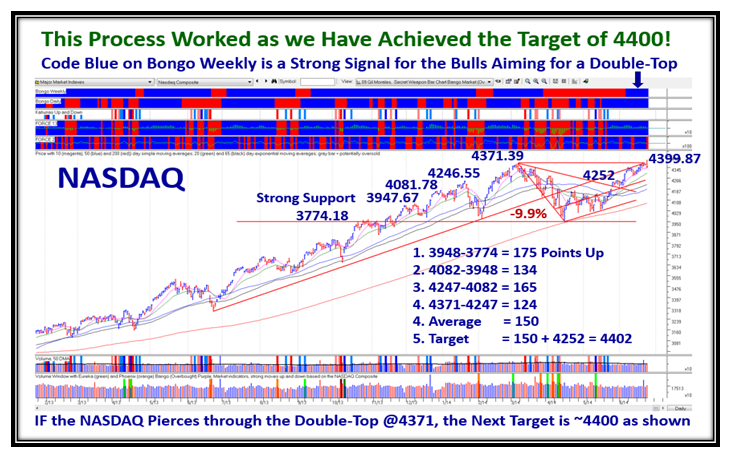 For those of you who are not familiar with the term "Bongo Weekly or Daily" here are the definitions: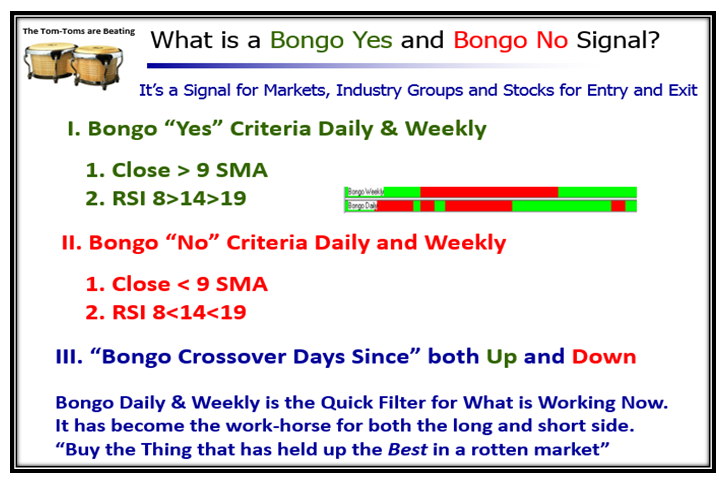 This next chart is worth its weight in gold, as it shows the percentages for various types of Corrections: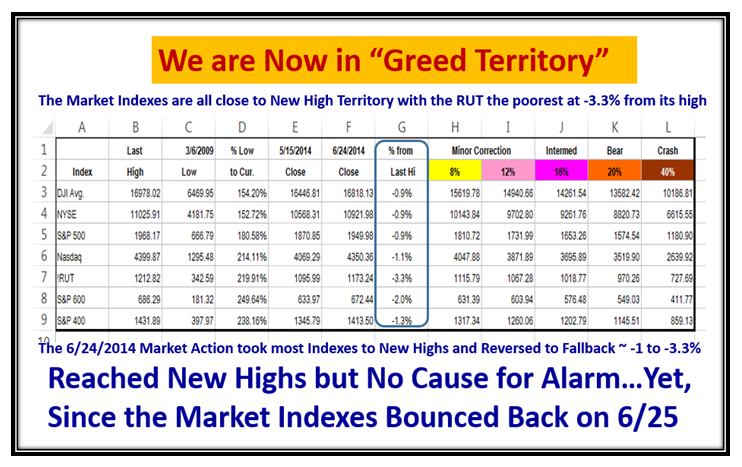 To simplify chart patterns, I work essentially with three basic types as shown below: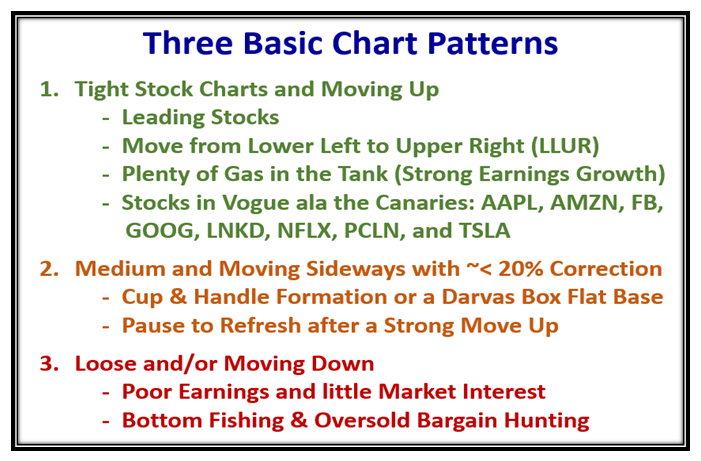 Here are four examples showing entry points based on Code Blue as shown below: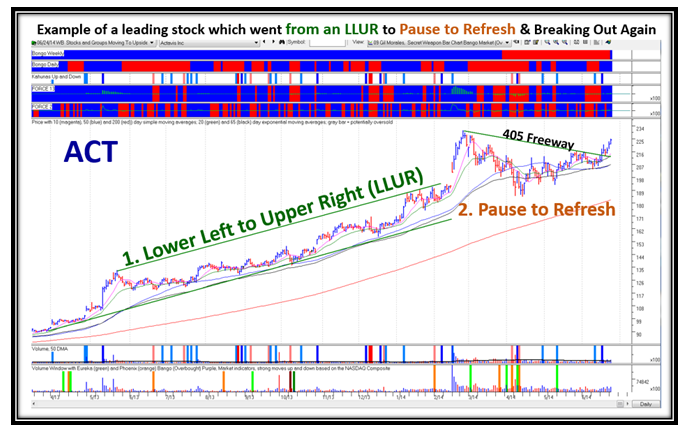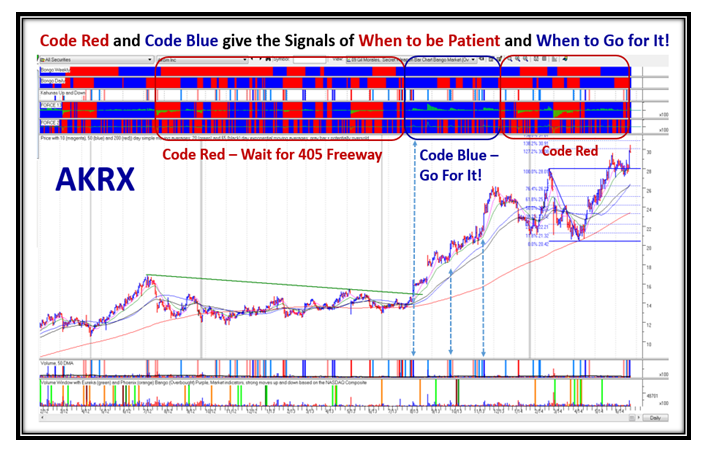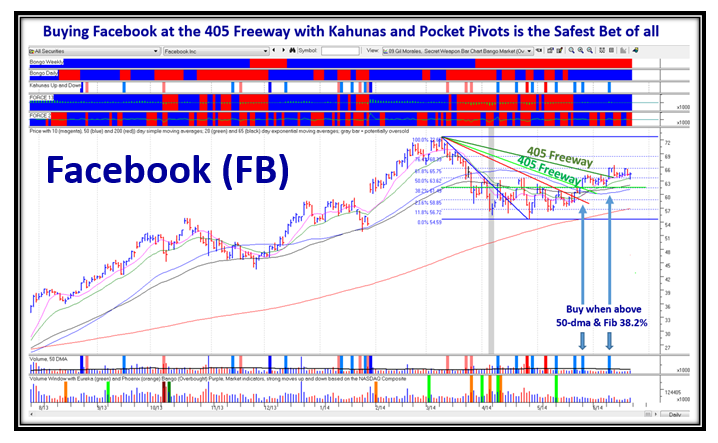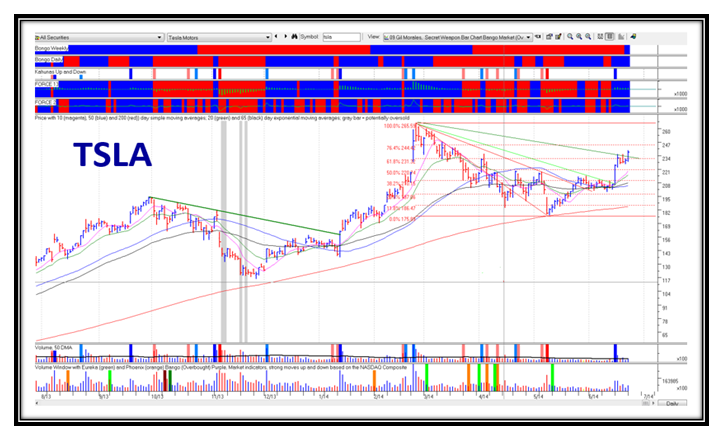 The Market Indexes have been a bit jittery these last few days both up and down, and here is a snapshot I took earlier in the day before the market closed: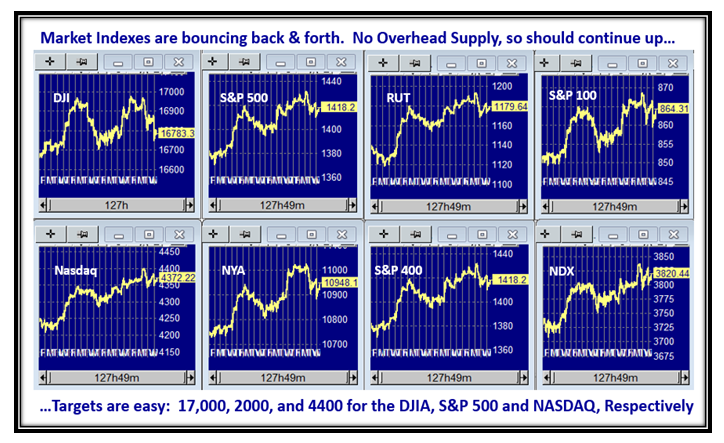 The Canaries were chirping up strongly yesterday and here is that snapshot…down a bit today.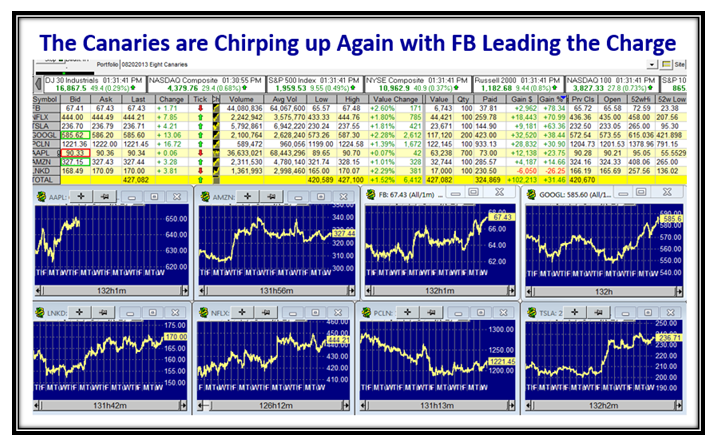 The VIX is still behaving quiet and we have plenty of Cushion: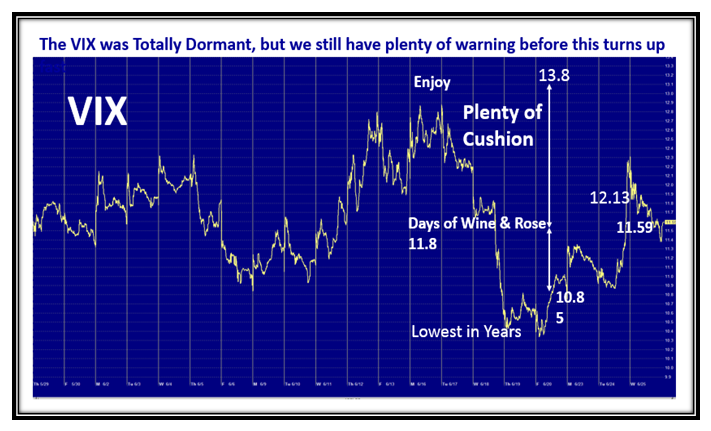 The A+B : D+E Ratio peaked at 4.1 and has backtracked these last three days, but still strong:
One of these days the markets will take a whacking, but for now they are still striving and struggling to go higher and as I showed you we are now well into Greed Territory, so play things close to your chest with tight stops.
Best Regards,
Ian.