I used this Picture six years ago to kick off the Santa Claus Rally, and we have a repeat this past week!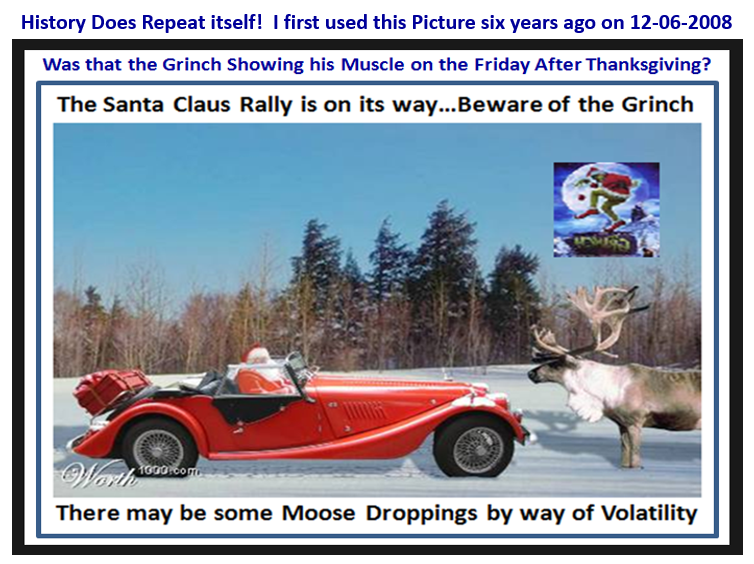 The Bounce Play off the "V" Bottom has been very impressive with 30 Trading days up, so we had the expected pullback and Pause to Refresh this past week.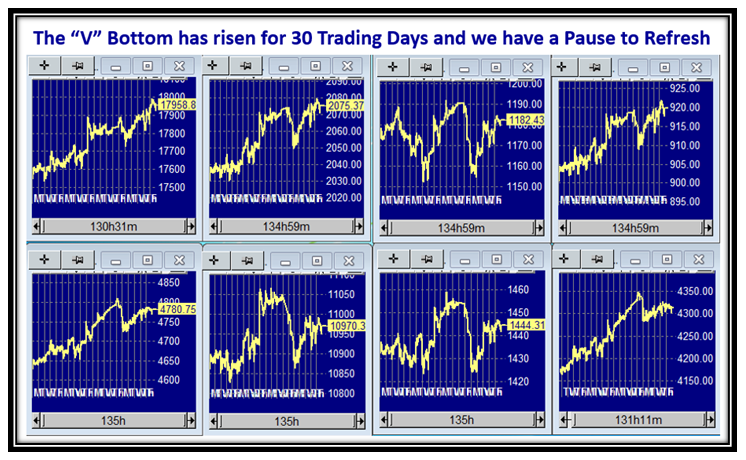 Fortunately the Volatility Index VIX is quiet, so there is room to play until one gets really cautious again: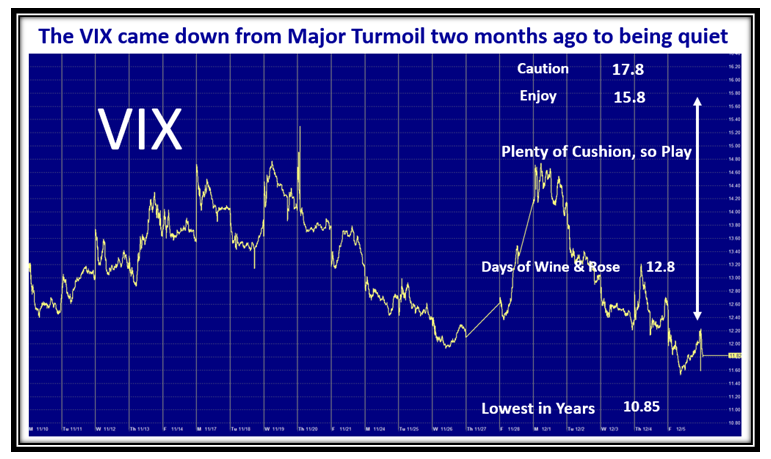 The Accumulation:Distribution Ratio couldn't maintain the high number of 3:1 and so it has backed off with expectations to go to stalemate at 1:1 sooner than later.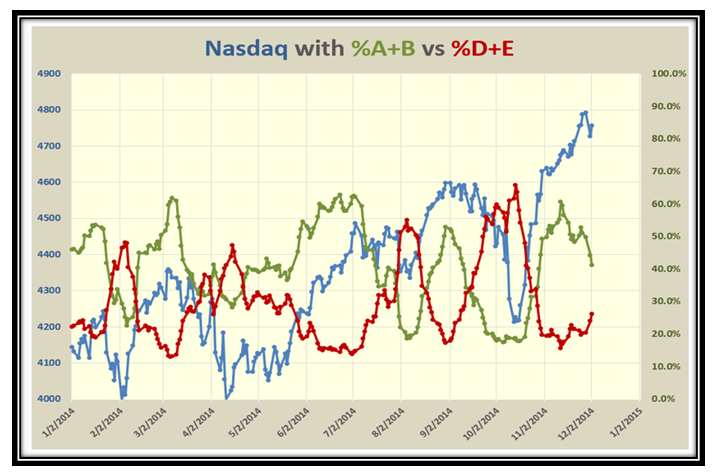 With 30 consecutive trading days up, it was high time for a Pause to Refresh and it was an easy call to make which I did last week: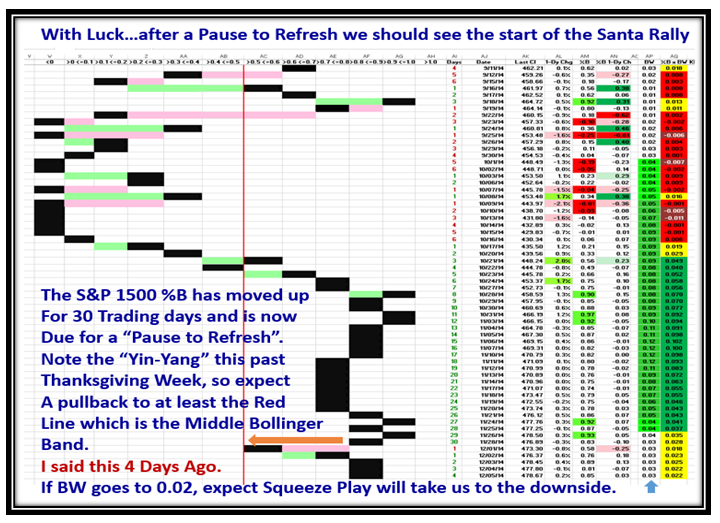 The Twelve Drummers Drumming History over the last two years has now established the longest run at 30 Trading Days, so this will become a valuable yardstick to bear in mind for future long rallies: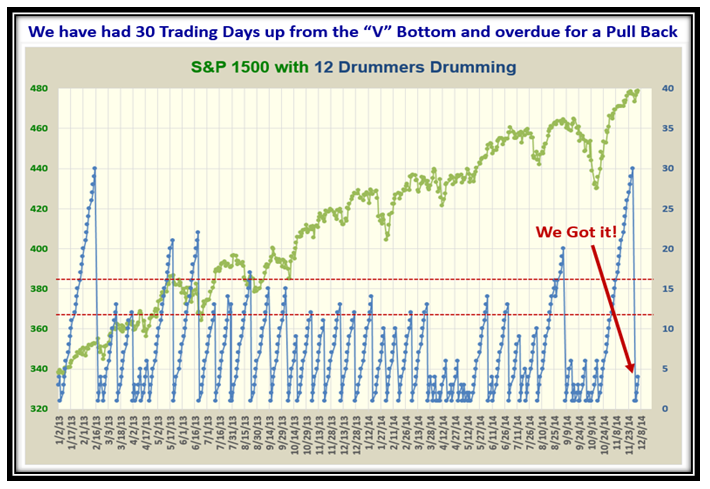 Enjoy your weekend.  Best Regards,
Ian.