I had planned to use this slide as my opening remarks for the Seminar in 2&1/2 week's time, but after two days of utter chaos in the stock market, I felt a bit of levity would be in order rather than my writing a screed of where we stand.  Who knows…I may still use it?!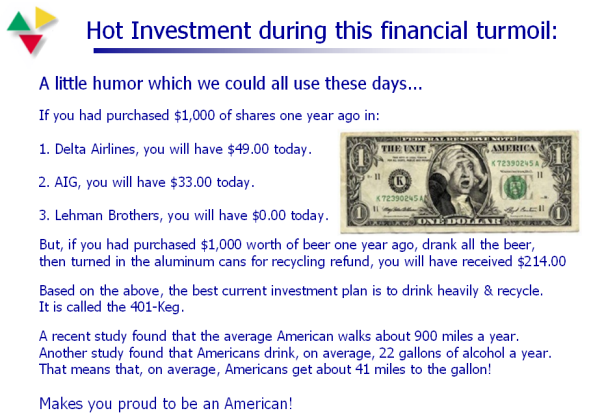 To at least give you an idea of the market's reaction to the European debacle today after their Markets followed suit since our decline after the Bailout Bill was passed, here is what transpired on the DOW:
In a sentence, it is called "Pick up the Pieces!"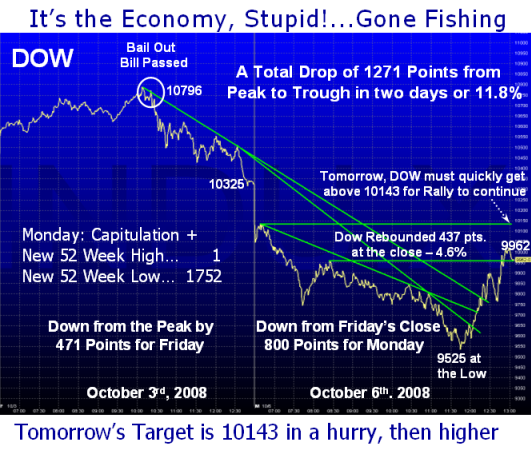 Enjoy!  Best regards, Ian.