The back and forth by the Bulls and Bears is certainly interesting.  Yesterday we had a 4% down day and today we bounced back over 2%.  So the Pirates of Penzance were foiled this time but they will be back soon.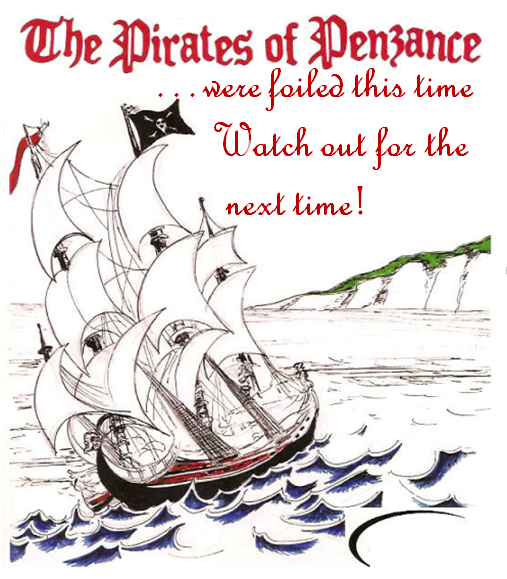 The reason I say that is that every technician has latched onto the rising wedge syndrome, a sure sign that the Market is overbought and over-reaching: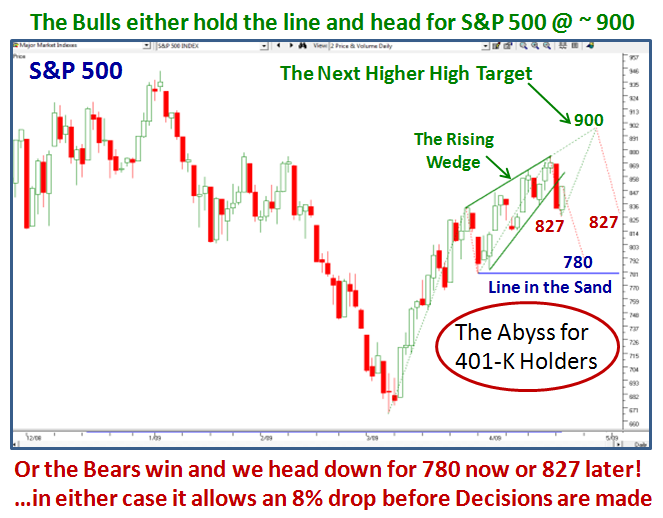 Now that we had an Eureka today to counter the Phoenix of yesterday, the Bulls are still in a tenuous control, and can resume their efforts to drive for the next logical step of 900. Alternatively, Bears come roaring back and break the trend by driving the S&P 500 to the last line in the sand at 780 before there is the likelihood of further capitulation and deterioration of the 401-K's around the country.
The cushion we now have on the downside is 8% and 14% to and from the Line in the Sand at 780 as shown below.  I cannot lay out the Game Plan any simpler: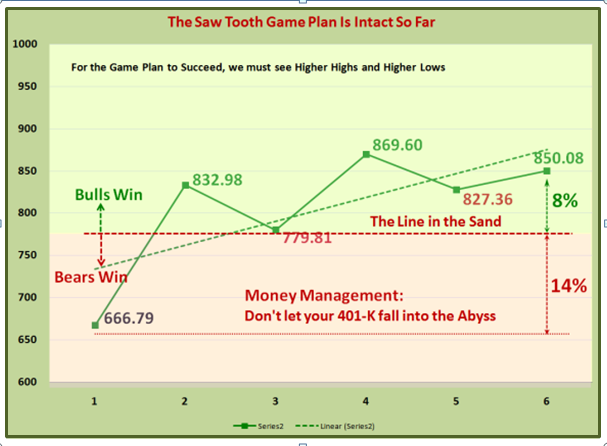 What then is the Dark Cloud over the Market?  The Health of the S&P 500 Earnings Reports.
I laid the problem out at the Seminar and it doesn't take any explanation.  The Pessimists
say we cannot support more than 400 to 600 on the S&P 500 – the gloom and doom scenario.
We may not get out of this problem for at least another two quarters.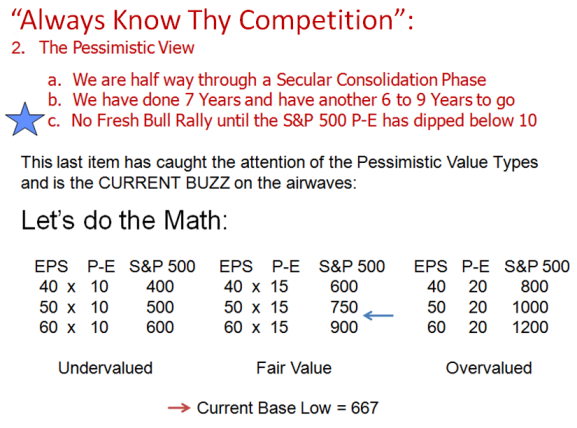 Meanwhile the 1937-38 Scenario is still intact for those who got the Woodward and Brown
Scenario, so keep your fingers crossed.
Best Regards, Ian.