Time flies when you are having fun and who would have thought that we are just seven weeks away from the New Year.  I don't show themes about Santa Claus Rallies this early, but as you will see there is a method in my madness and I assure you I have not taken leave of my senses.  So with that in mind, I offer you that during this next several weeks there will be much talk about Santa, the Grinch & Moose Droppings along the way: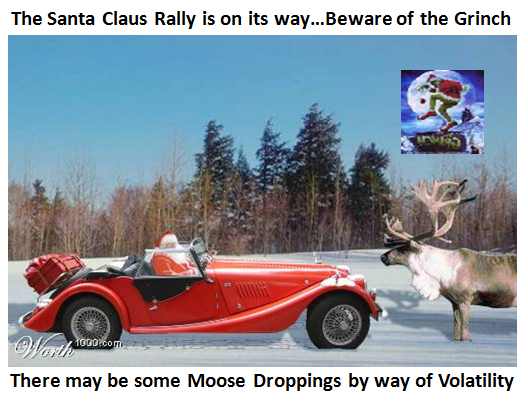 I have taught you not to fall in love with one theme for which way the Market will go…it is fatal to do that and I have mentioned enough times that now is the time to have light feet and stay nimble.  That said, for the benefit of those who may be passers-by, here is what I espouse and follow faithfully.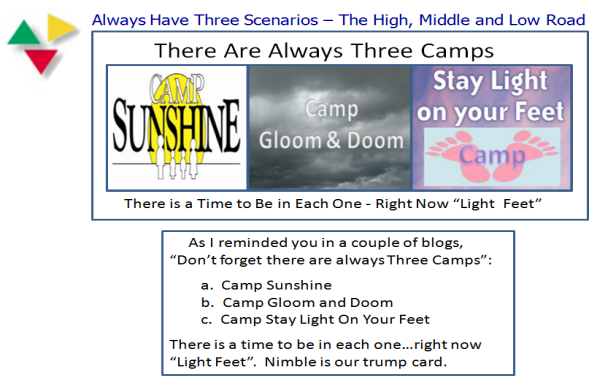 At the Seminar we held two weeks ago, I gave my friends the balanced review of the internals of the market and which way the wind was blowing for each Camp and I would like to share it with all of you.  Please note that only three days ago I came out with a blog note that said the Internals had gone to "Pot" and showed you why.
Here in quick succession are three slides I used (suitably updated where necessary) which lays out the case for Camp Sunshine and Camp Gloom and Doom, and poses the question "When will we know this Powerful Rally is over?"
The Case for the Bulls: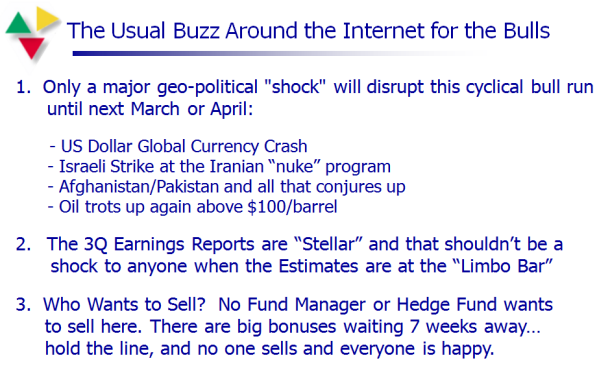 The Case for the Bears: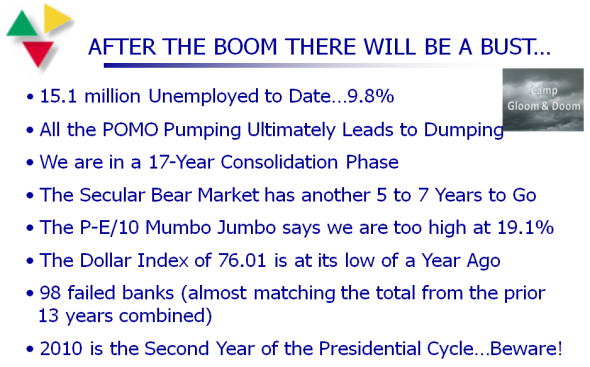 When will we know this phase is over?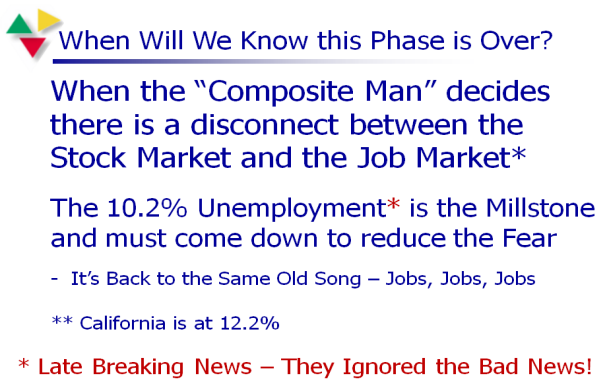 As I digest the various discussions on the bb's I frequent, there are excellent reviews of what will give confidence that this is or is not a Bull or a Bear Trap, depending on which side of the fence one is on.  The eye opener for me is what transpired on Friday with the jobs report as I highlighted in red on the above slide.  So I offer you the following slide which may just shed light on what the Composite Man's goals are in the next seven weeks and why I felt I should give you an early heads-up on the Santa Claus Rally and January Effect phenomenon: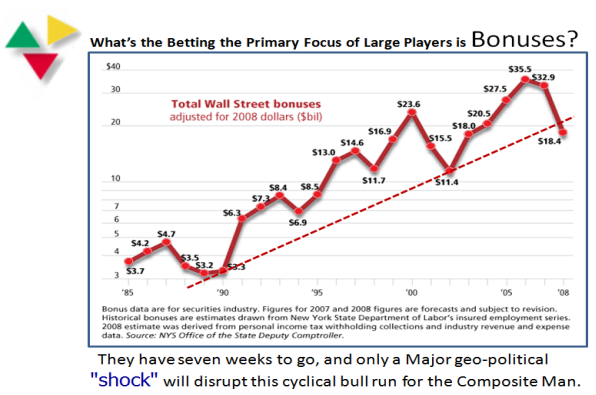 We shall see how this plays out. 
Best Regards, Ian.