Theresa Wrote:
We really appreciate your prompt response to Robert via your blog so we all can benefit from your insight. We especially appreciate all the time & effort you put into digging up the old data to further substantiate your analysis.  You definitely have outdone yourself on this one!
Now may I ask 2 stupid questions?
1. What clues do we look for to see how long/severe the potential correction may be before we head for the Christmas rally?
2. Do you see a rotation out of tech sector into financial based on Friday's action?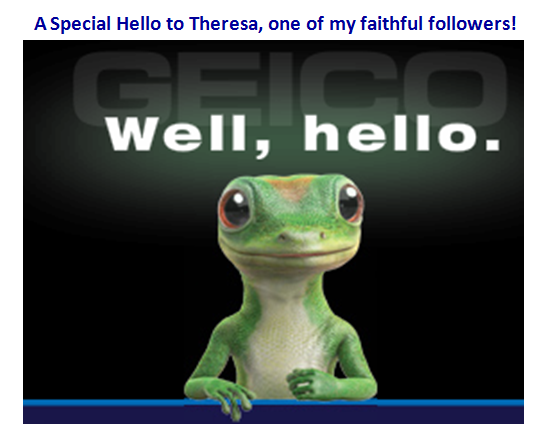 Theresa…Thank you for your note of appreciation.  You are one of the faithful ones who always gives encouragement, and you never ask "stupid" questions.
Here are the clues to look for:
1.  It's back to basics…I taught Peter 15 years ago and you 10 years ago to watch the High Jump.  With a Strong Eureka coupled with a Breakout Gap up on most indexes (probably an Exhaustion Gap), we should expect strong momentum as evidenced by the 570 and 500 S&P 1500 stocks recorded above the Upper Bollinger Band, i.e. >1.0.  That implies that the High Jump will reach for its normal "Higher" record of about 23% for the Total of the 17, 50, and 200-dma as shown in "High Jump Individual Lines" in your Charting Module using the S&P Super Composite 1500 IDX in Major Market Indexes.  If the Momentum is relentless, expect this to rise to 30% as it did back in 7/09.  Although the Total Index itself may start down from its peak, expect the Market Index to continue up for a few days more.
2.  I also taught you that the Greatest Leaders rise above the 9-dma.  However, I emphasized that when they rise above the 4-dma to watch out for a climax run as Indexes, Industry Groups and Stocks cannot sustain that steep a rise for very long.   When the 4-dma turns down, and then plunges through the 9-dma (these days most use the 8-ema), the party is over, ESPECIALLY if there has been a 1-day correction of >1.7% in most of the Major Market Indexes.  Eventually the 9-dma (or 8-ema) will have crossed over down through the 17-dma, and if it is to be a severe correction, the 17-dma will break the 50-dma.  By then you snoozed too long so you will lose…big time.
3.  If we have a big correction, then for sure it will be accompanied by a Phoenix and at least a Little Kahuna to the downside. That implies that "Buckets" will be skipped to the downside. A little Kahuna means 2 buckets skipped and a Big Kahuna implies at least 3 or maybe 4 buckets skipped to the downside.  You have a lot to catch up with when you next attend the seminar.  I know, I know, happy family affairs are far more important.
4.  By then Elder's Force Index 2-ema followed by his 13-ema (Ron's favorite indicators) will have turned from Green to Red.
5.  More recently, you have learned about 12 Drummer's drumming.  That suggests that we have UPTO 12 days before the current Rally corrects.  I covered all of that in my last note, so you are on guard for what to look for.  Please understand that the last long rally that ended after 65 Trading Days, took only two days to break from its high when it recorded over 500 stocks >1.0.
6.  Ron has pinpointed the action of the Dollar as a critical item to watch these days.  The market is currently working inversely to the fortunes of the Dollar.
7.  Again, as I have taught you for ages, no strong rally can have wings without both the Technology and Financial Sectors on fire.  As you well know, Technology has been strong throughout this rally, but the Financials have been in the dog house, and it is no surprize that the XLF ETF has taken off these last two days since the POMO action reported by Helicopter Ben of $600B.  I would be very surprised if Technology stocks gave up the ghost.
And there you have it!  Best Regards, Ian.