It has been a long time coming, but the Bears lowered the boom today. I'm glad I gave you plenty of warning, and now we shall see how quickly the Bulls can recover.  Those who follow the "Bucket Brigade" will understand the numbers in the Cartoon below, especially the 13.8% of stocks in the S&P 1500 sitting below the Lower Bollinger Band %B <0.  It also goes without saying that we had a Phoenix today, so the Bears have control after a long dry spell: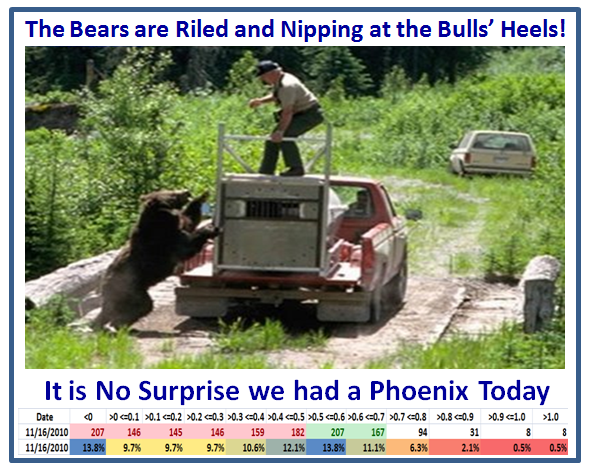 We have had a twelve week Rally, but the Market was broken today: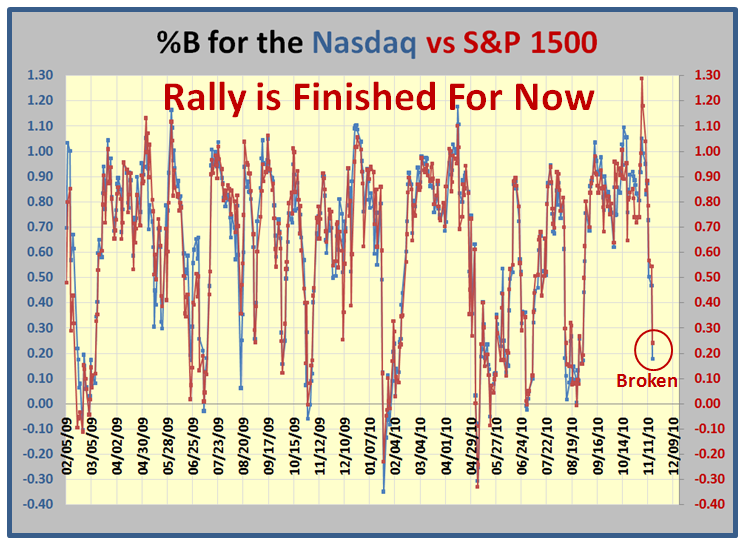 Now the question is how much further does it go down before the Bulls come roaring back: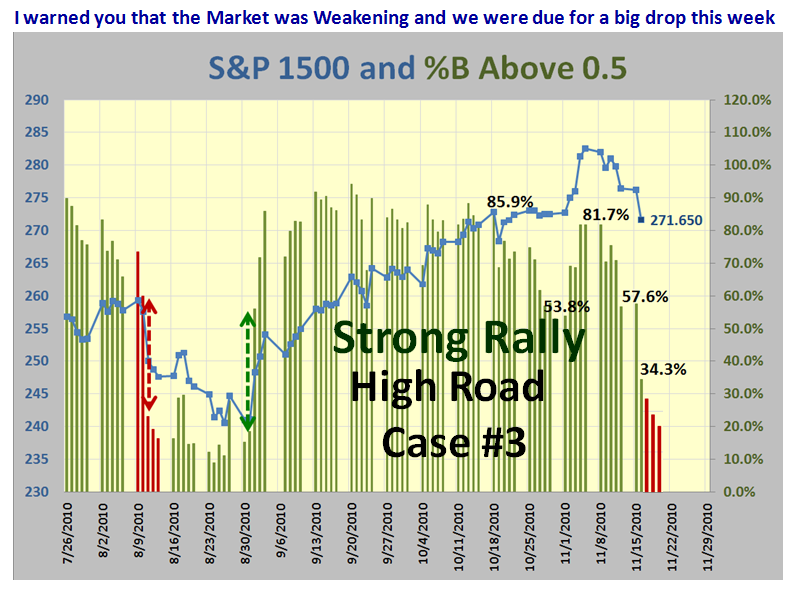 …And here is its twin chart which shows how drooped the %B is below 0.5: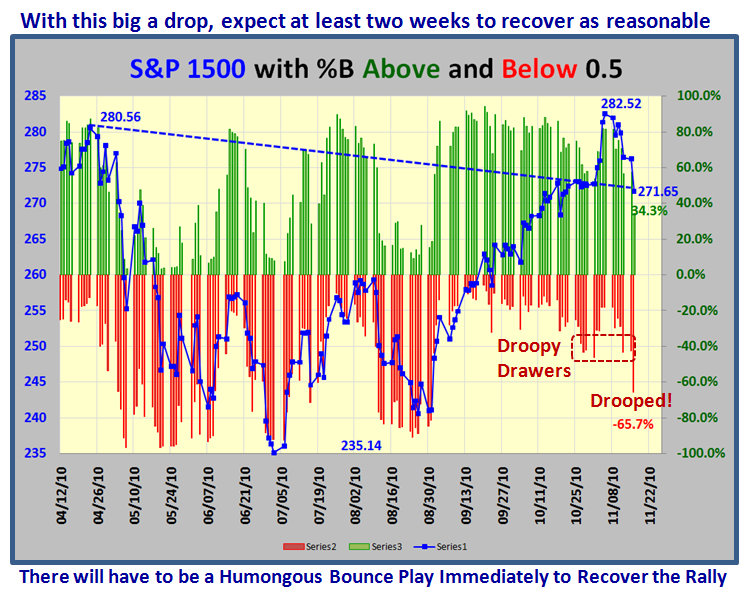 This last one should seal the picture for you as it shows the deterioration in one day!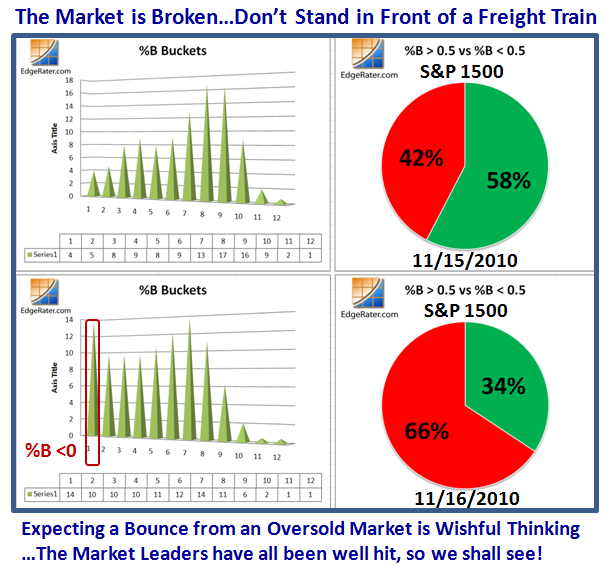 Don't forget that this is Options Expiration Week, so keep your Powder Dry.
Best Regards, Ian.