The Stock Market had a great day before Thanksgiving, but then the expected follow through fizzled badly on the day after, so we are still stuck in no man's land with a slight bias in favor of the Bears.  The Grinch hit hard on Friday and hammered the OEX, the S&P 100, as I will show you later.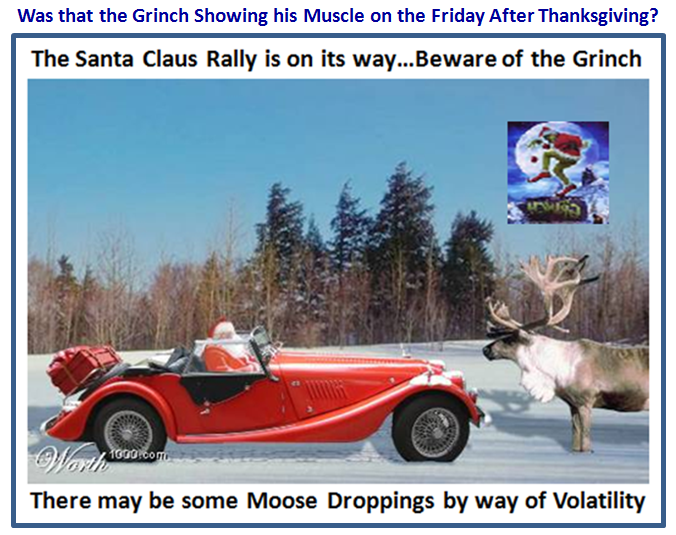 We have tracked this strong rally ever since the Hindenburg Omen scare back in mid and late August, and now that all of the kerfuffle is behind us I showed you three possible scanarios last week.  We sit 50 trading days up from the low with a couple of weeks "Pause to Refresh":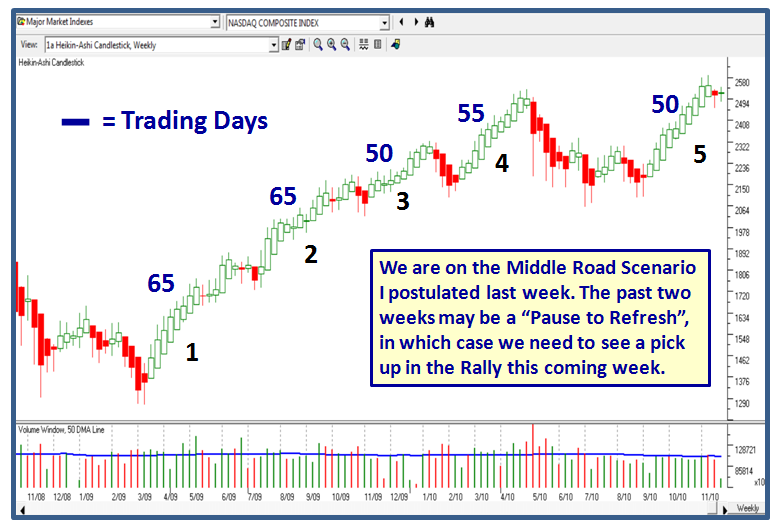 When we had that extraordinary jump in %B >1.0 for the S&P 1500 where we clocked up 1.25 with 570 stocks, I suggested that we had within 12 Days to see a turn down and I am glad to say that yardstick seems to work quite well: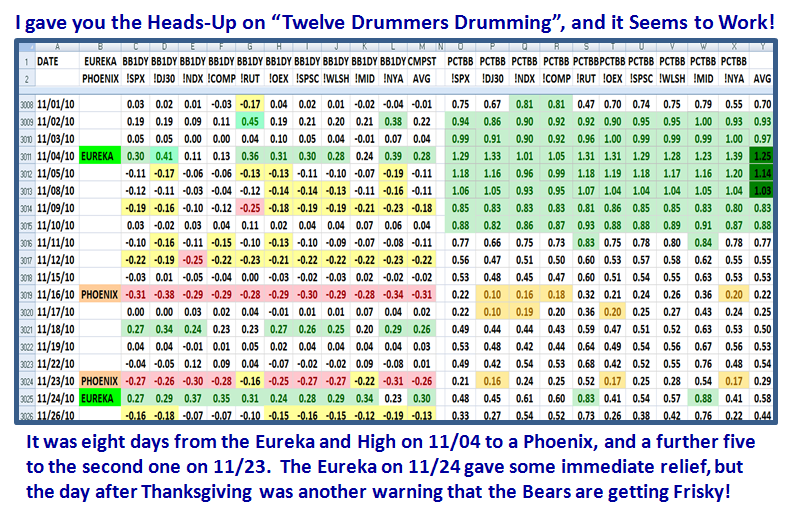 Grandma's Pies are sitting at almost equilibrium and we really need a strong push this coming week to drive the market into a strong rally.  The Bulls are hoping that the Black Friday results for Retail Shopping will give the market the thrust it needs, but the dark clouds from the North and South Korea skirmish is hanging over the market's head: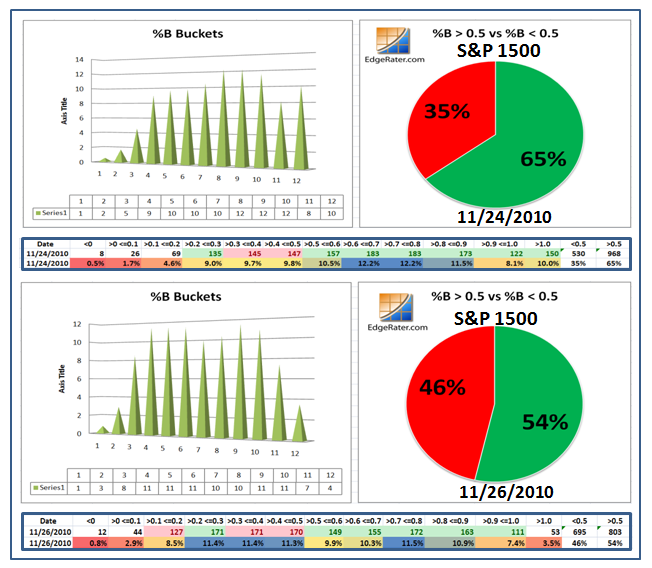 …And the Inverse ETFs also show that the Bears have the upper hand at the moment: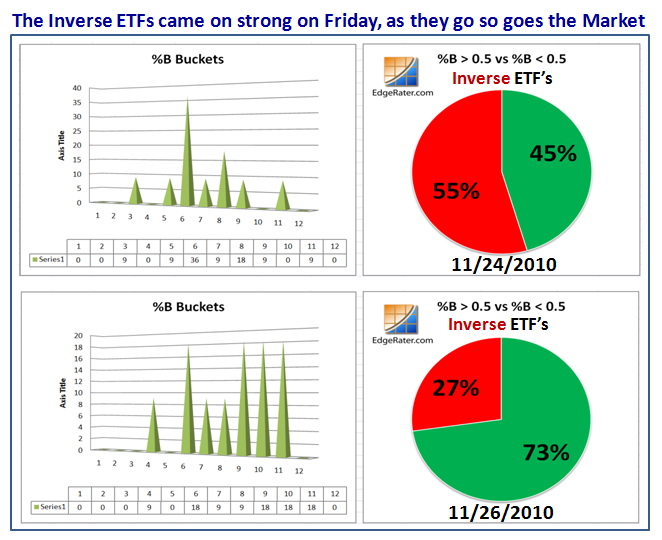 The S&P 100 (OEX) was hammered last week and is the weakest of all the Major Market Indexes except for the Dow Industrials as you will see below: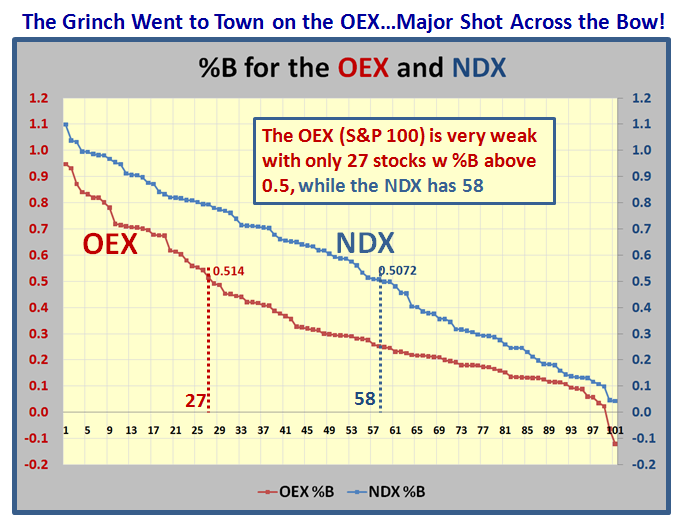 Here is the overall performance for the ten Market Indexes shown and one can immediately see that the Small Caps led the way: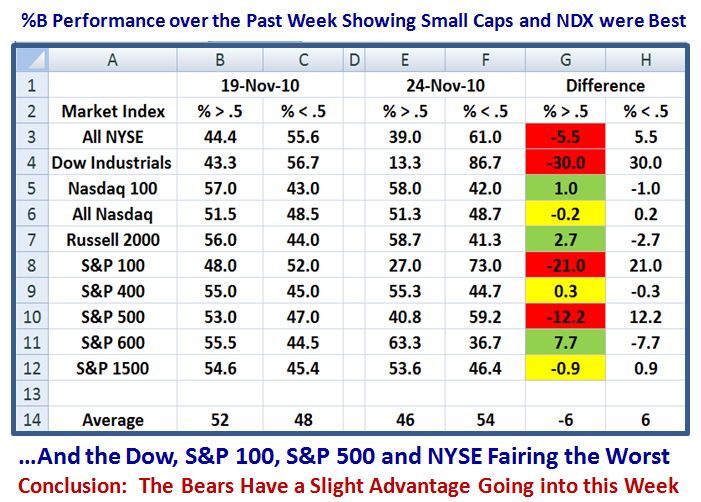 So there you have it.  We should soon see if we have a Santa Rally or continue down before we have a move to the upside.
Best Regards, Ian.