It is our tradition to Wish You and Yours a Happy Thanksgiving from the HGS Investor's Team, and we hope you have a joyous time with your family and friends around you this coming week.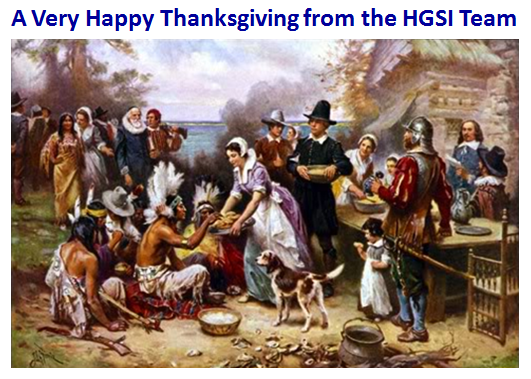 This next chart reminds you that we are at a Stalemate with a slight positive bias in favor of the Bulls: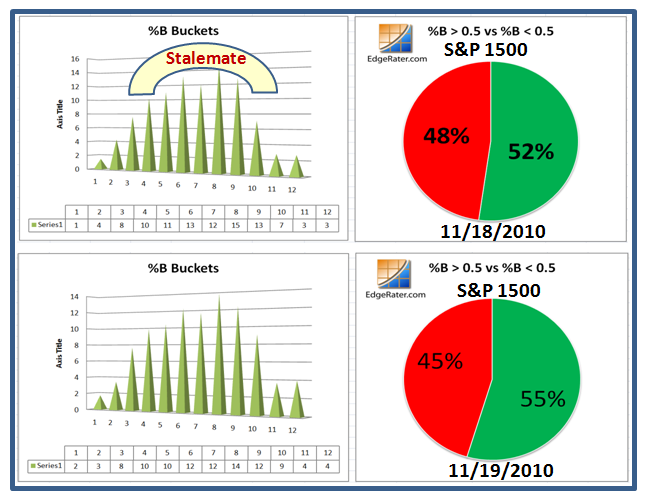 I have taken a shot at three possible outcomes for the High, Middle and Low Road Scenarios and we shall see which one the Market actually takes next week and a few weeks after, going into the Santa Claus Rally.  I remind you that on past occasions Santa has suffered from Moose Droppings, so don't count your chickens before they are hatched:
The High Road Scenario:  Having had a couple of shakey weeks, the Bulls come roaring back and drives for a strong rally right into the end of the year using this time last year as a Template!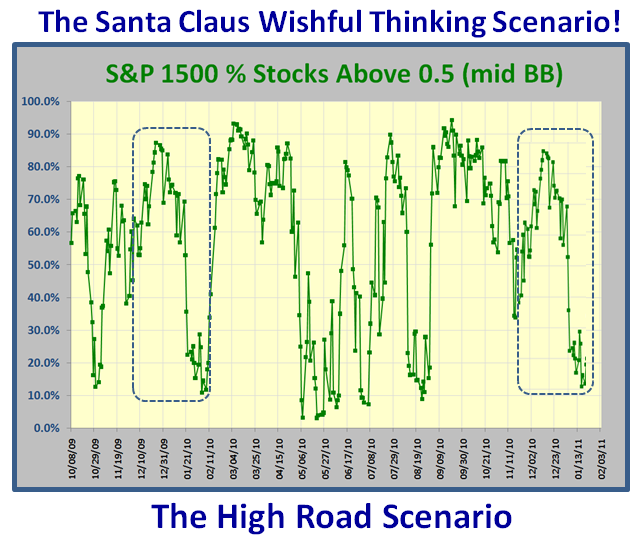 The Middle Road Scenario:  This suggests that we have a good week next week, but the Bears take another pot shot at driving the market down into early December, before the Market picks up again going into the New Year: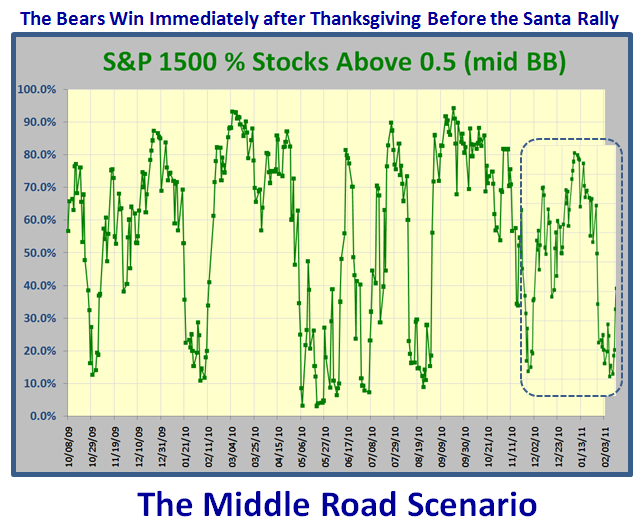 The Low Road Scenario:  The Grinch visits us early and not only spoils the traditional rise during Thanksgiving week, but also dampens most of the Santa Claus Rally, before giving some relief going into the New Year: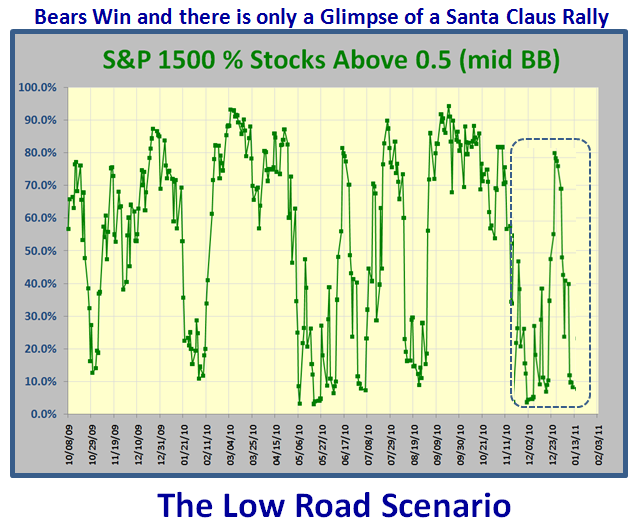 …And here is a reminder from an old chart I have that suggests that both Thanksgiving and New Year's are the strongest weeks of the holidays as shown below: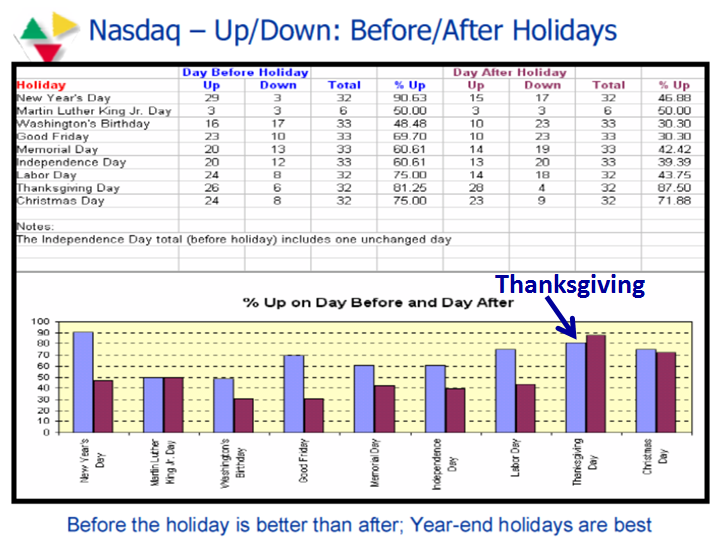 Let's keep our finger's crossed and hope we can go out the year with a renewal of this long rally which we have enjoyed for the past twelve weeks. 
Best Regards, Ian.