Just when the Stock Market seemed to be struggling one more time to defy gravity and benefit from the Fed's POMO or QE2 actions, we have had a major shot across the bow with the eruption on the Egyptian scene.  From our perspective it has meant a FIVE BUCKET Drop in one day and since you are now very familiar with my terms, it goes without saying that it is high time for you to take note of what the alternatives are for this coming week: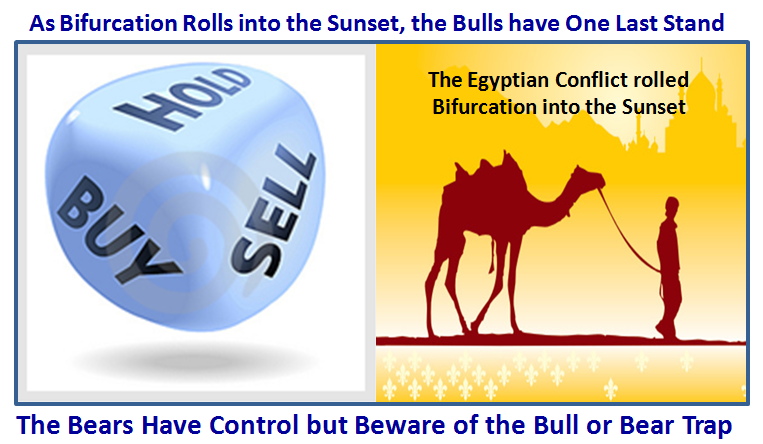 Here is the impact on the Market Indexes on Friday with the eruption of the Egyptian Crisis…a five bucket skip: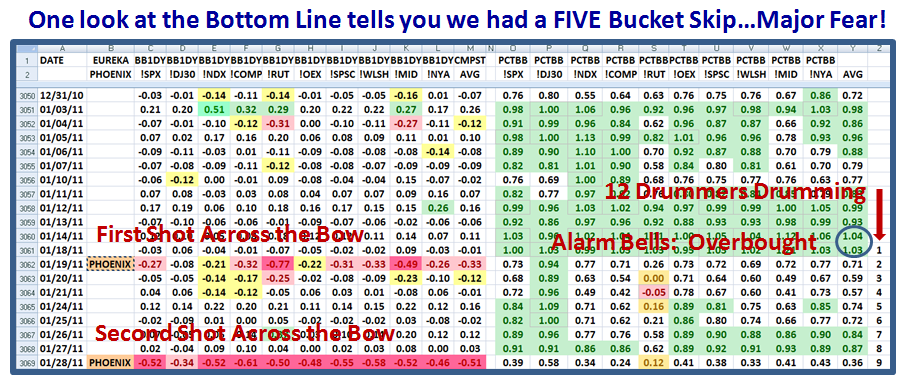 If you look at the extreme right column, you will see that the count is Nine Days on the Twelve Drummers Drumming Concept!  It seems to be a gem for keeping tabs of when the Market gets vulnerable.  Those red numbers at the bottom row are not seen often and not to be taken lightly…We are fortunate to have a weekend in between to digest what has transpired and to see the further reaction in the markets abroad before Monday rolls around. 
We are down to "Custer's Last Stand" as I have penned before many moons ago and the next few slides show you where the clues are as things evolve next week.  Just look at the deterioration this past week: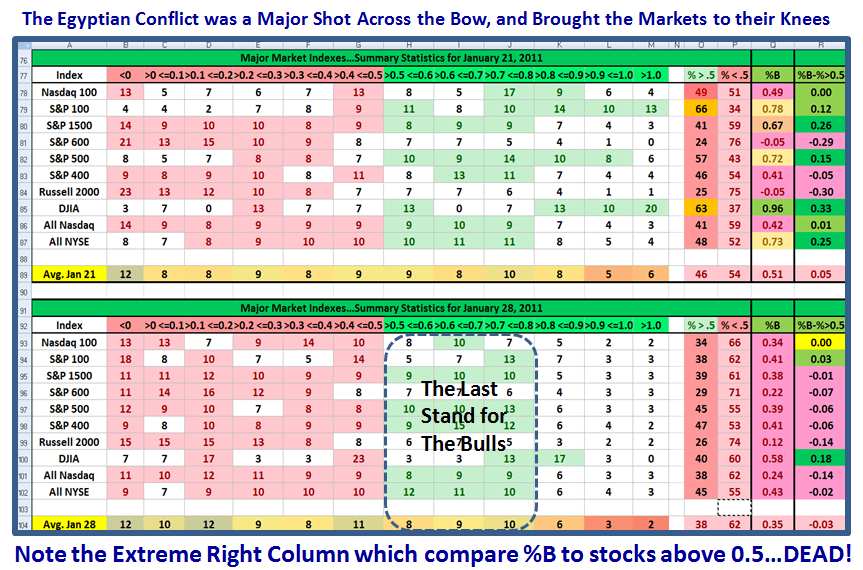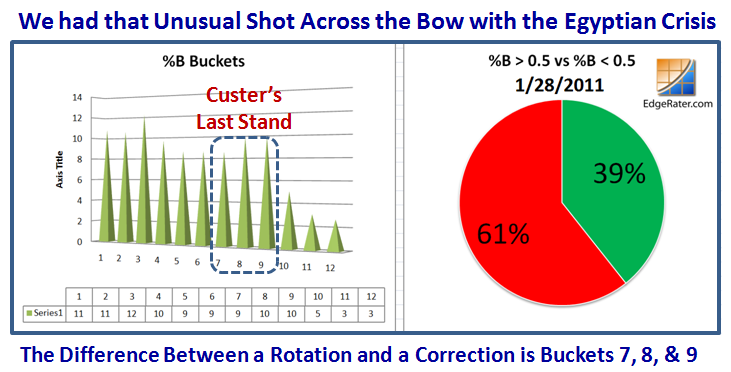 …And here is a snapshot of the movement from Overbought to Bifurcation to Rotation in the past month.  I show what to look for if we have a full blown correction, and again why Buckets 7, 8, and 9 is the last stand for the Bulls: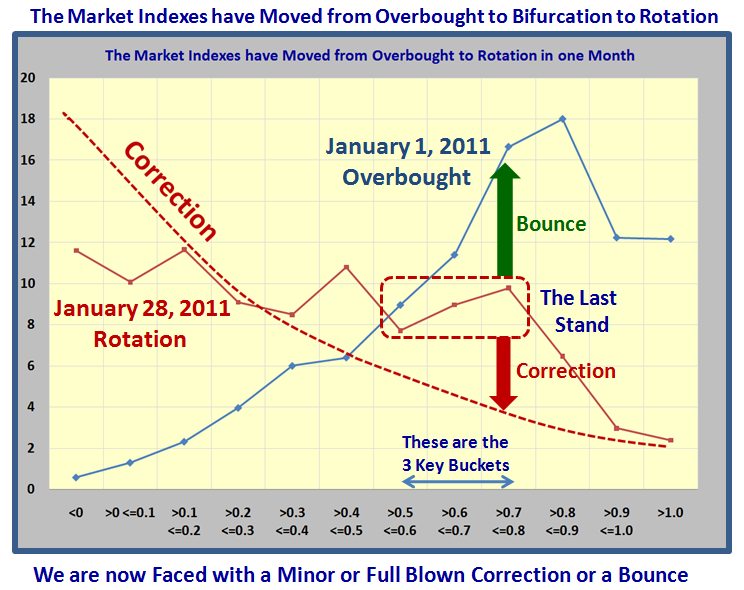 Here is a chart I gave you on the January 23rd Blog Note.  It gives you the answer to a full blooded Correction: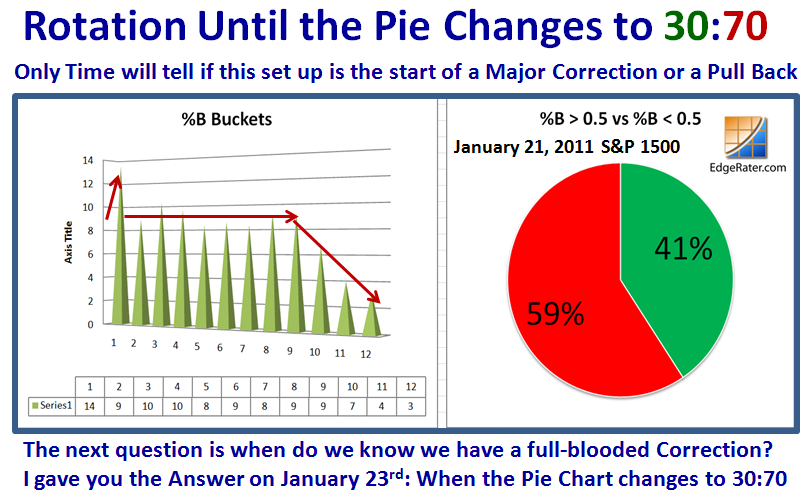 The only hope and salvation for the Bulls is the Feds POMO action and we shall see if this has run its course or if there is more fire in the belly to stem the tide and continue the euphoria to the upside: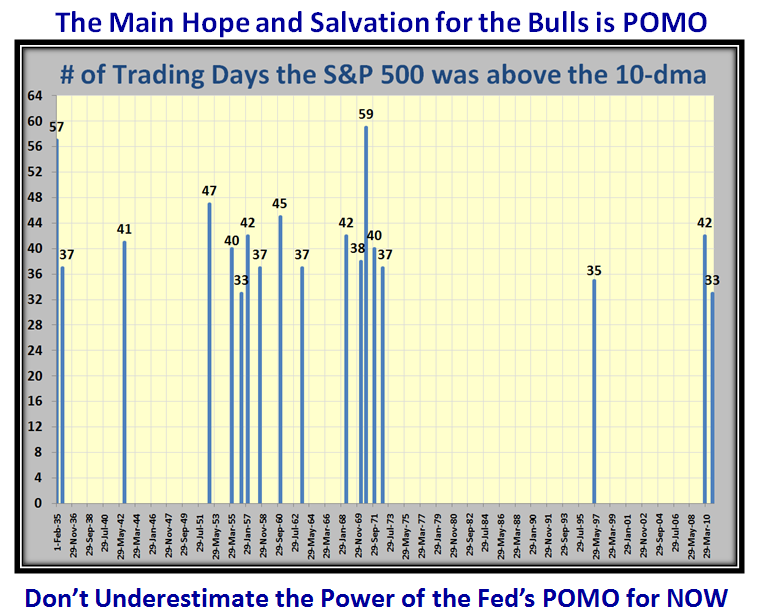 The immediate future ala Monday looks very bleak, but hopefully we will ride this crisis through.  Be careful of both Bull and Bear Traps.
Best Regards, Ian.