I see that some of you like this picture which I conjure up from time to time, as this is turning out to be the crucial week for the Stock Market given what is in store for us by way of Late Breaking News which I will get to in a minute: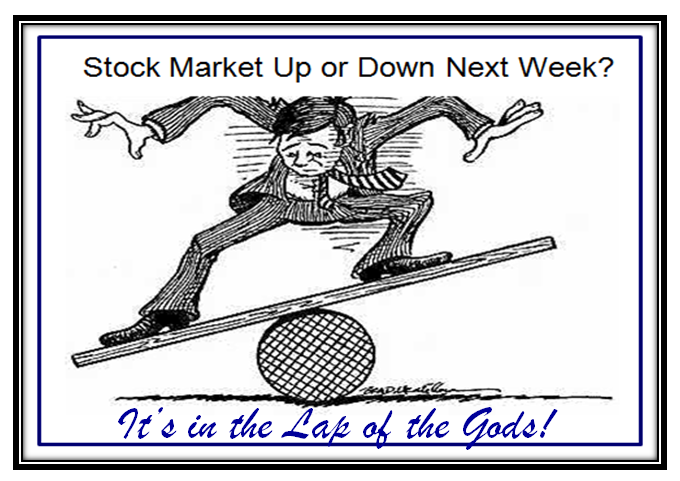 But first let me pay a tribute to the man who best exemplified "Think Outside the Box"…Steve Jobs: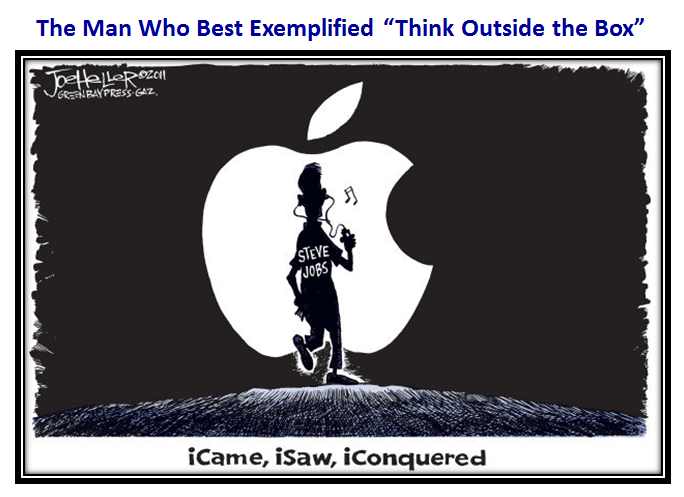 Last week's performance was very encouraging after the three Fakey's we have endured so far.  I've shown you this slide before, so it should need no explanation, other than to point out that the market behavior this past week is very similar to that of the March 2009 Template I show at the bottom of the chart and is what we must achieve to assure the start of a decent rally.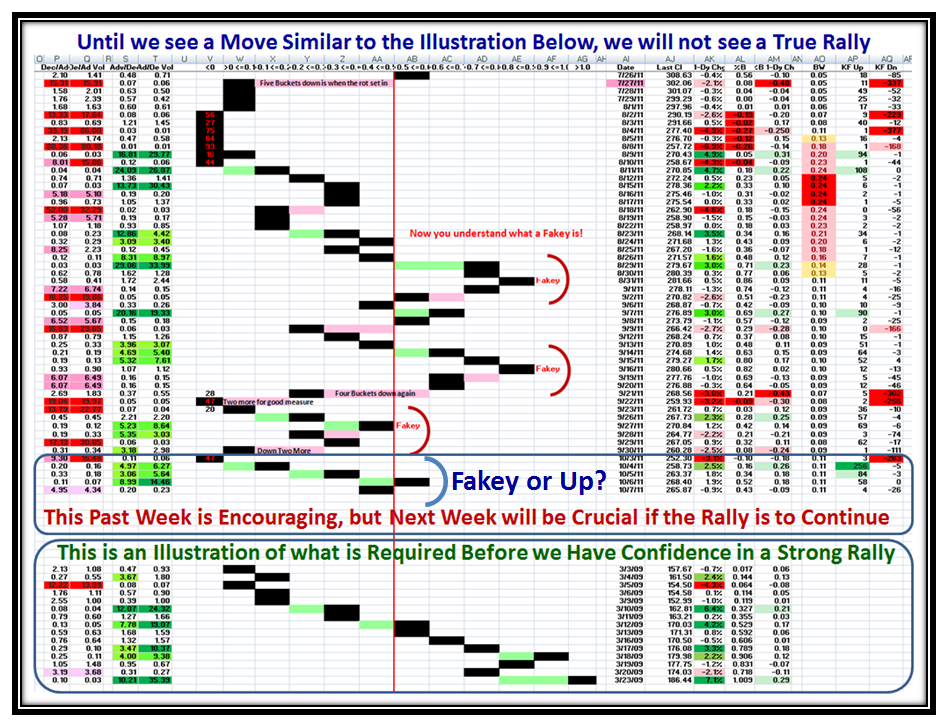 As we can readily see, the see-saw, Marjorie Daw roller coaster action we have witnessed these past two months, and particularly this past twenty days, has provided us with an easy scenario to read the Next Bull Elephant Stompings…either up or down: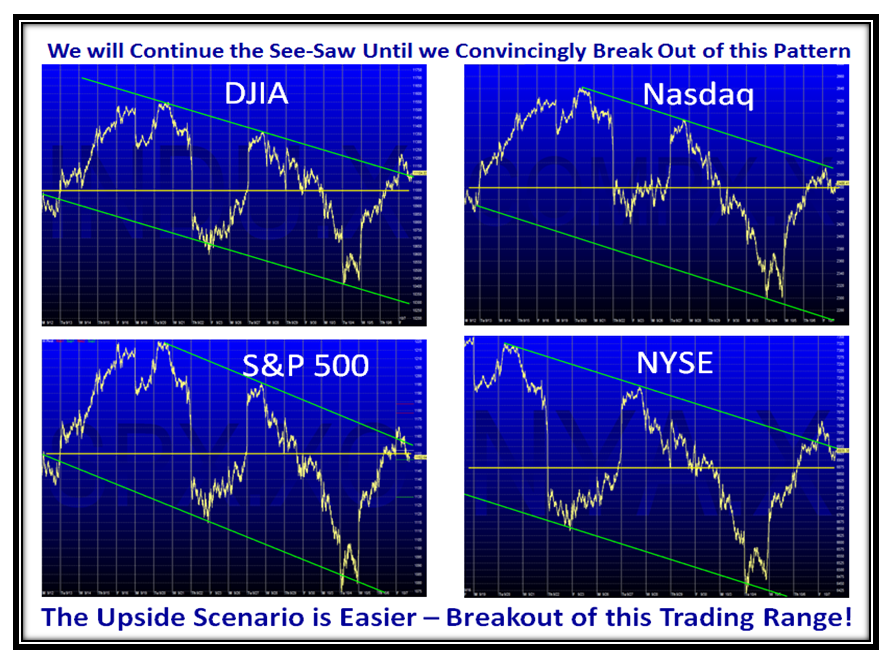 Now here is the Upside Scenario, which as you would expect is Europe News Driven, and couldn't come at a better time if we are to see a continuation of the good rally attempt last week, based on the %B chart I showed you up above.  We will have to see if there is a positive reaction tomorrow in the Asian and European Markets before we can tell whether the news by the German and French Leadership has any positive effect to at least stem the tide from downwards for the start of the week.  You will note that I show that Alcoa, Google and J.P. Morgan Chase kick off the new earnings season next Thursday; also, tomorrow is Columbus Day so some markets may be closed, so we will just have to wait and see:
We will just have to wait and see if this is more rhetoric to kick the can down the road or that the European Governments will produce the muscle to clear up their mess.  If there is any further bad news out of that quarter or if we pussy-foot around here at home then we are staring at the next obvious Low Road Scenario which I depict below.  Most of the Market Indexes are already knocking on the door of a bear market drop of -20%, and some like the Russell 2000 (RUT) are already there: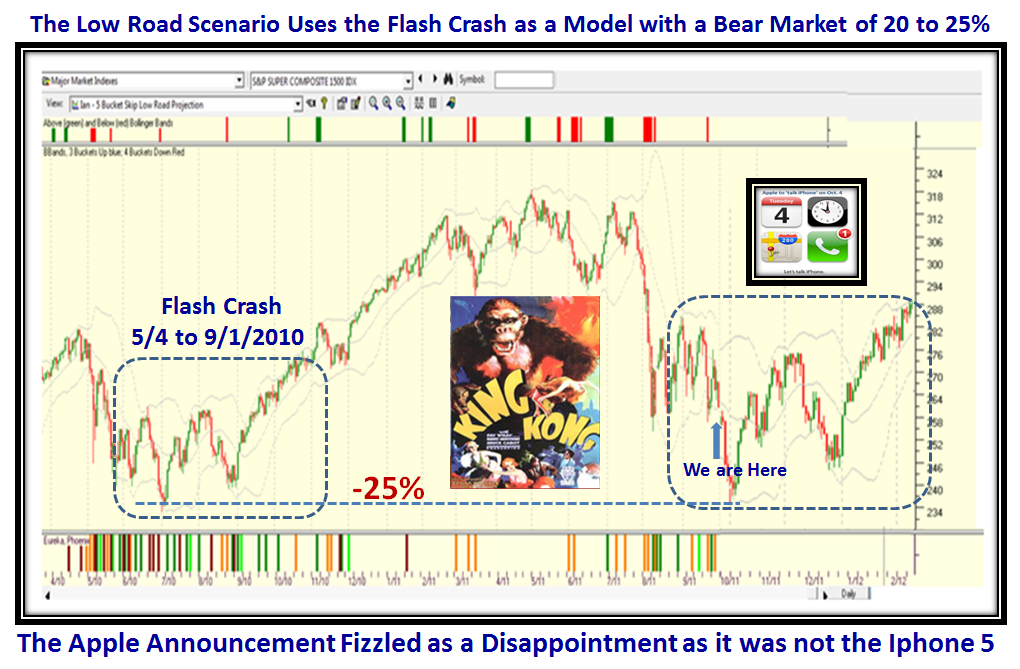 Well, have fun this week as Ron and I continue to work feverishly for the Upcoming Seminar which is now down to two weeks away.  There are still seats available and those of you who indicated that you were coming need to sign up to help us help you.
Best Regards, Ian.