It is exactly a Year to the date that I last used this picture and said "I can tell from the 'hits' I get on the blog that there is a faithful following that enjoy my blog, and I hope the picture below assures you that I had not forgotten you, but I was extremely busy doing the October Seminar".  We had a most exhilarating Seminar thanks to all our faithful supporters, guest presenters and "newbies" who learned a lot and we all had fun: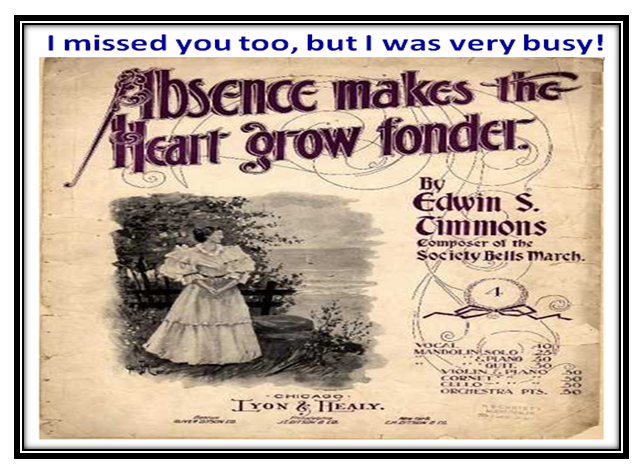 The next slide is the sobering thought I used at the Seminar to explain the current situation with regard to the Problem We Face as a Nation: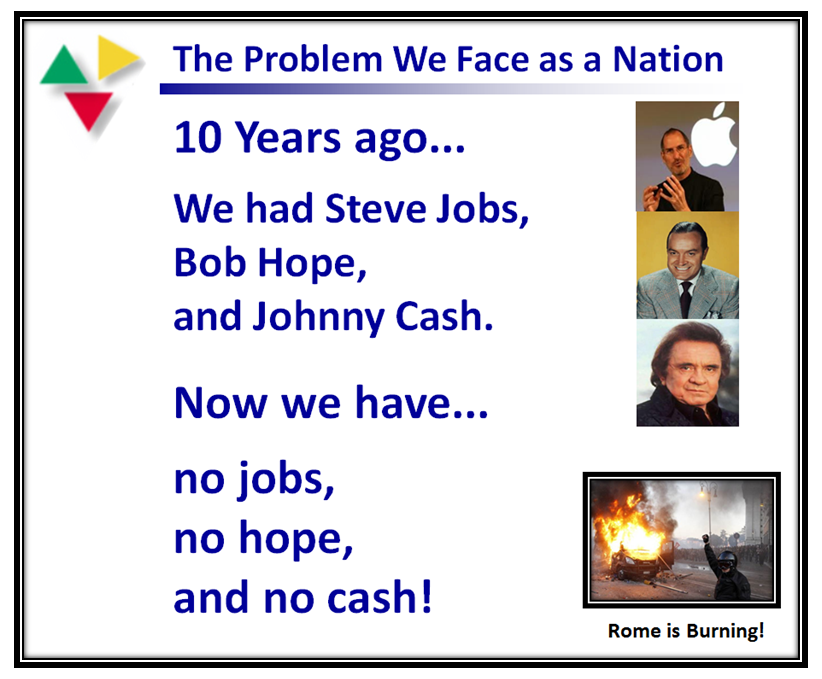 Given that dark cloud that hangs over the Nation and the Globe, the Market is on a strong Breakout as shown below…it is what it is: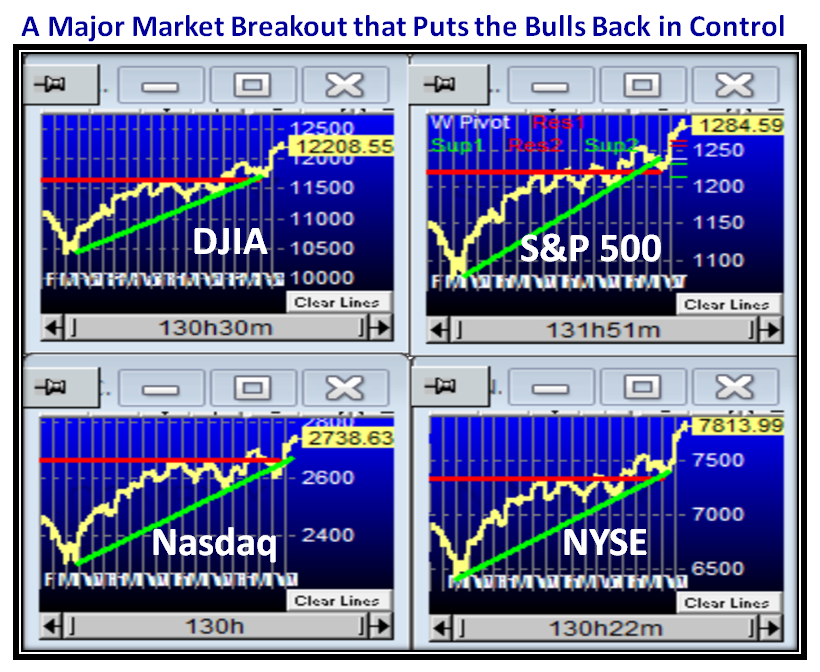 At long last the VIX has broken down below 30, and today we had the real signs of a Market Recovery, but as you will see we are now overbought: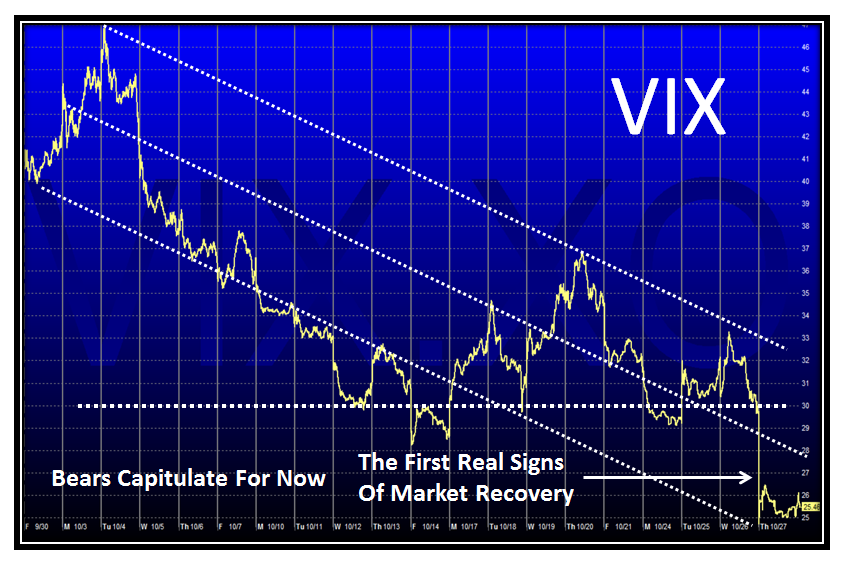 As I explained in my last blog ten days ago we were in the middle of a strong rally with the Bulls now in full control, but we shall see if it will last: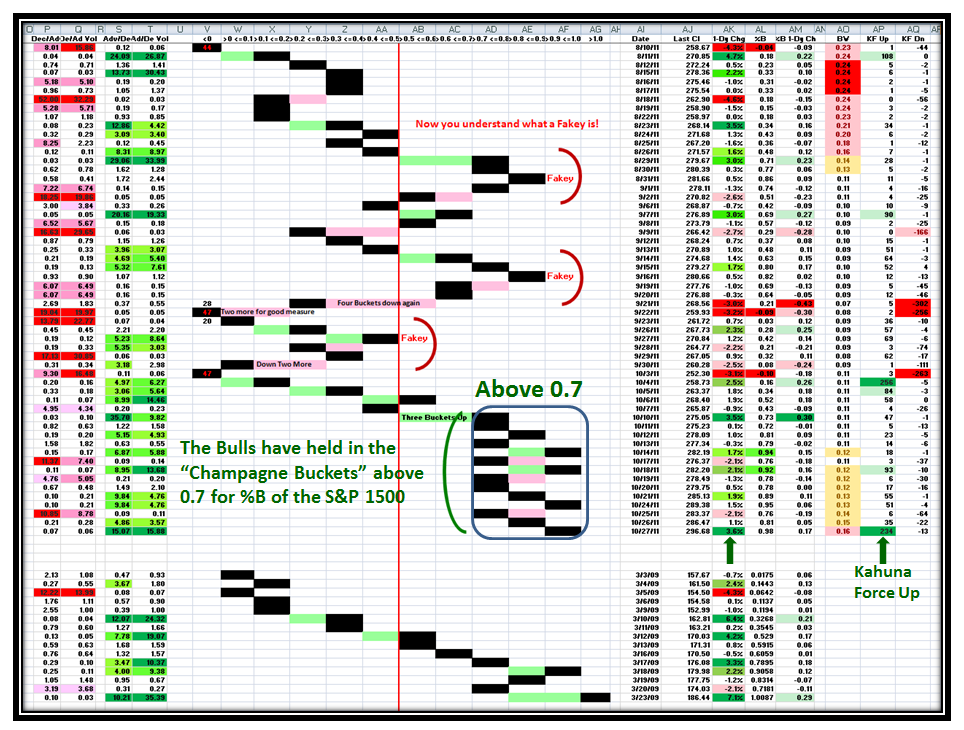 …And here is a Summary of the key points in the last month which shows that the process we have used since March 2009 works well for a Fresh Rally: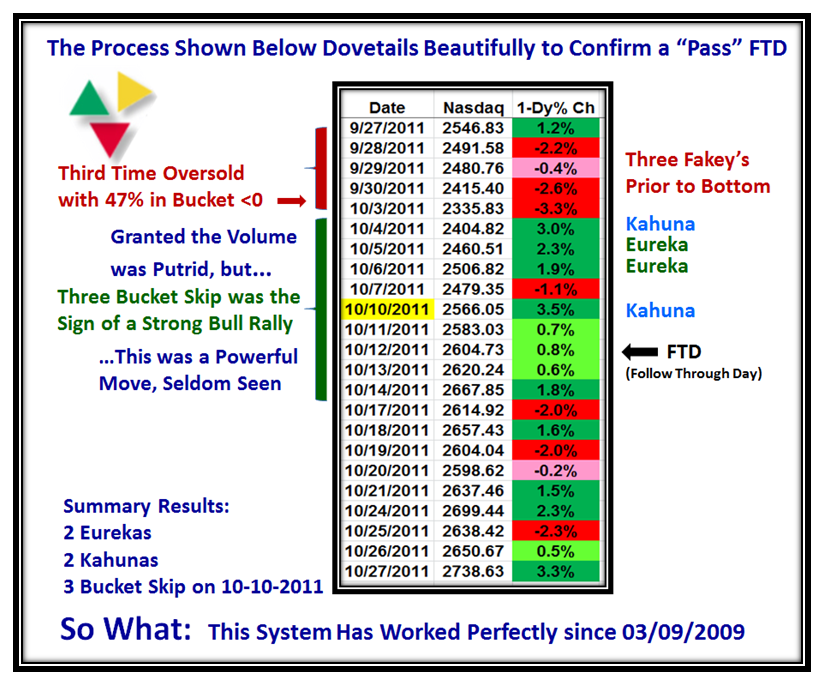 The pendulum has swung from Despondency to Euphoria  where we now have 45% of the S&P 1500 stocks above the Upper Bollinger Band, i.e.>1.0: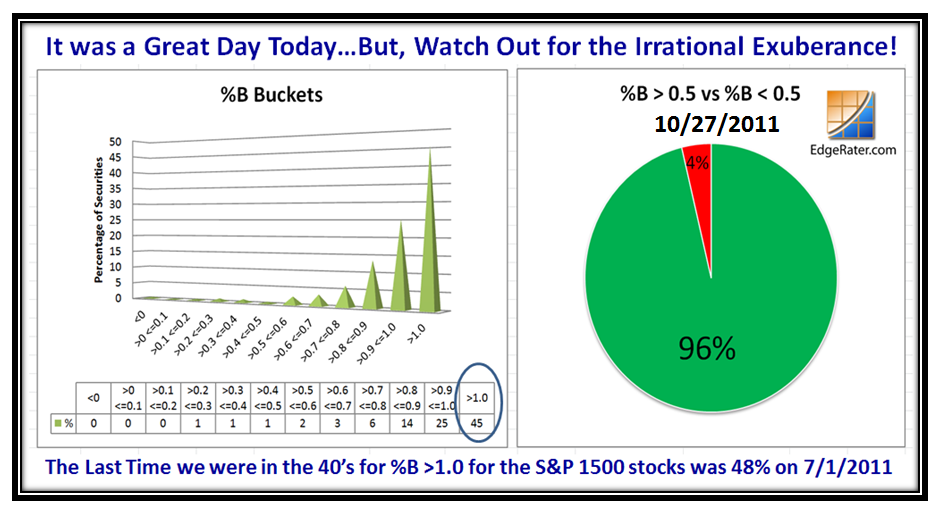 …And the following chart shows the extent of the powerful move the Rally has produced as the Bears have been forced to cover, for NOW: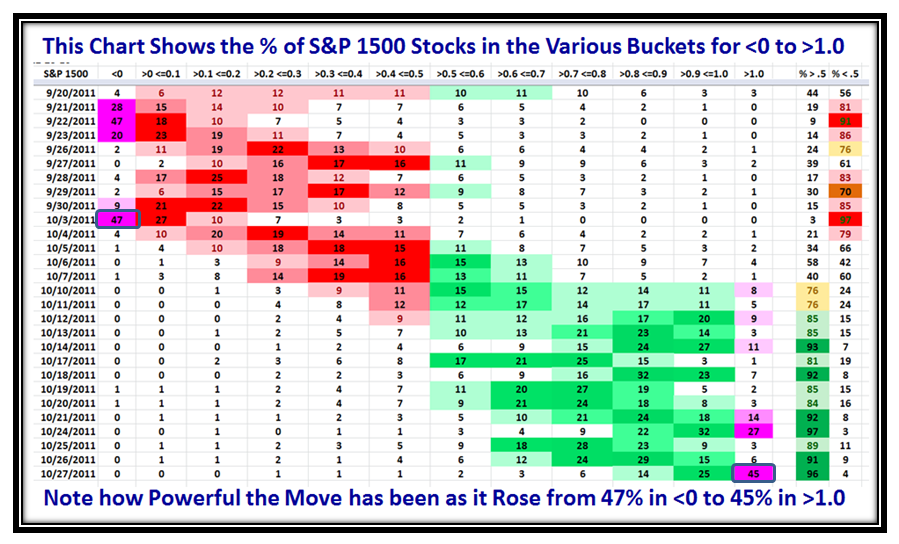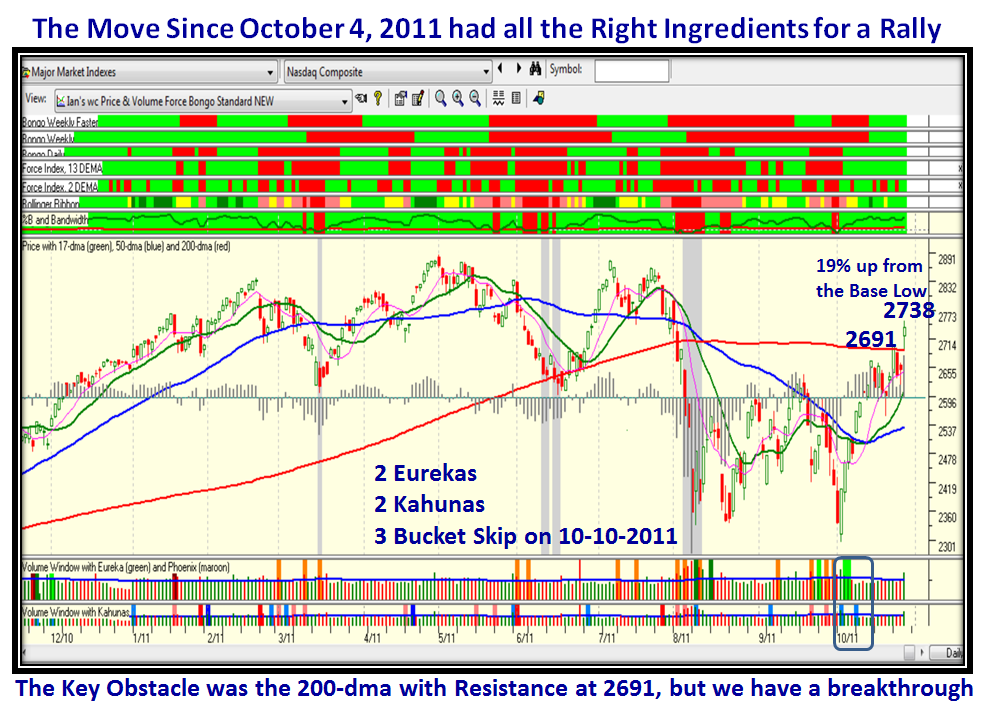 Now that many Market Indexes have broken up through the 200-dma resistance, the next moves will either hold at that support line and then head up again, or we fall back below to find support at around 2655 or lower.  These are explosive times in the Market both ways so play with caution.  Good luck to you all.
Best Regards, Ian.